Make Mom's Day with Unique Treats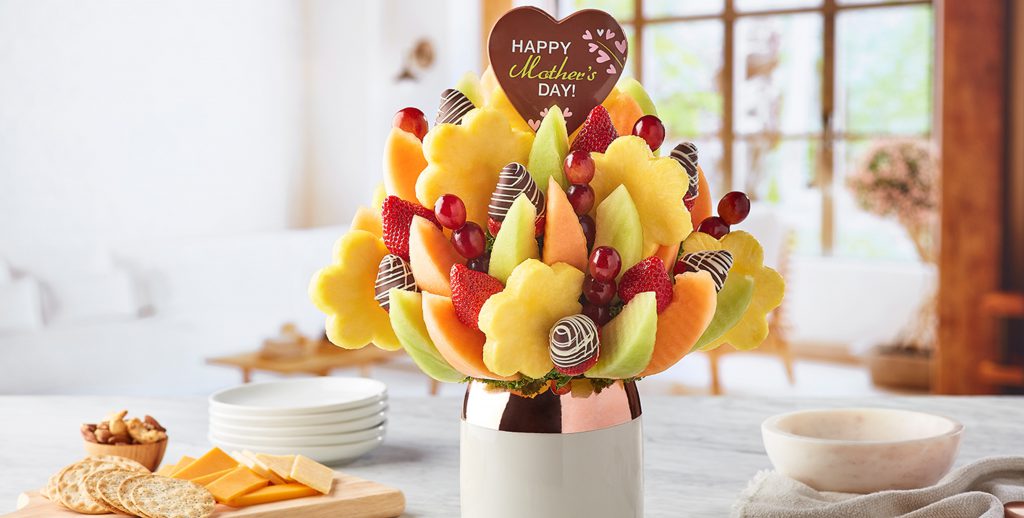 It's time to treat mom to something special and find the ultimate Mother's Day gift. Deciding on the perfect gift can be a daunting task! Your mom gave you the gift of life. Over the years, she gifted thoughtful birthday presents, homecooked meals and (sometimes unheeded) words of advice.
While we should celebrate her patience, wisdom and understanding on more days than one, Mother's Day is our chance to go big! Skip conventional flowers and jewelry and treat mom to a unique Mother's Day gift that will truly brighten her day. Our partners at Edible Arrangements combine the springtime joy of beautiful bouquets and fresh fruit. These arrangements are not only stunning to look at but also healthy, delicious and perfect for sharing!
Sweet Love & Sunshine Edible Arrangement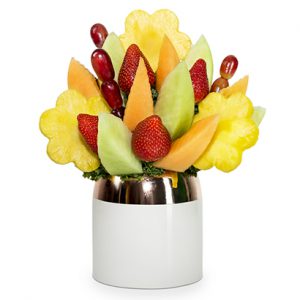 If the adorable name isn't enough, the fresh variety in this spring-themed bouquet is sure to win mom over. This tasty Mother's Day gift features perfect pineapple daisies, succulent strawberries, elegantly crafted cantaloupe, honeydew and juicy grapes. Best of all, after she devours the bouquet mom can keep the stylish and modern mug- making this gift impossible to forget.
Because of Mom Edible Arrangement Bouquet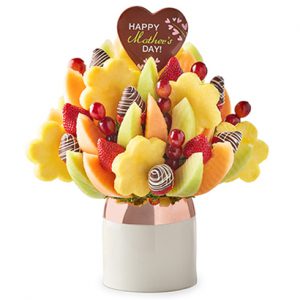 If you're looking to pull out all the stops this Mother's Day, this delectable arrangement is sure to blow mom away. The Because of Mom Bouquet kicks Mother's Day up a notch with an array of fresh fruit, Belgian chocolate and a sleek, rose gold container. The finely-crafted fruit includes perfect pineapple, grapes, cantaloupe, honeydew and strawberries with a semisweet and white chocolate coating.
Dear Mom Bundle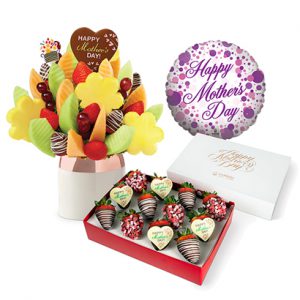 Do you still want to take your Mother's Day gift to the next level? Go on, she deserves it. Melt mom's heart with the ultimate Mother's Day Bundle. We're talking chocolate covered strawberries, fresh fruit, stunning presentation and a festive balloon to amp up the "wow" factor. Splurge for the Dear Mom Bundle to give the ultimate Mother's Day surprise (and if you're lucky, she'll share!)
Sign up for the Chestnut Hill Farms newsletter for more fresh gift ideas and recipes!