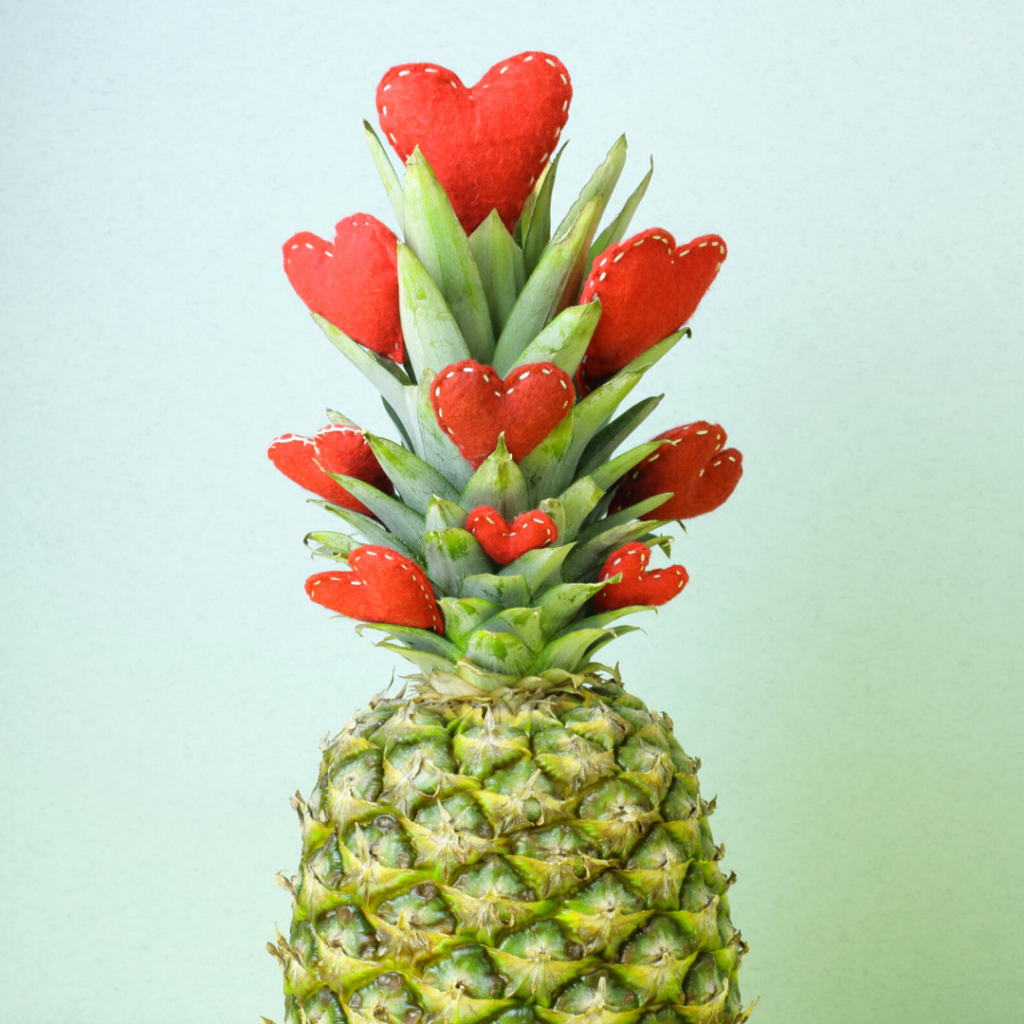 Spread the Valentine's Day Love with Pineapples!
Pineapples are a symbol of hospitality and friendship. That makes it the perfect fruit to influence hands-on and creative crafts with children for Valentine's Day. What better way to celebrate than to incorporate the holiday of love with kid-friendly pineapple arts?
Here are three fun and simple DIY Valentine's Day pineapple crafts that will keep your kids amused and engaged.
Pineapple Valentine's Day Pop-Up Card
Pop-up cards may seem complicated, but they're quite easy to create. Follow these steps to make the perfect Valentine's day card with pop-out hearts.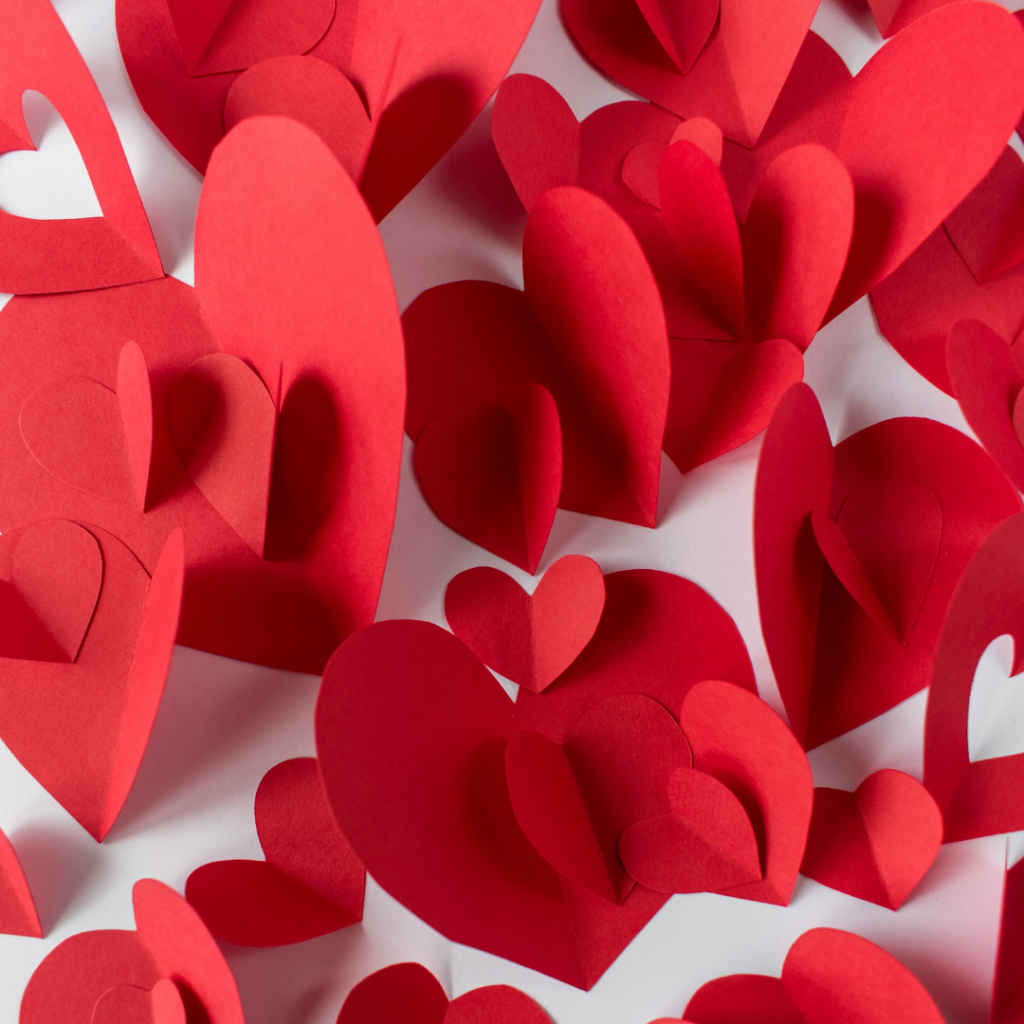 Supplies Needed:
Scissors
Glue stick
Pencils
Instructions:
Pick 4 pieces of paper: 3 pieces of coordinating colored card stock, and 1 piece of scrap book paper.
Take the piece of scrap book paper, fold it, and draw a heart half at the fold to make your heart card template. For best results, fold 3″ or 8cm.
Take a full piece of the card stock and fold it in half by length. Cut it down to a square.
Open the card, and place it face down on the table. Place your first heart face down on top of the card, with the spines aligned. Trace around it with your pencil.
Fold the card stock and cut around the heart, leaving a small section on each side of the heart attached to the card. Gently fold the heart inward to the inside of the card.
Trace the heart on a flat piece of card stock and cut it out.
Glue your first heart over the heart attached to the card.
Take your 4th piece of paper, cut it down to the size of the card, and glue it to the outside of the cut-heart-card.
Add pineapple stickers on the inside or outside of the card.
Optional: Have you and your kids write sweet messages and pop it into an envelope.
Pineapple Valentine's Box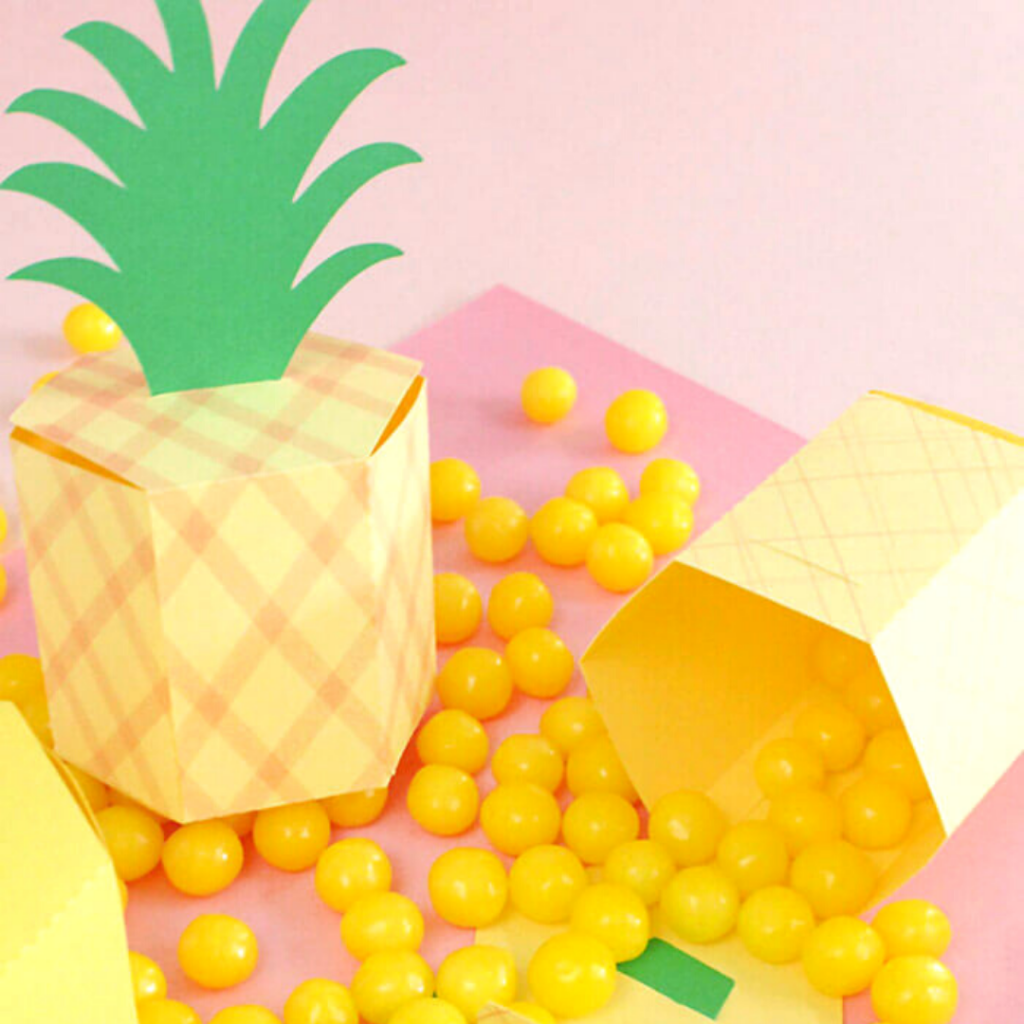 Pineapple boxes are an adorable and fun craft that can be used to store small items year-round. But for Valentine's Day, we recommend filling it with you and your kids' favorite small candies and treats. Follow these instructions to create the perfect gift!
Supplies Needed:
Scissors and a craft knife (for older kids and adults only)
Bone Folder (if cutting by hand)
Permanent Tape Runner 
Markers
Fingerprint Pineapple Craft for Kids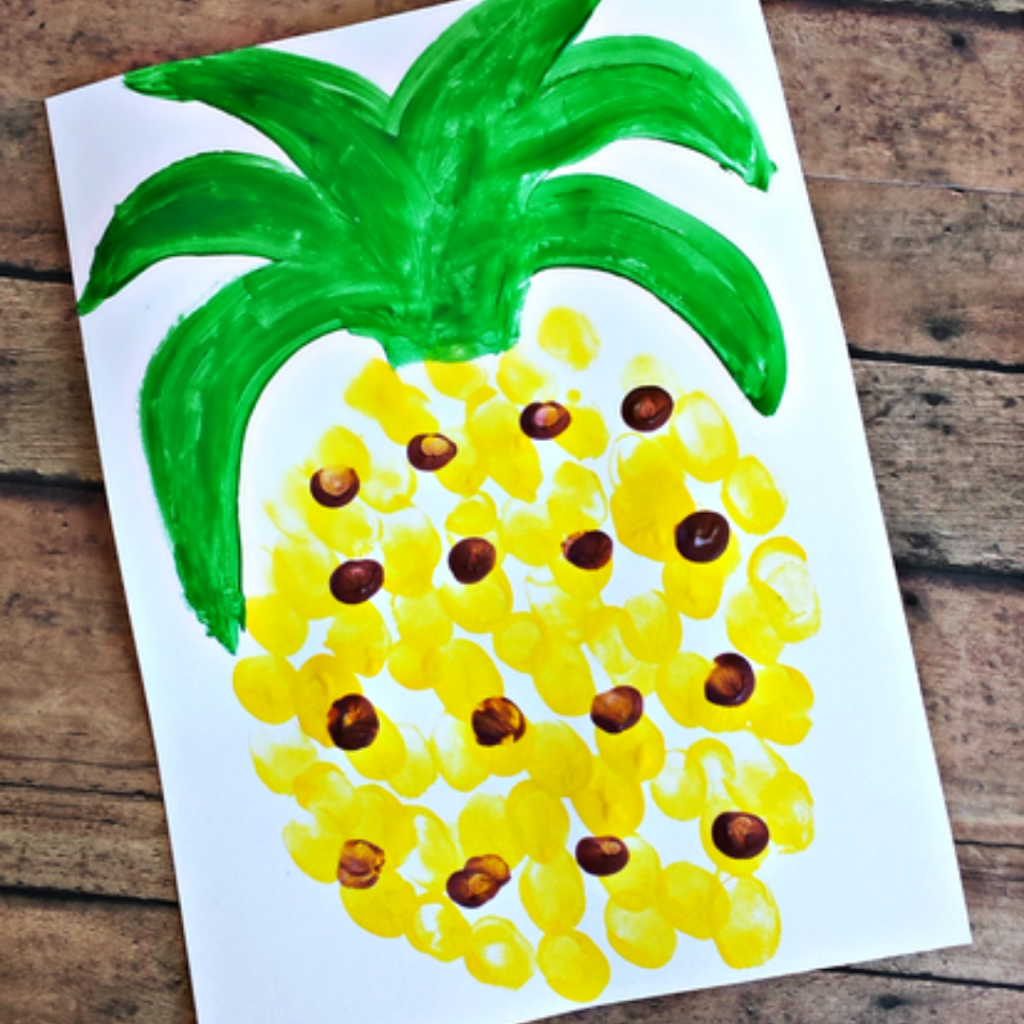 Why not have your kids make their own fingerprint pineapples? This craft is quick and easy and can be used to add their own unique Valentine pizazz.

Supplies Needed:
A sheet of construction paper
A paintbrush
Instructions:
Have the kids dip their fingers in the yellow paint first and make a pineapple shape.
Add the brown dots in rows next.
Give them a paintbrush and have them paint the top part.
Paint pink and/or red hearts around the pineapple.
Add a sweet message in any blank space (optional).
We hope these DIY pineapple crafts will get you and your kids pumped up for Valentine's Day. Happy crafting!
---
To get Chestnut Hill Farms news and updates delivered to your inbox, sign up for our newsletter.