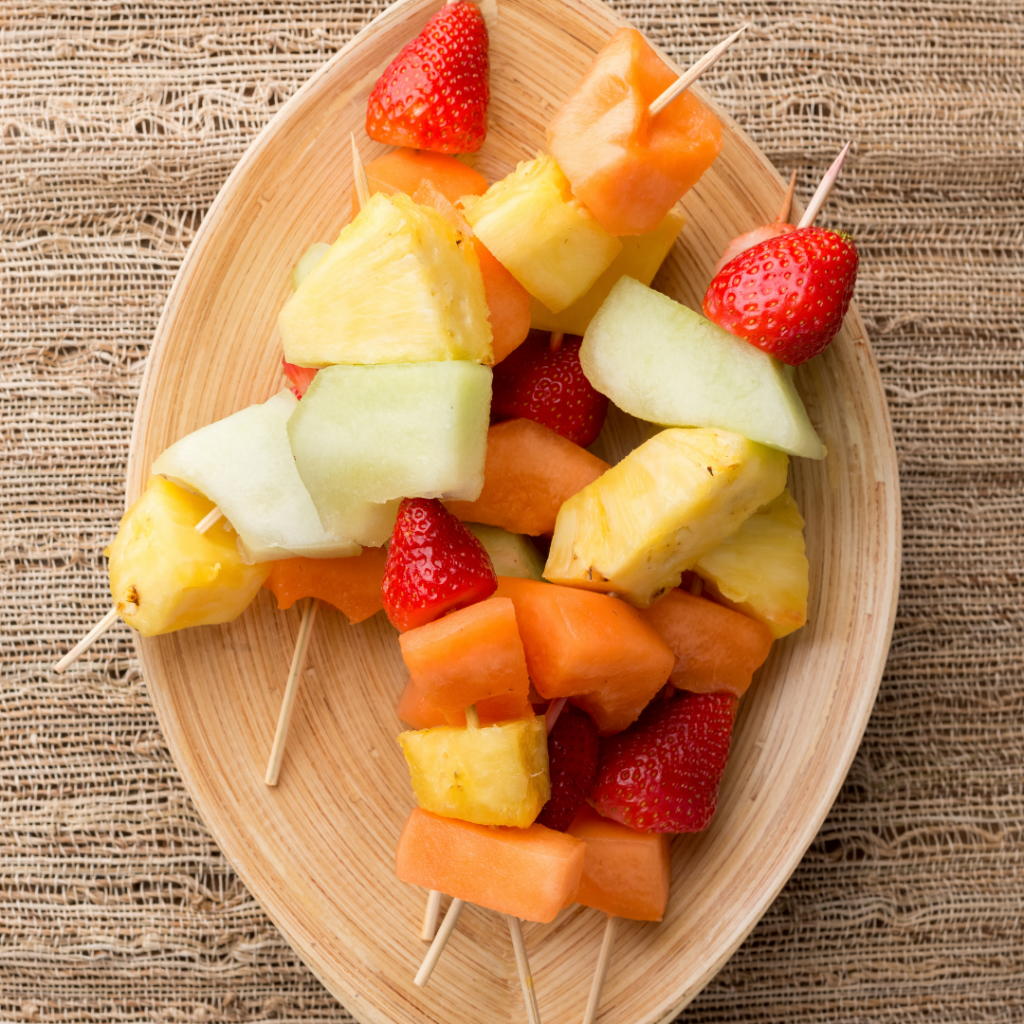 Cute Ways to Incorporate Pineapple in to Your Kids After-School Snacks!
Back to school season can get really hectic for parents, especially when it comes to preparing healthy snacks that kids actually enjoy. We've gathered a few fruit-based recipes that are fun and enjoyable for both kids and parents alike.
Rainbow Fruit Kabobs
For this snack, all you need is a variety of colorful fruits and skewers to match the colors of the rainbow.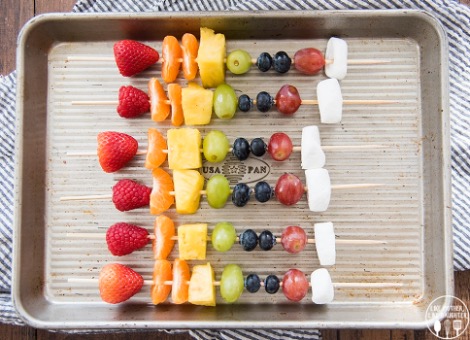 Ingredients:
Red – Strawberries, Watermelon, Apple
Orange – Mandarin orange slices, Cantaloupe, Mango
Yellow – Pineapple, Banana
Green – Honeydew, Green Grapes, Kiwi
Blue – Blueberries, Blackberries
Purple – Purple Grapes, Plums
Directions:
The best part about these rainbow fruit kabobs is there is no cooking involved! Just slice up some fresh fruit, including cutting fresh pineapple from Chestnut Hill Farms, and place it onto the skewers. You can mix and match different fruits depending on what your child likes best.
Frozen Pineapple Slush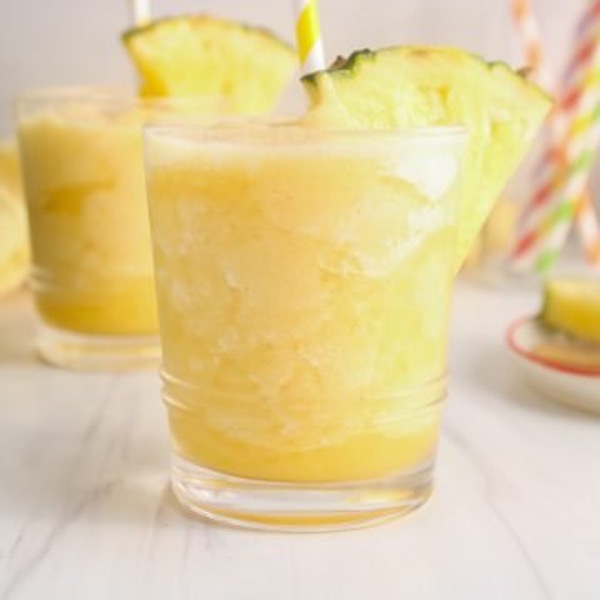 Ingredients:
This next recipe only requires 3 ingredients and is perfect for the warm weather at the start of the school year. Pineapple slush is a homemade fruit slushie combining frozen pineapple, coconut water and the juice of an orange – that's it! We recommend using fresh pineapple and freezing it yourself for better results. You can also substitute juicing a fresh orange with store-bought orange juice.
Directions:
Simply add 2 cups of frozen pineapple, 1 cup of coconut water, and ½ cup of orange juice to a blender and blend until smooth. The health benefits of pineapple make this frozen treat a great healthy replacement for ice cream that kids will love!
Bumble Bee Pineapple Treats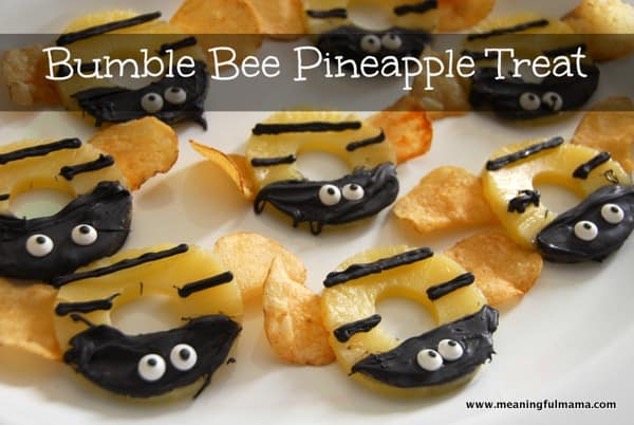 This last snack which your kids are sure to love is these cutely decorated pineapple rings. This snack requires 4 ingredients and minimal preparation.
Ingredients:
To create this you'll need pineapple rings, chocolate candy melts, potato chips, and candy googly eyes.
Directions:
Start by heating up the candy melts to create the stripes on the pineapple. You can use a spoon or get fancy by using a squeeze bottle for more precise stripes. Next, spoon a little bit of melted chocolate onto one-half of 2 potato chips and place behind the pineapple to act as the bee's wings. The chocolate will act as a glue to connect the chips and pineapple together. Add the googly eyes to bring it all together and place it in the freezer to harden the chocolate before serving.
---
If you want more pineapple news sent straight to your inbox, subscribe to our CHF newsletter today.