Joy to the World! After all the planning and prepping, the big day is finally here. We hope our tips these past few weeks have helped bring some holiday cheer to the dinner table this year. And for all you last-minute folk, here's a few links again to our favorite winter recipes (if you're in need to whip something up quickly):
Appetizer: Pineapple Cheese Ball
Side Dish: Costa Rican Casserole
Main Entree: Honey Banked Ham with Pineapple Glaze
Dessert: Perfect Pineapple Pie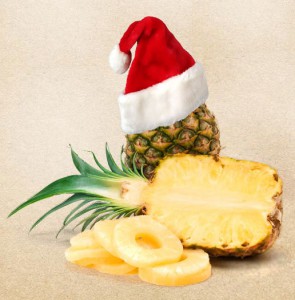 From our family to yours, we wish you a season filled with sweetness!
Enjoy and Happy Holidays,
Dr. Lloyd