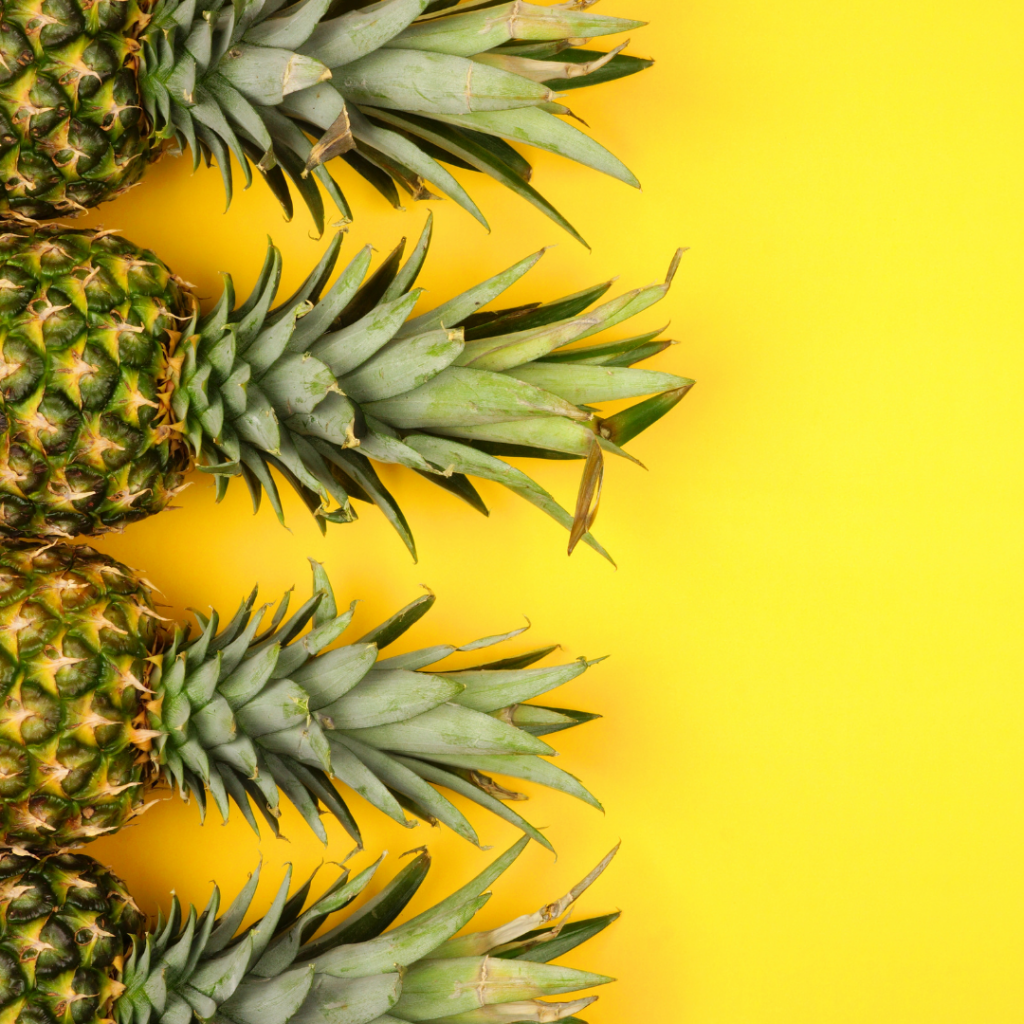 Your Guide to a Pineapple Filled New Year Detox
The beginning of a new year is the perfect time to start a new health routine, using juice cleanses for your detox are just one of the healthy ways pineapples can be used for to give your body the nutrients it needs. Including pineapple in your juice detoxes provides many health benefits for fighting the flu, preventing inflammation, and killing unhealthy bacteria in your body. Pineapple is full of Vitamin C, an antioxidant that defends your body from sickness and strengthens your immune system. Aside from Vitamin C, pineapples also contain manganese, an energy-producing nutrient, and Vitamin B, which helps the enzymatic reactions needed for energy production.
Follow along for a great list of recipes to start your New Year Detox!
Three Pineapple Detox Juice Recipes to Try in 2022
Pineapple Ginger Juice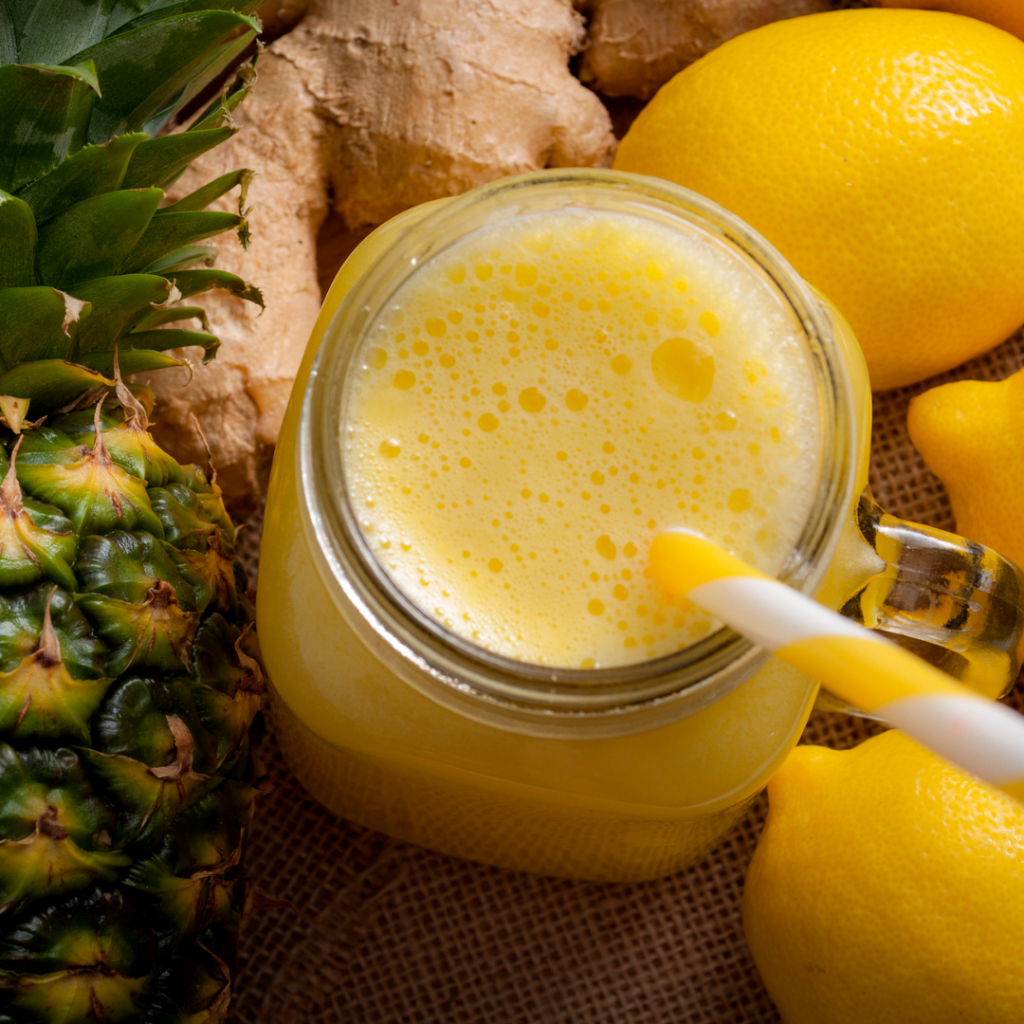 This simple recipe combines pineapple and ginger to help with inflammation, digestion, and liver cleansing. To make Pineapple Ginger Juice, gather a Chestnut Hill Farms pineapple, ginger root, turmeric root, and lime. Put three cups of peeled pineapple, two inches of peeled ginger root, three pieces of turmeric, and one peeled lime through a high-powered juicer one at a time. Stir with a spoon to blend and serve over ice, then garnish with lime or fresh mint. 
Cucumber Pineapple Juice
Cucumber Pineapple Juice has a number of health benefits like aiding with the absorption of nutrients from other foods and fighting oxidative stress in the body. This recipe calls for just a few ingredients: pineapple, cucumber, celery, ginger, and lemon. To make, chop cucumber, celery, and pineapple and add them to a juicer. After this is blended, squeeze in the lemon and serve in a glass with ice. 
Carrot Pineapple Juice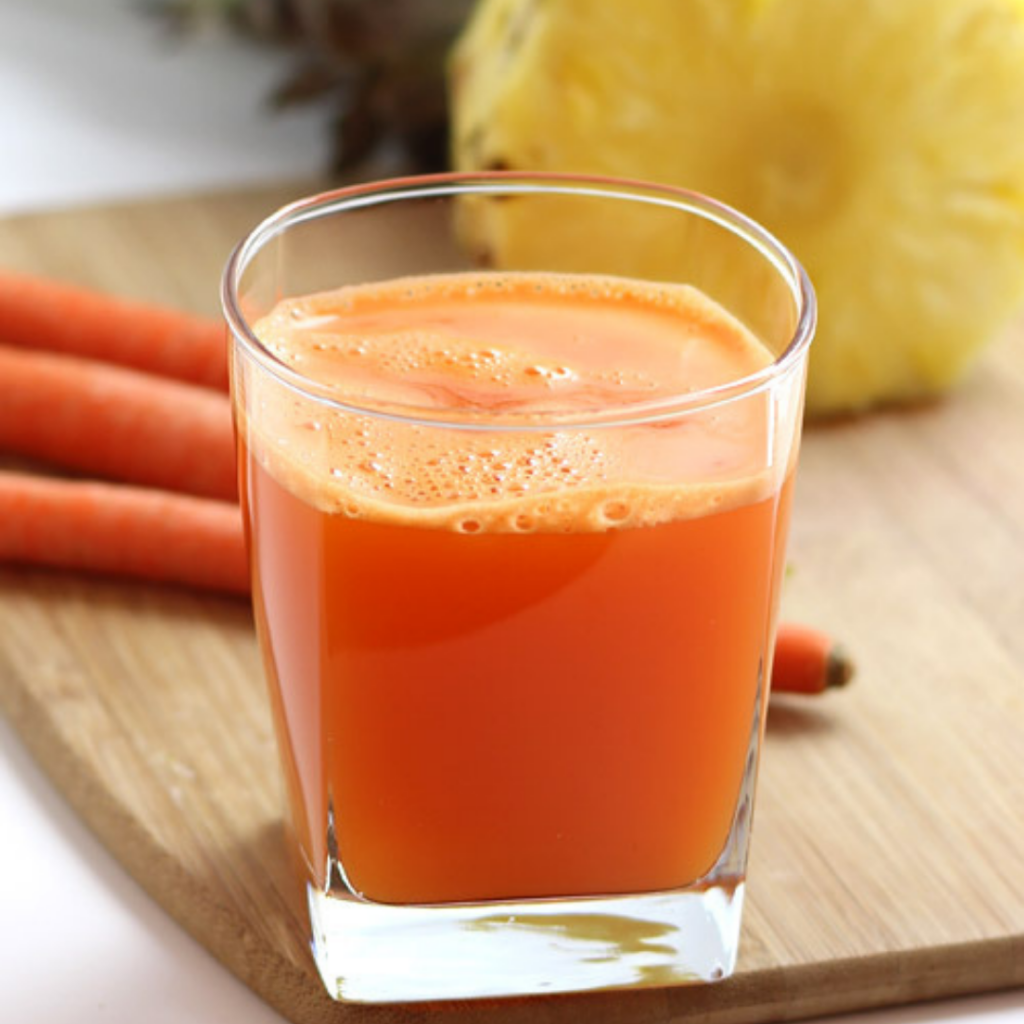 This quick juice recipe has a tropical taste and can be made in minutes using three ingredients: pineapple, carrots, and an orange. Use three medium carrots, half a small pineapple, and one large orange peeled and sliced. Add each ingredient to your juicer one at a time, and add a handful of spinach or kale for some added nutrients. 
Juicing a Pineapple for Your Detox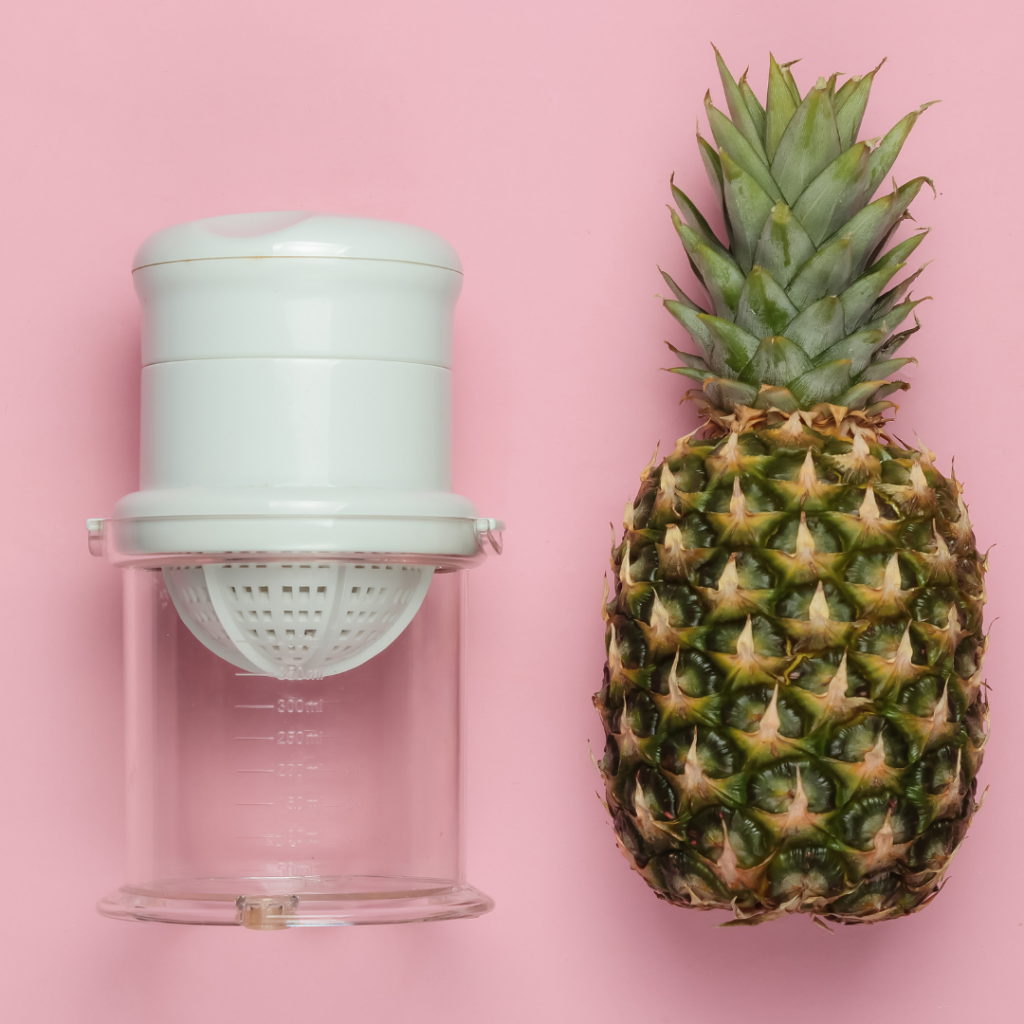 Plain pineapple juice also tastes great and is a healthy way to consume the fruit. To juice, a pineapple, start by removing the rind and seeds, then cut it into pieces. From here, you can use a juicer or blend and strain your pineapple to make the juice. When blending, make sure your pineapple is sliced into thin pieces then blend using the liquify setting. After liquifying the pineapple, use a strainer to separate the liquid from any leftover large pieces of pineapple. When juicing, pineapple slices can be left larger and put into the machine. Juicing or blending and straining are both great methods to get the juice out of your pineapple, but the results of both methods vary slightly. Blended juice will contain more pulp and have a foamy consistency, while the juicer will create a pulp-free juice. 
Connect with Us!
Through spring, summer, fall, and winter, Chestnut Hill Farms is bringing fresh pineapples to stores all across the country. Our pineapples are perfect to eat, to juice, or to spruce up your home! To get Chestnut Hill Farms news and updates delivered to your inbox, sign up for our newsletter.