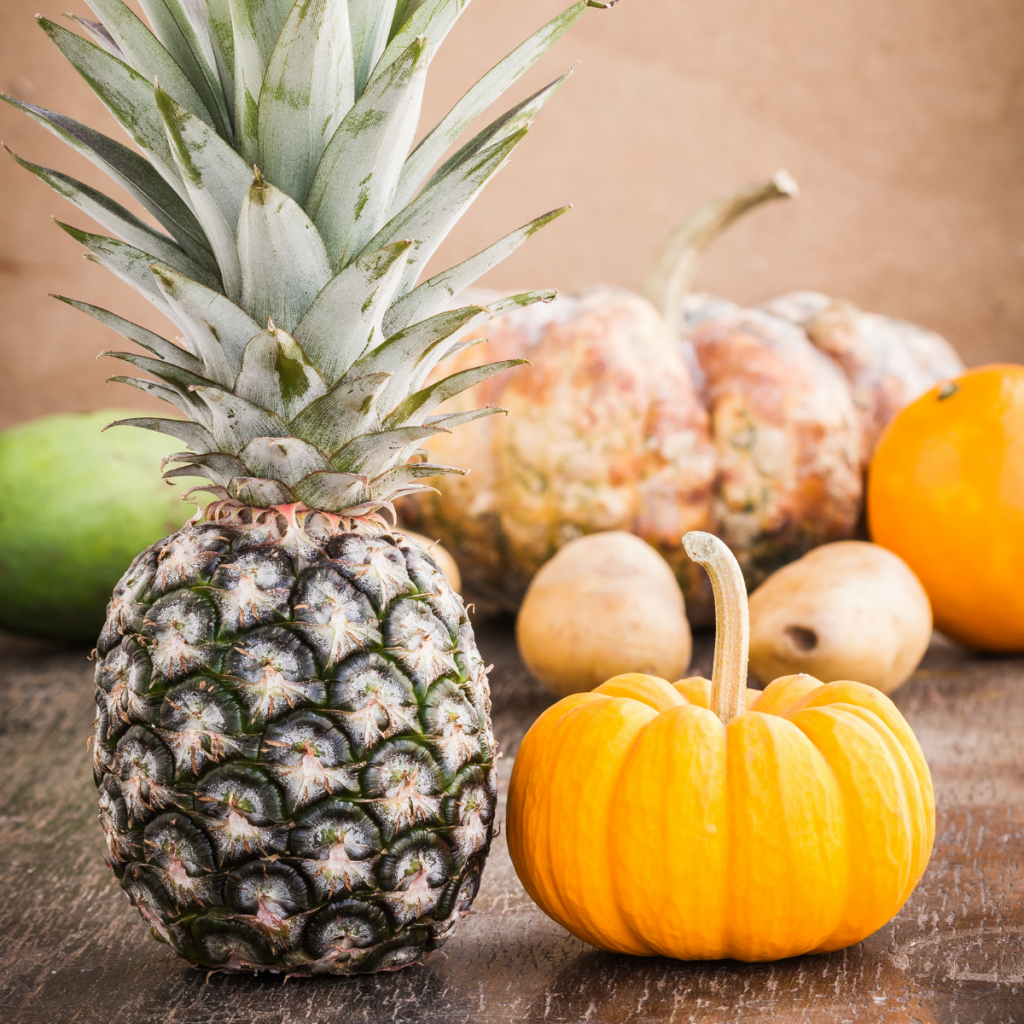 Move Over Pumpkin Spice, Pineapple Has Arrived!
Fall has finally begun, and while some people are flocking to the apple orchard for cider and donuts, here at Chestnut Hill Farms, we're taking tractor rides around the pineapple farm. Chestnut Hill Pineapples, grown year-round, are as sweet as they can be: perfect and ready to use for your healthy pineapple seasonal recipes.
Most people think of pineapple as a tropical fruit due to its freshness and juicy blend of sweet and acidic taste. But, don't write it off as only appropriate for luaus and tiki bars! Regardless of the time of year, pineapple is a sign of hospitality in cultures around the world. Imagine your kitchen filled with warmth and comfort, cinnamon and spice, with that signature hint of pineapple sweetness.
Today, we are sharing with you three healthy, fulfilling, mouth-watering fall snacks that will leave you wanting more. (Just between us, these goodies may taste sugary sweet, but you're also getting your daily dose of vitamin C and fruits. High in fiber and healthy digestion, these recipes improve your overall wellness and satisfy that sweet tooth craving. So, grab your apron, kitchen utensils, and let's get cooking. And, oh, don't forget your sweet Chestnut Hill Pineapple!
Here are three perfect mornings, mid-day, afternoon, or any time of the day snacks to get you in the seasonal spirit.
Grilled Pineapple With A Dash Of Cinnamon & A Drizzle Of Honey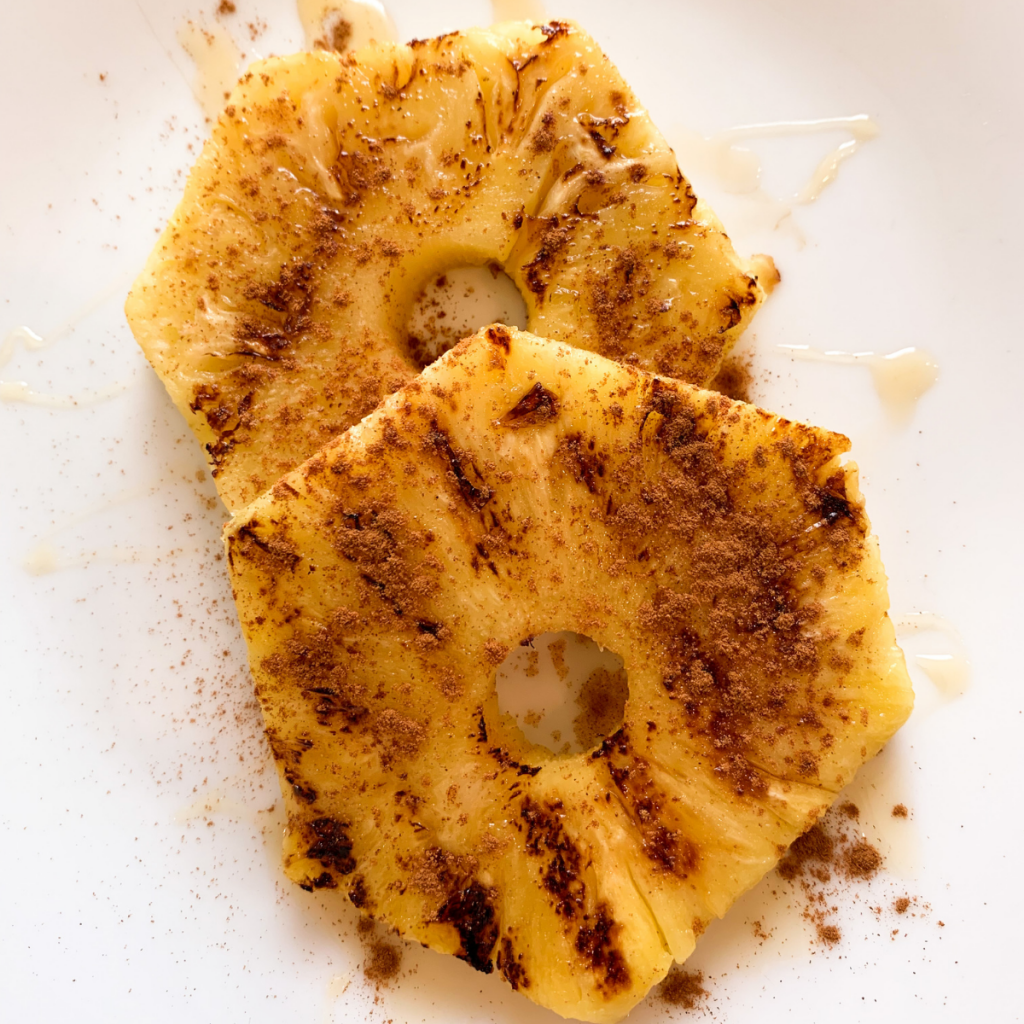 INGREDIENTS:
1 Chestnut Hill Farm Perfect Pineapple
2 Tbsp (or to taste) of Honey
2 Tbsp (or to taste) of Cinnamon
1 Tbsp of water
INSTRUCTIONS:
Preheat the grill on high, lightly oil the grates with canola oil.
Cut the pineapple into slices.
Place the pineapple slices on the grill, each side for 2-3 minutes.
Place the grilled pineapples on a plate, drizzle some honey, and add a dash of cinnamon.
Pineapple Cinnamon Spice Chia Pudding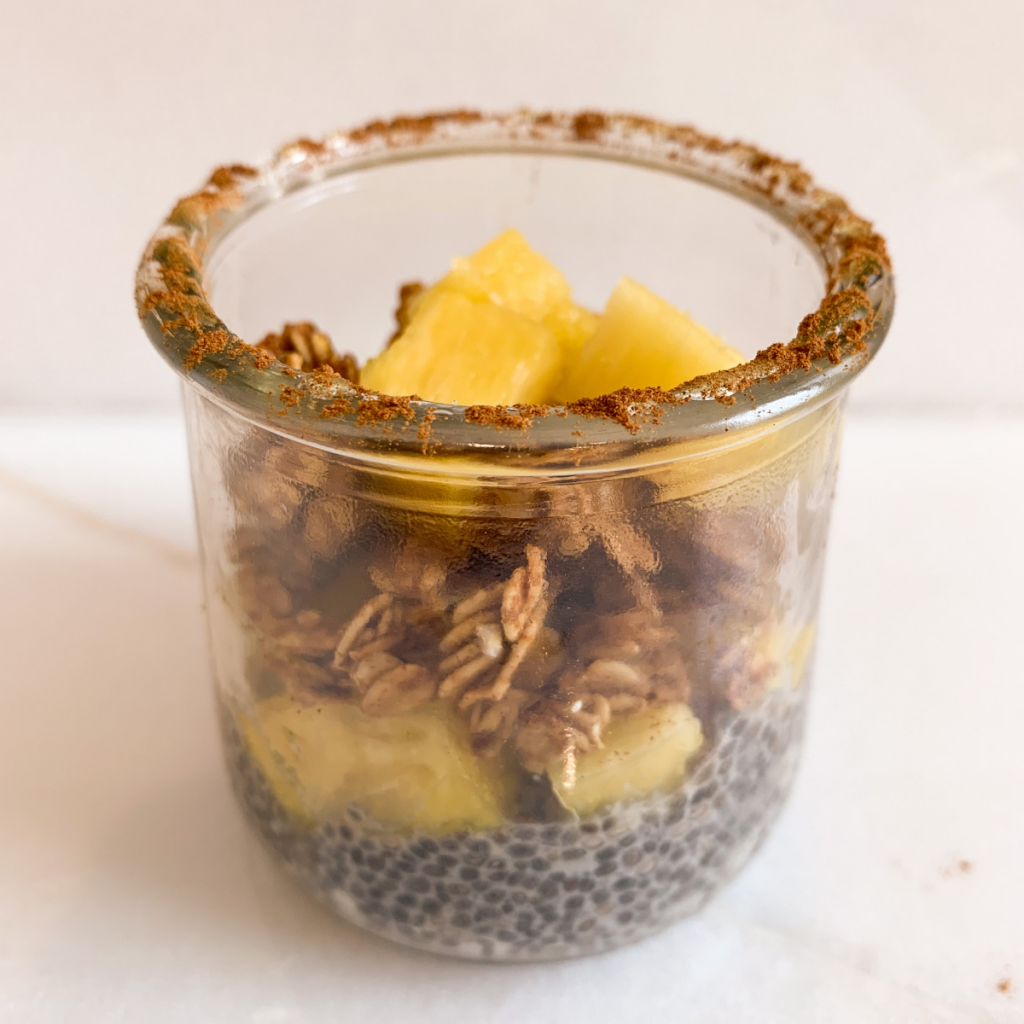 INGREDIENTS:
For the Chia Pudding
¼ cup of chia seeds
½ cup of milk (diary or non-diary)
2/3 tbsp of maple syrup (or to taste)
1 tsp of vanilla (optional)
For the Easy Granola
2 tbsp coconut oil
2 tbsp of maple syrup
2 tbsp of raw pumpkin seeds
2 tbsp of cinnamon (or to taste)
1 cup of old-fashioned oats
For the Toppings
2 cups of fresh Chestnut Hill Pineapple – diced into bite size
A dash of cinnamon and honey to finish it off
INSTRUCTIONS:
Make the Chia Pudding:
In a medium bowl, combine all the chia pudding ingredients and whisk well with a fork.
Transfer to the fridge for at least 2 hours or overnight.
Make the Easy Granola:
In a small pan, start by melting the coconut oil over medium heat.
When melted, add the rest of the ingredients and stir well.
Keeping cooking for about 3-5 minutes on medium heat until the oats are starting to toast. Remove from heat and let it cool completely in the pan, untouched. The oats will get crunchy!
Built the Jar:
Layer the chia seed pudding, granola and pineapple in a jar. Don't forget to sprinkle cinnamon and drizzle honey on top! Enjoy!
Pineapple Coconut Smoothie Bowl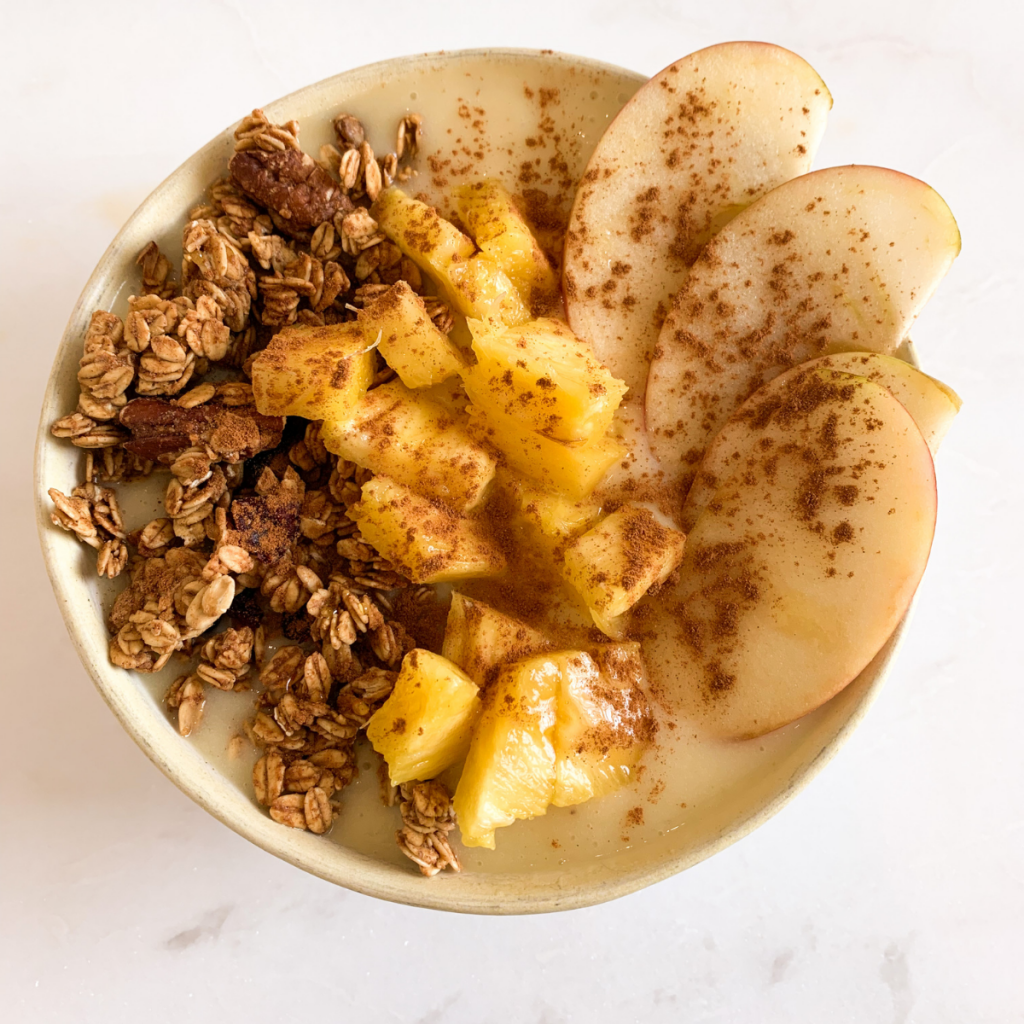 INGREDIENTS:
2 ripe bananas
2 cups of frozen pineapple (you can cut the fresh pineapple ahead of time and freeze half)
¾ cups coconut milk
¾ cup of milk (diary or non-diary)
Ice (optional)
Toppings
Honeycrisp apple – Slices
Fresh Chestnut Hill Pineapples – Chunks
Pumpkin Spice Granola
INSTRUCTIONS:
Place all smoothie ingredients into a blender and blend until a smoothie thick base is created. Divide the servings into bowls. For each smoothie's bowl, place the toppings on top, and enjoy immediately.
---
To get Chestnut Hill Farms news and updates delivered to your inbox, sign up for our newsletter.