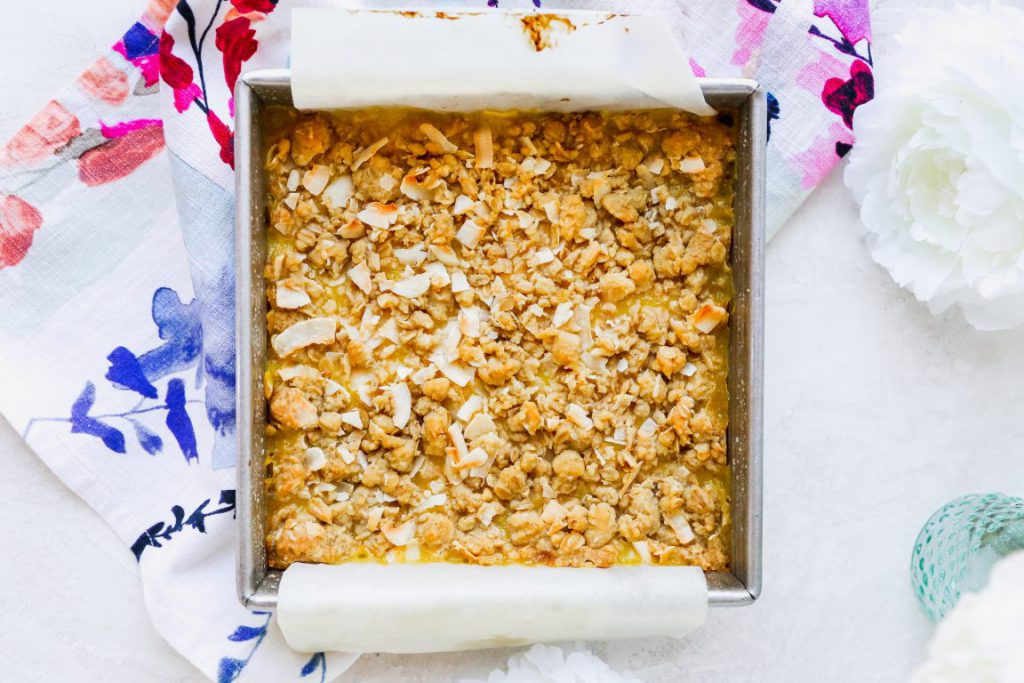 Celebrate National Picnic Day in Your Own Living Room
Surprise! Picnics don't have to be outside to be fun. With fresh Costa Rican pineapples available all year long, there's no reason you should have to wait for perfect weather to have a picnic. Instead, throw a no-matter-the-season indoor picnic in your own living room. With delicious snacks, a cozy blanket, and some good company, a picnic is the perfect way to spend an afternoon, regardless of where you might be. Plus, with National Picnic Day on April 23 rapidly approaching, now is the perfect time to start thinking about how you're going to celebrate. We've boiled it down into four simple steps so you can spend less time preparing and more time picnicking.
1. Don't skimp on the supplies.
With just a short journey to contend with – and no concerns about fitting everything in the car – you can use your indoor picnic as an excuse to really go all out. Grab the biggest and softest blanket you can find and top it with plenty of comfy pillows. Surround your space with plants and flowers to set the scene and, if you want to feel like you're picnicking under the stars, string up some twinkling lights.
Don't have quite enough green to fill your space? Repurpose your pineapple crown by planting it in soil for a free and adorable houseplant. While the crown will take about 2-3 years to grow fruit, you'll be able to enjoy its beautiful greenery in the meantime. That's what we call a win-win!
2. Prepare your pineapple provisions.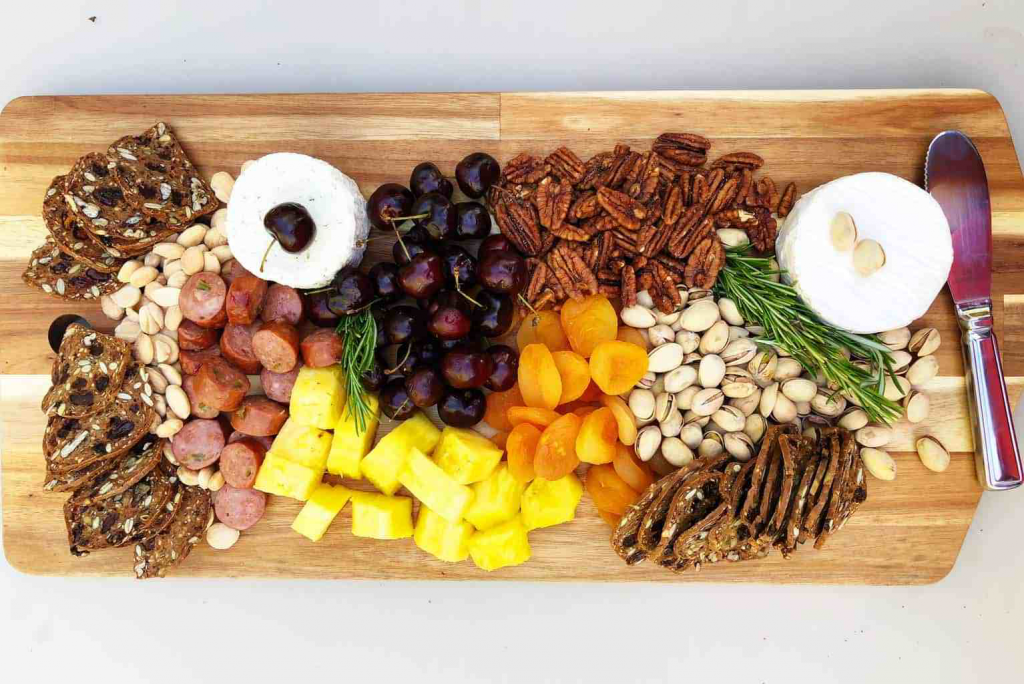 When it comes to picnic foods, we're pretty sure classic cheese boards are hard to beat. These fun-to-prepare and even-better-to-munch-on spreads are ideal for savoring all afternoon long. Pairing cheese with a sweet and tangy fruit like pineapple adds interest to the selection and helps keep your palate cleansed. For a tropical board, we suggest including a sharp cheddar to contrast the fruit's sweetness. Or, for a unique fruity-nutty combo, try pairing shavings of parmesan with your pineapple for a new flavor experience. Pickled or canned pineapple also plays well with cheese and is convenient to pack for outdoor picnics as well.
3. Pack sustainably.
As a Sustainably Grown certified farm, we're big on taking care of our planet. No matter how far you're traveling to enjoy your picnic, consider using glass or reusable plasticware to pack up your food and drinks to reduce waste. For kids or DIY-loving adults, you can even use this as an opportunity for a fun craft! Turn a mason jar into a pineapple with a permanent marker and some green construction paper, then fill it up with chunks of fruit for the cutest way to take pineapple on the go.
For complete instructions, read our blog post.
4. Always bring dessert!
It's always best to finish off a picnic with something sweet. For a tropical treat that's as delicious as it is portable – even if you're just going from your kitchen to living room – try these pineapple coconut crumb bars. Made in one large baking pan, this recipe serves 12-14 and is sure to be gone by the end of the picnic.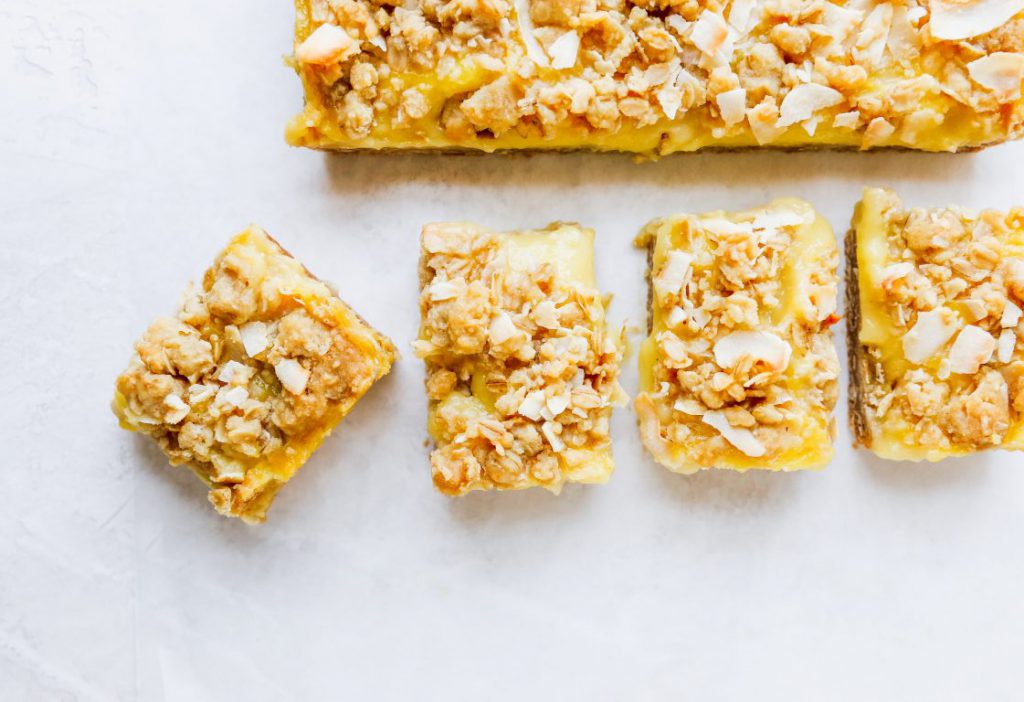 Ingredients:
For the Pineapple Curd:
2 cups fresh Chestnut Hill Farms pineapple chunks
Juice of 1 lemon
1/3 cup sugar
3 egg yolks
2 tbsp cornstarch
Pinch of fine salt
2 tbsp unsalted butter
For the Crust and Crumble Layers:
1 1/4 cups all-purpose flour
1 cup old-fashioned oats
1/2 cup unsweetened, flaked coconut, plus another 1/4 cup
1/2 tsp baking soda
Pinch of fine salt
1/2 cup sugar
1/2 cup light brown sugar
1 1/2 sticks unsalted butter, melted
1 tsp vanilla extract
Powdered sugar, for serving
Find the full recipe via Yes to Yolks.
---
For more pineapple recipes and DIY ideas, subscribe to our newsletter today.
---