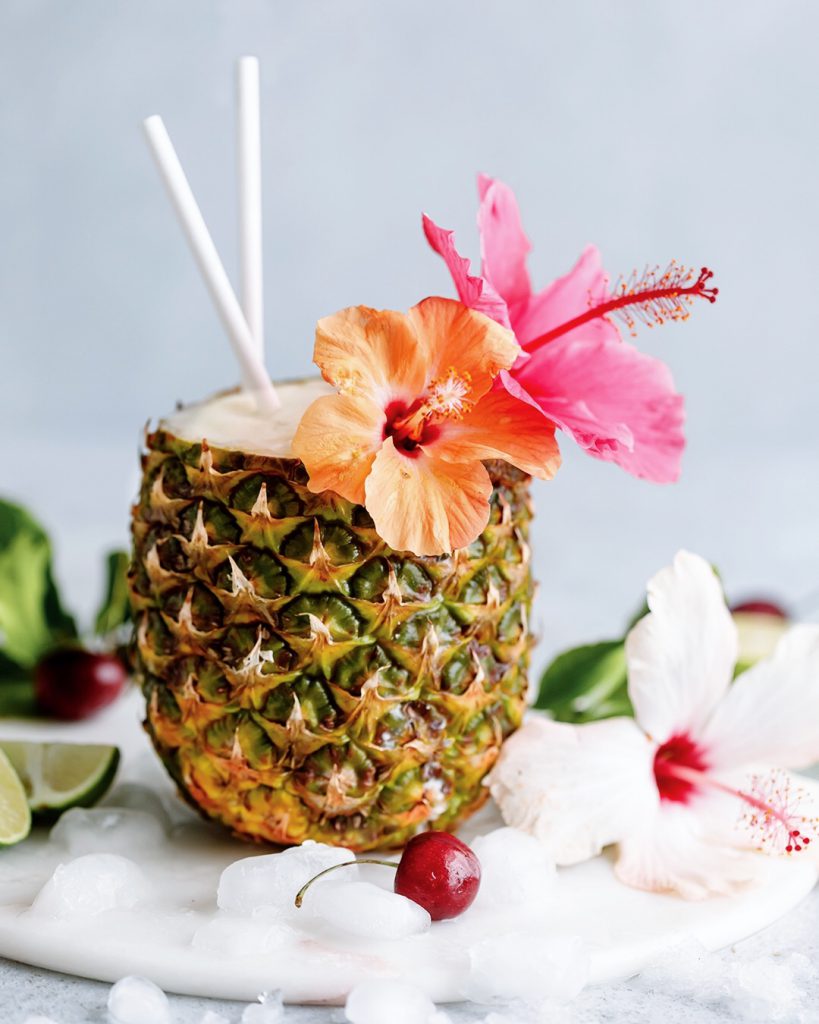 You Don't Have to Enjoy Getting Caught in the Rain to Raise a Glass on Piña Colada Day
Just about two weeks after National Pineapple Day, National Piña Colada day arrives on July 10. While we encourage celebrating pineapple any time (it is, after all, in season all year), these few weeks in summer are the perfect opportunity to honor our favorite fruit. To learn more about this tropical tipple, we delved into its disputed history and, of course, found a classic recipe so home bartenders can get shaking (or blending). Be sure to read on for our top tips on taking your taste buds on a trip to the topics this Piña Colada Day.
The History of the Pina Colada
Though the identity of the creator of the piña colada is debated, all stories trace its origin to Puerto Rico. Two different bartenders from the Caribe Hilton claim to be the first to mix up the summery drink. The first, Ramon "Monchito" Marrero, said the drink was created in 1954 to capture the tropical flavors of Puerto Rico, and became an instant hit with stars of the day like Joan Crawford. The second, Ricardo Gracia, says he mixed up the piña colada as a substitute for the classic rum and cream of coconut drink originally served in a half coconut. A strike by coconut harvesters forced him to change vessels, opting for a pineapple instead. When the flavors blended so well, Gracia added some pineapple juice to the drink.
Still a third bartender, Don Ramon Portas Mingot from the restaurant Barrachina, claims to be the piña colada's originator in 1963, nine years after the Caribe Hilton bartenders say it was created.
No matter who created the drink, however, it is evident that it perfectly embodies the tropical essence of Puerto Rico and was named the country's national drink in 1978.
Making Fresh Pineapple Juice at Home
One of the key ingredients in a perfect piña colada is fresh pineapple juice. The name, which literally translates to "strained pineapple," demonstrates just how important high-quality juice is to the drink. Thankfully, making pineapple juice at home is simple. Even better, it can be used for cocktails, smoothies, sauces, and just enjoyed plain, making it a great staple to keep in your fridge year-round.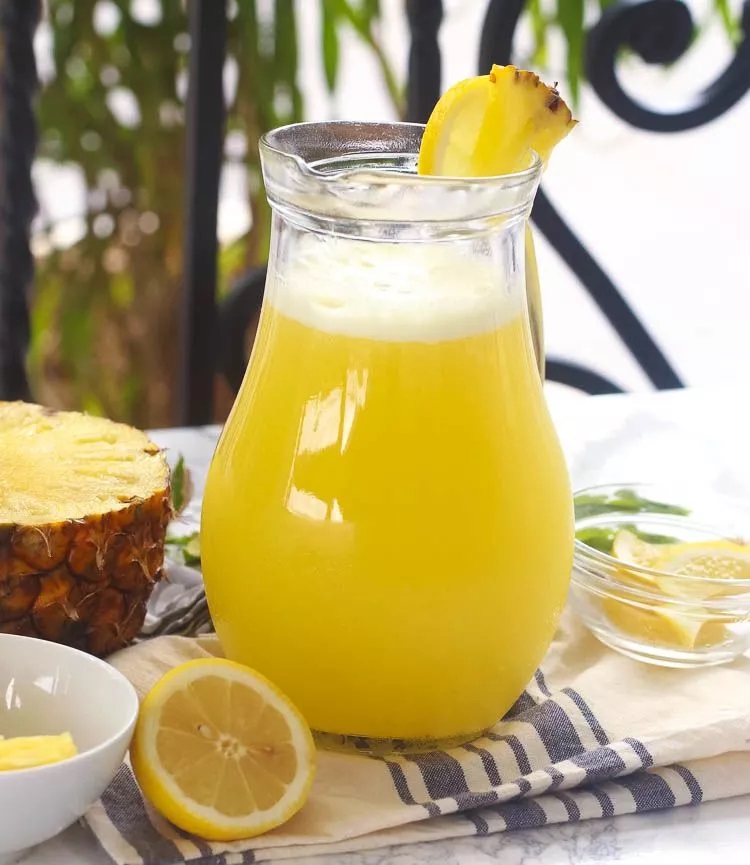 Ingredients:
1 medium fresh pineapple (about 4 cups, chopped)
1/2 cup water
2 tbsp sugar, optional
Directions:
Chop pineapple into chunks (learn the easiest way to chop a pineapple).
Add pineapple, water, and sugar to a food processor or blender and blend until smooth.
Strain juice with a fine sieve. Press mixture firmly to ensure all juice has been extracted.
Making Your Own Pina Colada
Just as the origin of the piña colada is disputed, the recipe for the perfect pina colada is diverse too. While all recipes use rum, coconut cream, and pineapple juice, some add heavy cream to the mix. Of course, the proportions of the ingredients are also variable. For the simplest-to-remember recipe, we always turn to the International Bartenders Association, which offers the following.
Ingredients:
1 fl oz white rum
1 fl oz coconut cream
3 fl oz pineapple juice
Ice
Directions:
Mix with crushed ice in blender until smooth, then pour into a chilled glass, garnish, and serve.
Or, place rum, coconut cream, and pineapple juice in a shaker with ice cubes. Shake until smooth and chilled, and serve.
For those that are more adventurous, different types of liquor can be used, and various fruit juices can be added for new twists. Here are just some of the ways you can get creative with your piña colada:
For a lighter take, swap out the coconut cream for coconut water.
Add Blue Curacao for a vibrant color worthy of the tropics
Blend a strawberry daiquiri and piña colada together for a Lava Flow
However you make it, be sure to snap a photo of your pina colada creation and share it with us! We can't wait to see what you blend (or shake) up.
---
Want more fun pineapple facts and delicious recipes delivered straight to your inbox? Sign up for our newsletter today!
---