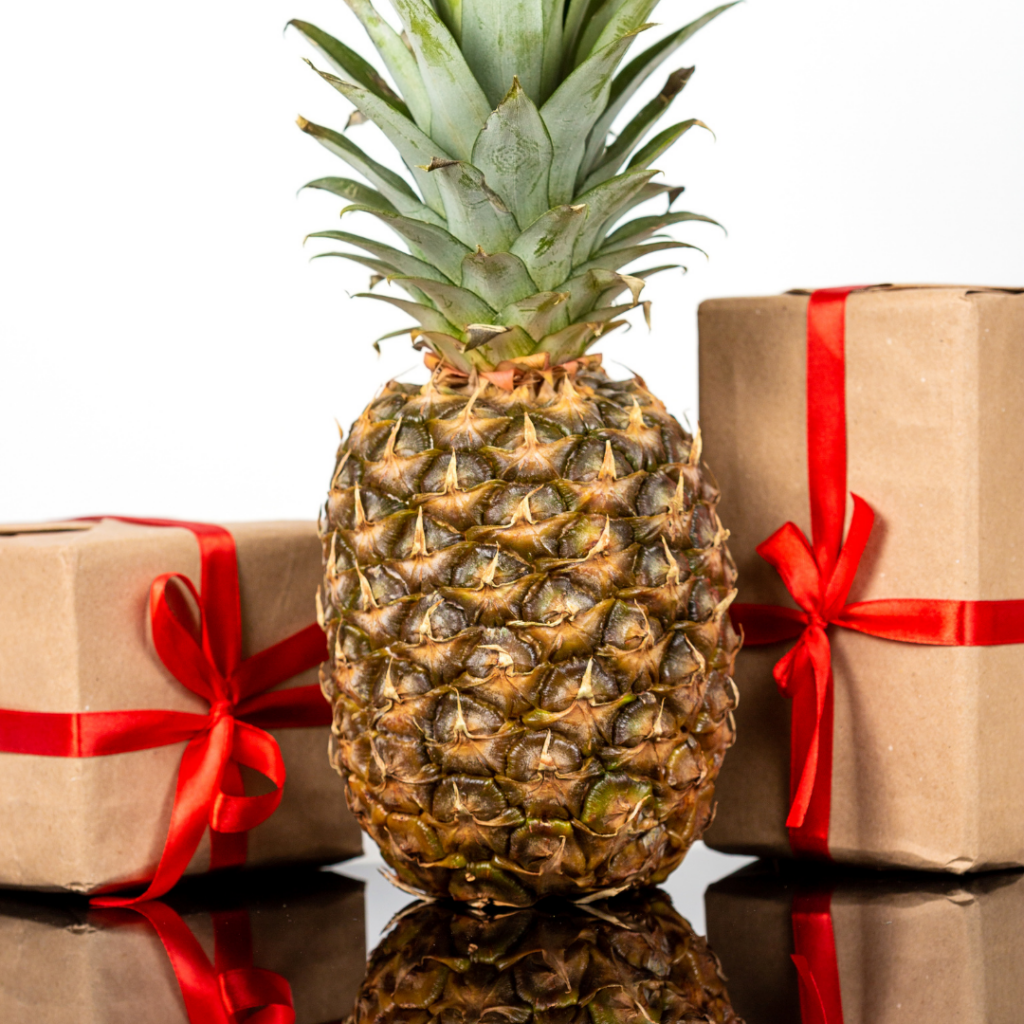 A Gift Guide for Every Pineapple Lover on Your List.
Whether you can't get enough of Central America's favorite fruit or you're in need of a creative, fun gift idea, CHF has got you covered. Our gift to you this year is a one-stop-shop holiday guide for that perfect pineapple present. From shining jewelry to custom cheese boards, you won't need to check your list twice. Get ready to sprinkle some holiday cheer around to your fellow pineapple lovers with the CHF Pineapple holiday gift guide – the ultimate holiday handbook for all things pineapple.
Gifts for Her
Pineapple Charm Bangle
This year, treat the fashionistas in your life to a bracelet from jewelry icons Alex and Ani. Their pineapple bangle expresses a sense of welcome and good cheer: the ultimate gift for someone who is, and always will be, there with open arms. Available in gold and silver, this beachside bangle fits every taste.
Pineapple Tumbler
Personalized gifts always mean a little more. The Gift House offers unique presents for everyone on your list, including that girlfriend who would rather be enjoying a Costa Rican vacation instead of shivering in the snow. You can customize these pastel and gold-colored tumblers with names, hashtags, or any other holiday text. A bonus: this tumbler is sized to fit in your car's cup holder!
Bamboo Pineapple Board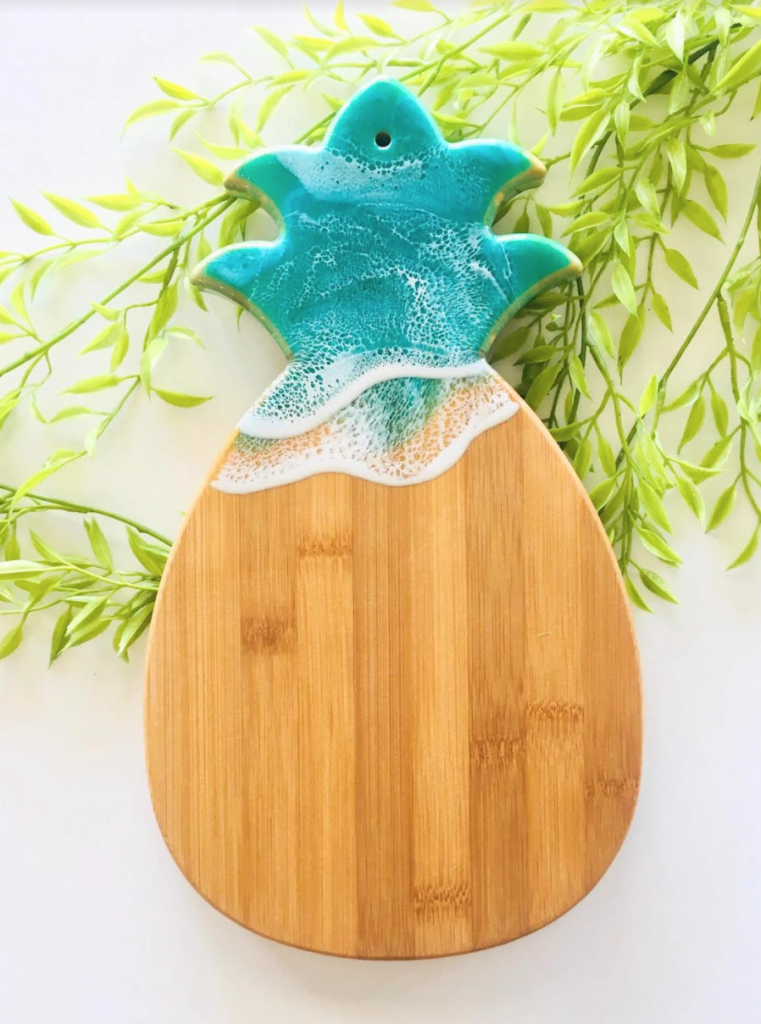 Bamboo Pineapple Board For the hostess with the mostest, who doesn't need another serving board? This beautiful pineapple board is made with bamboo and decorated with crashing waves on the handle. You can customize the color of the waves to match the ideal shade of the Caribbean. Bring in a slice of the tropics to your next wine and cheese party or simply display it in your kitchen.
Gifts for Him
Pineapple Tie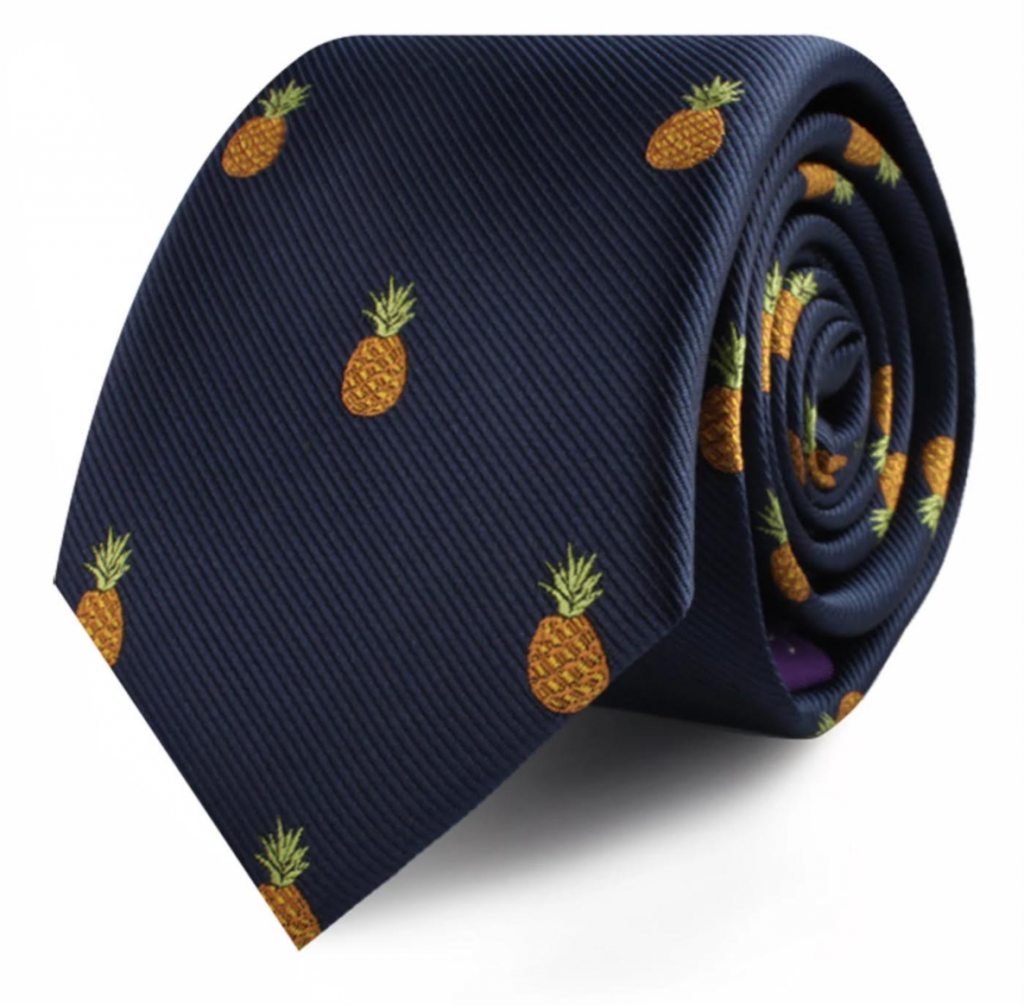 For the Jimmy Buffett fan with a sense of humor, this pineapple tie is sure to make him smile. You've never seen a necktie like this. What sets this pattern apart from others is the professionalism of the navy background with the quirkiness of subtle pineapples. Now it can be five o'clock somewhere all day long.
Pineapple Barware Collection
When it comes to personalized drinkware, don't think we left the fellas out! A pineapple-decorated decanter and matching whiskey glasses will be sure to leave your friends and family with that warm fuzzy feeling. You can make the package extra thoughtful by adding a first or last name to this elegant set of pineapple barware.
Pineapple Golf Ball Marker If you have any golf fans in your life, you know they can never have enough accessories. There's no need to scrounge around in your pockets for a quarter when you can use an enamel pineapple golf ball marker instead! This uniquely themed ball marker will give any foursome a good chuckle whenever it's set down on the green.
Gifts for Kids or Anyone
Pineapple Blanket
Give the gift of warmth! Enjoy a nice warm snuggle with your favorite blanket for those winter days ahead. Kiddos will especially love to cuddle up under this cozy throw. This blanket is incredibly soft to the touch and will have everyone falling asleep and dreaming of sugar plums pineapples this holiday season.
Pineapple Neon Signs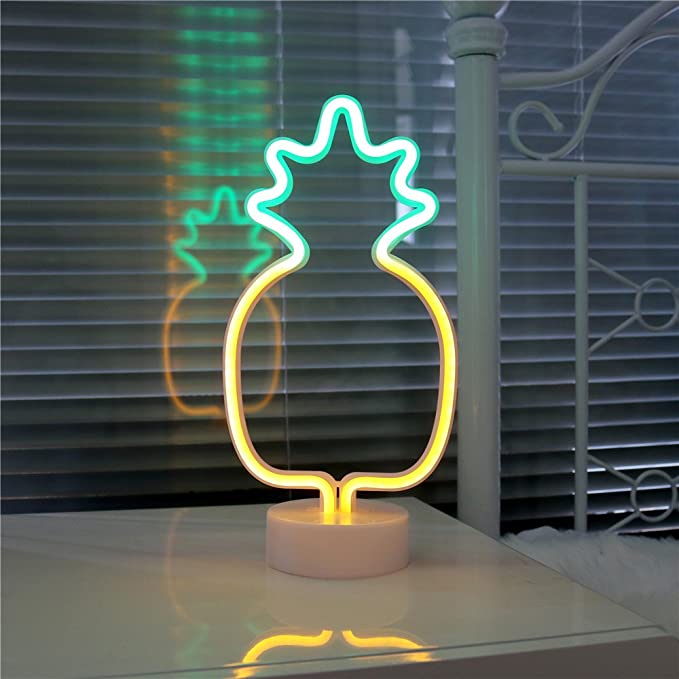 Room décor, art décor, you name it! Send some cheer to everyone on your list with this sunny pineapple neon sign. This sign really starts to shine when used as an accent piece in a child's room—no need for a regular ol' nightlight, here.
Pineapple Socks
Pineapple Socks Socks!? Break the cliché of socks being a bad wrap with the cutest pair you've ever seen. Slip on a pair of these cozy toe warmers and transport your kids to the tropics. No sour faces here, guaranteed.
---
To get Chestnut Hill Farms news and updates delivered to your inbox, sign up for our newsletter.