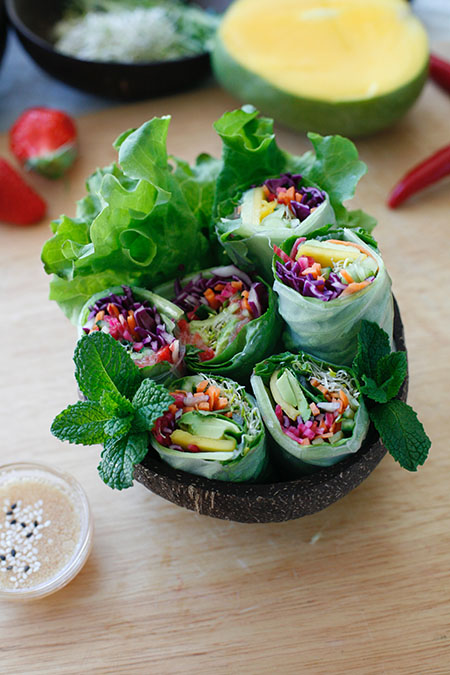 Spring Rolls with Pineapple Dipping Sauce & Dessert Rolls
Spring is right around the corner and we're ready for it! If you're looking for a delicious and fresh meal to mix things up, spring rolls are the perfect option.
Spring rolls are typically meat and vegetables wrapped in rice paper, then fried. We prefer to not fry them, making them fresh spring rolls, or summer rolls.
How to Make Fresh Spring Rolls
There are so many options when it comes to deciding what to put in your rolls. Chicken and shrimp are popular to add in, as well as veggies like avocado, cucumber, and lettuce. We like to add in some pineapple to sweeten things up and add some color!
Once you decide on your fillings, simply chop them up and wrap them in rice paper. Pro tip: Dip your rice paper in water before wrapping so it's easier to work with.
Spring rolls are basically made for dipping, so why not pair them with this sweet and tangy pineapple dipping sauce?
Pineapple Dipping Sauce
Ingredients:
1 cup chopped Chestnut Hill Pineapple
1 tablespoon water
1 tablespoon apple cider vinegar
1 clove of garlic
1/2 tablespoon of smooth peanut butter
Pinch of sea salt
Directions:
Simply combine all the ingredients in a blender and pulse until well blended.
Pour sauce into your preferred dipping bowl.
Recipe adapted from Randa Nutriton.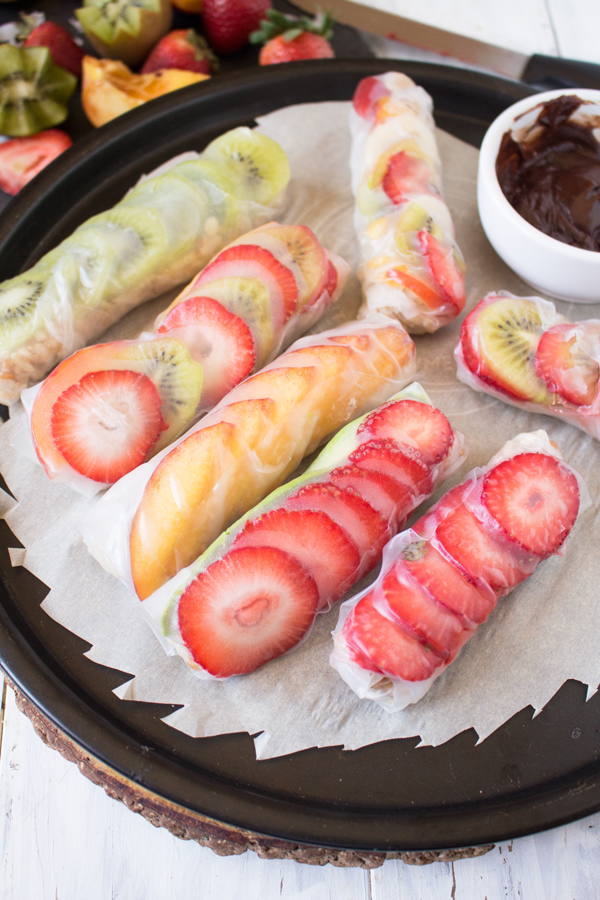 Dessert Spring Rolls
Fresh Spring rolls can be easily transitioned into a delicious dessert. Instead of meat and veggies inside, use coconut rice and fruit. You can even melt some chocolate to make an extra-sweet dipping sauce. The perfect after-dinner snack for everyone to enjoy!
Coconut Rice Recipe
Ingredients:
2 cups jasmine rice
1 can coconut milk
1 cup of coconut water
1 ½  teaspoon sugar
Pinch of salt 
Directions:
In a medium-sized pot, combine all of the ingredients.
Bring to a boil. Once reached turn the heat down to low, cook covered for 20 minutes.
Take the rice off of the heat and let sit for 5 minutes
Uncover, fluff rice and enjoy!
Recipe adapted from Sam of Ahead of Thyme.
---
Want more simple pineapple recipes sent to your inbox? Sign up for our newsletter today.