Royal Wedding Party Ready with the Perfect Pineapple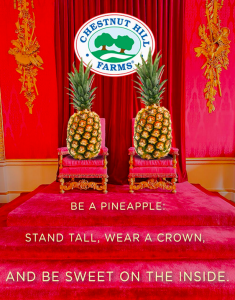 On May 19, 2018, Prince Harry and fiancée Meghan Markle will marry in St George's Chapel at Winsdor Castle. The Royal Wedding is a day for celebration and love in the UK and throughout the rest of the world. The cake they will be having is a lemon elderflower bake incorporating flavors of spring, which gives everyone else a valid reason to enjoy some delicious cake on this day too. Here are some delicious and fun ways to incorporate our pineapples (fit for royalty!) into celebrations for the Royal Wedding this year.
1. Mini Royal Pineapple Upside-Down Cakes
These mini pineapple cakes are adorable and delicious, and they go along perfectly with the royal wedding's spring-themed cake. Feel like royalty enjoying these dainty bites while celebrating Prince Harry and Meghan's wedding.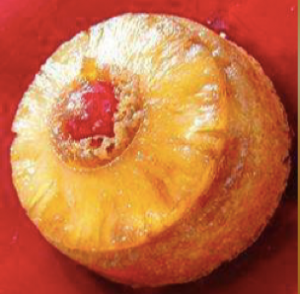 Ingredients:
5 oz. dark brown soft sugar
3 oz. butter, melted
1 Chestnut Hill Farms pineapple, sliced)
9 oz. self-raising flour
9 oz. caster sugar
3 ¾ oz. butter
8 oz. Milk
300 ml pineapple juice (or use from fresh pineapple)
3 eggs
1 teaspoon vanilla extract
12 cherries, halved
Directions:
1. Preheat oven to 180 C. Grease 24 muffin cups
2. In a large mixing bowl, combine the flour, sugar, butter, milk, eggs, vanilla and 300ml of pineapple juice. Mix well. Spoon over pineapple, filling each cup 2/3 full. Bake in preheated oven for 20-25 minutes or until a skewer comes out clean.
3. Immediately invert onto wire racks to cool. Place a cherry in the center of each pineapple ring
2. Fit-for-a-Princess Pineapple Mimosa
What other drink would be used for this daytime celebration other than champagne? Pineapple champagne adds a flavorful and fruity twist, and fits perfectly into the Royal Wedding's Springtime theme. Enjoy with fresh slices of Chestnut Hill Farms pineapple.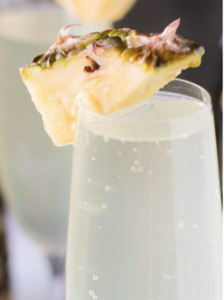 Ingredients:
1 Chestnut Hill Farms pineapple
1 bottle white wine or champagne
Optional: Marciano Cherries
Directions: Cut pineapple into slices. Muddle one slice in a small bowl until juice and pulp are extracted. (Optional: Muddle pineapple with cherries to combine for complimentary sweet and tart flavors!). Add fresh muddled juice to champagne flute or wine glass. Top with wine or champagne of choice. Garnish rim with pineapple spear.
3. Royal Gold Pineapples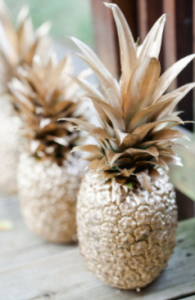 These royal spray-painted pineapples are the perfect decoration for the Royal Wedding. They can be placed anywhere for a glamorous accent to any Royal Wedding celebration. All you need for this are pineapples and metallic gold spray paint.
It's best to do this outside or on top of something so the paint doesn't stain anything. Spray everywhere on the pineapple and allow 15-30 minutes to dry. That's it! These golden pineapples will have you feeling royal and fabulous.