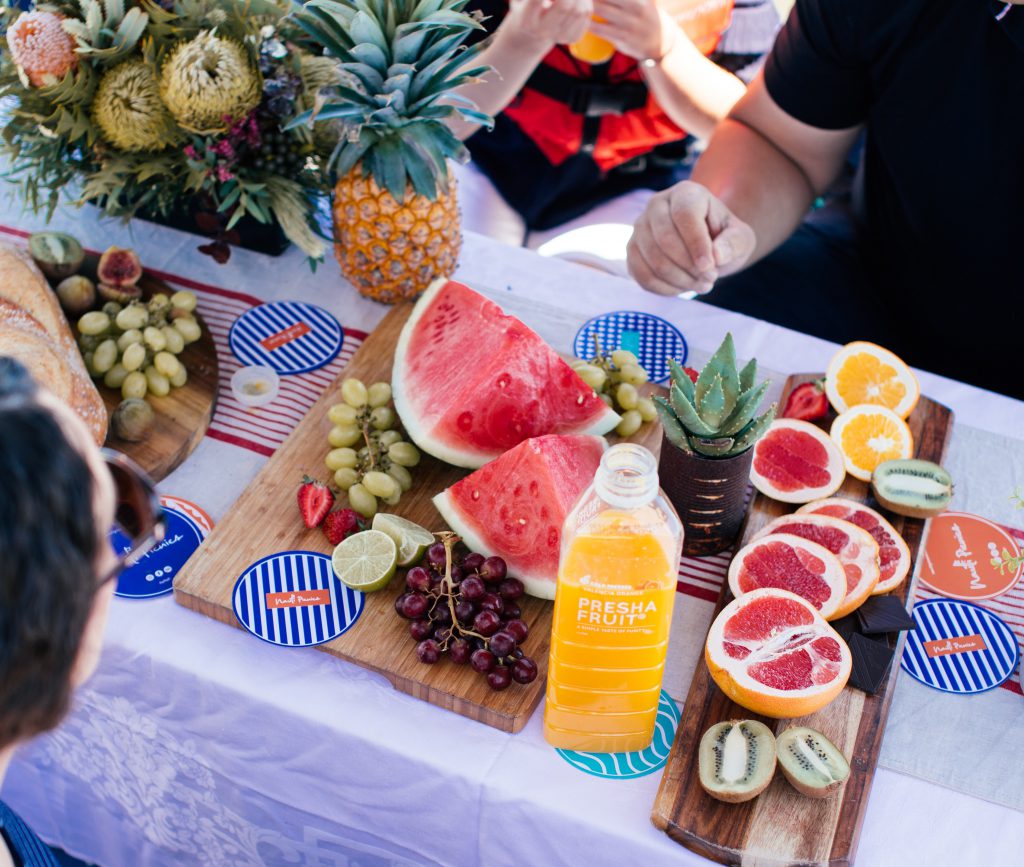 Summertime Means Plenty of Chances for Outdoor Activities!
Whether that is a hike up a trail, a stroll through the woods, or a casual stroll through a field of long grass, you'll probably want to rest for a moment or two and take in the serenity nature has to offer, with a summertime picnic! There is no way better to do that then by enjoying delicious food while you do. But just exactly how do you pack a perfect picnic meal? Well, in this blog post we're going to be giving you the most essential items to put in that picnic basket, Dorothy, and we're not talking about Todo. After all, July is national picnic month.
The Essentials
While you may think that food is essential to a picnic, I'm actually going to remind you here about all the small things you need to consider when picnicking. Often overlooked items could include a blanket, plates, napkins, utensils, and glasses. A trash bag may be needed if your picnic spot doesn't include a receptacle nearby. It could also be a great item to use when trying to figure out what to do with the dirty dishes (assuming they're not disposable). A trash bag will allow you to store those dirty dishes back in your picnic basket without dirtying it. Wipes are also a great item to pack in order to clean your hands or wipe down the table before you start eating.
Also, because most summer days are quite hot, it may be a good idea to bring with an ice pack or a thermos to keep food cold or hot as needed. Any food between the 40 F and 140 F range is in the danger zone when it comes to bacteria flourishing and leading to food poisoning. To avoid soggy salads, bread or the like, consider bringing extra containers that you can use to pack your dressings, fillings, or optional extras.
Depending on how extravagant or romantic you want your picnic to be consider bringing a corkscrew or bottle opener for that nice bottle of wine or craft beers. Consider a cutting board and knife if you have need to cut any bread, fruits, or vegetables. My recommendation, though, would be to do all of this beforehand and put it in Tupperware before you go. This will save you extra hassle.
Your Protein
Considering adding a little bit of protein to that salad above? Why not try some tuna chunks or salmon? Both are great and won't spoil. They are going to give you a little protein boost and some healthy fats for your immune system. Also, these two fish are super versatile. You can season them with dill, lemon, thai chili, whatever! And if you get the canned fish in oil or water, then most likely it's going to be wet already and there is no need for copious amounts of dressing to make it more palatable
Your Carbs
Pasta and Potato Salads
These are two perfect options to have with a summer picnic because they hold up relatively well. Also, pasta and potato are super satiating foods, meaning that it'll be the perfect food to stop hunger in its track after the cardiovascular activity you did to get to your picnic location. They will also give you the energy, and perhaps even the motivation, to do some more walking in order to better digest in your stomach. A pro tip, though, if you are using mayonnaise, you may want to keep the condiment in a separate, cooler container and mix upon reaching your destination. If left out for too long, mayo could spoil in the heat.
Fresh Fruits
There are so many choices one could include here, but I'm going to keep the list relatively narrow. Whole fruits are typically a good option because you can just take them as is. These include things such as melons, watermelons, and apples. Now, out of those three, I would recommend just sticking with the apple because of the weight and how easily they can fit in your basket. Could you imagine carrying a whole watermelon to your picnic spot? Yeah, neither could I.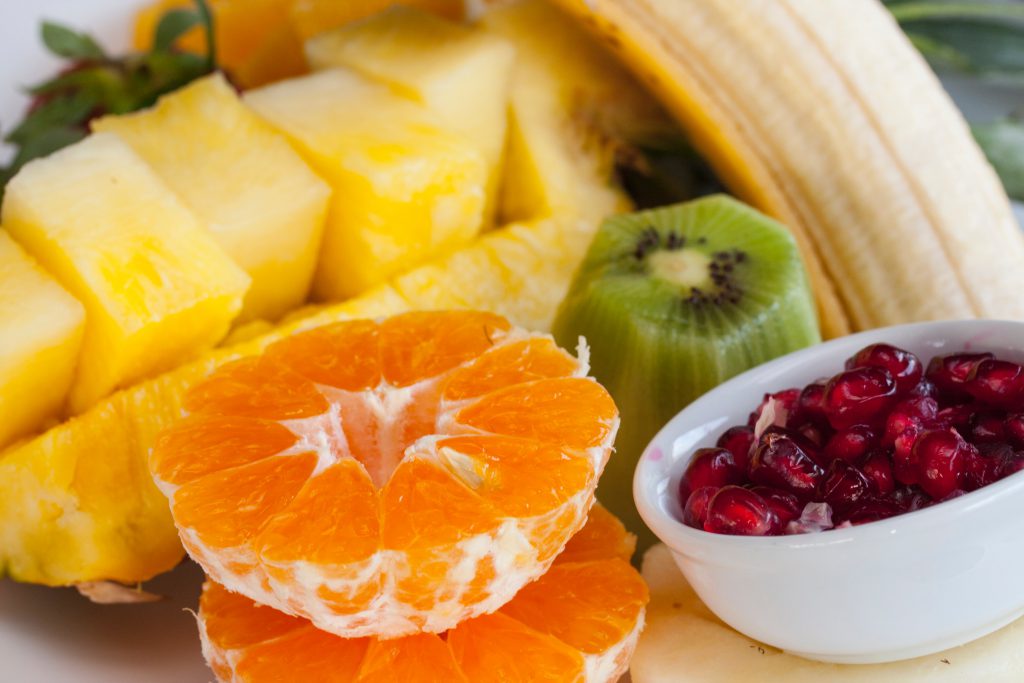 Another great idea is pineapple. Come on, of course, you knew it was going to be pineapple. You are going to want to make sure you slice and dice your pineapple into chunks and put them into a tightly sealed container, though, before you take off on your adventure. For the same reason as the watermelon, carrying a whole pineapple isn't exactly ideal, nor is carrying the huge knife that you would need to cut it.
Smaller fruits work well, too. Blueberries, blackberries, and strawberries are portable options. Bananas tend to get ruined quite easily, so unless you pack them in a Tupperware container, I recommend not adding this to your list.
To make things even easier, I would consider the perfect trifecta of fruit and take a fruit salad along. My personal favorite fruits are pineapple, strawberries, and kiwi. Not only do you get an amazing array of colors—green, red, and gold—all of them have amazing nutritional properties. Pineapples are my favorite for taste. Strawberries are a great source of fiber. And kiwis are an absolute superfruit. Mix these things together and you have a deliciously healthy fruit salad.
Your Fats
I'm sorry to say that ice cream is probably not going to make it on the list. Most likely, it'll melt long before you ever get the chance to eat it. But that doesn't mean you can't have your share of amazing sweets.
Condiments
A jar of peanut butter is super easy to carry around. Peanut butter has a lot of good fats in it and is super versatile, making almost anything taste better. In fact, I can't think of something that peanut butter would make taste worse. If you're packing bread for sandwiches, this is an absolute must.
Another great condiment you may need to consider taking is some olive oil or other kinds of dressings. To help with self-control, I would suggest weighing out appropriate portions sizes of the dressing before you go and take them with you in smaller containers to save space. You'll also be saving a bunch of calories, too.
Dessert
Cakes are an amazing addition to your picnic buffet. They are super easy to transport and hold up well. Of course, I wouldn't bring the whole cake that would be more than you need. Only bring however many slices you plan on eating between the people picnicking.
If you don't like cakes, then other good ideas for desserts that are easy to transport are brownies, shortbread, and cookies. Each are easy to wrap up and don't take up very much space at all in that precious basket of yours.
That is all for this list. Where is your favorite place to picnic? If you go out for a picnic this summer, make sure you tag Chestnut Hill Farms, we want to see what you're packing, and hopefully there's a slice of pineapple in there.
---
If you want more pineapple news sent straight to your inbox, subscribe to our CHF newsletter today.