Pining for the Perfect Valentine's Day?
Look no further. Check out a few romantic DIY projects and recipes that you can do with a Chestnut Hill Farms pineapple to make your loved ones feel special, and make Valentine's Day a little sweeter.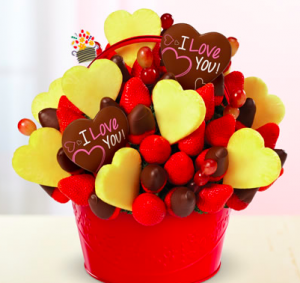 Edible Arrangements
Rather than fighting over reservations, make your arrangements edible this year. Surprise your loved one with fresh pineapple (provided from the Costa Rican farms of Chestnut Hill, of course) covered in chocolate. These lovely fruit bouquets even come with a personalized message, which can also be delivered anywhere in the United States. To order your edible arrangement, click here.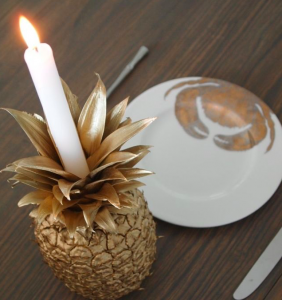 Pineapple Candle Holder 
This simple DIY project adds an adorable twist to any candle stick you might not be using. Just grab a little gold spray paint (or any color spray paint of your choice), and a taper candle. Twist out the inside leaves from the top of the pineapple to create an opening for the candle to be placed in. Then, spray paint the pineapple evenly all around. Let dry, place the candle inside, and let the romance flow! For more detailed instructions, click here here.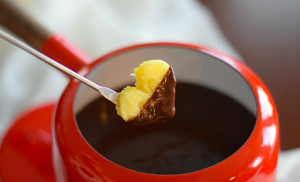 Pineapple fondue
There is no better time to indulge in a sweetly decadent dessert than Valentine's day. With a 10 minute prep time, all you need is heavy cream, semisweet chocolate, vanilla extract, brandy and one of our delicious Caribbean Sweet pineapples. Want to add even more creativity to express your love? Cut your pineapple pieces into hearts to complete the romantic showcase. For the full detailed recipe via Food Network, click here.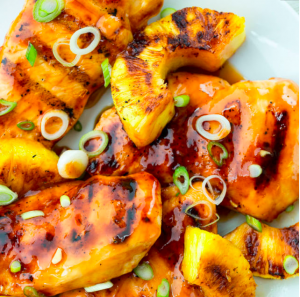 Grilled Pineapple Chicken
A delicious idea for a romantic home-cooked meal is never a bad route on this special day. The total time to complete your fancy chicken dinner is three hours, but the directions and ingredients are simple and can be done in five easy steps. For the full recipe, click here.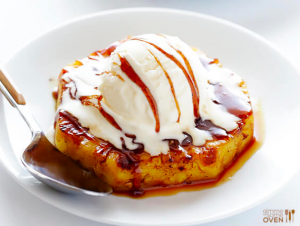 Easy Rum-Soaked Grilled Pineapple
Take your taste buds straight towards summer with this gourmet treat. This recipe found on Gimme Some Oven makes for a delicious dessert idea and only takes 20 minutes. For the full recipe on Gimme Some Oven, click here.