Host a Winning World Cup Party with Pineapple Salsa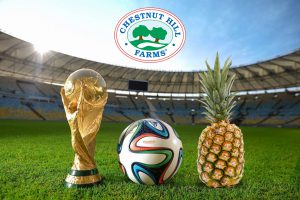 Ingredients
1 Chestnut Hill Farms pineapple cut and diced
• 10 Roma tomatoes cored and diced
• 1 bunch cilantro finely chopped, about 1 cup
• 1 cup red onion finely chopped
• 3-4 jalapeno peppers seeded and finely chopped (about ½ cup or more to taste)
• 2 tablespoons fresh lime juice from 2 limes
• Salt and freshly ground black pepper
• Hot pepper sauce to taste, optional
• Tortilla chips for serving
Directions:
1. In a large bowl, combine pineapple, tomatoes, cilantro, red onion, and jalapenos. Add lime juice and toss to coat.
2. Season to taste with salt, pepper, and hot pepper sauce, if using. Allow flavors to blend at room temperature for 30 minutes, or chill until serving time. Serve with tortilla chips.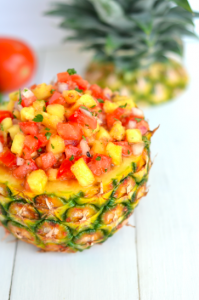 Enjoy! Check out more recipe ideas on our blog here!