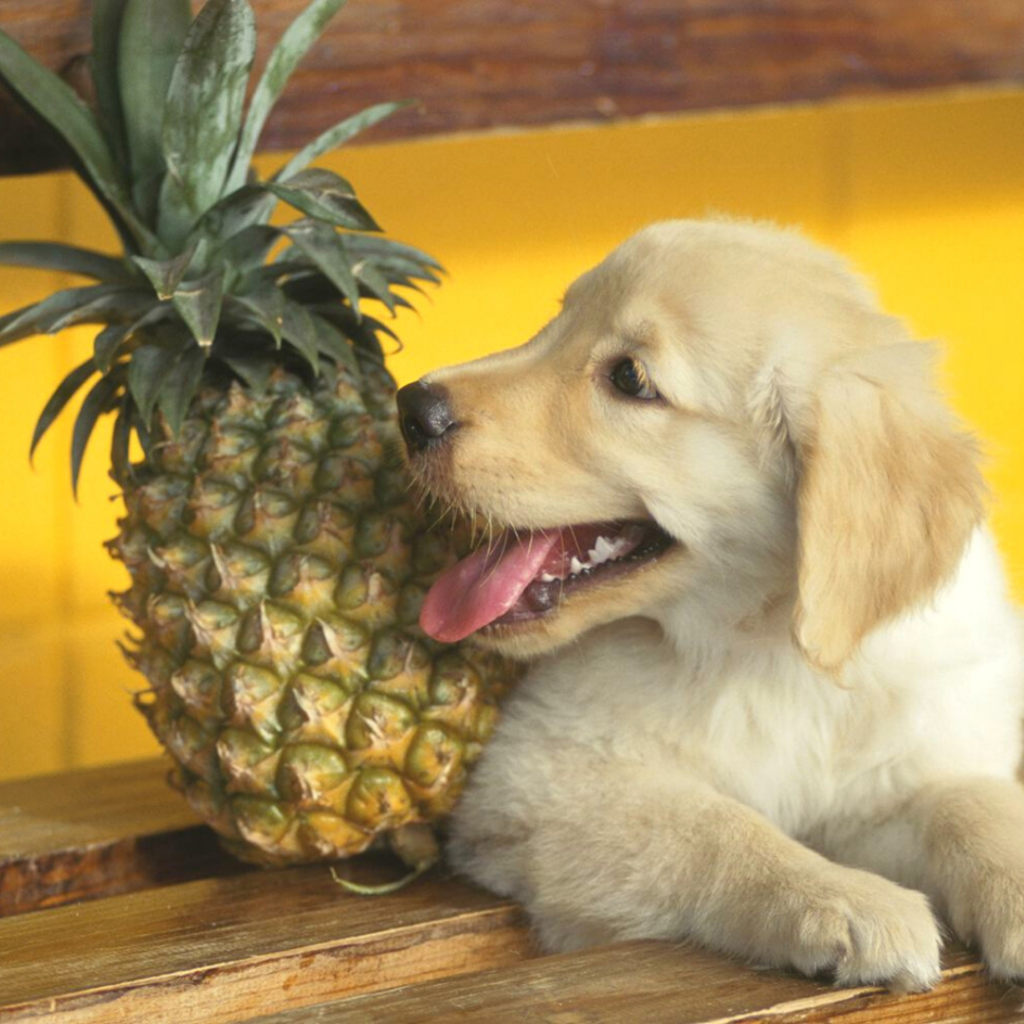 Health Benefits of Feeding Your Dog Pineapple
Pineapple isn't just a healthy snack for humans – it is for dogs too! Fresh, frozen, or baked, pineapple dog treats are great for pups.
Pineapple provides many health benefits to humans, but pet owners are often left wondering whether or not their favorite snack can be shared with their dog. Pineapple is full of nutrients like Vitamin C and Manganese, which help with fighting illness and producing energy. Luckily, these same nutrients that benefit humans can also make for a nutrient-packed treat for your dog. While pineapple is a great choice for your dog, it is also high in fiber and natural sugar and should be enjoyed in small amounts. 
When sharing pineapple with your dog for the first time, it's best to monitor them to make sure they are digesting it well. Also keep in mind that while raw pineapple is perfectly safe for dogs to eat, canned pineapple should be avoided because most dogs don't react well to the sugary syrup in canned pineapple. There are a few parts of a pineapple that dogs shouldn't eat. Dogs should only enjoy the soft inner fruit as feeding them the skin or core of a pineapple could cause intestinal irritation or choking. 
Homemade Pineapple Dog Treat Ideas to Try with Your Furry Friend
Freezing or pureeing pieces of raw pineapple are both quick options to give your dog extra hydration, and there are many pet-friendly recipes to try when introducing your dog pineapple.
Pineapple Pupsicles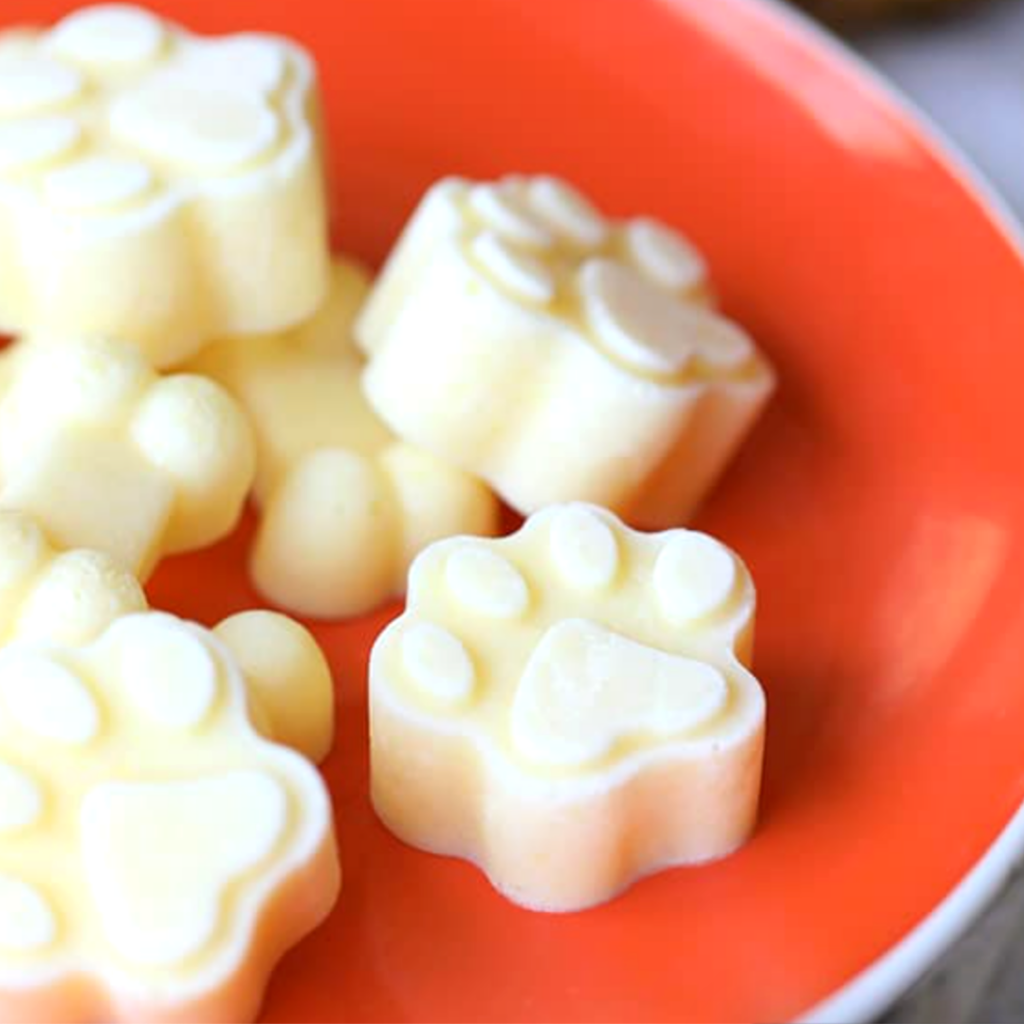 These frozen treats only require two ingredients and are easy to make! Start by placing pineapple chunks in a food processor or blender and pulse several times until smooth. Add in ⅔ cup of plain Greek yogurt and pulse until blended into a liquid. Next, transfer your mixture into molds and place it on a baking sheet for a mess-free transfer into your freezer. Freeze treats for about three hours or until solid before feeding to your dog. 
Pineapple Dog Biscuits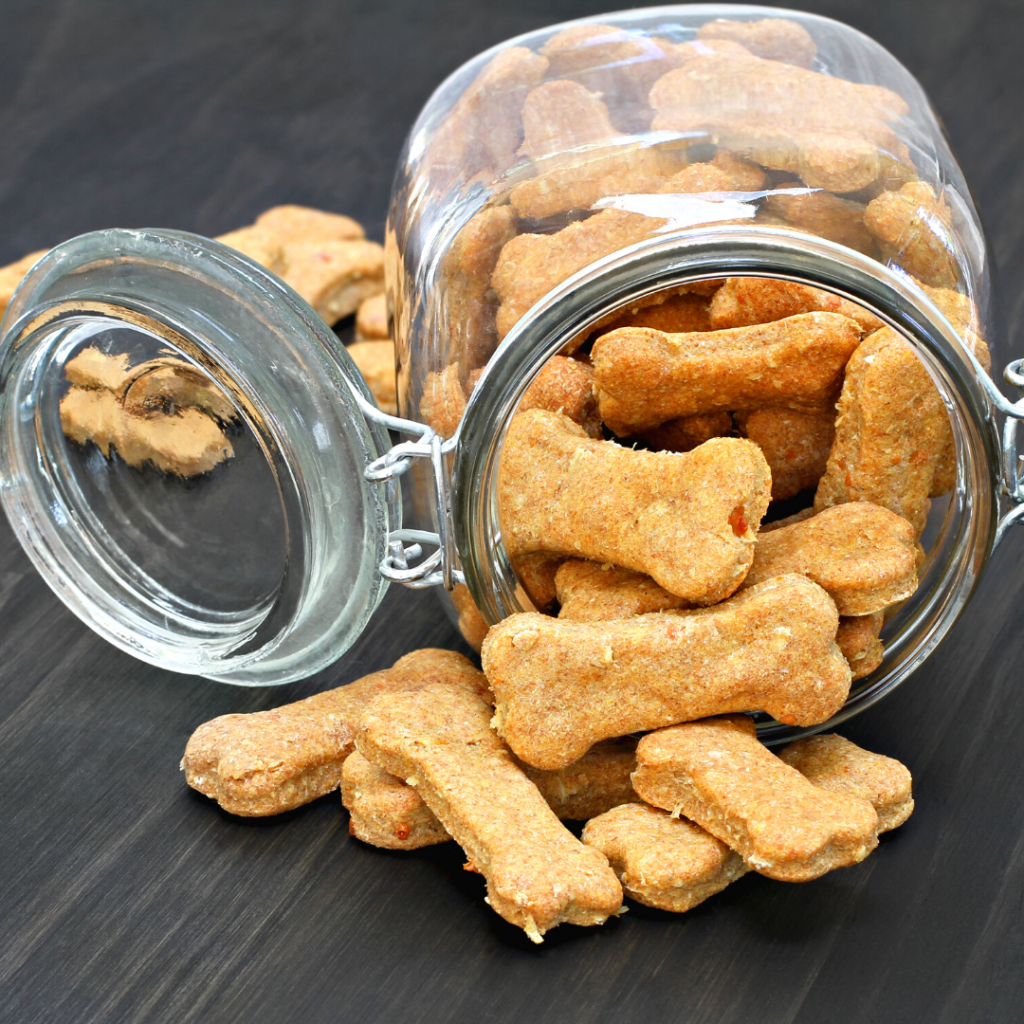 This recipe calls for oat flour, grounded flaxseed, warm water, melted coconut oil, and crushed pineapple. Preheat your oven to 350º, then begin making your dough by adding pulverized flax seed and warm water to a bowl. Next, put oats into a food processor to create a flour and set aside. Add pineapple, flax, and melted coconut oil to your food processor and pulse lightly. Add cupfuls of oat flour to this mixture until a dough is formed, then kneed and cut into shapes. After baking for 20 minutes brush the treats with milk or beaten egg, then place them back into the oven for another 20 minutes. Allow them to cool, then let your dog enjoy!