The effect we have on tomorrow is our most important job today.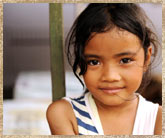 Our employees, their families and their communities are our most important and valuable resource. Our success begins and ends here.


Whether it's using bioregulators and natural alternatives to pest control or the preservation of over 275 acres of forest reserve, we are committed to leaving as small of a footprint as possible.