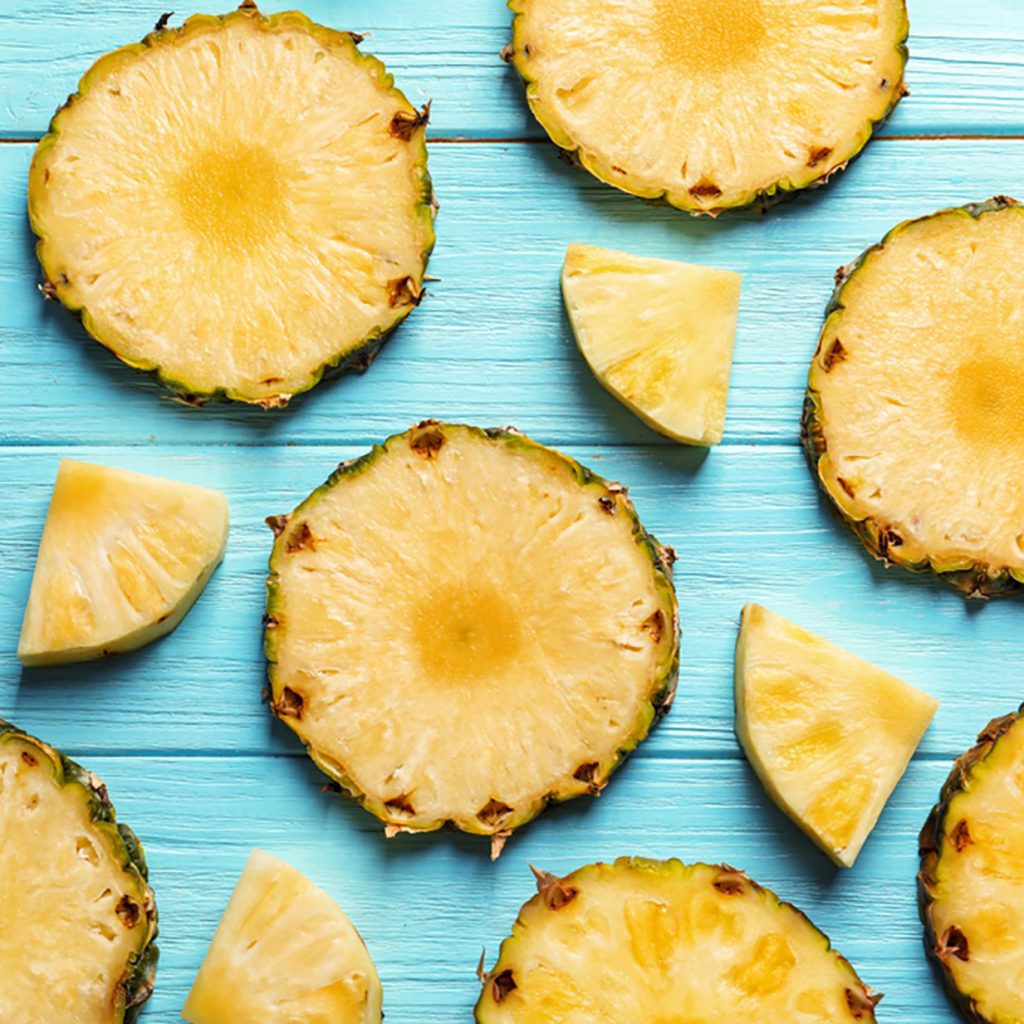 How to Encourage Pineapple Sales for Parents During Covid-19
While some children may be headed back to the classroom, there are also plenty that will be staying home this year. For kids, that could mean boredom or frustration; for parents trying to work from home, this new routine can create a lot of stress. As we move into back-to-school season, it's helpful to anticipate new challenges that families are facing. Whether it's through providing ideas for easy meals or offering ways to make food a supplement to learning at home, retailers can become a resource during these unique times.
Get the Kids Cooking
With the kids at home, there's an opportunity to introduce education to mealtimes. Older children can learn how to (safely!) cut a pineapple, while younger kids can use cookie cutters to slice it up into fun shapes. Try sliding chunks of fruit, plus other additions like cheese or chicken, onto skewers for fun-to-eat and easy-to-clean-up snack or meal options.
For busy parents, having the kids at home also means having access to the freezer and microwave. Options like pineapple stir fry are easy to make up in advance (with the help of your little sous-chef, of course) and freeze, ready to be warmed for lunch or dinner when required. Or, prep smoothie bags with all the ingredients ready to go for a meal that just requires a blender.
To persuade parents to buy fresh pineapple this back-to-school season, retailers can offer simple recipe ideas like these that take the stress out of meal planning. Cross-merchandising with meal prep tools like child-safe knives or colorful storage containers can also help encourage parents to get their kids in the kitchen.
Keep Health at the Forefront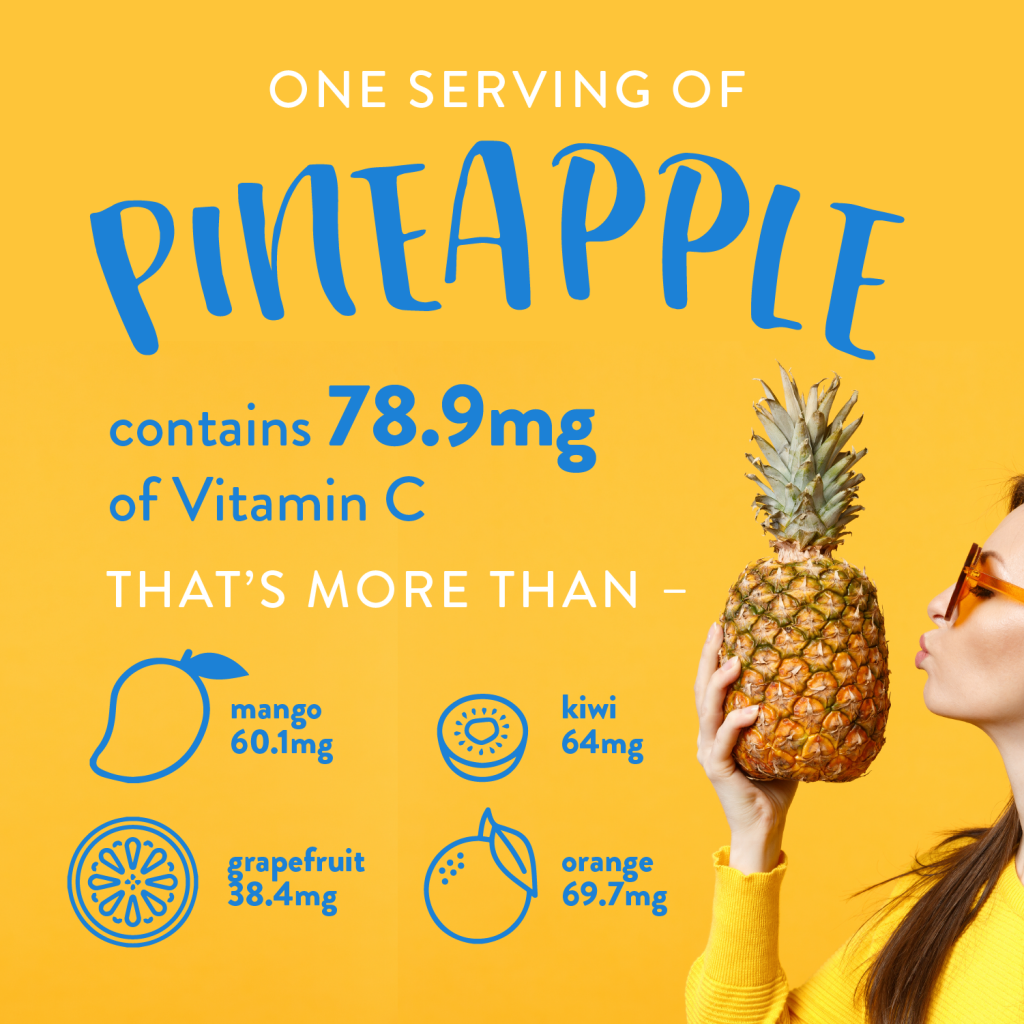 Although the onset of the pandemic has placed healthy eating at the top of many parents' minds, the sudden lack of routine has also prompted an increase in snacking and stress eating. 41 percent of parents are snacking more often, versus 29 percent of non-parents.
With kids at home, it's important that parents create a good example when it comes to eating habits – if snacking is part of the routine, good choices should be encouraged. Fresh fruit, along with a serving of protein, offers a balanced option that'll keep you satiated until the next meal. For parents with picky eaters, slicing pineapple into fun shapes or blending it into energy bites can help make the option more appealing.
To drive pineapple sales, retailers can make the fruit easy and accessible. Precut options save parents busy time and encourage impulse buys. Messaging should emphasize the health value of pineapple as a snack, focusing on its powerful vitamin C and bromelain content. For free infographics featuring pineapple's nutritional benefits, click here.
Back to School, Back to Learning
Add some excitement to homeschooling with easy science projects featuring food. Retailers can use social media to provide ideas – and encourage parents to share their own experiments with a branded hashtag. Young botanists might enjoy planting the crown of a pineapple to grow their own fruit at home. Or, demonstrate the power of the enzyme bromelain with a simple gelatin experiment. Not only are these great ways for kids to engage with science at home, but it's also affordable – you can even eat the pineapple afterward.
---
If you're interested in sharing Chestnut Hill Farms pineapples with your customers, get in touch with our sales team today.
Already a Chestnut Hill Farms retailer? Contact our team to learn about marketing during Covid-19, enhancing your displays, and more.