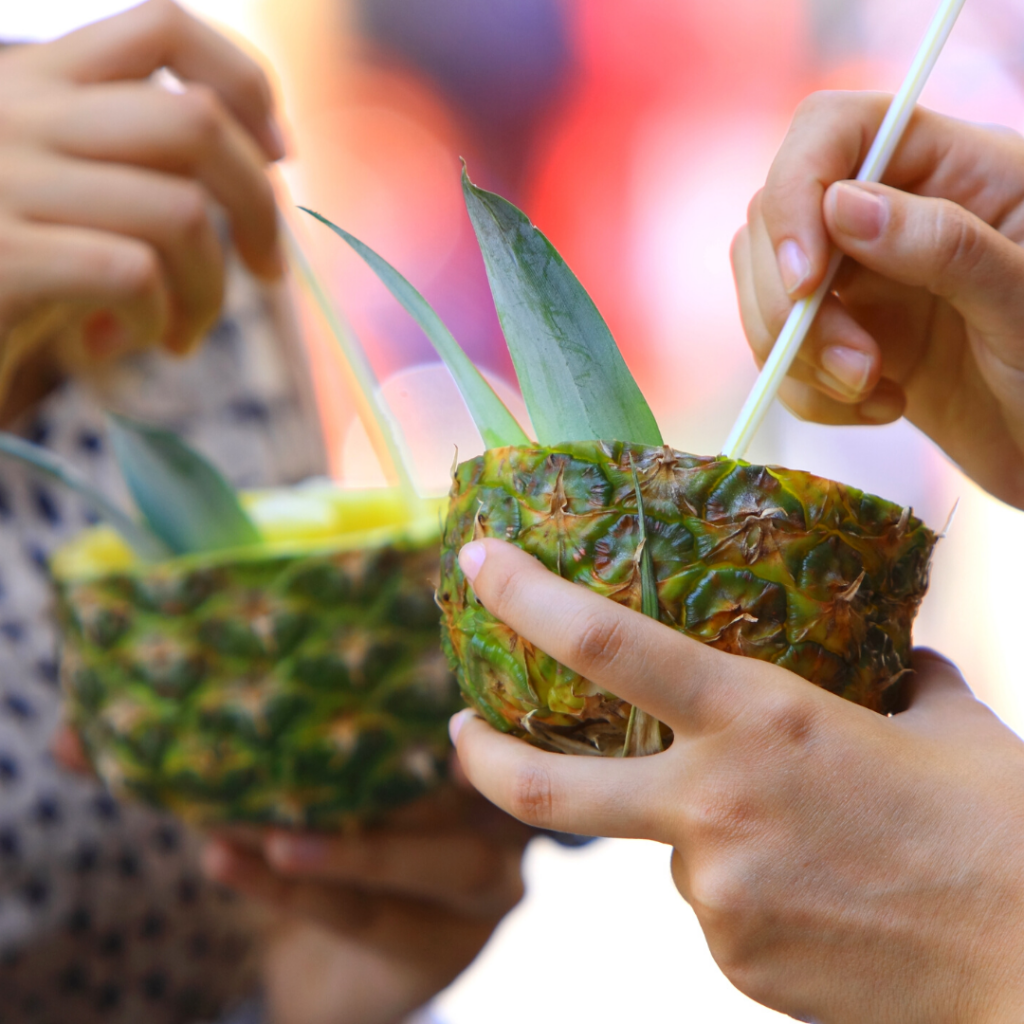 Practical Ways to Reuse Pineapple
Pineapples are one of the most refreshing snacks around. They complement a variety of different foods and can be a healthy dessert. However, unlike other fruits like apples, grapes, and berries, the skin of a pineapple is not edible. 
It's a shame to just throw away the leftover bits when we've finished eating the inside of the pineapple. That's why, in the name of reducing, reusing, and recycling, we've rounded up a few pineapple hacks to get more life out of all the parts of your pineapple.
Regrowing Your Pineapple
Pineapples are always useful to have on hand, either as a nutritious snack or as a pop of color in your decorating. Why not take your pineapple and regrow a new pineapple so you'll always have one on hand?
Before you throw away the excess pineapple, take the top and detach it from the rest. In order to do this, grasp the leaves and twist, after a few strong twists it will detach from the base. 
Next, you are going to remove some of the lower leaves to have 1-2 inches exposed to the crown. We still aren't ready for planting just yet though. Give the crown about 1-2 days in direct sunlight to dry itself out. 
Now that the crown is dry, place it in warm water with the leaf area submerged, this process will last until you begin to see roots growing. This step can take up to 3 weeks. 
Finally, with the roots, you can plant your pineapple. It can not be kept in bright sun and the soil should always be moist but not wet. After two months you should see some new leaves and growth from the plant. 
Summer Pineapple Cup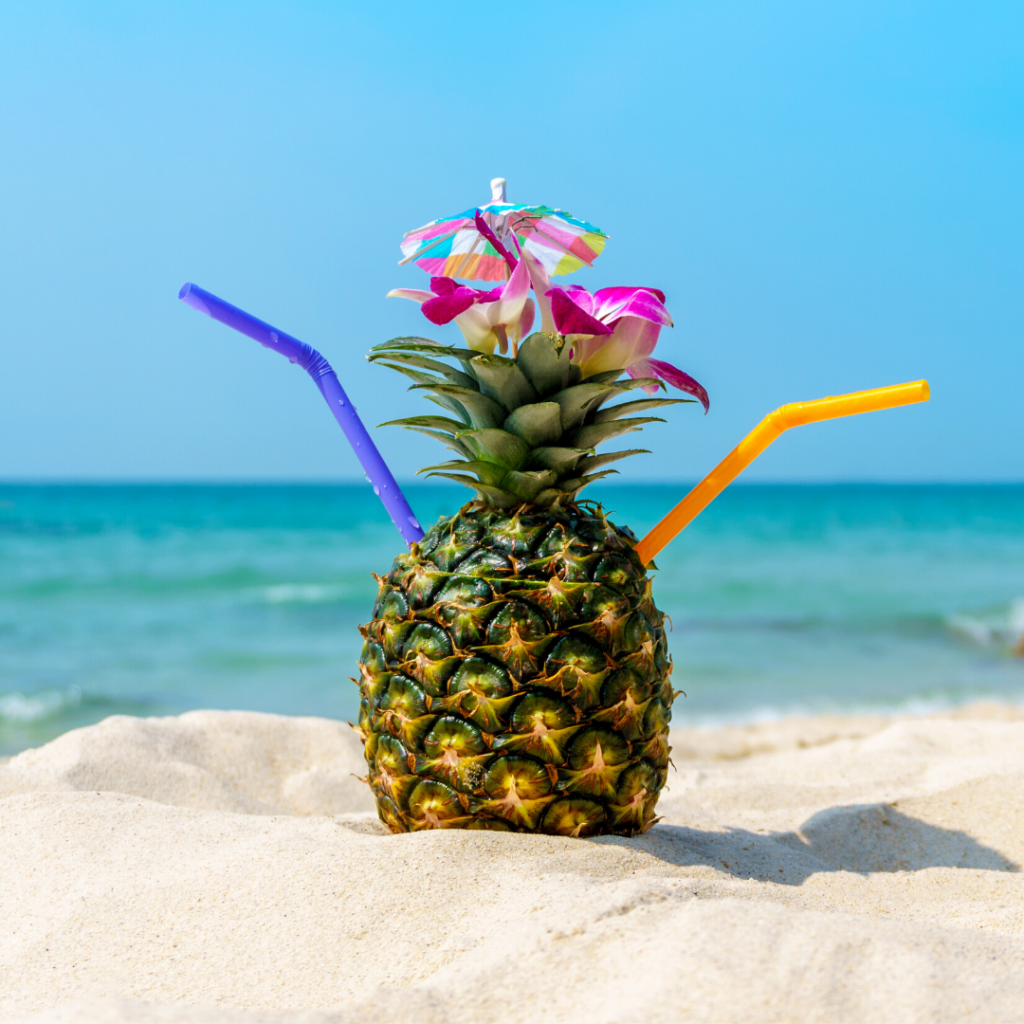 Sitting by the pool and hanging out with friends can be so much more entertaining this summer if you have a fun cup. So put away the glassware and grab a pineapple. Here's how to make yourself a pineapple cup: 
Cut the top off the pineapple.
Next, cut out the inside of the pineapple, leaving about ½ inch of pineapple left on the sides. Cut down to the bottom of the pineapple, but make sure not to cut all the way through. 
After you've cut your perfect pineapple in a circle you are going to want to get the edible part out. It may help to use a spoon to cut the circular part into smaller parts you can grab. 
Once all of the juicy pineapple is out and you are just left with the skin. You have a cup that you can put refreshing drinks in.
Pineapple Açaí Bowl in a Pineapple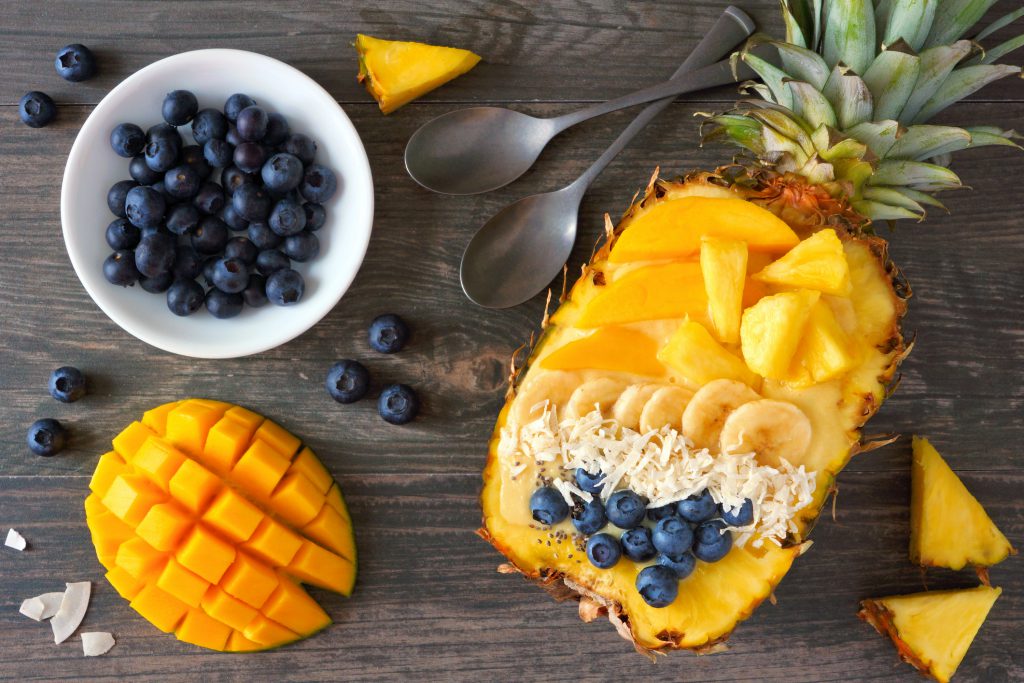 Now that we know how to make a cup, let's make a bowl and add in an açaí bowl of our own. For this hack, you are going to need: Açaí Powder, Berries, a banana, a perfect pineapple, and other fruits of your choosing.
It might be a pain to eat out of a long pineapple so in order to eat out of pineapple it will be easiest to cut it in half vertically so that there are about 2-3 inches left at the bottom. Reserve the chunks of pineapple on the side!
First, you are going to add the açaí powder, berries, bananas, and ice cubes into a blender to get the mixture to a smooth consistency. Once that is to your liking pour it out into your pineapple bowl.
Next,  you are going to add pineapple, and any other ingredients you would like to the bowl.
Dig in and enjoy.
Pineapple Centerpiece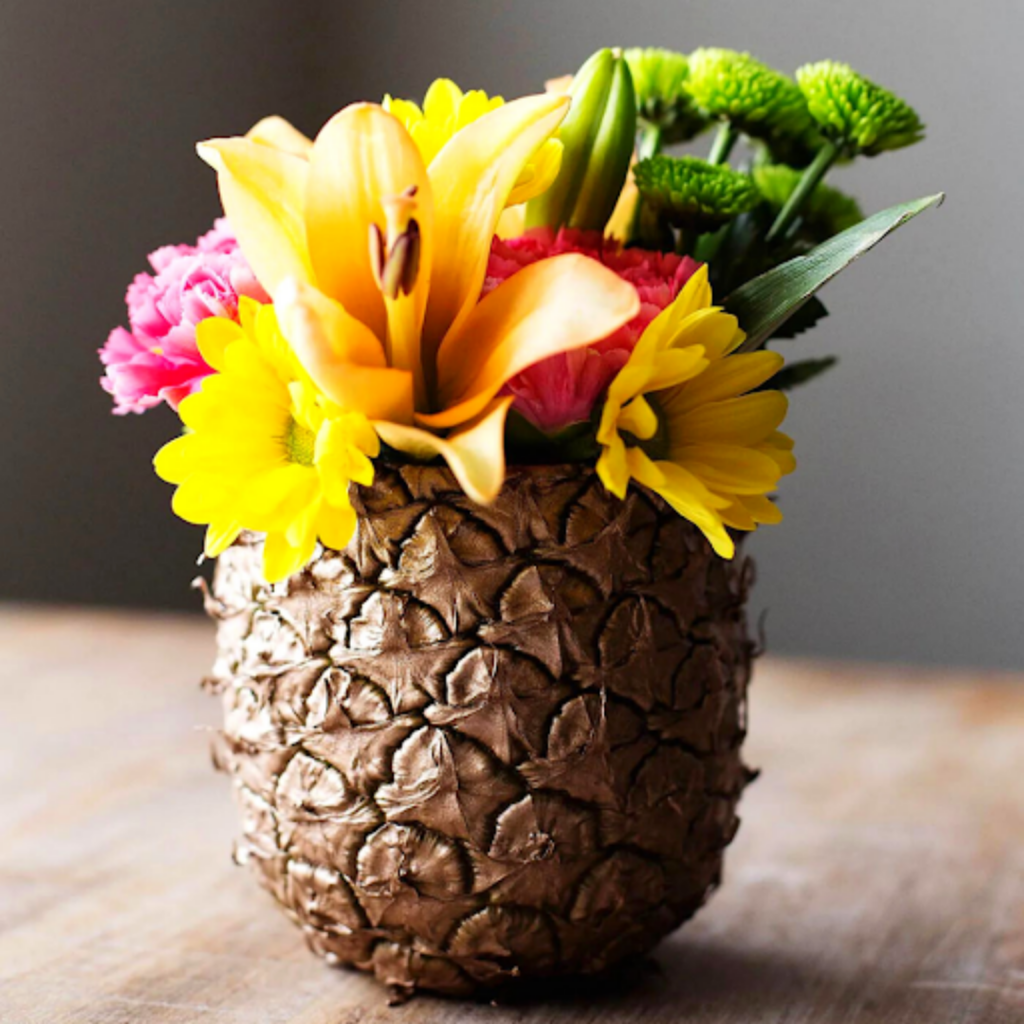 A new and exciting way to impress your friends and family now is by creating your own centerpiece. Everyone can put flowers in a vase, but not everyone will put flowers in a pineapple. Be the talk of the neighborhood with a bright centerpiece. The upside to doing this is: giving your kitchen or dining area a fresh smell and you are repurposing produce instead of throwing it out immediately.
We hope these reusable pineapple tricks will put a smile on your face. Leave a comment with your own favorite pineapple hacks!
---
Get Pineapple Fun Delivered to Your Inbox
To get Chestnut Hill Farms news and updates delivered to your inbox, sign up for our newsletter.