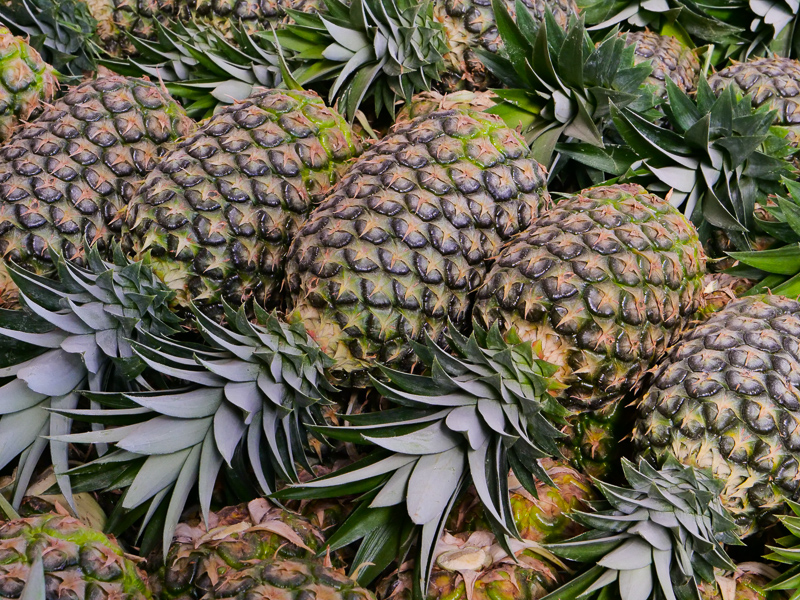 Helpful Ideas to Encourage Pineapple Sales
Healthy and delicious, fresh pineapple is experiencing a growing demand. As the fruit is available year-round, retailers can engage a variety of sales tactics to maintain interest and drive sales. Cross-merchandising, point-of-sale displays, and educational materials can all help encourage shoppers to add one of these tropical fruits to their cart. Read on for our tips on developing the most effective pineapple displays.
Keep Pineapple Plentiful
Unlike other produce like bananas and avocados, pineapples are already ripe when harvested. Because of this, there's no need to group the product by freshness. Instead, make sure the fruit on display is still fresh and either yellow or green – any fruit with a shriveled appearance or brown, withered leaves should be removed. Additionally, make sure to keep displays full and abundant. Some retailers have taken this to the extreme, creating a pineapple volcano or record-breaking displays. While this scale is not necessary, pineapples do fare well in mass displays. Do keep in mind that, though it appears sturdy, pineapple can bruise, so avoid stacking it too high.
Bring Shoppers to the Tropics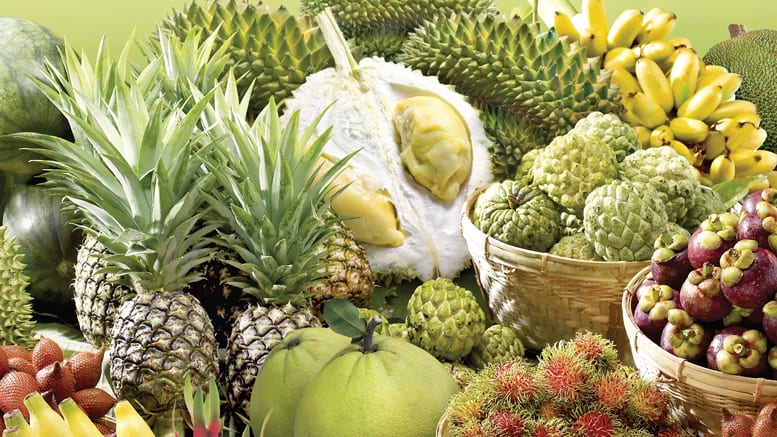 Stir up the warm feelings of visiting the tropics by displaying pineapples alongside other tropical produce like mangos and bananas. Shopping trends have demonstrated a growing demand for tropical fruits, including classics like papaya and kiwi but also lesser-known produce like pitaya and jackfruit.
A common replacement for shredded meat in vegetarian and vegan dishes, jackfruit enjoyed a 30% growth in 2018, likely thanks to the growing popularity of plant-based diets. Retailers can capitalize on growing interest by pairing pineapple and jackfruit together, particularly as the two work well together in recipes like pineapple jackfruit tacos or tropical Hawaiian kebabs.
Tap into Holiday Excitement With Cross-Merchandised Pineapple Displays
Because it's available year-round, remember to consider relevant holidays and seasons when merchandising. Placing pineapple in a Super Bowl display, for example, ties into the popularity of grilling the fruit for tailgates. For Cinco de Mayo, pineapples pair well with salsa or guacamole ingredients while for Easter the fruit shines next to ham. Back to school displays can pair pineapples with other healthy snack foods and lunchbox-friendly choices, while for Valentine's Day pineapple can be nestled among strawberries and dark chocolate to make a night of fondue accessible to shoppers.
Facilitate Learning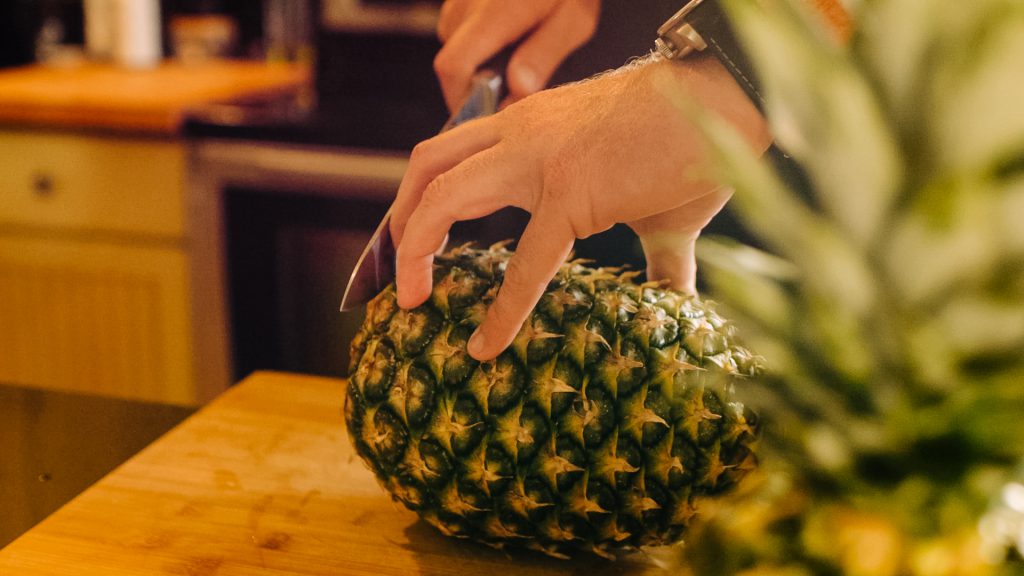 Many shoppers might lack information about pineapple. Information cards or signs at the display can help buyers ease common concerns like whether or not the fruit is ripe or how to cut it when they get home. Trained staff in the department can help as well, either answering the questions themselves or guiding the shopper to the available information. For more hesitant shoppers or those in a rush, value-added options, like fresh-cut pineapple chunks or prepared fruit cups, work well next to displays as quick grabs. Similarly, demonstrations and sampling can also help introduce new consumers to pineapple, offer knowledge and tips, and remind them that the fruit is fresh and delicious year-round.
---
If you'd like to see how Chestnut Hill Farms pineapples can help brighten up your retail displays, get in touch with our sales team today.
Already a Chestnut Hill Farms retailer? Contact our team to learn about enhancing your displays, in-store demos, and more.
---