What is a Pink Pineapple?
Even citrus fruits are getting in on the millennial pink trend. Also known as the Pinkglow or Rosé pineapples, pink pineapple is precisely just that: a pineapple with pale pink flesh. It has a sweeter and less acidic taste than traditional yellow pineapples. They do not have a crown of leaves at the top because they're harvested by hand.
Origin of Pink Pineapples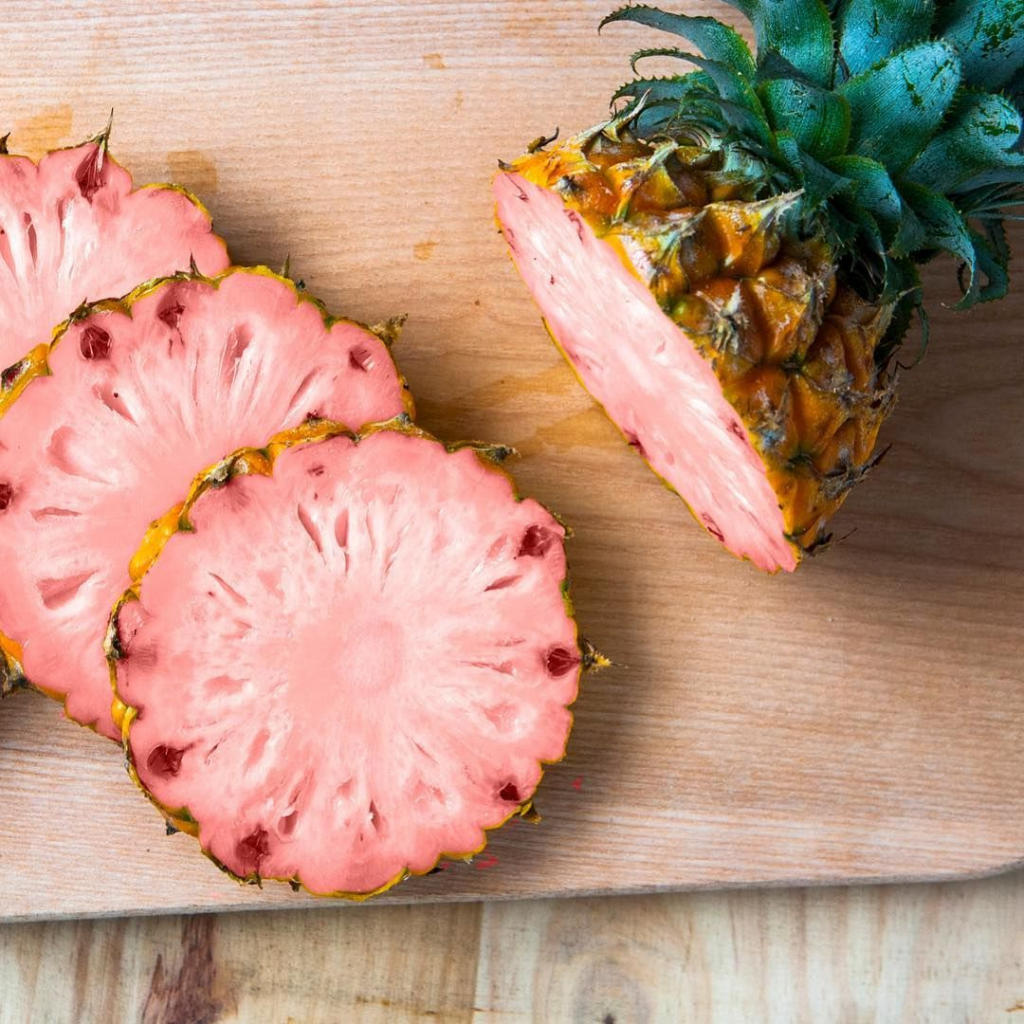 Pink pineapples have taken a while to get where they are today. The fruit has been in development since 2005 by Del Monte Foods. The goal was to introduce an exciting and new type of produce. Pink pineapples are only grown on a select farm in the south-central region of Costa Rica, which has the ideal soil and climate for growing pineapples of all kinds. The plants take about 24 months to fruit. 
What Makes a Pink Pineapple Pink?
Pink pineapples are genetically modified organisms (GMOs) which are crops produced using a precise method of plant breeding to achieve desirable traits. Desirable traits typically include resistance to pests or non-browning produce to reduce food waste. 
In the case of pink pineapples, the desirable traits include sweetness and deep pink color. Pinkglow pineapples contain lycopene, a natural pigment that gives some produce its red color (such as tomatoes and watermelon). The natural color of pineapples comes from a combination of pink pigment (lycopene) and yellow pigment (beta carotene). Natural enzymes turn pink into yellow. Scientists found a way to reduce that enzyme, so the pineapple stays pink instead of turning yellow.
Pink Pineapples Are FDA Approved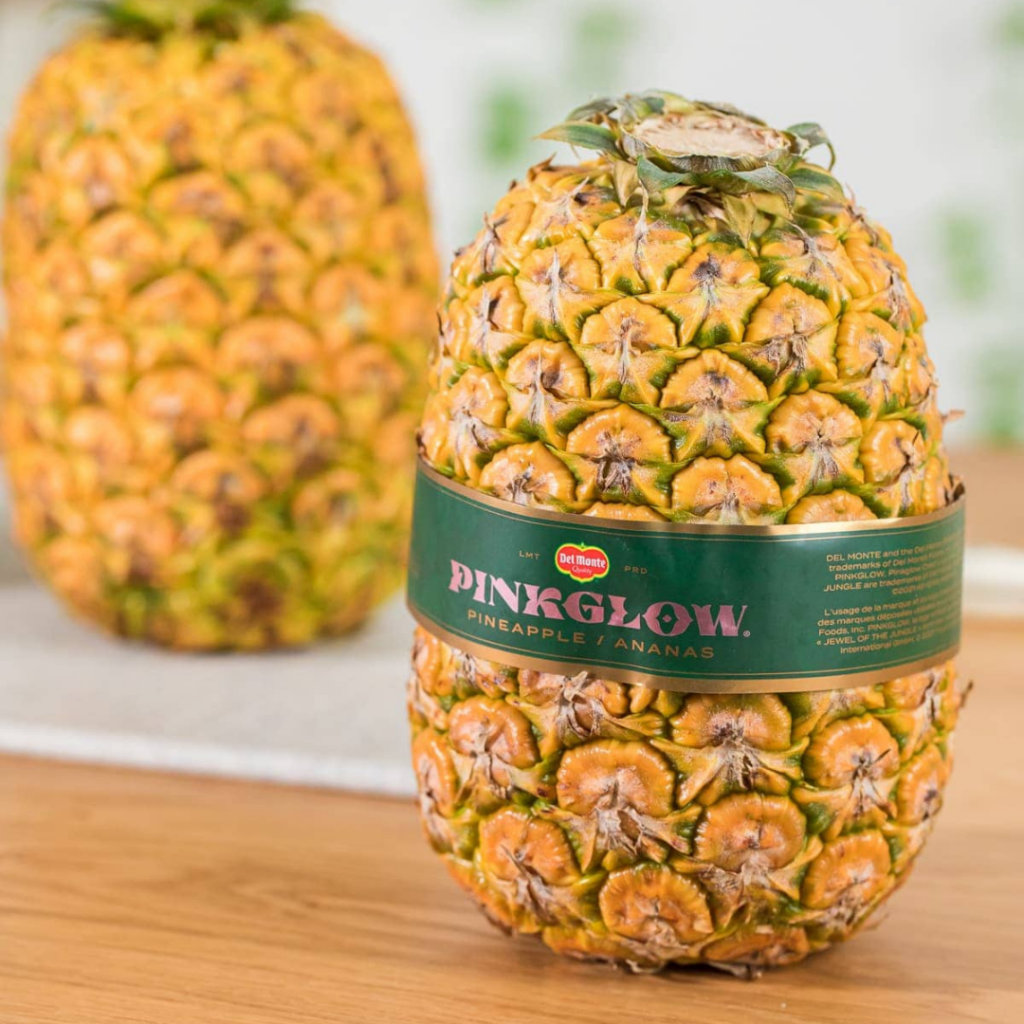 On December 14, 2016, the U.S. Food and Drug Administration (FDA) announced it completed its assessment of the Del Monte pineapple, concluding that there are no unresolved safety or regulatory questions about the pineapple. The FDA says "the pink flesh pineapple is as safe and nutritious as its conventional counterparts." 
There's no question about it: pink pineapples are edible and safe to consume.
Pink Pineapples Are Sold as a Rare Treat
Fresh Del Monte is the only company to grow this pretty pink fruit variety. Pinkglow pineapples can be purchased from two online retailers: Melissa's (on the west coast) and Tropical Fruit Box (on the east coast). As you probably already assumed, this fruit isn't as cheap as its yellow cousins. Prices vary between $30 and $40 each, so they're certainly a special treat. As of late 2020, the Pinkglow pineapple can be purchased from the shelves of limited United States stores. Grocery stores such as Uncle Giuseppe's Marketplace in Port Washington, NY, and DeCicco & Sons in a variety of locations in New York carry them, but it's recommended to call prior to arriving to make sure they're in stock.
---
To get Chestnut Hill Farms news and updates delivered to your inbox, sign up for our newsletter.