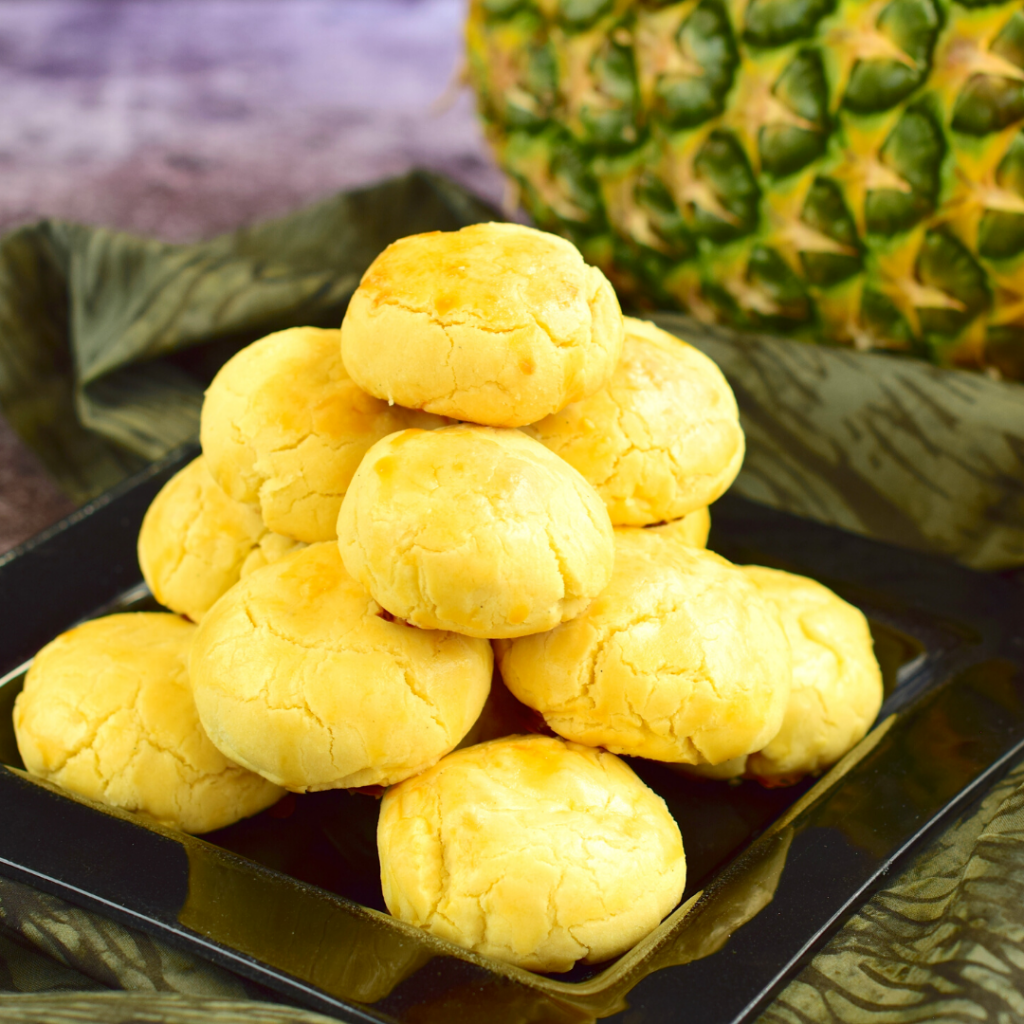 Bring Tropical Flavors to your Cookie Trays and Exchanges this Christmas and Holiday Season.
When most people think of holiday cookies, gingerbread men and snickerdoodles come to mind. However, pineapple is a very popular and versatile flavor for any season! This tangy fruit is the perfect way to sweeten up your holiday season while adding a hint of the tropics. Even Santa will approve of pineapple cookies this Christmas.
Here at Chestnut Hill Farms we're putting our own spin on this toothsome/tasty time of year the only way we know how—by adding everyone's favorite fruit to everyone's favorite dessert! 
Gooey Pineapple Cookies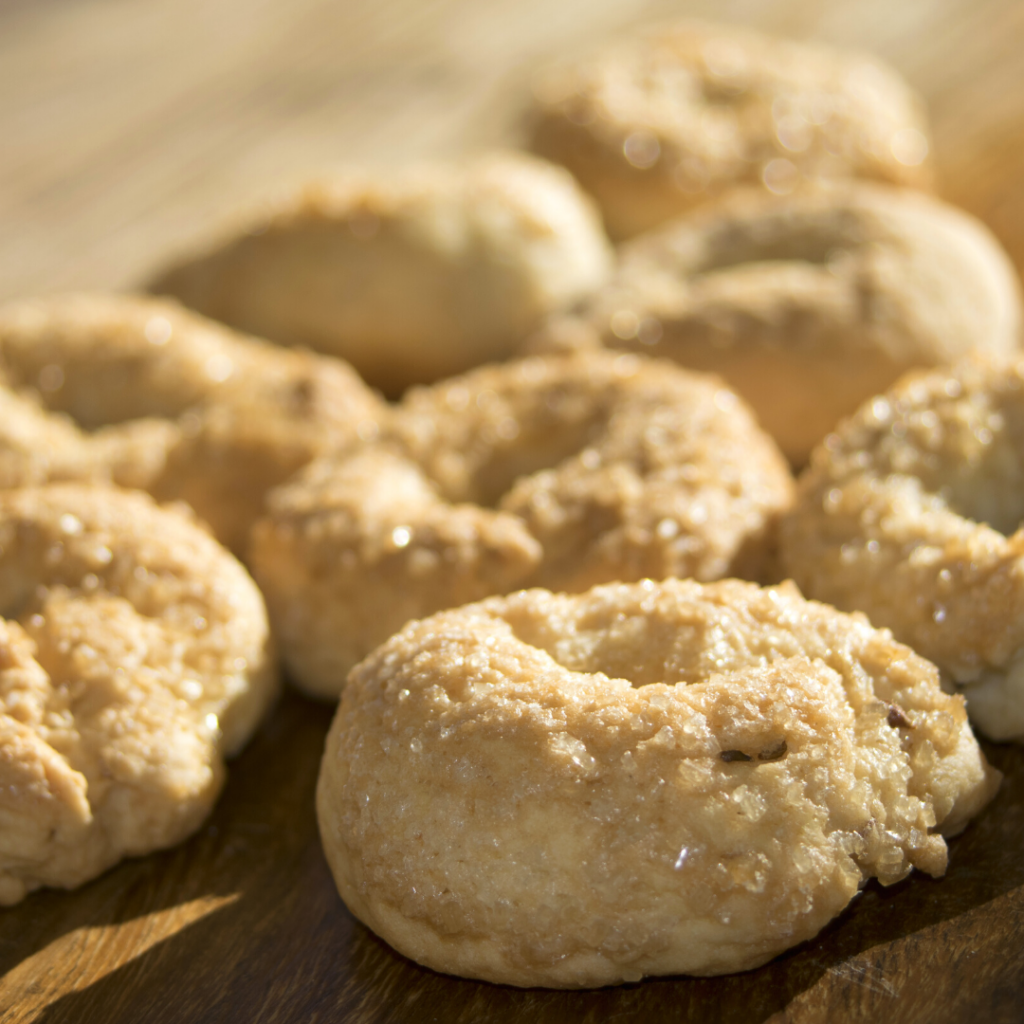 This is a quick and simple recipe that is sure to be a surprise hit at any cookie swaps you attend this holiday season. There will be some raised eyebrows when you announce you've brought a pineapple-flavored cookie, but trust us, your platter will be empty before finishing the first round of your Christmas Yankee Swap.
36 Cookies
Ingredients:
1 Fresh Chestnut Hill Farms Perfect Pineapple
½ cup Shortening
1 cup Brown Sugar
1 Egg
1 tsp Vanilla Extract
2 cups Flour
1 ½ tsp Baking Powder
¼ tsp Baking Soda
¼ tsp Salt
Sprinkles (optional)
Instructions:
Preheat oven to 325F. Then, grease your cookie sheet to prepare for baking!
Mix the shortening and sugar together in a large bowl. Add the egg and vanilla and stir to combine. Cut your fresh pineapple into small chunks. Take one cup of the diced pineapple and crush it together. Repeat this step until you have one cup of crushed pineapple, eight ounces. Combine and mix with the other ingredients in the large bowl and mix thoroughly. Combine the flour, baking powder, baking soda, and salt. Stir together until all ingredients are mixed completely.
Once the dough is combined, chill in the refrigerator for 30 minutes (if you have time). Form round ball shapes with the cookie dough. Depending on the size of your cookie balls, this recipe will make around three-dozen cookies.
Bake for 8 to 10 minutes. Allow cookies to cool for five minutes before removing them from the sheet.
Decorate your cooled cookies with sprinkles!
Pineapple Sugar Cookies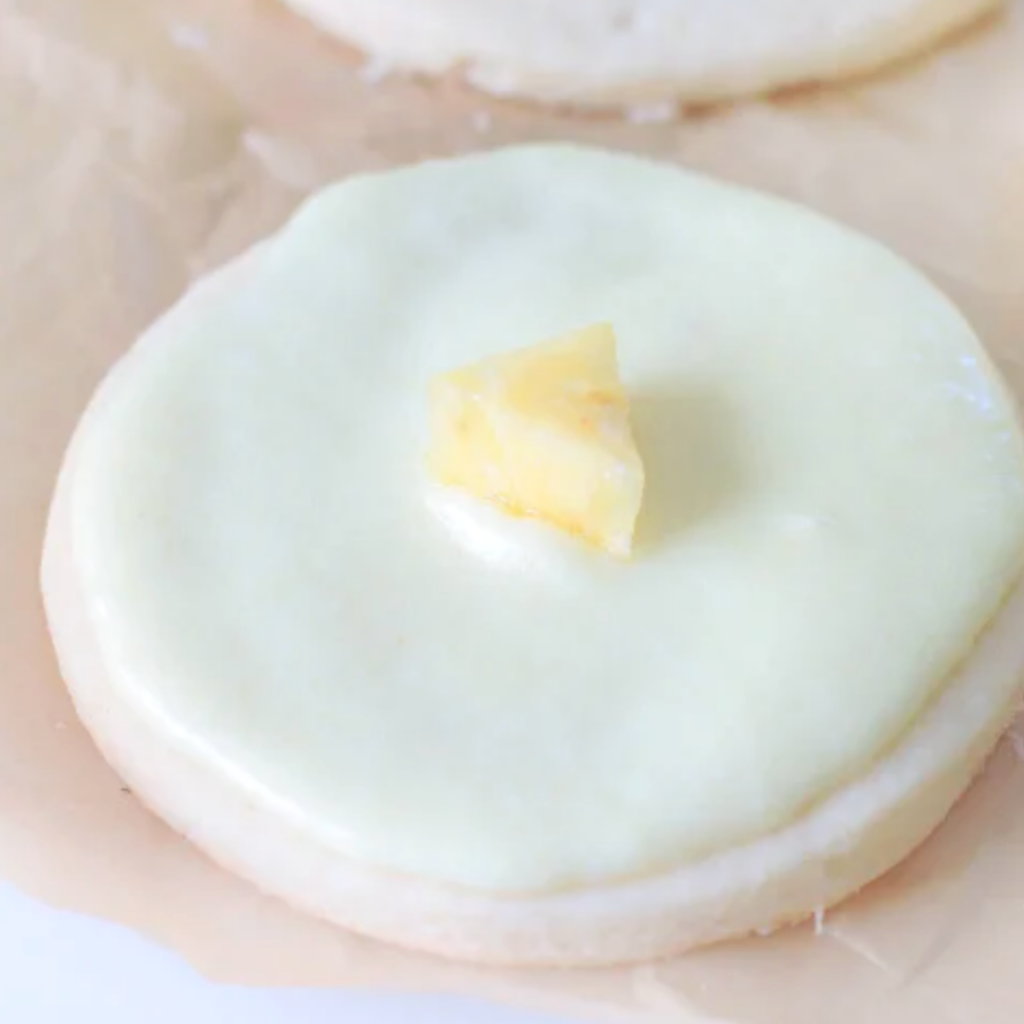 We might have said in a previous blog that pineapple is a healthy alternative to sugar, but we all deserve a little treat around the holidays! This tropical twist on the classic sugar cookie recipe will get you singing "Mele Kalikimaka" faster than Jimmy Buffett after a round of Egg Nog. These delicious cookies are the perfect treat for Christmas time.
24 Cookies
Ingredients:
1 Fresh Chestnut Hill Farms Perfect Pineapple
1 cup butter, softened
½ cup Shortening
1 ½ cup Sugar
1 Egg
1 tsp Vanilla Extract
4 cups Flour
1 cup Cornstarch
2 tsp Baking Powder
Instructions:
Preheat your oven to 350F. Start by cutting your pineapple and place in blender. Blend pineapple together until it is a smooth, foamy texture. Set aside.
In a mixing bowl, combine softened butter, shortening, and sugar. Mix ingredients together until they are a consistent fluffy texture, about five minutes. Set aside.
Mix egg, vanilla extract, and two cups pineapple juice in a separate bowl. After the liquids are thoroughly mixed, sift baking powder, cornstarch and flour. Mix well after ingredients are combined.
Combine the wet and dry ingredients in a large mixing bowl. Thoroughly stir together all ingredients until they are completely mixed.
Lightly dust your workstation with flour. Roll out your dough and cut into desired cookie shapes (We recommend a star shape or even finding a pineapple shaped cookie cutter!)
Grease your cookie sheet and place the cookies so they do not touch each other on the sheet. Bake for 12 minutes. Enjoy your delicious pineapple sugar cookies after waiting for them to cool!
Chestnut Hill Farms
Through spring, summer, fall and winter, Chestnut Hill Farms is bringing fresh pineapples to stores all across the country. Our pineapples are perfect to eat, to juice, or just to spruce up your home!
---
To get Chestnut Hill Farms news and updates delivered to your inbox, sign up for our newsletter.