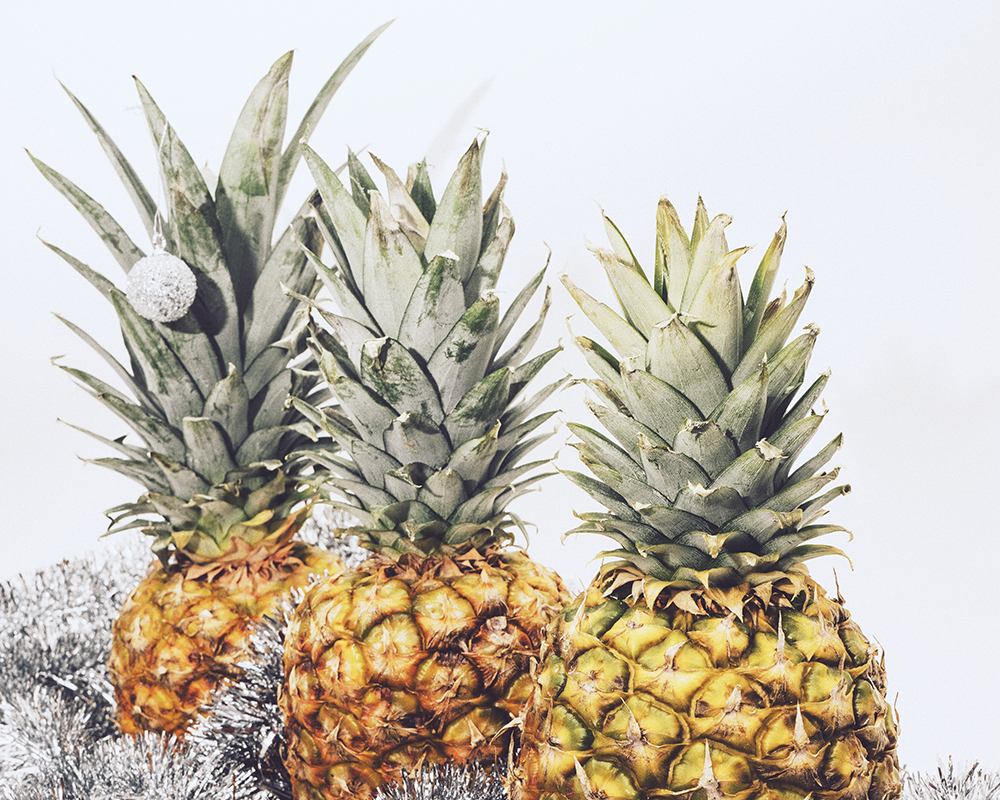 Four Holiday Marketing Strategies to Make Sure Pineapple is Part of the Festivities
With the winter months comes a wealth of holidays and, along with them, key opportunities for boosting sales. This year, make sure pineapple is included in the fun with strategic marketing, both in-store and online. From featuring winter recipes with a tropical twist at in-store demos to tapping into social media conversation around smaller holidays, here are just some of the ways retailers can put pineapple at the forefront of the festivities.
Emphasize the Year-Round Availability of Pineapple
Although Costa Rican pineapple is available year-round, the tropical fruit is most commonly associated with summer. Educational materials, sampling, and in-store demos can all help overcome this information barrier and show off how flavor and in-season pineapple is, even in the winter. Featuring the fruit in seasonal recipes can also help: holiday cocktails, winter fruit salads, and roasted hams can all incorporate pineapple in a natural (and delicious) way. Likewise, many winter recipes feature canned fruits instead of fresh; showcase how fresh pineapple can easily be canned or preserved at home for extra flavor and complete control over added sugars.
Think Decoratively for Creative Holiday Marketing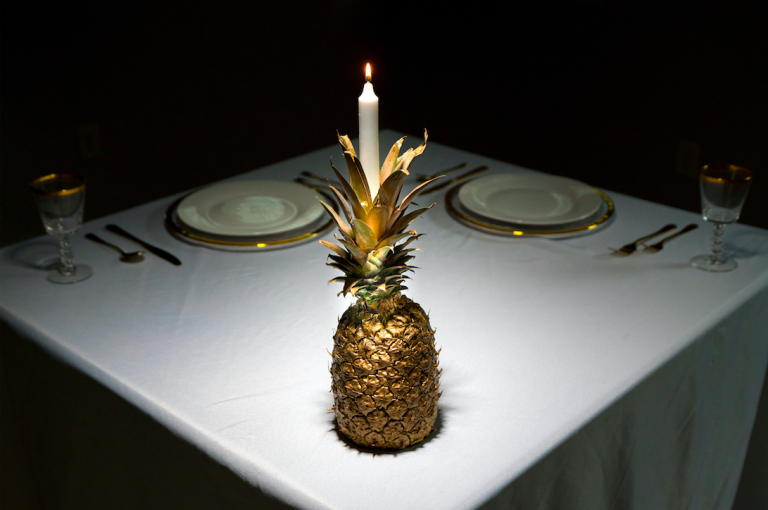 Pineapple may be delicious to eat during the holidays, but it can also make for festive décor. Show off the fruit used as a centerpiece and encourage shoppers to try it for themselves. If your store sells the necessary equipment, such as spray paint or candles, place the pieces together next to a display of the final product. Or, partner with the floral department and showcase colorful arrangements that will grab shoppers' attention.
Keep Track of Unique Holidays
While the winter season comprises of some key holidays, November and December are also home to a host of more unique holidays that can be used to inspire campaigns. For example, November 26 is National Cake Day; promote the festivities with cross-merchandising campaigns featuring the ingredients for a pineapple upside-down cake or share recipes on social media. December's National Ice Cream Day (December 13) and National Chocolate Covered Anything Day (December 16) can earn the same treatment. These campaigns benefit from not having to compete with the noise that surrounds the major holidays while still sticking out. Thanks to pre-existing hashtags, it's also easy to tap into the conversation on social media and encourage customers to join too.
Usher in the New Year
With the New Year comes a flurry of resolutions, many of which involve living a healthier lifestyle. Though health has been at the forefront of many campaigns this year due to the pandemic, January presents another opportunity to double down on pineapple's nutritional benefits. Share infographics on social media and in email blasts to emphasize the power of vitamin C, and feature pineapple with other nutritious pairings like yogurt or salads. In-store demos that prove how easy healthy cooking can be can help ease concerns of wary at-home chefs and introduce new recipes that they might not otherwise try.
Looking for infographics featuring pineapple's health benefits? Contact our marketing team for free assets to share on your channels.
---
If you're interested in sharing Chestnut Hill Farms pineapples with your customers, get in touch with our sales team today.
Already a Chestnut Hill Farms retailer? Contact our team to learn about marketing during Covid-19, enhancing your displays, and more.