DIY Pineapple Table Decor
Whether you want to dress up your holiday table or get fancy for a fabulous event to remember, these easy-to-assemble gold pineapple candle holders are the perfect way to add pizazz to your table decor. Bonus – in this how-to we remove the fruit so it can be enjoyed as much as your candle masterpiece. This prevents wasted food, and helps complete a beautiful setting with delicious Perfect Pineapple that can be enjoyed immediately or in holiday recipes.
Check out the Youtube video to create your own in a visual how-to, or continue reading for step-by-step instructions. Happy creating!
Items Needed:
Chestnut Hill Farms Pineapple (however many pineapples as the candles you would like to make)
Gold spray paint
Sharp knife
Pineapple corer
Tall candle (however many candles as the pineapple candle holders you would like to make)
Lighter (to light your masterpiece)
Directions:
Start by removing the base of the pineapple with a sharp knife. Ensure you do not cut too far up, and keep the bottom piece if you would like to use it to set the pineapple on after it has been painted.
Once the bottom of the pineapple has been removed, use your corer to remove the sweet fruit without damaging the outside. Set aside the pineapple fruit to enjoy immediately or prepare in a delicious platter (check out some great holiday recipes here!). Cut out core remaining inside pineapple shell and discard.
In a well ventilated area, spray paint your pineapple gold. Let dry.
Once dry, use a small knife to cut a small area in the top of the pineapple crown. This will be used as a stable area for your candle to be inserted.
Insert candle, and enjoy your new decor!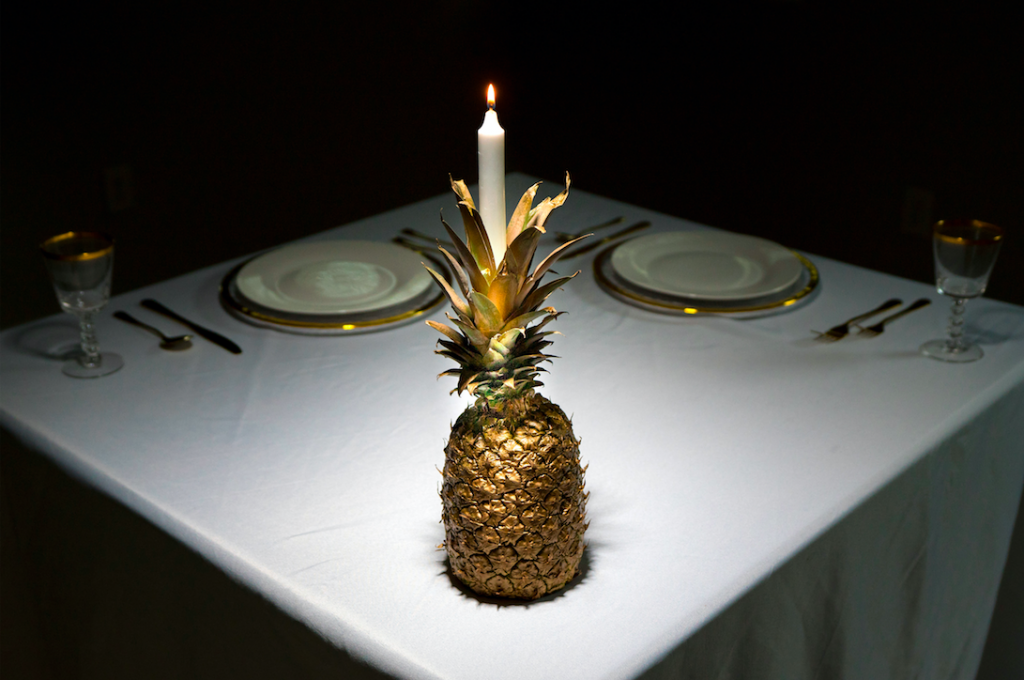 Watch more how-to videos, recipes and ideas via our Youtube Channel here!