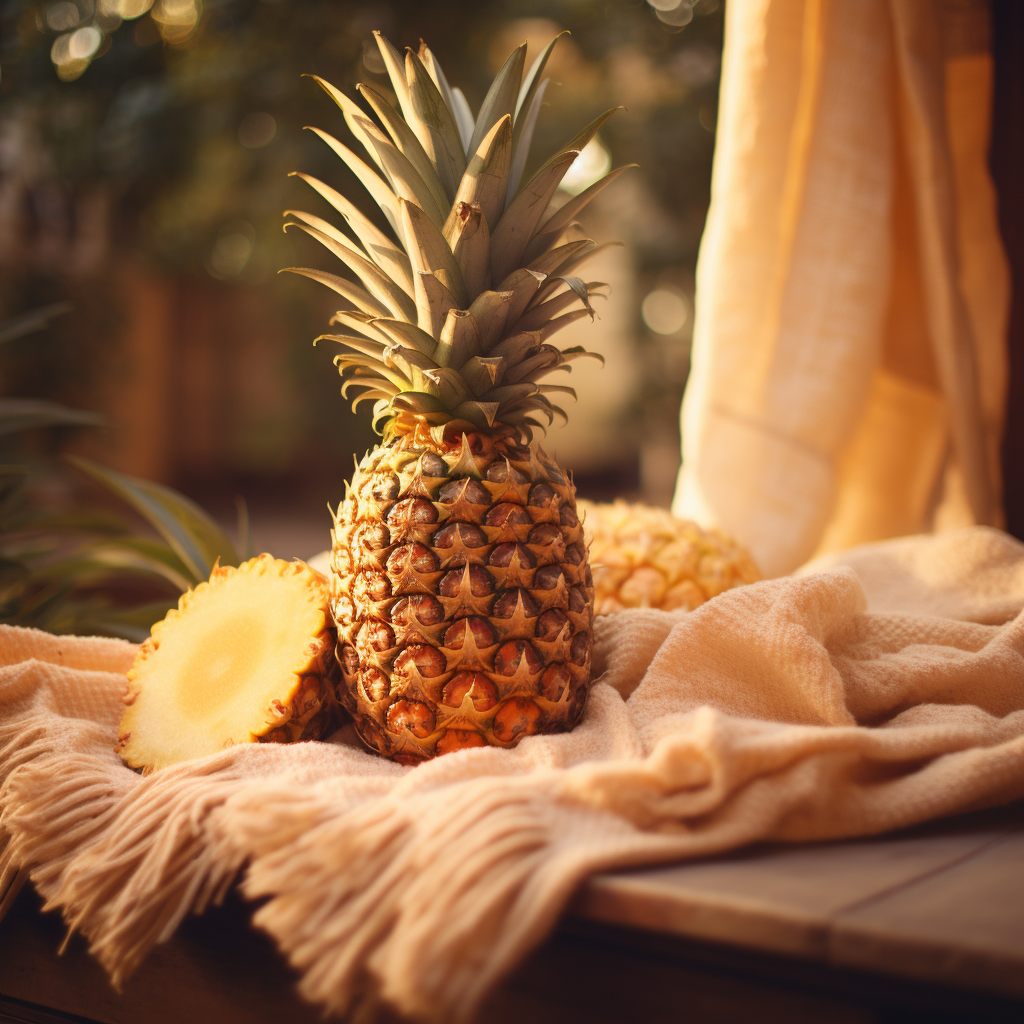 The Art of Slow Cooking
There is no denying that fall has arrived when the leaves begin to change color and the air becomes crisper; the time of year when bonfires, warm meals, and cozy sweaters are all appropriate. While pumpkin spice may be taking center stage, pineapple is another fall ingredient that belongs in your kitchen. This tropical treat isn't only for the summer; it can also give your fall meals a flavor boost, especially when made in a slow cooker.
For both busy people and families, slow cooking is a favorite method. It's the ideal method for adding flavor to your food while also simplifying the process of preparing meals. When it comes to pineapple, slow cooking enables the fruit's sweetness to grow, striking a delicious balance between the acidity and sugary richness while preserving its juicy texture. Slow cooked pineapple also becomes more enticing when you consider the numerous health benefits associated with enjoying this tropical fruit!
Let's look at three slow cooking recipes that will improve your autumnal dining!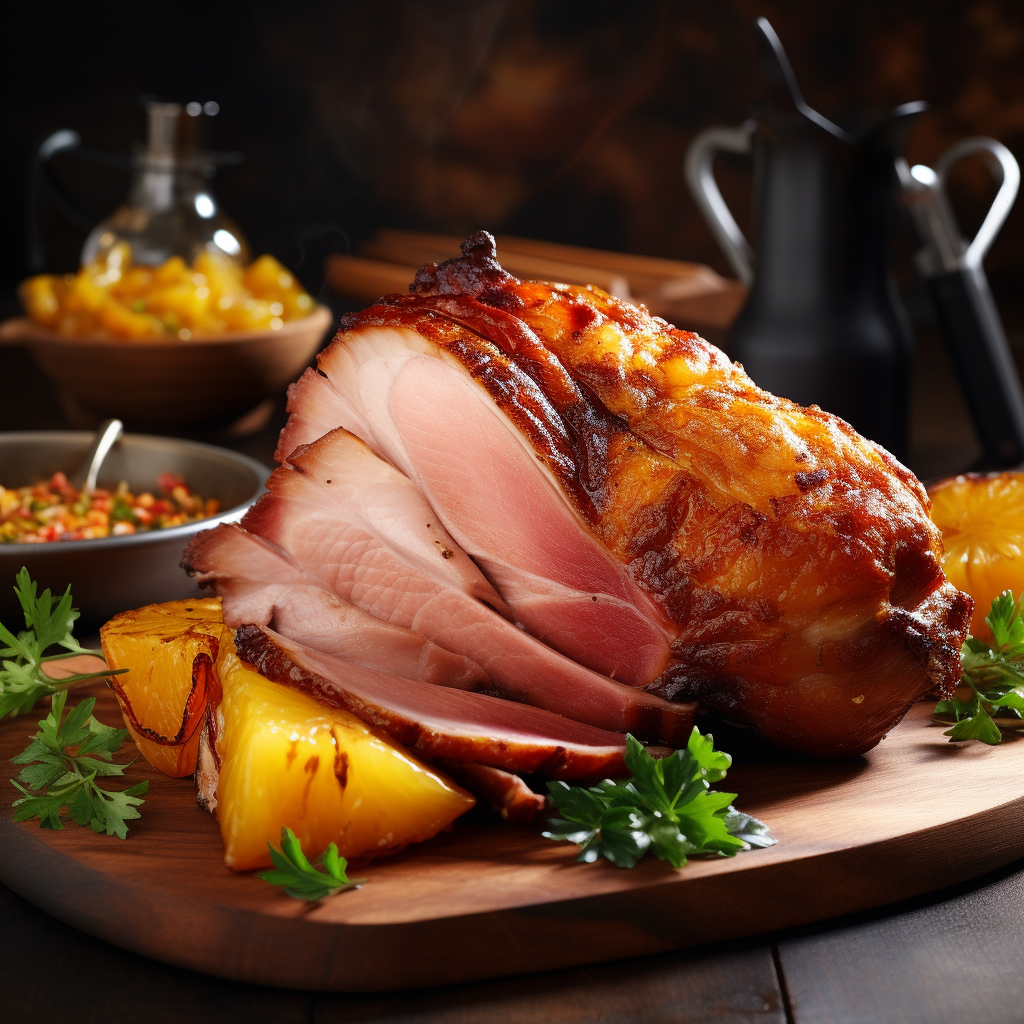 Spiced Pineapple Glazed Ham
Spiced Pineapple Glazed Ham is a delicious and flavorful dish that combines the savory richness of ham with the sweet and tangy goodness of pineapple with a mix of aromatic spices.
Ingredients
1 fully cooked ham, bone-in
1 cup pineapple juice (try using Chestnut Hill Farms pineapple juice)
1/2 cup brown sugar
1 teaspoon ground cinnamon
1/2 teaspoon ground cloves
1/4 teaspoon ground nutmeg
To enjoy your spiced Pineapple Glazed ham, first place the cooked ham in the slow cooker. Then, in a bowl, mix the pineapple juice, brown sugar, cinnamon, cloves, and nutmeg, pouring the mixture over the ham. Cover and cook on low for 4-5 hours, basting occasionally with the glaze. Serve slices of the spiced pineapple glazed ham with the extra sauce from the slow cooker.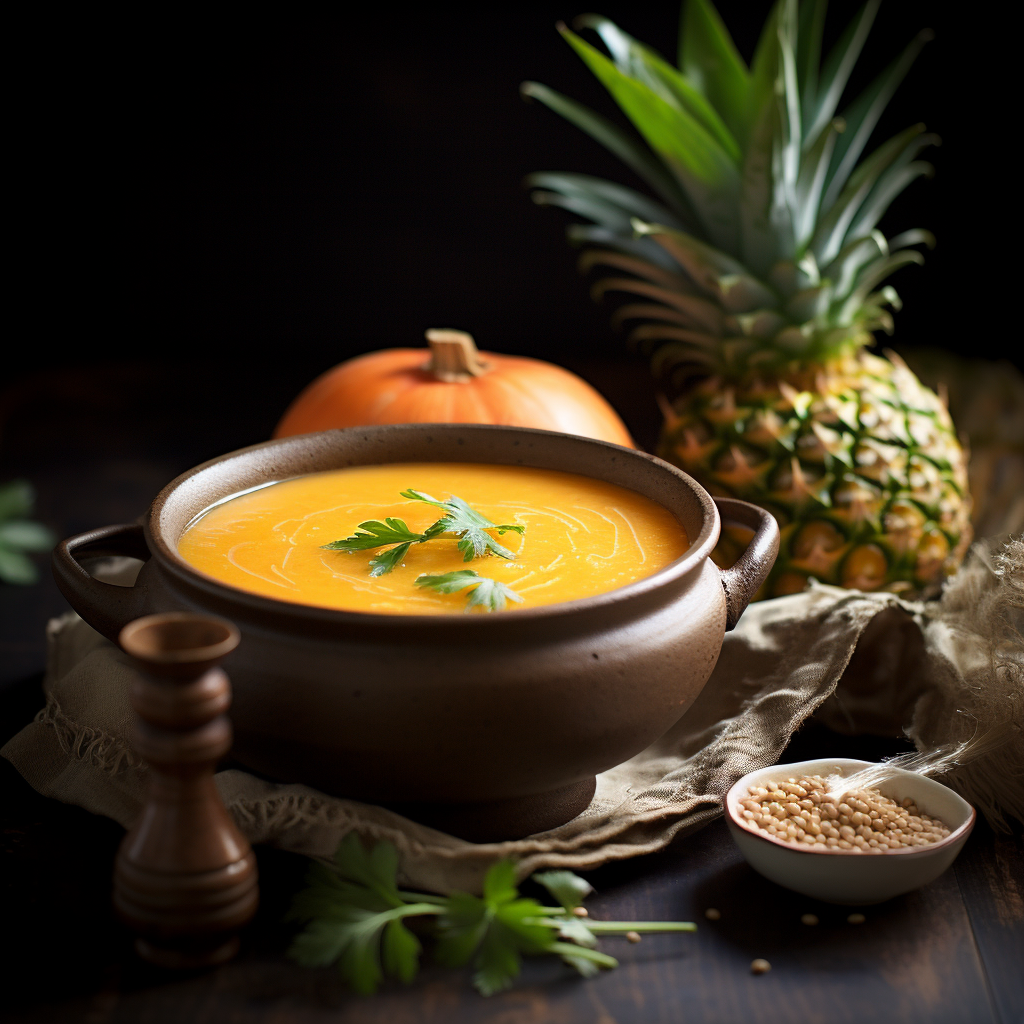 Pineapple Pumpkin Soup
Pineapple Pumpkin Soup is a unique and tasty soup that combines the natural sweetness of pineapple with the earthy richness of pumpkin. It's a delightful blend of sweet and savory!
Ingredients
1 peeled and diced small pumpkin
1 cup Chestnut Hill Farms pineapple chunks
1 chopped onion
2 minced cloves garlic
3 cups vegetable broth
1 teaspoon ground ginger
Salt and pepper to taste
Coconut milk for garnish
To savor the flavors of your Pineapple Pumpkin Soup, combine the diced pumpkin, pineapple chunks, chopped onion, minced garlic, vegetable broth, and ground ginger seasoned with salt and pepper in a slow cooker. Cook on low for 6-7 hours or until the pumpkin is tender. Then, use a blender to puree the soup until smooth. Ladle the soup into bowls, drizzle with coconut milk, serve, and enjoy!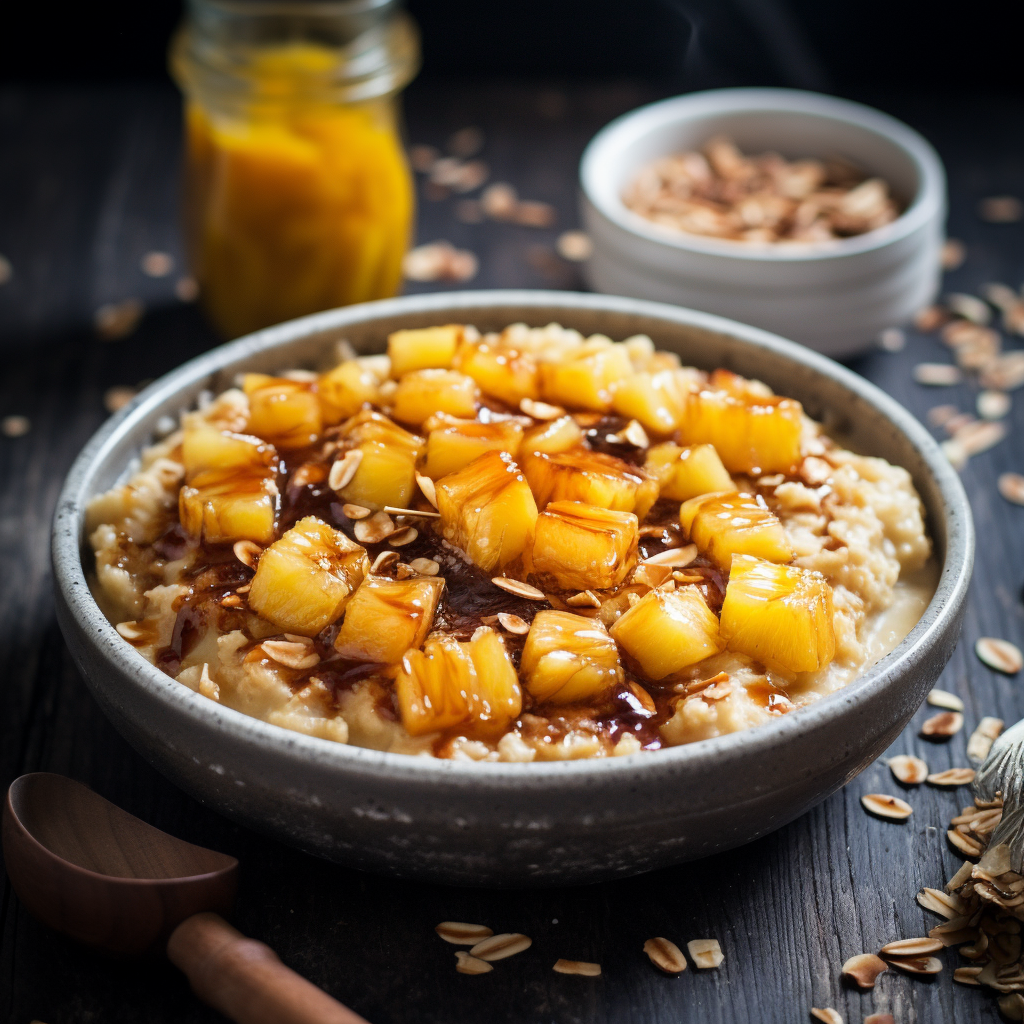 Caramelized Pineapple Oatmeal
Caramelized Pineapple Oatmeal is a delicious and wholesome breakfast dish that combines the sweetness of caramelized pineapple with creamy oatmeal. It's a delightful fusion of flavors and textures, making it a perfect way to start your day!
Ingredients
1 cup old-fashioned oats
2 cups milk (dairy or plant-based)
1 cup diced Chestnut Hill Farms pineapple
2 tablespoons brown sugar
1 teaspoon vanilla extract
Pinch of salt
Chopped nuts and additional diced pineapple for topping
To relish your Caramelized Pineapple Oatmeal, in a slow cooker combine the oats, milk, diced pineapple, brown sugar, vanilla extract, and salt. Stir well and cover. Cook on low for 4 hours, stirring occasionally. Serve the oatmeal in bowls, topped with chopped nuts and additional diced pineapple!
Stay Connected with Chestnut Hill Farms
For more fall-inspired recipes, visit our Back to School article.
Looking for some fresh, juicy pineapples or craving more fruity reads? Dive deeper into the world of pineapples by signing up for our newsletter!