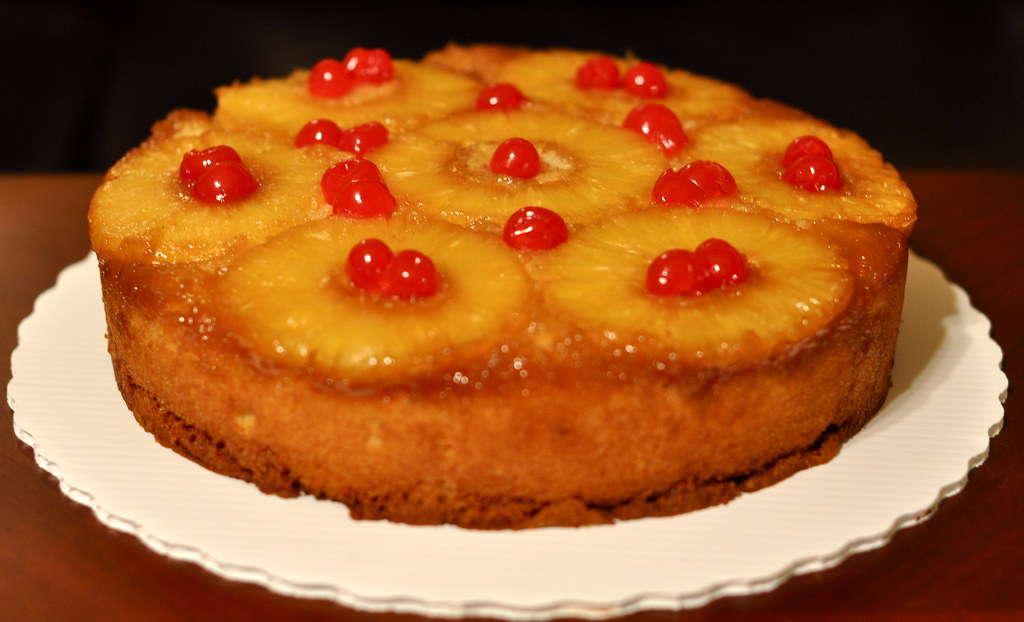 A Dessert That's Delectable For All
In the world of desserts, few creations are as timeless and universally beloved as the Pineapple Upside Down Cake. But what if you're following a gluten-free diet or have other dietary restrictions?
Can you still savor the delightful combination of sweet, caramelized pineapple and moist cake?
The answer is a resounding "yes!"
Let's explore the art of making the Best Gluten-Free Pineapple Upside Down Cake, and dive into how this classic treat can be adapted to fit various dietary needs.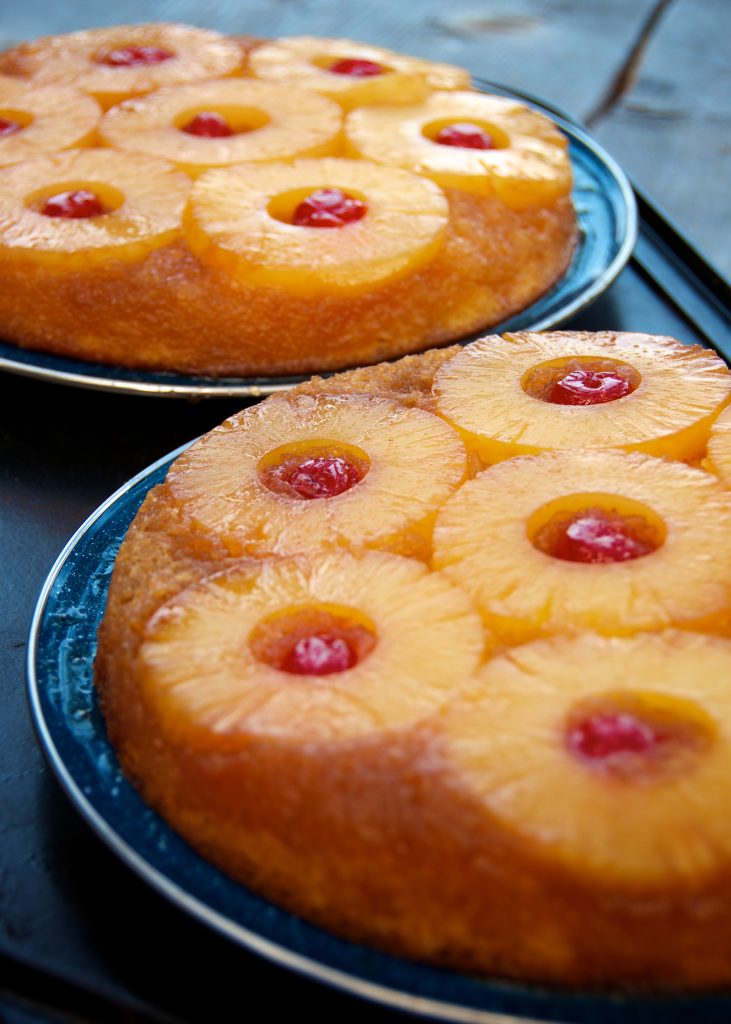 The Timeless Allure of Pineapple Upside Down Cake
Pineapple Upside Down Cake holds a special place in many hearts. Its attraction lies in the magical moment when the cake is inverted, revealing a stunning mosaic of golden pineapple rings and maraschino cherries nestled within a buttery, brown sugar glaze. The moist, vanilla-infused cake carries the fresh pineapple flavor that completes this delightful masterpiece.
The good news is that you can still enjoy this classic, even if you're following a gluten-free diet! There are also numerous health benefits associated with pineapples, so while consuming this Pineapple Upside Down Cake, you're supporting your body with vitamins and minerals such as Vitamin C and Bromelain. While Vitamin C is necessary for growth, development and repair of your body tissue, Bromelain has anti-inflammatory properties, making them a powerful dynamic duo.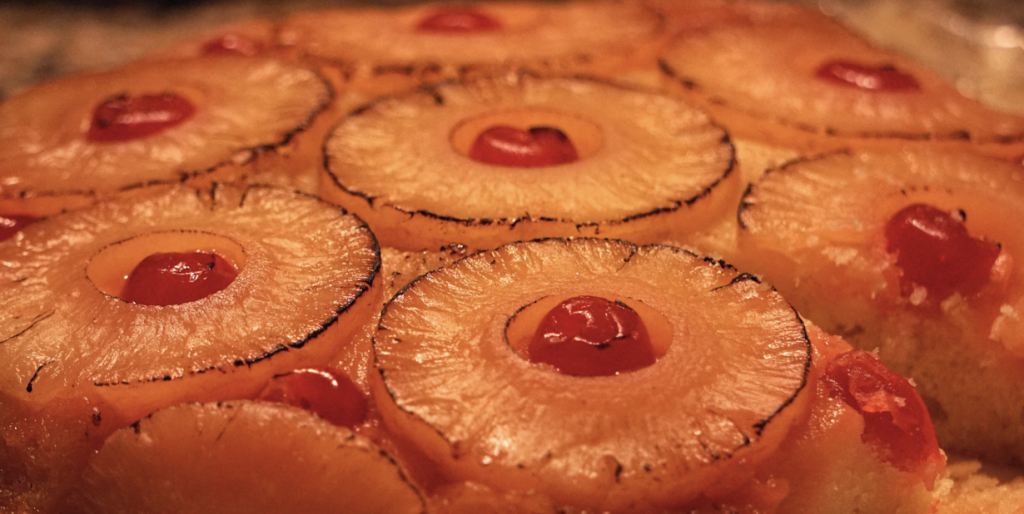 Adapting for Dietary Needs
The Best Gluten-Free Pineapple Upside Down Cake can easily be modified to meet various dietary restrictions. For a dairy-free version, use dairy-free butter and milk. For an egg-free version substitute with your preferred egg replacer. Some of our favorites include applesauce, plain yogurt and mashed bananas.
This recipe is a testament to the versatility and inclusivity of pineapple upside down cake. It shows that no matter your dietary needs, you can still indulge in the timeless allure of this classic dessert.
Want to try more dietary friendly desserts? Check out our Pineapple Fluff Parfait recipe and explore the possibilities of enjoying pineapple while staying true to your dietary preferences! Enjoying this dessert is not only a treat for the taste buds but also a hassle-free experience, making it easy to satisfy your cravings while adhering to dietary restrictions.
Here's a simple and delicious recipe to help you enjoy this beloved dessert without compromising your dietary requirements:
Ingredients:
Topping
1/4 cup unsalted butter, melted
1/2 cup light/dark brown sugar
8–10 pineapple slices
15–20 maraschino cherries
Cake
1 and 1/2 cups cake flour
1 teaspoon baking powder
1/4 teaspoon baking soda
1/2 teaspoon salt
6 Tablespoons unsalted butter, softened
3/4 cup granulated sugar
2 large egg whites, at room temperature
1/3 cup sour cream, at room temperature
1 teaspoon pure vanilla extract
1/4 cup pineapple juice, at room temperature (use leftover from can)
2 Tablespoons milk, at room temperature
Instructions:
Preheat the oven to 350°F (177°C).
Prepare topping first: Pour 1/4 cup melted butter into an ungreased 9×2 inch dish. Sprinkle brown sugar evenly over butter. Blot any excess liquid off the fruit with a clean towel or paper towel. Arrange about 6-7 blotted pineapple slices and all the cherries on top of the brown sugar. Place the pan in the refrigerator for a few minutes.
Make the cake batter: Whisk the cake flour, baking powder, baking soda, and salt together.
Using a handheld or stand mixer, beat the butter on high speed until smooth and creamy for about 1 minute. Add the sugar and beat on high speed until creamed together for about 1 minute.
On high speed, beat in the egg whites until combined, then beat in the sour cream and vanilla extract. Pour the dry ingredients into the wet ingredients. Turn the mixer on low speed and as the mixer runs, slowly pour in the pineapple juice and milk. Beat on low speed just until all of the ingredients are combined. The batter will be slightly thick.
Remove topping from the refrigerator. Pour and spread cake batter evenly over the topping.
Bake for 43-48 minutes, tenting foil on top of the cake halfway through bake time to prevent the top from over-browning before the center has a chance to fully cook. The cake is done when a toothpick inserted into the center of the cake comes out mostly clean.
Remove cake from the oven and cool for just 20 minutes. Invert the slightly cooled cake onto a cake stand or serving plate. Cool the cake completely at room temperature before slicing and serving. Do not refrigerate the cake to speed up the cooling process because it could end up tasting overly dense.
Enjoy!
---
Stay Connected with Chestnut Hill Farms
Unleash the magic of pineapple in your desserts, no matter your dietary restrictions! To receive more fruity updates, sign up for our newsletter.