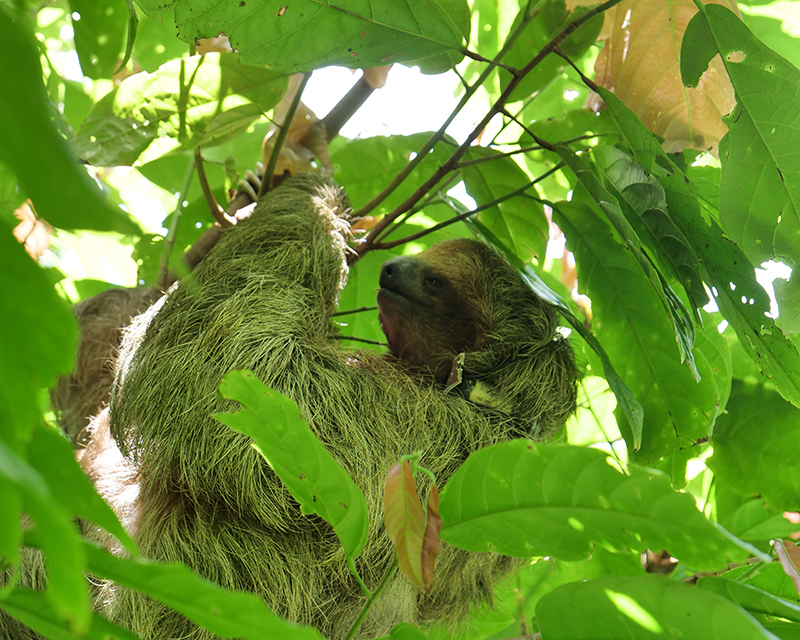 How Retailers Can Share Sustainability with their Shoppers
At Chestnut Hill Farms, we're big fans of going green. As a Sustainably Grown certified farm, all of our decisions – from planting to harvesting to maintaining the lush green rainforest that surrounds our farm – are fueled by sustainability. This April, we're celebrating looking forward and making sustainable choices for Earth Month. Read on to learn why we think sustainability is key to a bright future and how to use these insights to connect with your customers.
Protecting the Environment
Chestnut Hill Farms is surrounded by 275 hectares of natural rainforest. With Costa Rica representing 6 percent of the world's biodiversity – despite being only 0.03 percent of its surface area – it's no surprise that this green jungle is full of a vast variety of animals from sloths to poisonous dart frogs to jaguars. With our proximity to Tortuguero National Forest, we're lucky enough to frequently see these creatures around our farm, and it's always a great reminder as to why protecting this space matters. We've also planted 40 hectares of native fruit trees to make sure the animals always have plenty of food.
Plus, protecting the rainforest doesn't just mean protecting the animals. It also means protecting the plants and trees that help lower our carbon footprint. This way, we ensure that any lasting impression we make on the planet is a positive one.
Giving Back to the Planet
Because we work with the earth every day, we care about maintaining it. Before planting a crop, we take five steps to prevent soil erosion, establishing primary and secondary drainage systems to manage Costa Rica's heavy rainfall. After harvesting the fruits, we take care to re-incorporate the leftover pineapple material into the soil to increase nutrient levels and reduce waste. We also add beneficial bacteria and fungi, which allows us to reduce our use of chemical pesticides. Checking the crops frequently lets us limit the use of chemicals even further, using herbicides only as needed.
Sharing Sustainability with Your Customers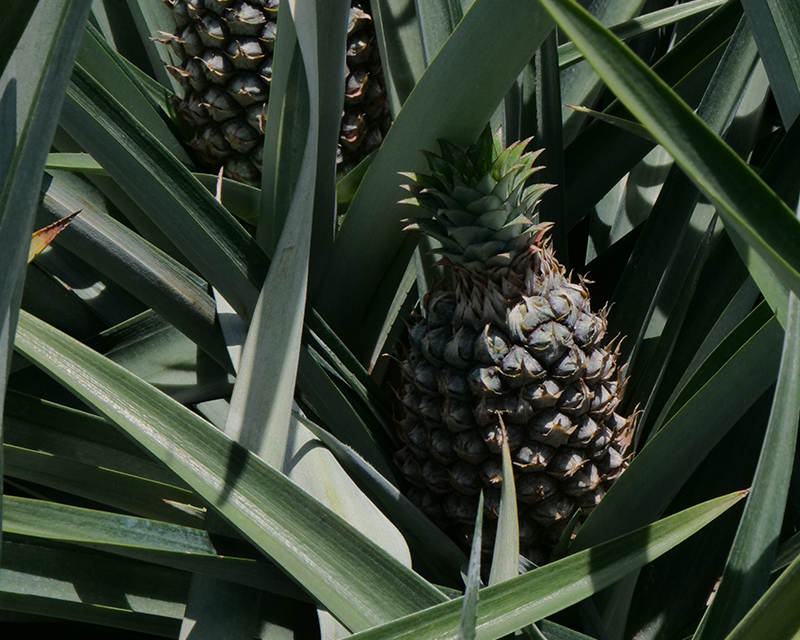 Consumers care about sustainability. In fact, 73% of consumers say they'd be willing to change their consumption habits to reduce their environmental impact. From 2013 to 2018, 50% of growth in the consumer packaged goods sector came from sustainability-marketed products. This prioritization of sustainability is not unique to CPG either – 92% of grocery retailers name sustainability as a key priority.
Despite this, according to a survey from Food Insight, 6 in 10 consumers struggle to know if their food choices are environmentally sustainable; 63% say it would have a greater influence on their choices if understanding sustainable criteria were easier. As a result, clear educational efforts are important to marketing sustainable products in stores. Much like encouraging shoppers to explore unusual produce, ensuring employees are familiar with the long-term value of sustainable farming and knowing what products fit these criteria can help retailers tap into this shift in consumer mindset. Signage that offers products a green seal of approval can help them quickly navigate to items that align with their values.
Shoppers can also be educated on methods of reducing food waste. The entirety of a pineapple can be used: chop up the fruit inside to eat right away, brew the scraps to make tea, or try potting the crown to grow a new plant. For those who want to buy in bulk, introduce them to the idea of pickling or canning pineapple, which preserves the fruit for the future. As food represents the single largest component in landfills, according to the USDA, offering customers the tools they need to reduce waste will help them feel prepared to make a difference.
---
If you'd like to see how Chestnut Hill Farms pineapples can offer additional sustainability to your customers, get in touch with our sales team today.
Already a Chestnut Hill Farms retailer? Contact our team to learn about enhancing your displays, sharing information with your customers, and more.
---