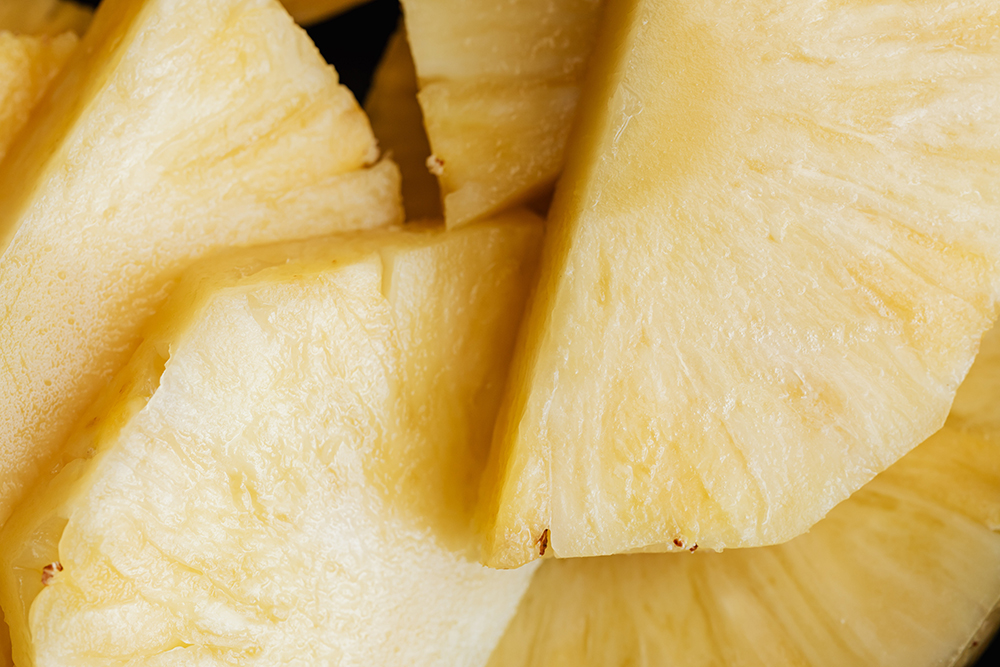 Pineapple Isn't Just Delicious – It's Nutritious Too, and Can Help Keep You On Track to Achieve Your New Year's Resolutions
For so many of us, a new year means new resolutions, and in 2020, 51 percent of those resolutions included eating healthier. Specifically, 23 percent of people wanted to limit their sugar intake, while 19 percent wanted to take up cleaner eating. Regardless of your resolution's specifics, pineapple is a fantastic addition to your healthy eating menu. The fruit's naturally occurring sweetness means it can curb cravings for less nutritious options, while its ample nutrient content offers your body a smorgasbord of vital vitamins and minerals. Read on to learn more about why pineapple should be part of your healthy New Year's resolutions in 2021.
1. Pineapple Is Packed With Vitamin C
Vitamin C is a valuable nutrient that plays a role in keeping our heart healthy, improving our mood, and supporting our immune system. With 78.9mg of vitamin C per cup, pineapple contains more of the vitamin in one serving than other fruits like mango, kiwi and yes – even orange.
2. It's the Only (Natural) Source of Bromelain
Often used to improve digestion, the enzyme bromelain can only be found in pineapple. The compound, which helps keep our bodies functioning the way they're supposed to, has also been shown to have anti-inflammatory properties and may even reduce the risk of heart disease. While you can add bromelain supplements to your diet, we prefer to obtain it from pineapple, where it's served up alongside vitamin C, manganese, and other valuable nutrients.
3. Pineapple's Fiber Content Keeps You Feeling Full Longer
If you're feeling snacky, pineapple is a great choice. Thanks to its fiber content – 2.3 grams per serving, or roughly 10 percent of your daily intake recommendation – pineapple can help keep you feeling full for longer. That means it'll help stave off hunger, or at least give you time to put together a more nutritious meal.
4. It's Naturally Sweet
Sweet and juicy, it's easy to see how pineapple can substitute for a dessert. Although the fruit does contain sugars, these are naturally occurring, and most dieticians agree that fruit sugars are a healthier alternative to those found in cakes and cookies. Even better, the fiber content in pineapple helps slow down the body's digestion of glucose, presenting the insulin spike that we see from candy.
If pineapple on its own just won't cut it, try dipping chunks of the fruit in dark chocolate. The sweetness of pineapple plays well with the chocolate's bitter notes for more complex flavor, and you'll get some extra antioxidants to boot.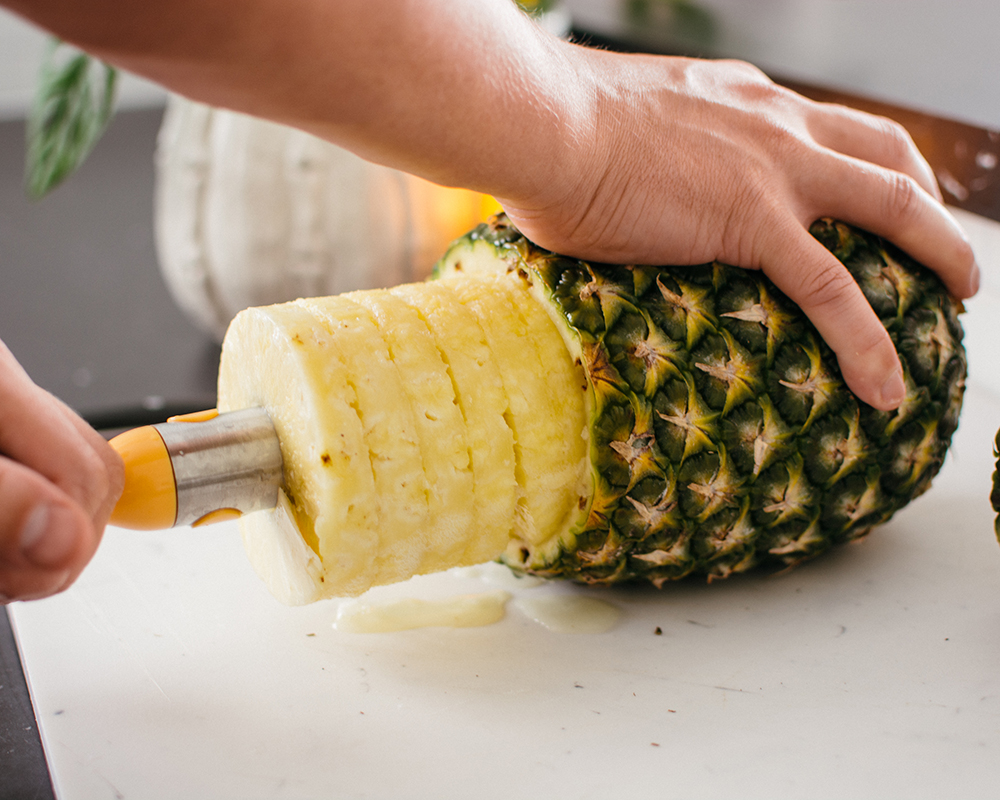 5. It's a Flexible Ingredient
Adding pineapple to your daily diet may seem intimidating at first, but there are endless ways to prepare it. Try blending the fruit up in a smoothie or with yogurt for a delicious dip. Or, add chunks to stir fry for some sweet-and-salty flavor combinations. Pineapple can also be easily chopped up and added to salad: Think fruit salad, spinach salad, and even chicken salad. Whether enjoyed raw, grilled, blended, or sauteed, there is no limit to the ways this fruit can be enjoyed.
6. Pineapple Can Easily Be Stored for Future Eating
From freezing to canning, there's a multitude of ways in which you can store pineapple for future consumption. Store chunks in the freezer for a quick and frosty smoothie addition, or can the fruit for long term storage (you can even can prepped-in-advance options like pineapple salsa). Although the fruit is available year-round, so there's no need to stock up for winter, preparing the fruit in advance can make it easier – and less intimidating – to stay on track with your healthy eating and achieve your New Year's resolutions.
---
For more pineapple recipes and healthy living tips, sign up for our newsletter today.