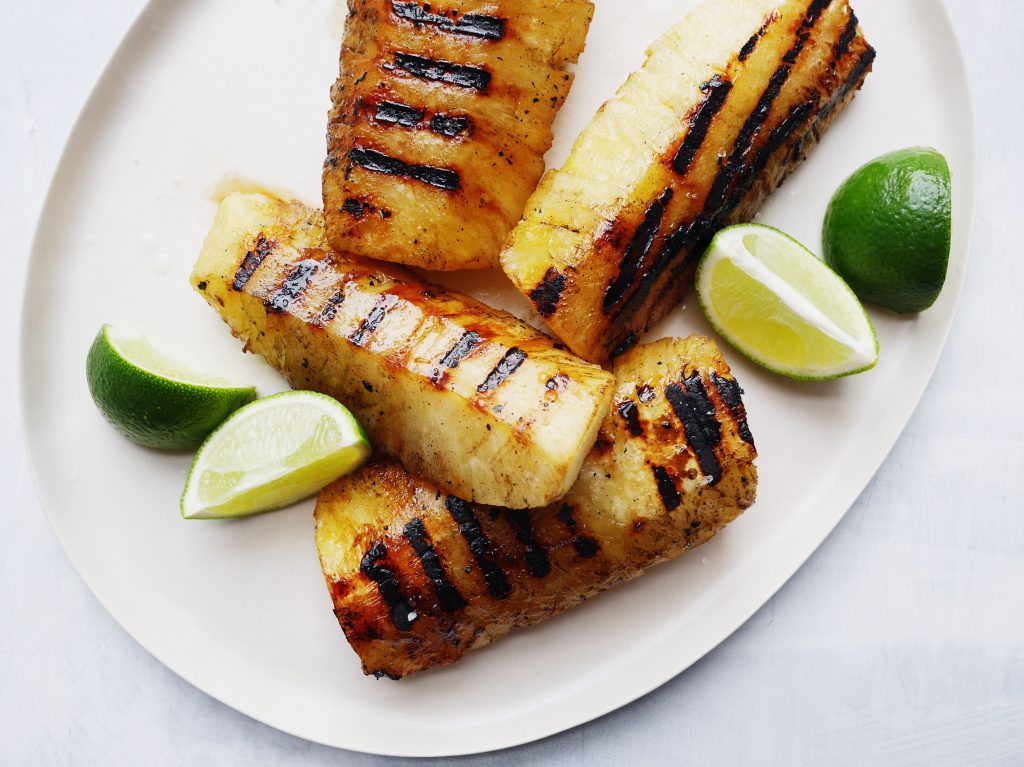 From Grilling to Picnics, Summer is the Perfect Time to Drive Up Pineapple Sales
With summer here, customers are eager to enjoy picnics, eat light and refreshing meals, and, of course, grill. With plenty of holidays, including the Fourth of July, Memorial Day, and Father's Day, summer is a peak season for produce. Although Costa Rican pineapples are available year-round, their tropical flavor makes them a natural fit for the summer. Read on to discover some of our top tips on encouraging your customers to buy pineapple this summer.
Turn Up the Heat on Grilling Season
Grilling is a classic American pastime and is even more popular in the warm summer months. A 2017 study found that about 70% of American adults own a grill or smoker, making for a wide audience of potential customers. National Barbecue Month in May starts the grilling season, which carries through to Labor Day in September. With 87% of Americans planning to grill on the Fourth of July, Independence Day is the top grilling holiday, followed closely by Memorial Day and Labor Day.
Though meats like burgers and steaks are the most popular foods for grilling, fruits and vegetables are also perfect for throwing on the flame. Grilled pineapple is ideal as a side dish, as a topping for a burger or sandwich, or with some ice cream for an easy, summery dessert. To encourage grillers to go out of their comfort zone, try cross merchandising meats with their ideal produce pairings. Or, place pineapples alongside grilling gear for a very summery display.
Provide Grab n' Go Options
With 45% of Americans planning to take a beach vacation and 46% saying they'd enjoy camping or some other outdoorsy trip, offering grab-n-go options will help draw in customers looking for something easy and portable. Capitalize on what Alex Berkley, sales manager at Frieda's, describes as a "popability" trend with easy-to-grab, pre-cut fruits that are the perfect healthy snack while enjoying the sun. Or, cross merchandise with skewers, chopped pineapple, and other ingredients like cheese or ham to encourage shoppers to make pineapple kabobs. These strategies are also a great way to tap into the many "picnic holidays" that fall in summer.
Put Education First to Promote Pineapple Sales
Though tropical fruits' association with sand and sun means they perform well in the summer months, customers may still be less familiar with exotic produce than other offerings. As always, providing tips about selecting the perfect pineapple or how to cut it at home can help encourage customers to try something new. Having educated employees nearby to answer questions is also key to breaking down information barriers.
Likewise, try offering valuable information about pineapple's health benefits. With its high vitamin C and bromelain content, the fruit's nutritional value will appeal to those looking to eat healthily this summer. Offering recipe cards for pineapple smoothies, pineapple salsa, or other meals featuring the fresh fruit makes wholesome options more accessible.
---
If you'd like to see how Chestnut Hill Farms pineapples can brighten up your retail displays for summer, get in touch with our sales team today.
Already a Chestnut Hill Farms retailer? Contact our team to learn about enhancing your displays, in-store demos, and more.
---