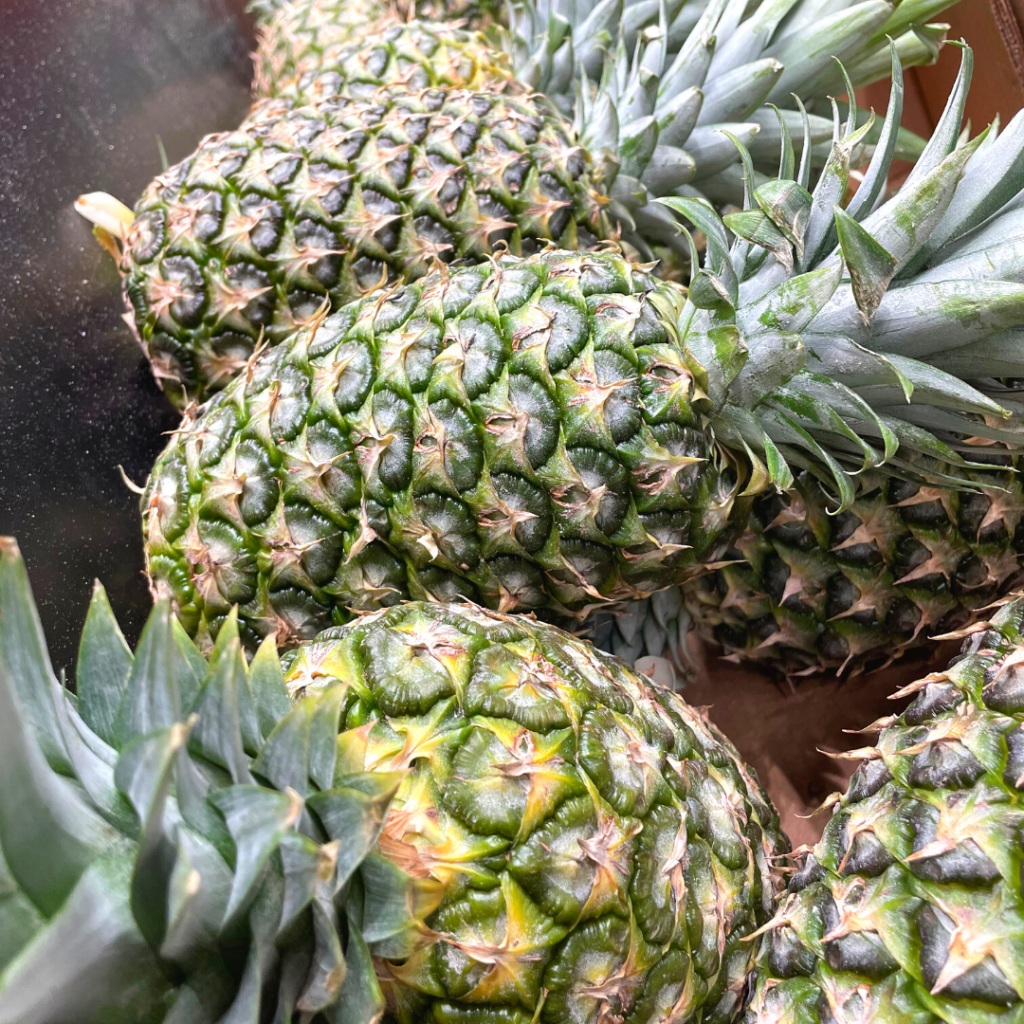 Marketing Pineapples by Creating Need for Springtime Meals
Whatever Punxatawney Phil might say, spring is right around the corner. As the calendar starts to turn, there is no better time to start marketing pineapples as a fantastic fruit to consume all year round! Grilling outside, picnicking, and enjoying holidays are all great opportunities for people whose first thought might not be citrus to add pineapples to their menu.
There are many avenues on how to promote pineapple sales between the months of March and June. Some campaigns might involve adding or substituting pineapple into an already favorite dish, while others might push the envelope as families look to find new traditions in 2022. Keep in mind a similarity with all of these marketing tips and tricks to share a common theme of making experiences that can only be enjoyed to their fullest by including pineapple.
Emphasizing Pineapples for Holidays
Family and friends come together to celebrate a variety of religious, national, and pleasure holidays during the spring. Pineapple, with its balance of sweetness and tartness, can make a great addition to many classic holiday dishes.
The first spring holiday on many calendars is Easter. Like turkey on Thanksgiving, the staple dish for this holiday is ham. Ask Hawaiians and pizza lovers worldwide—there's nothing like the pairing of pineapple and ham. Set up a sampling station of this pairing and encourage shoppers to try a bite of both. Additionally, create an endcap display near the spiral hams that feature pineapples. Encourage shoppers that no ham is complete without the perfect pineapple.
For Cinco de Mayo, pineapples pair well with salsa and guacamole or even as the main feature of a delicious margarita. A bright section with yellows and colors of the Mexican flag featuring taco classics, guacamole ingredients, and margarita essentials will get the fiesta started in aisle five.
The spring finale (or summer premiere, depending on how you look at it) is Memorial Day. For many, this is the kick-off for a summer filled with barbecues and grilling out. Encourage grillers to go out of their comfort zone by cross-merchandising meats with a pineapple pairing. Chicken skewers are a great option for timid shoppers to combine with pineapple for tasty tropical kabobs.
Pining for Summer
People are always eager for the summer. They can spend time at the beach and soak up the tropical vibes of the season. Tempt people to bring the summer island vibes to March and April by putting pineapples front and center in your store. Associated with the warm weather of the tropics, northerners schlepping around through wet snow might pick up a pineapple in order to visit their happy place in between shovel sessions.
When people think of summer, smoothies and frozen drinks aren't far behind. Setting up cards of different smoothie combinations featuring pineapple will encourage people to add a zest to their drink. Include blenders, pineapple corers, and other kitchen gadgets in your display to create a one-stop shopping experience.
Marketing Pinaepples with Education
People are, by nature, curious. We're also pretty skeptical, so education is key. Many customers may still be less familiar with exotic produce than other offerings such as apples and berries. Providing tips about selecting the perfect pineapple or how to cut it at home can help encourage customers to try something new. Having educated employees nearby to answer questions is an easy way to break down information barriers and make sure you don't lose a sale.
Likewise, try offering valuable information about pineapple's health benefits. With its high vitamin C and bromelain content, the fruit's nutritional value will appeal to those who might be a bit behind by spring on their New Year's resolutions.
If you'd like to see how Chestnut Hill Farms pineapples can brighten up your retail displays for summer, get in touch with our sales team today.
Already a Chestnut Hill Farms retailer? Contact our team to learn about enhancing your displays, in-store demos, and more.
---
To get Chestnut Hill Farms news and updates delivered to your inbox, sign up for our newsletter.