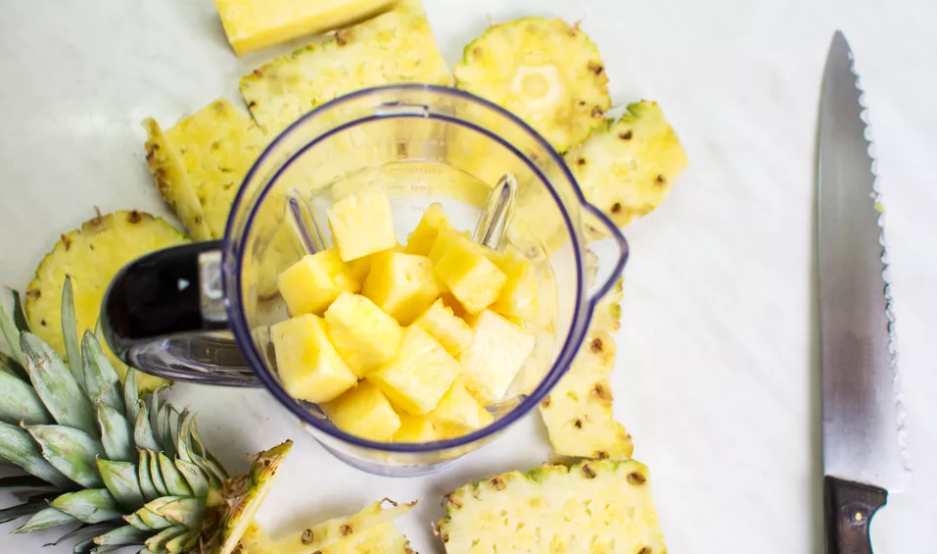 Dating back to ancient healing practices and Native American medicine, pineapples have long been regarded as a pain-relieving, energy-boosting, anti-inflammatory power fruit. Packed with vitamin C, manganese, and the protein bromelain, they help fight disease and improve digestion. Want to bundle all of these health and wellness properties into one quick sip? Try one of these three healthy superfood pineapple smoothie recipes to start your day off right or recharge after a long workout!
Protein Spinach and Pineapple Smoothie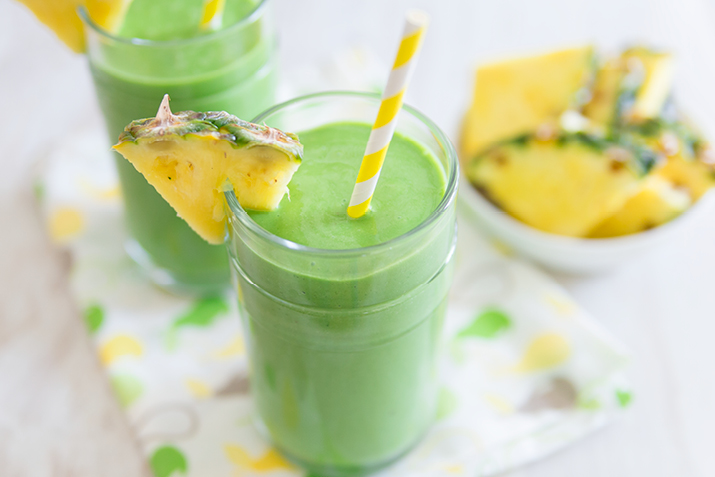 Recipe sourced from Petit Foodie
This spinach and pineapple smoothie is the perfect thing to start your day! It doubles down on the health benefits of the protein-packed pineapple and iron-rich spinach, helping promote immunity and prevent macular degeneration, high blood pressure, and heart disease. Not only that, the almond milk makes it light, sweet, and creamy! It'll fill you up and taste delicious.
Ingredients
½ cup Chestnut Hill Farms pineapple, frozen
1 cup fresh spinach
½ banana, frozen
1 tablespoon chia seeds
½ cup almond milk, unsweetened
1 scoop protein powder, optional
Instructions
Place all ingredients into your blender or Nutribullet
Pulse until smooth
Enjoy!
Pineapple, Kale and Chia Seed Smoothie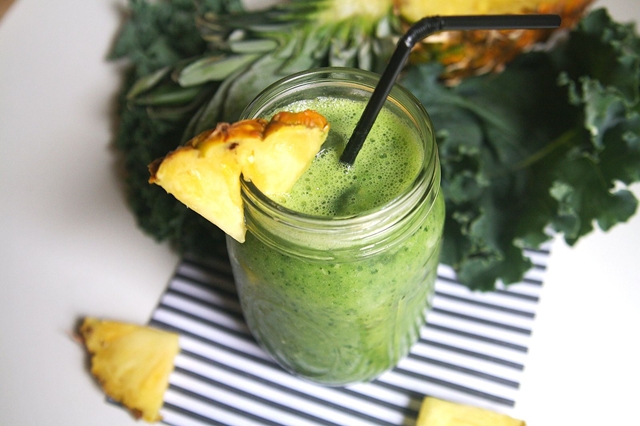 Recipe sourced from Yay! For Food
This pineapple smoothie combines all of the ultimate superfoods: pineapples, apples, kale, and chia seeds, all which boast plentiful antioxidants, vitamins, minerals, and fiber. Together, they can improve bone health, fight signs of aging, and give you long-lasting energy. Just one glass will keep you going all day!
Ingredients
1½ cups frozen Chestnut Hill Farms pineapple chunks
1½ cups coconut milk, unsweetened
2 tbsp chia seeds
2 cups (packed) kale, stems removed and chopped
1 sweet apple, chopped
½ cup ice cubes
Instructions
In a small cup (or bowl), whisk together the chia seeds and coconut milk. Refrigerate for 8 minutes allowing the chia seeds to gel up
Give the chia seed and milk mixture a stir before placing in a high-powered blender with the rest of the ingredients
Blend until smooth. Taste and adjust according to preferences such as adding more milk to thin out the smoothie or more pineapple for additional sweetness
Enjoy!
Pineapple, Ginger and Tumeric Anti-Inflammatory Smoothie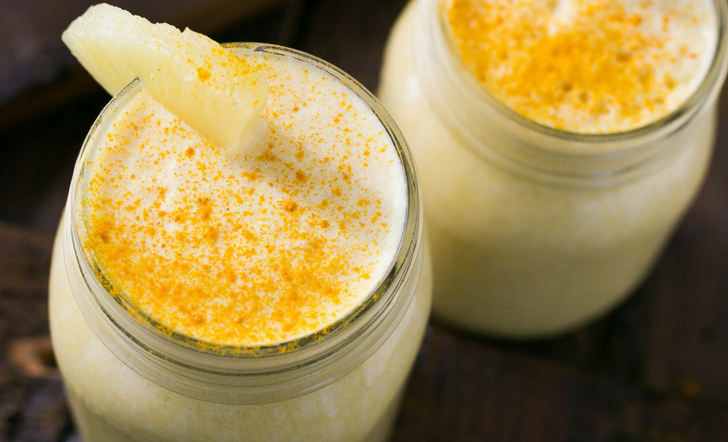 Recipe sourced from Just J. Faye
Often overlooked, ginger and turmeric are powerful spices and supplements that lower risk for heart disease, reduce muscle pain and soreness, and fight disease, including cancer and heart disease. Combined with the health benefits of pineapple, this smoothie will help make you unstoppable!
Ingredients
1 cup frozen Chestnut Hill Farms pineapple chunks
1 cup unsweetened almond milk
1 tablespoon chia seeds
½ teaspoon fresh grated ginger
½ teaspoon turmeric
1 scoop protein powder*
½ frozen banana
Instructions
Add all the ingredients to a blender
Blend until smooth
Enjoy!
If you want more recipes and tips, sign up for our newsletter!