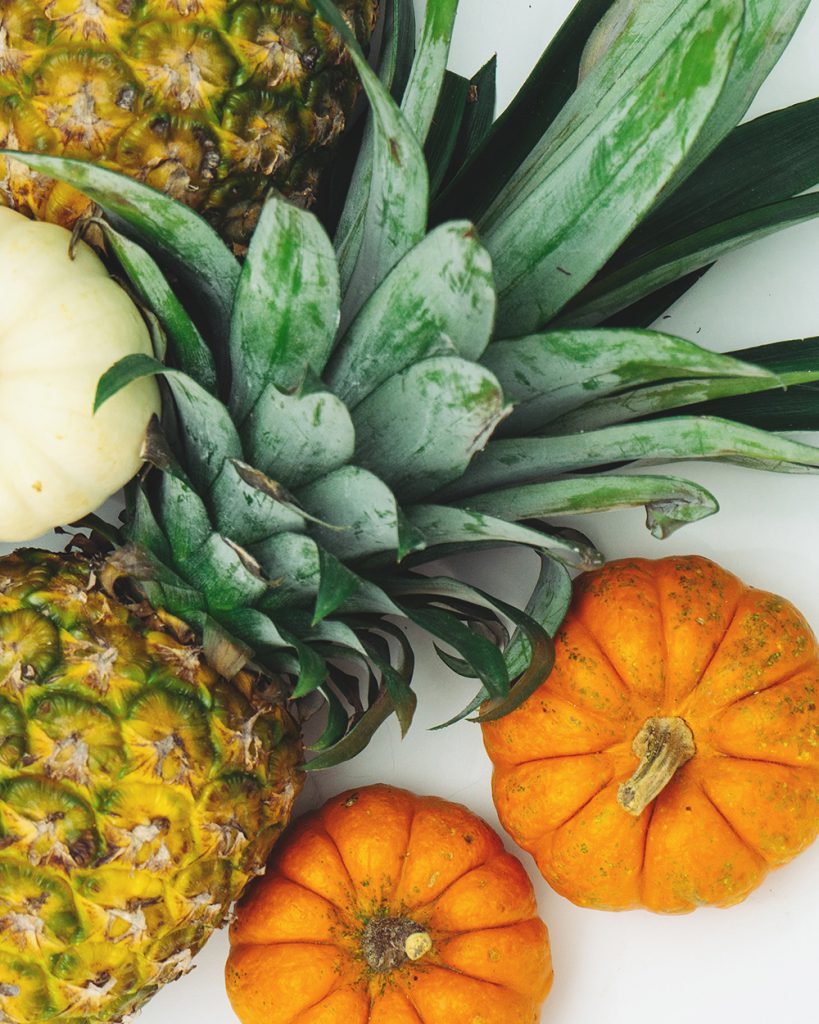 Cut Down on Added Sugars With These Guilt-Free Recipes
Halloween is right around the corner! And it's no secret that this candy-loaded holiday often results in packing too much sugar. However, it's still possible to indulge this Halloween with better-for-you foods that are fun and tasty. Want to get your kids excited about eating healthier this Halloween? Read on for delicious Halloween homemade goodies using our favorite culinary sweetener trick: natural sugars in pineapple.
Pineapple-Orange Fruit Parfaits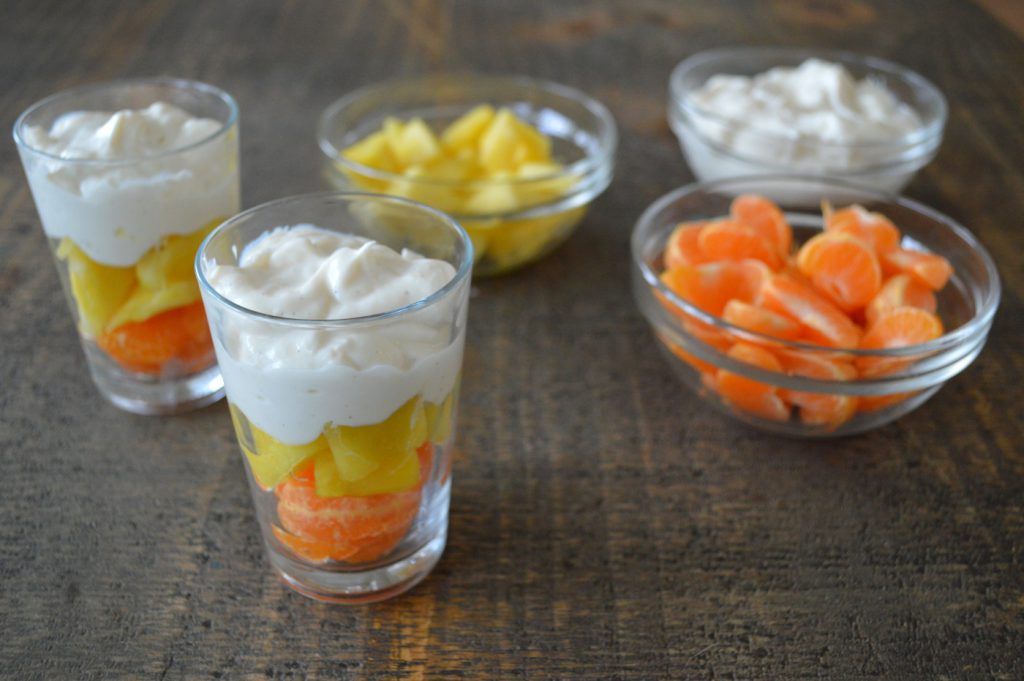 Love candy corn? Channel your appetite for this Halloween staple with an orange and yellow fruit-based alternative.
Chop up your pineapple into chunks.
Peel a mandarin orange or two.
Layer your pineapple, mandarin oranges and 1/3 cup of nonfat vanilla Greek yogurt in a clear plastic cup.
Store parfaits in the refrigerator until they're ready to be served. Garnish with candy corn for a special Halloween touch.
Note: You can use fruit canned in fruit juice or water instead of fresh fruit.
Not a fan of mandarin oranges? Swap out for your favorite orange fruit like cantaloupe or apricots. You could also use whipped cream instead of Greek yogurt if that's more fitting for your taste buds.
Pumpkin Fruit Skewers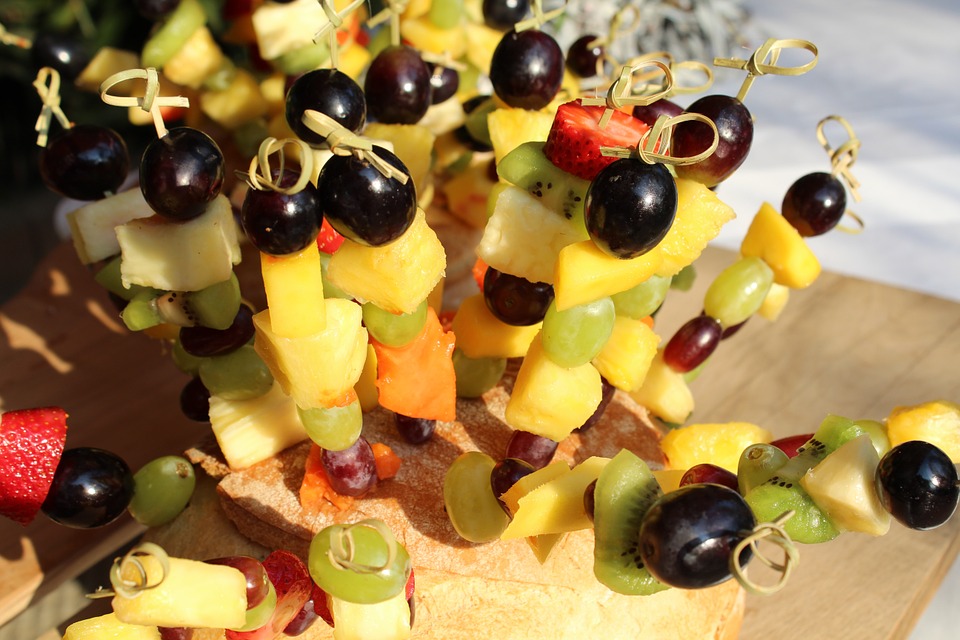 Fruit skewers or kabobs are such an easy, fun and versatile way to serve fruit.
Cut fruit into bite-size pieces. We recommend using strawberries, cantaloupe, pineapple, kiwis, red grapes and blackberries for a rainbow feel.
Assemble the fruit onto the skewers by carefully piercing the fruit cubes through the sharp side.
Now, for the fun part, insert your fruit skewers into your pumpkin. Use the sharp end of the skewer to puncture a hole on the pumpkin head. Then use a chopstick to drill the hole down. (We recommend not doing this with your skewer because it will most likely break). Then, position your fruit skewer in the hole. Follow the same step for the remaining skewers. And there you have it! Delicious pineapple Halloween treats served on a pumpkin!
Note: If you want to prep your cut fruit ahead of time, soak it in cold lemon water for 5 to 10 minutes. Mix 1 tablespoon of lemon juice for every cup of water. You can even use other citrus juices like pineapple juices instead. Then, cover your fruit with plastic wrap and refrigerate it to prevent it from browning.
Pineapple Gummies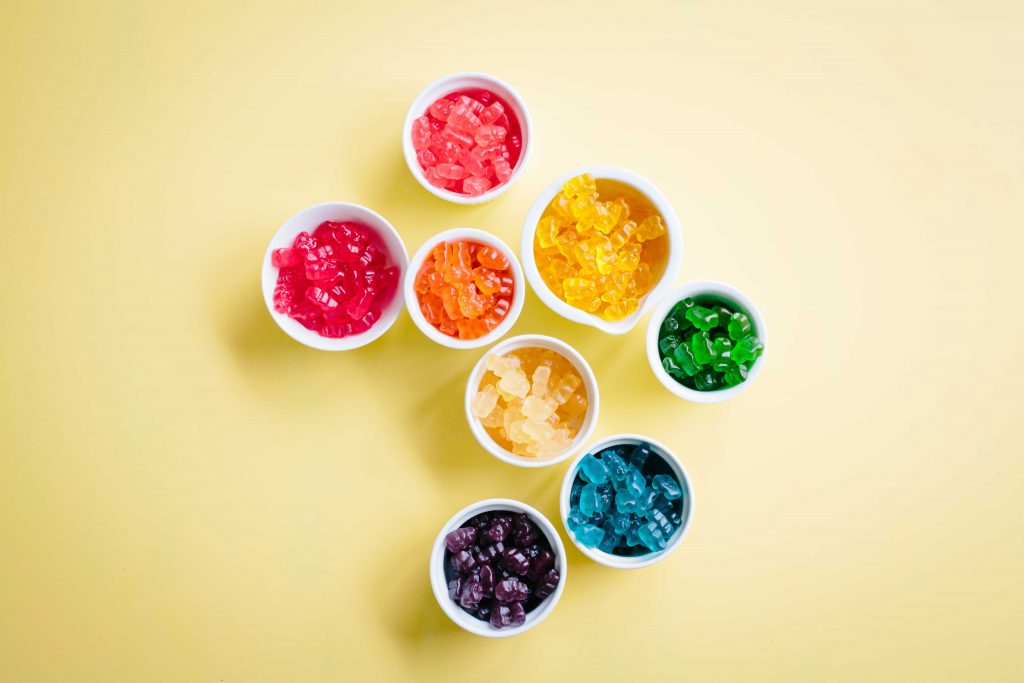 Store-bought gummies are full of sugar, artificial dyes and fructose corn syrup. But you don't have to completely give up these tasty chewable treats. We can get creative and make homemade gummies full of vitamins, minerals and other essential nutrients.
Blend 1 ½ cups of chopped pineapple with a third cup of water.
Place the blended pineapple into a pot and sprinkle some gelatin or agar powder if you're looking for a vegan option.
Bring your mixture to a simmer on medium heat and then turn off the heat.
Stir in honey, vanilla extract or any other ingredients you like.
Spoon your mixture into molds. You can purchase fun Halloween molds from Amazon for these pineapple Halloween treats.
Place your molds in the refrigerator for at least 2 to 3 hours.
Remove your molds. They should pop right out! We recommend you store them in an airtight container in the refrigerator.
Pineapple Coconut Chia Pudding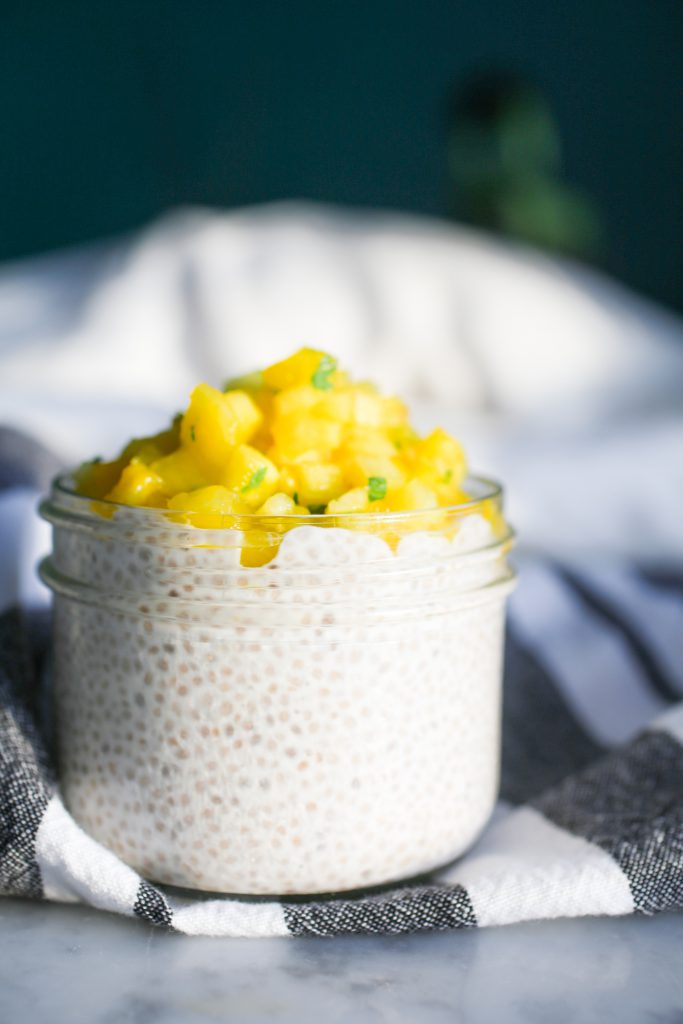 One of our favorite pineapple Halloween treats requires just a few simple ingredients: pineapple, chia seeds, coconut, coconut milk and some good ol' maple syrup.
Whisk ⅓ cup of chia seeds, 1 ½ cup of unsweetened coconut milk (carton not canned) and a couple tablespoons of maple syrup in a bowl. Cover and refrigerate your mixture for around 4 hours.
Once the pudding has cooled, add around 2 cups of chopped pineapple to a blender to make a puree.
Divide your pudding mixture into 3 clear glasses or mason jars and top with the pineapple puree.
Add some whipped cream and toasted coconut flakes. You can make your own delicious whipped cream by whipping a can of coconut cream (using a hand or stand mixture) for 2 minutes until it's light and fluffy.
Decorate your coconut chia pudding with Halloween pumpkin cream sprinkles for a festive finish.
---
Interested in more delicious pineapple recipes delivered straight to your inbox? Sign up for our newsletter in seconds today. And of course, don't forget to try Chestnut Hill's sweet and flavorful pineapples available at dozens of locations.