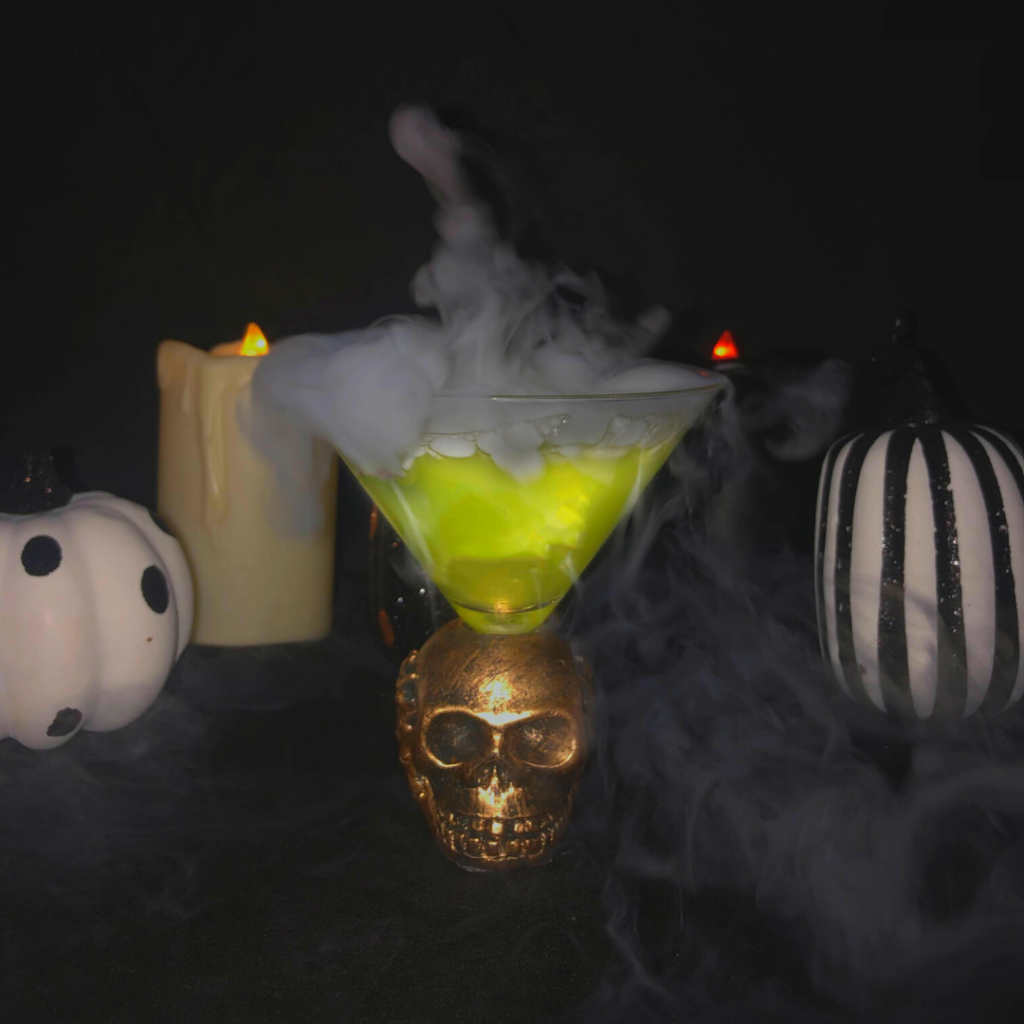 Spooky Cocktails to Spice Up All Hallow's Eve
Whether you plan on attending an epic Halloween party or enjoying a relaxing night with friends, we've got your bartending duties covered with these spooky cocktails that will leave them wanting more. 
These spooky delights come with a tropical twist of tangy pineapple for the perfect flavor and fruity base. We're confident you'll find something that suits the taste of your mortal palette…muahahaha.
Dracula's Spooky Cocktails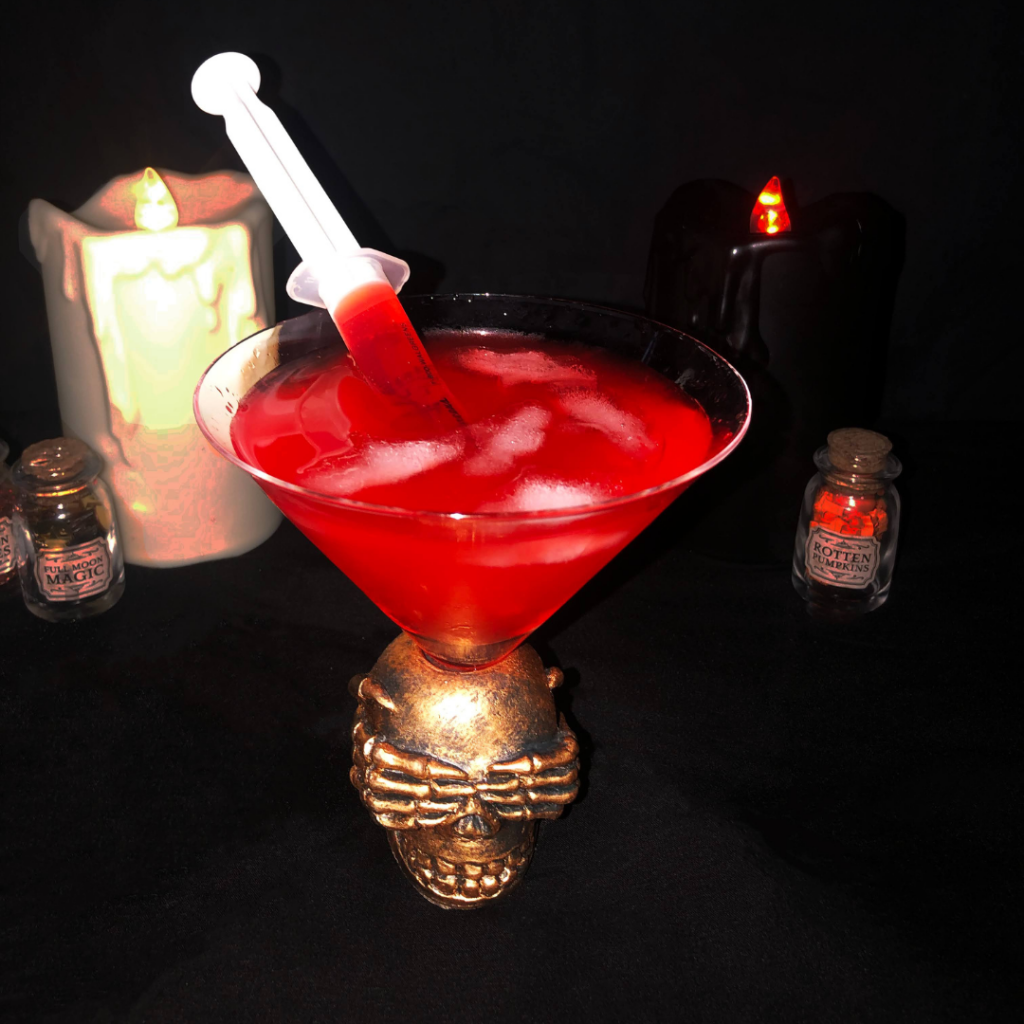 "I'm thirsty…thirsty for blood!" No need for any Dracula victims this Halloween, we've got the perfect spooky cocktail to satiate the lust of any vampire.
Ingredients
2 oz Chestnut Hill Farms Perfect Pineapple Juice, Freshly Squeezed
¾ oz Tropical Red Punch Juice
1 ½ oz Coconut Rum
Bat Ice Cube Mold
Jello Shot Syringe
Instructions
Freeze water in your Bat Ice Cube Mold. (This can easily be found in the baking section of your local store or online.)
Drop frozen ice cubes into a martini glass. Add Tropical Red Punch, the freshly made Pineapple Juice, and Rum. 
Top with a jello shot syringe filled with more of Dracula's Blood (a.k.a. Tropical Red Punch) and a set of glow-in-the-dark Vampire Teeth to go the extra mile.
The Kraken
From the depths of the sea comes this show-stopping mixed drink!
Ingredients
2 oz Chestnut Hill Farms Perfect Pineapple Juice, Freshly Squeezed
¾ oz Coconut Cream
1 ½ oz Rum
¾ oz Blue Curaçao
Ice
Gummy Worms
Instructions:
Add Coconut Cream and Ice into a blender. Then, add the Rum, Blue Curaçao, and Freshly Made Perfect Pineapple Juice.
Blend until you achieve a smooth consistency with no lumps that go bump in the night.
Pour into a martini glass. Garnish the edges of the glass with gummy worms to look like tentacles emerging from the ocean's inky depths.
Creation of Frankenstein Spooky Cocktail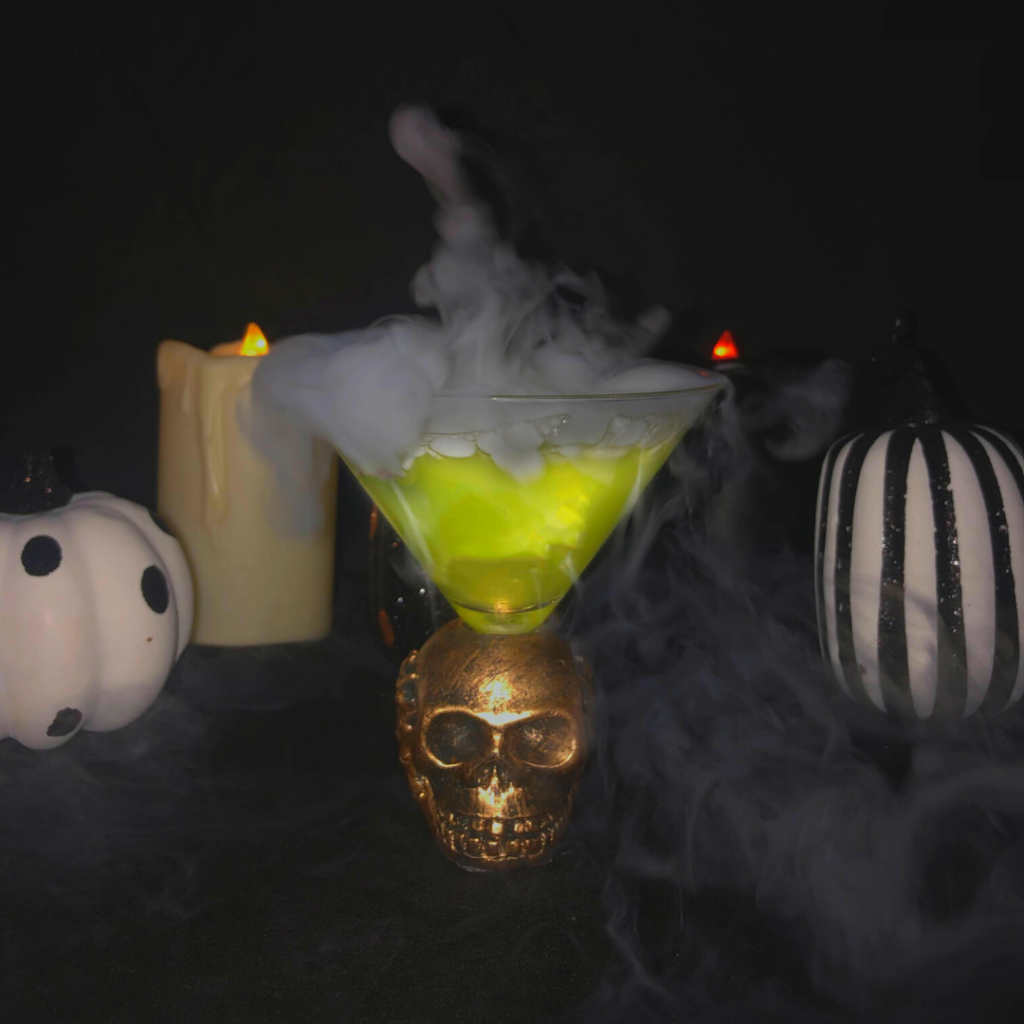 Dr. Frankenstein has cooked up another concoction in his evil laboratory!
Ingredients
2 oz Chestnut Hill Farms Perfect Pineapple Juice, Freshly Squeezed
Green Fruit Punch (we used Strawberry Kiwi Punch but any fruit flavor will work)
1 ½ oz Vodka of your choice
Dry Ice (For Effect)
Instructions
NOTE: Do NOT consume Dry Ice. This should only be used for an enhanced effect. Make one glass to use as decoration. Do not add Dry Ice to any glasses you plan on drinking from.
Add a small quarter-sized amount of Dry Ice to your martini glass. Be careful not to touch the Dry Ice with your hands as it can harm your skin.
Pour ¾ oz of Green Fruit Punch into the glass followed by 2 oz of Freshly Made Perfect Pineapple Juice and 1 ½ oz of Smirnoff Vodka. 
Stay Spooky!
And there you have it, our favorite spooky cocktails just in time for your monster mash! Check out our other tips on how to make the freshest and most delicious pineapple juice with Chestnut Hill Farms Perfect Pineapples.
---
To get Chestnut Hill Farms news and updates delivered to your inbox, sign up for our newsletter.