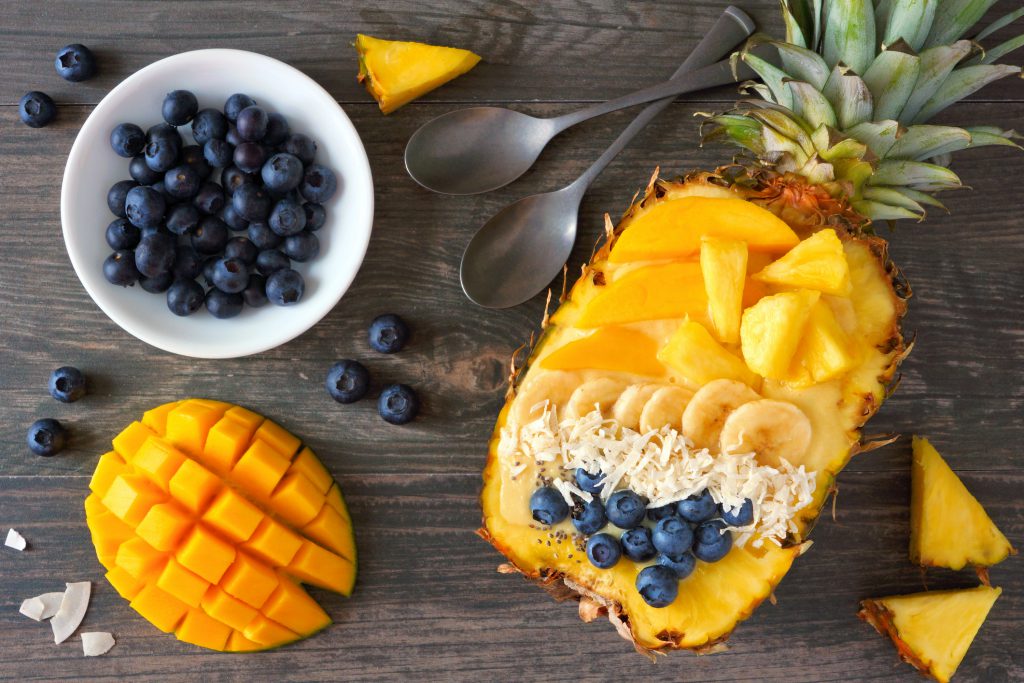 5 Ingredient Smoothie Bowl
As warmer weather approaches, we're looking for some delicious drinks to cool us off. We think this Pineapple Mango Smoothie Bowl will do just the trick!
This smoothie bowl is packed full of flavor and nutrients! Guaranteed to be a hit as an after-school snack, or as a great breakfast for those picky eaters. This recipe will work fine with any type of milk that you choose.
Ingredients:
1 cup of chopped Chestnut Hill Farms Perfect Pineapple
¾ cup chopped mango
¾ cup of almond milk (or milk of your choice)
⅓ cup of crushed ice
1 tsp of honey
Directions:
Combine pineapple, mango, almond milk, ice and honey in a blender.
Blend until the fruits are well mixed and the texture is smooth and creamy.
Pour your smoothie into a bowl.
Top with your choice of granola, blueberries, pineapple slices, and coconut.
Enjoy!
If you try making these at home, be sure to snap a photo and tag us @chestnuthillfarms!
---
Want more pineapple recipes sent straight to your inbox? Sign up for our newsletter today.