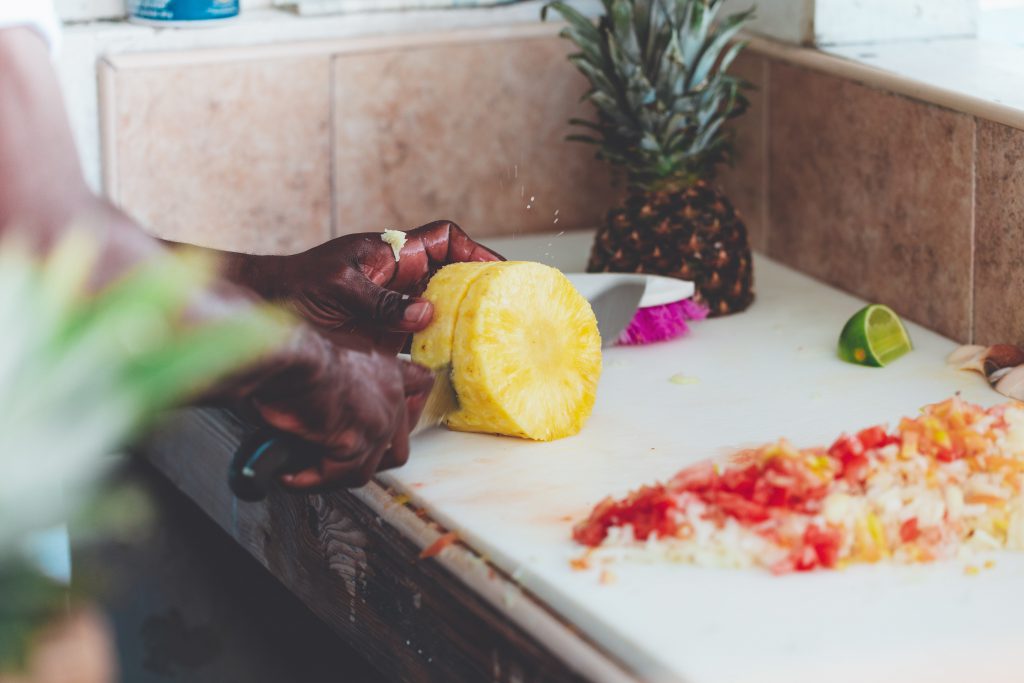 For National Fruits and Vegetables Month, Celebrate This Delicious Combo for a Healthy, Well-Balanced Diet
September is National Fruits and Vegetables month, and it's the perfect chance to celebrate this irresistible duo. Naturally sweet and full of flavor, pineapple is the perfect addition to veggies for a delicious and tropical combo that's packed full of nutrition and antioxidants. Plus, the fruit gives any meal a unique twist that everyone will love. Read on for five delicious ways to pair pineapple and veggies for your next meal.
1. Toss Them Together for a Fresh Salad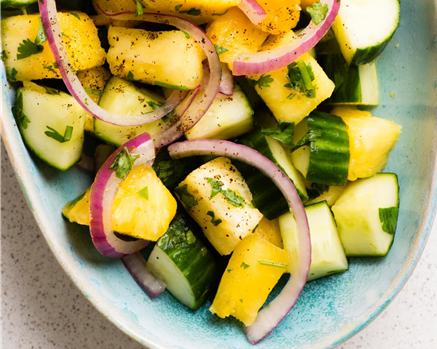 We know eating salads is a great way to stay healthy, but why not sweeten things up with some pineapple? Cucumber and pineapple together make for a timeless, refreshing combo that'll let you enjoy the taste of summer all year long. For extra color, add carrots, tomatoes, carrots, and onions – plus a generous sprinkling of herbs, salt, and pepper – and you've got a crunchy, delicious, and easy salad to enjoy. Looking to pack a pineapple-veggie salad for lunch? Save yourself time in the morning by chopping up your pineapple (use a corer to make it even easier!) and veggies in advance. To keep everything fresh, add a bit of acid, like lemon juice or your favorite vinaigrette.
Not only does this salad pack in nutrients and minerals, but it's also full of fiber. That secret ingredient is why pineapple, along with vegetables like cucumber and carrots, will keep you full for longer, helping with hunger management and weight loss.
2. Top Your Pizza
While pineapple on pizza will forever be a heated debate, we here at Chestnut Hill Farms are big fans. Even better, the sweet and salty combo makes for the perfect base: If you're looking to get in your daily serving of veggies but aren't excited about a side salad, try piling your pizza high with vegetables like cauliflower, bell peppers, zucchini, and so much more. Store-bought cheese pizza? Top it with these fruit and veg combos to dress it up and pack in the nutrition.
3. Add Pineapple & Veggies to a Noodle Stir Fry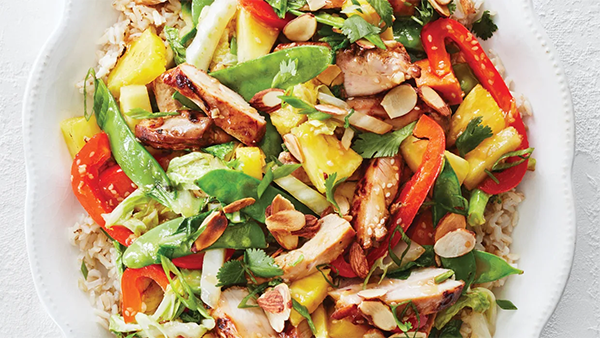 It's hard not to love noodles: They're tasty, easy to cook, and perfect to eat all year round. For a fun and colorful meal, add pineapple and a rainbow of veggies to your stir fry noodles. With all the ingredients tossed together, flavors mingle for a layered, delicious dish. Even better, sautéing the pineapple allows it to cararmelize slightly, bringing its sweetness to the forefront. Trust us – this meal is sure to make your mouth water! To keep things exciting, swap out various vegetables or your starch – brown rice or cauliflower rice are great options for nutritional value.
4. Roast Them Together
Roasting pineapple and veggies in the oven is a quick and easy way to bring their flavors together. Simple to prep (make extra and store it in the fridge!), sheet-roasted produce is the perfect side dish and can even be enjoyed as a quick snack when you're in a rush. Toss the fruit and veggies with a protein like chicken sausage, shrimp, or tofu to make it a complete meal.
Because roasting vegetables already brings out their natural sweetness, this flavor is enhanced even further with pineapple. We love mixing Brussel sprouts, sweet potatoes, carrots, and broccoli, but there's plenty of flexibility to figure out your favorite combo.
5. Sip On Freshly Juiced Pineapple & Vegetables
Want a good pick-me-up for the morning? Look no further than fresh juice. This growing trend is an easy way to get some extra vitamins and minerals in your daily diet, and is a great on-the-go option for busy schedules. Adding pineapple juice to your blend will brighten up any vegetable combo and offer an extra boost of vitamin C. For an antioxidant-full option, try combining pineapple, beets, carrots, ginger, and celery. Or, combine pineapple, mango, spinach, and limes for a tropical juice.
Of course, keep in mind that juicing removes much of the fiber from the ingredients. Be sure to eat servings of whole fruits and vegetables throughout the day as well to get the full nutritional benefit.
---
Want more ideas for enjoying pineapple delivered straight to your inbox? Sign up for our newsletter today!