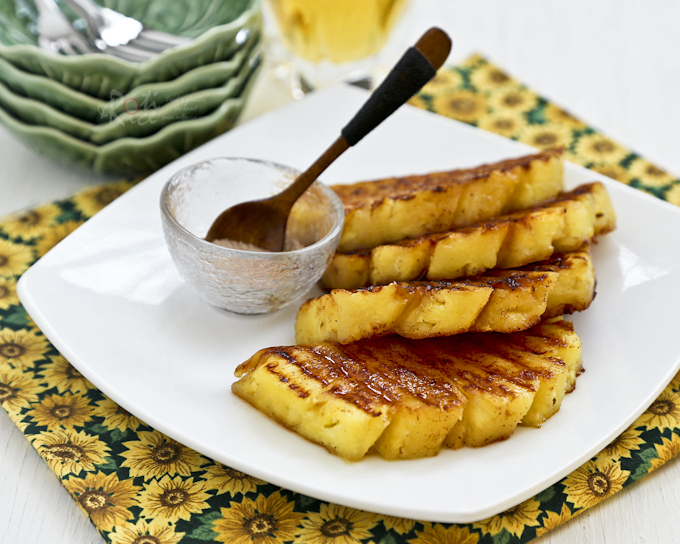 Enjoy the ultimate gift this holiday season- the gift of good health! Our Cinnamon Roasted Pineapple recipe is about to rock your world. These sweet, juicy bites taste like a treat and deliver a rainbow of benefits to keep you healthy through the holidays. It's all about combining the vitamins and nutrients of our Chestnut Hill Farms perfect pineapples with the superfood elements of cinnamon. As we usher in the winter season, this cinnamon roasted pineapple recipe will keep you in the holiday spirit.
Health Benefits of Cinnamon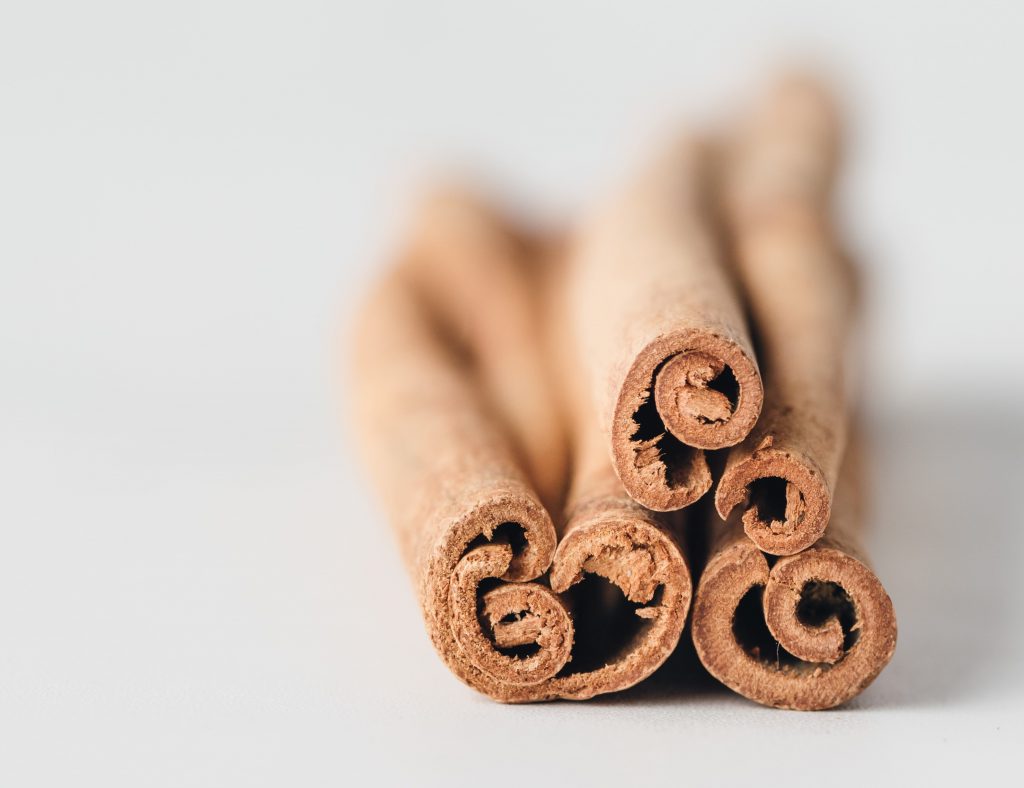 More than our favorite fall flavor, cinnamon is a spice with powerful medicinal properties and health benefits, dating back to Ancient Egypt. It comes in two forms: Cassia, the more common variety found in supermarkets, and Ceylon, the more "authentic" variety found in health food stores. Combined with the enzymes and nutrients in Chestnut Hill Farms pineapples, this cinnamon-packed recipe fights inflammation and infection and improves metabolism and energy levels.
Cinnamon is Packed with Antioxidants
Antioxidants are substances that prevent cellular damage from free radicals, molecules of digested food that play a role in various diseases. Often, antioxidants help fight inflammation, too. And among 26 spices, including garlic and oregano, cinnamon actually has the highest antioxidant activity! Just a sprinkle of cinnamon can support your health.
Cinnamon Helps the Cardiovascular System
In multiple studies, about half a teaspoon of cinnamon a day has been shown to help people with Type 2 Diabetes. Likewise, it may also help decrease levels of bad cholesterol, increase levels of good cholesterol and lower blood pressure. These benefits of cinnamon combined help strengthen the heart and reduce risk of heart disease.
Cinnamon Lowers Blood Sugar
Cinnamon helps reduce resistance to insulin, a hormone that transports blood sugar through the body. Although much slower, cinnamon can mimic insulin and promote glucose uptake. At the same time, it can also slow the digestion of carbohydrates, thus lowering the absorption of glucose. In fact, studies have shown that cinnamon can lower blood sugar levels by 10–29%.
Cinnamon May Fight Cancer
Cancer is caused by rapid and uncontrolled cell growth. In studies in test tubes and animals, cinnamon has slowed cellular growth, fought tumors and even "killed" cancer cells. In the colon specifically, cinnamon has also detoxified cells and activated their protective antioxidant responses.
Cinnamon May Fight Neurodegenerative Disease
Additionally, research has shown cinnamon seems to slow down the growth of proteins that have been shown to lead to Alzheimer's. Likewise, it also helped neurons, neurotransmitters and motor function in a study on mice with Parkinson's disease. Although humans have yet to be studied, it is always worth a shot!
Cinnamon Roasted Pineapple Recipe
Celebrate good health and sweet treats this holiday season with our nutrient-packed cinnamon roasted pineapple recipe.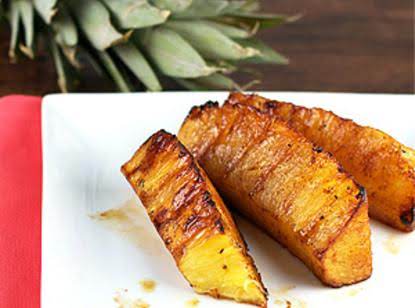 Recipe sourced from Kroger
Ingredients
1 Chestnut Hill Farms pineapple, peeled
1/4 cup butter, melted
1/4 cup packed brown sugar
1/2 teaspoon ground cinnamon
1/2 teaspoon coarse salt
1/4 teaspoon ground cayenne pepper
Instructions
Heat oven to 425°F. Line a rimmed baking pan with foil; set aside.
Cut Chestnut Hill Farms pineapple into quarters, then cut out core from each piece. Cut each quarter in half and each of those halves into 4 pieces for a total of 32 pineapple spears.
In a large bowl mix together butter, brown sugar, cinnamon, salt and cayenne. Add pineapple pieces to the mixture to coat. Pour on prepared baking pan.
Bake 15-17 minutes, flipping halfway, until pineapple is tender and beginning to brown. Fruit can be served warm or at room temperature.
Enjoy!
Subscribe for More Healthy Pineapple Recipes
Thanks to the power of pineapple, you'll stay healthy this holiday season. Don't forget to subscribe to our newsletter to receive more pineapple recipes.