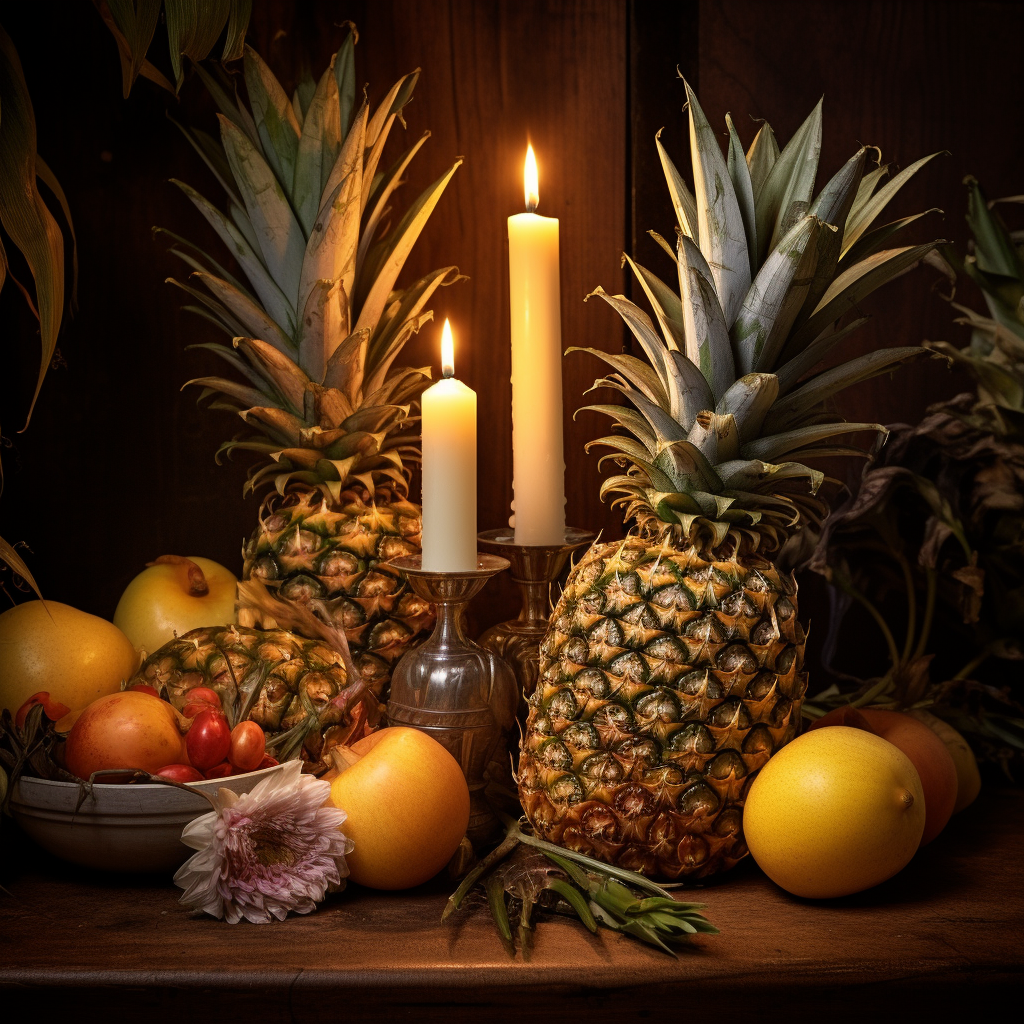 Snacks so Healthy it's Scary!
Halloween is a spooktacular time of the year, filled with decorations, costumes, and delicious treats equal parts frightening and adorable. With candy on every corner, finding healthy foods for young minds can be challenging. Fear not, with the power of pineapples and a boost of nutrition filling their bellies, these healthy Halloween treats will have monsters of all ages craving more.
Healthy Halloween Orange & Pineapple Smoothie
This fun and healthy treat will keep your kids smiling and provide them with essential nutrition.To up the excitement, you can create a craft activity by providing small glass bottles or plastic cups for each child. Allow them to decorate the bottles with Halloween-themed stickers, googly eyes, or even draw spooky faces using markers. This will give them a sense of ownership and make the smoothie even more enjoyable.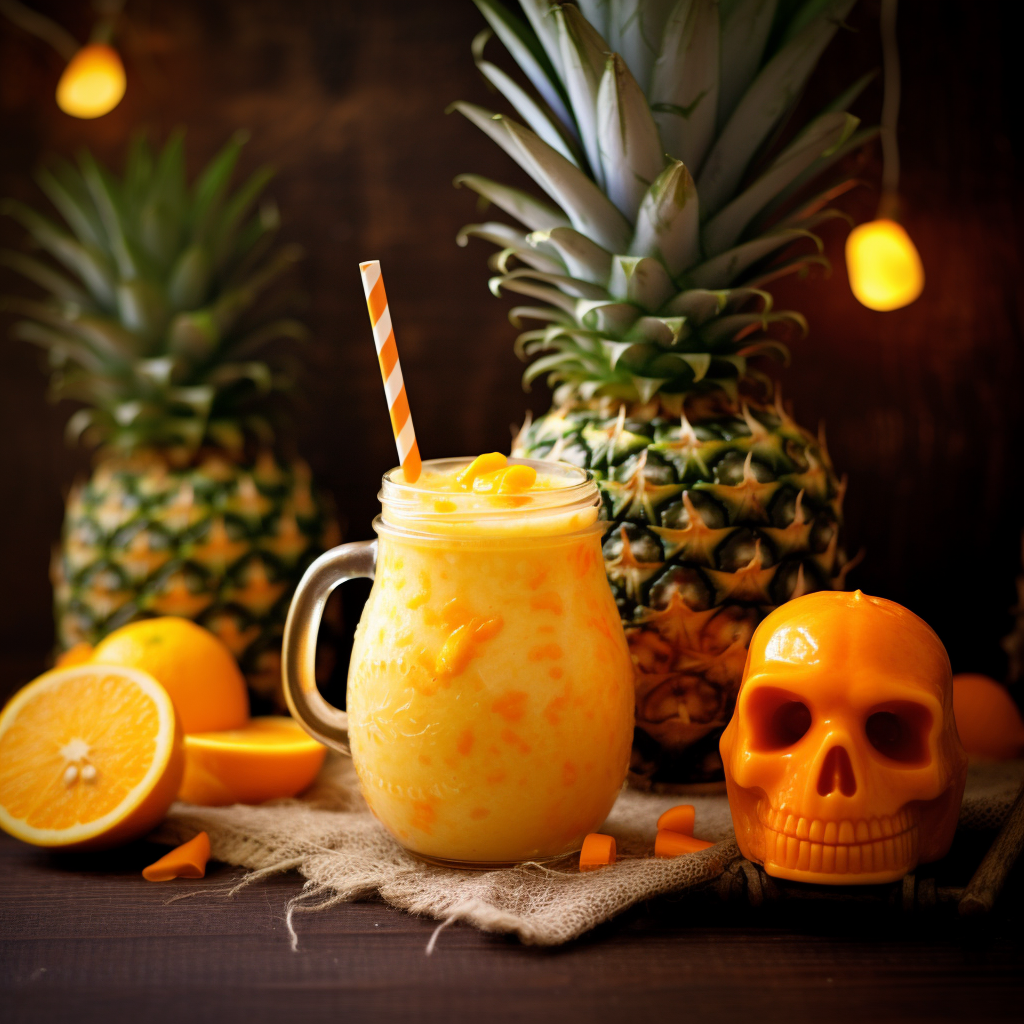 Ingredients
½ fresh Chestnut Hill Farms Perfect Pineapple, cut into chunks
½ cup fresh orange juice
½ cup plain low fat Greek Yogurt
15 grams vanilla protein powder
Instructions
Add and combine all ingredients into a smooth blend and serve immediately. Keep in mind that fruit and yogurt smoothies can only be stored cold from 1 to 2 days.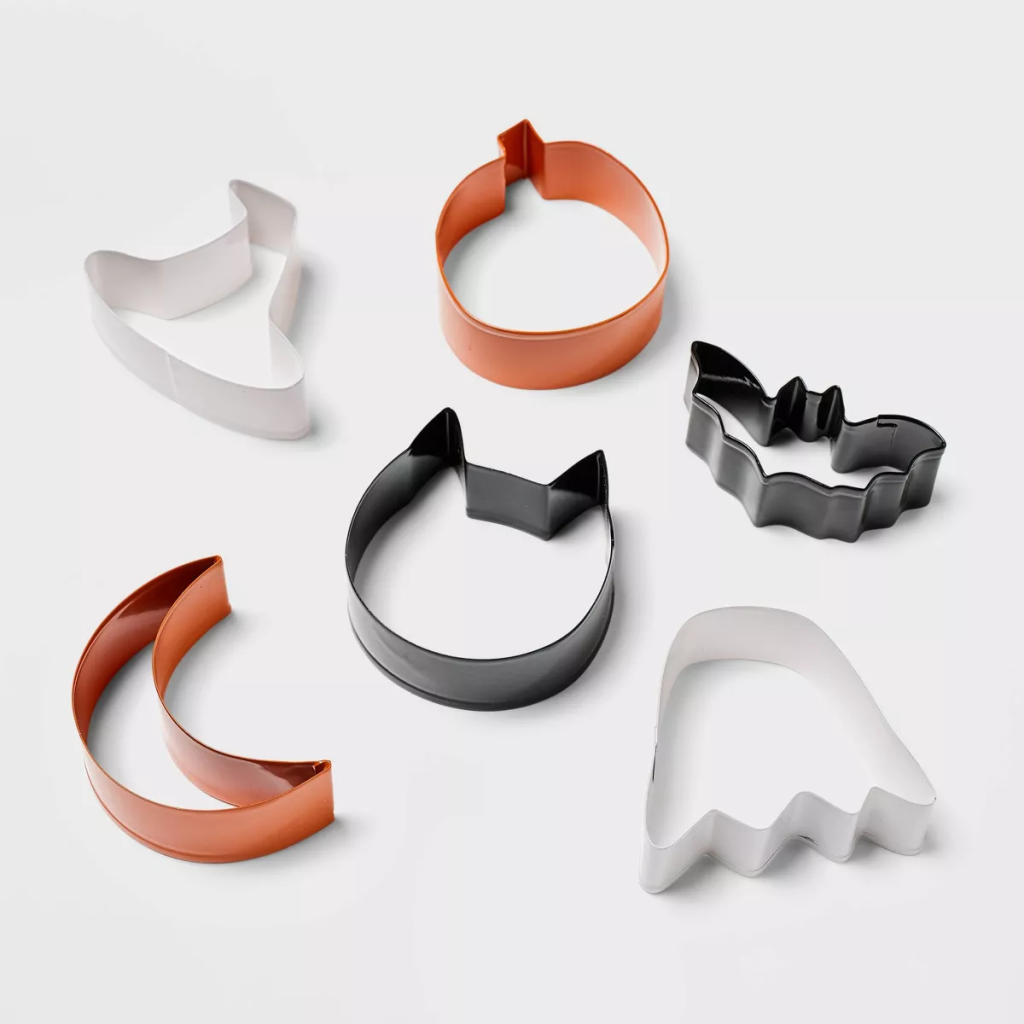 Healthy Halloween Fruit Salad
Gather your little ghosts and goblins and get them involved in making this adorable and delicious fruit salad. It's a fantastic activity to keep them entertained while also promoting a healthy lifestyle. Don't forget to take a few pictures of the young chefs in action—they'll be a memory you treasure year round!
Ingredients
4 Chestnut Hill Farms Perfect Pineapples
½ Watermelon
2 passion fruit
1 Apple
2 Pears
½ Bottle of Soda water
2 Kiwi
1 Blueberries
1 tub Edible Cake decorations or cookie cutters 
Instructions
Slice apple and pears into thin slices, then soak the fruits into a bowl combined with soda water and place inside of the fridge.
Remove all skin or shell from the melons and the Chestnut Hill Farms Perfect Pineapples. Slice to maximize the number of shapes.
Use your favorite Halloween cookie cutters to cut out the shapes from the fruits.
Begin layering the leftover chunks of melons and fruits on a shallow bowl. Once the shallow bowl is covered with varieties of fruits used, place the smaller fruits to blend in between.
Sticks can be used for kids to gently pick up and decorate the faces of the fruits with edible cake decorations and cutters.
Once the shallow bowl is covered and designed, keep refrigerated until ready to eat—or treat!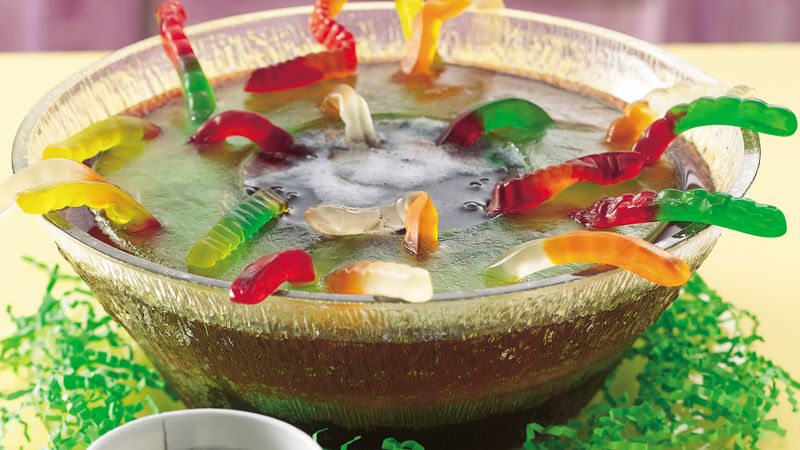 Pineapple Worm Mocktails
Are you ready to add a creepy twist to your Halloween drinks? This October, treat yourself and your little ones to spooky mocktails with a healthy twist. Say goodbye to sugary drinks and hello to a fun and guilt-free Halloween!
Ingredients
500 ml freshly squeezed pineapple juice from Chestnut Hill Farms Perfect Pineapples
500 ml Apple Juice
Green or Orange food coloring
Gummy worms(sugar free)
A pack of Paper straws
Instructions
Pour the pineapple and apple juice into one jug and stir together.
Add whichever food coloring and pour it into the lug and then continue to sir the three combinations until the juice turns a color.
Once the juice is mixed begin to pour into however many small jugs or bottles then place the gummy worms on the top hanging from the side.
Add a straw for your kids to drink and serve immediately!
Looking for more nutritious crafts for your family?
Let's have a skele-ton of fun and learn what other spooktacular treats we have in store for you by signing up for our newsletter!