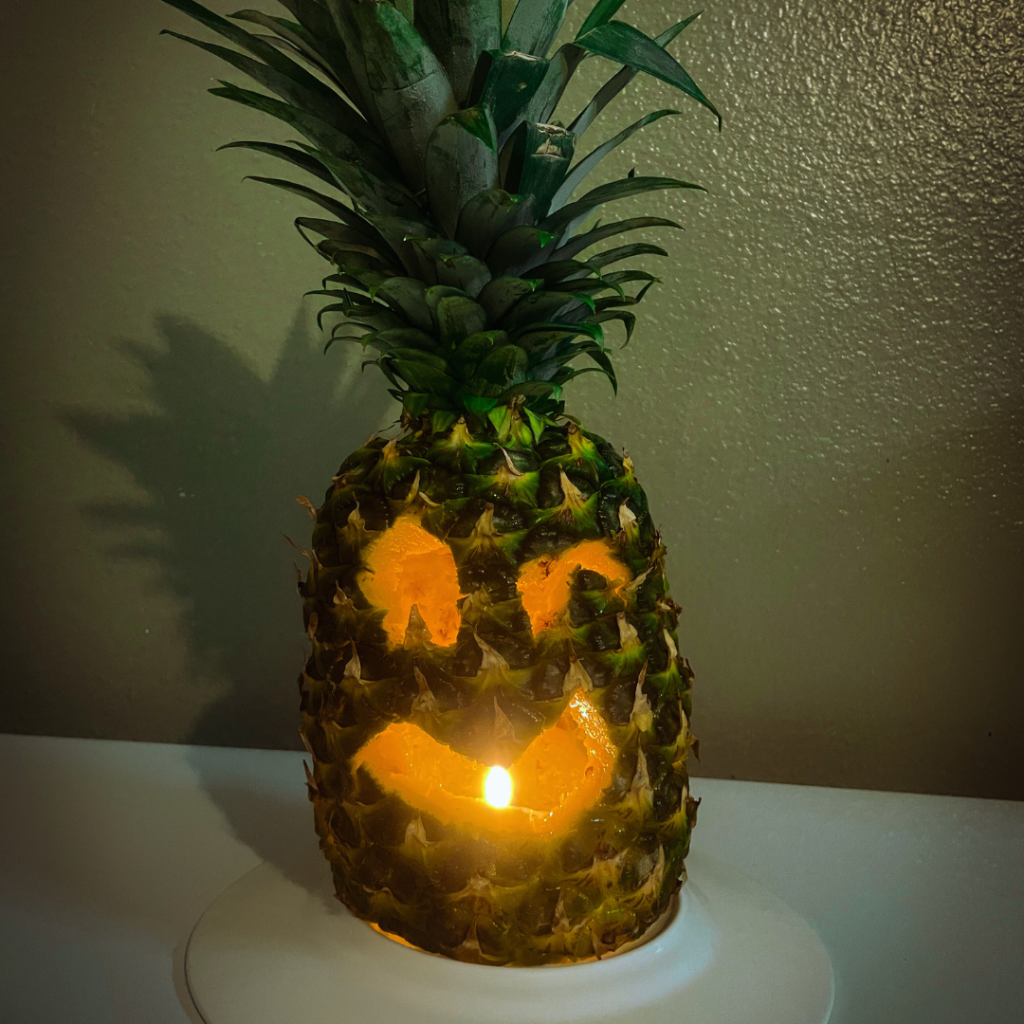 The Year of Halloween Pineapple Carving
Are you feeling a little creative this October? Switch up spooky season festivities by carving a Halloween pineapple in lieu of a classic pumpkin! Pineapples make great jack-o-lanterns because they are less wasteful and smell amazing.
Get creative with the pineapple's unique shape! Will its iconic, leafy crown become a funky hairstyle for your jack-o-lantern? Just like pumpkins, pineapples come in all sizes and are the perfect canvas for a festive creation.
How to Carve a Pineapple Lantern
Beginner: Classic Jack-O-Lantern Shape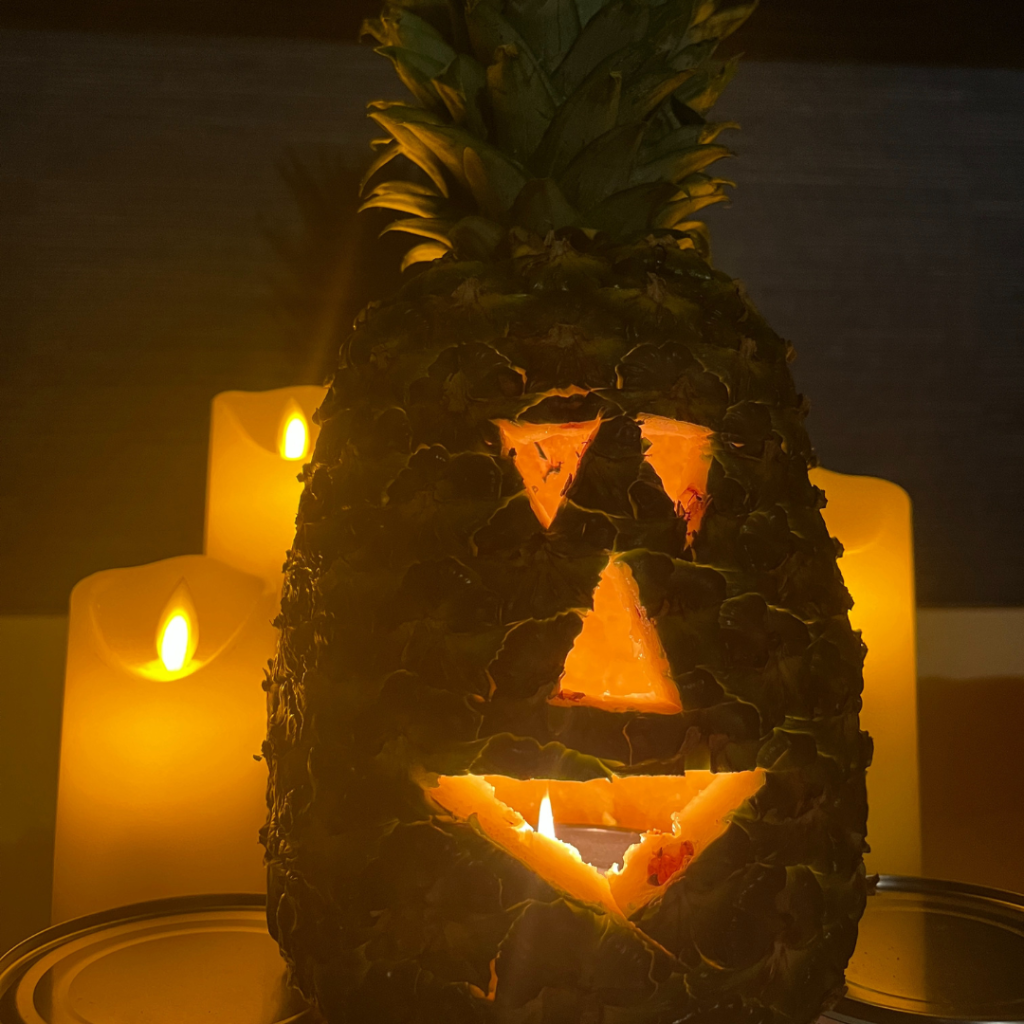 If you're looking to ease into the pineapple carving game, start simple with a classic Jack-O-Lantern smile. Check out the video below!
Intermediate: Creative Shapes and Characters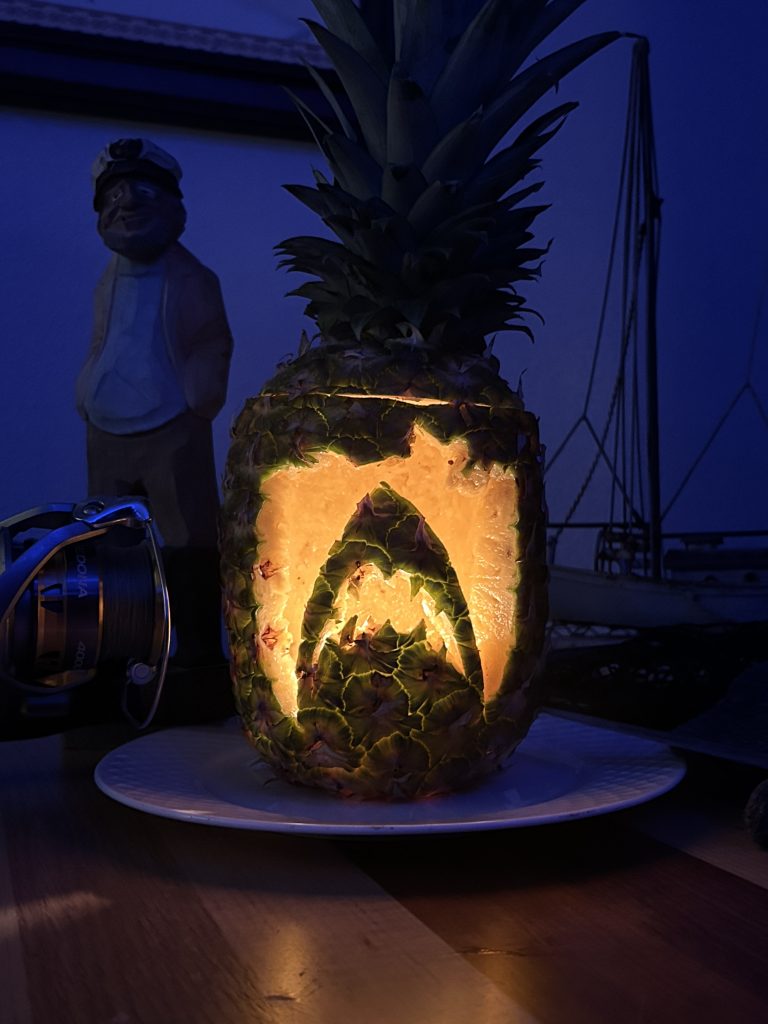 Are you feeling ambitious? Ditch the expected and get creative instead! Just like a pumpkin, the pineapple is a blank canvas for your creation. Check out our video featuring Disney, Harry Potter and Star Wars pineapples!
How to Create a Halloween Pineapple
First, use a knife to remove the base (or the top – your choice!) of the pineapple.
Next, use a pineapple corer to remove the core of the fruit. Need help? Check out our tips on how to core a pineapple.
After deciding on your design, use a template or sketch directly onto your fruit to create outlines.
It's time to start carving! Keep your knife upright and pointed away from your body. Carefully cut out the desired shape. Take your time and don't rush the process!
Once your carving is complete, place a small candle inside of the upright pineapple.
Finally, turn off the lights to see your pineapple masterpiece!
Benefits of Carving a Halloween Pineapple
The best part of carving a pineapple is the pineapple itself! Unlike typical pumpkin-based jack-o-lanterns, you don't have to waste the leftovers. Instead, use the pineapple fruit to create a healthy and refreshing smoothie, a sweet pina colada, or one of these seasonal fall recipes.
Sign-up for our newsletter for more seasonal pineapple fun!