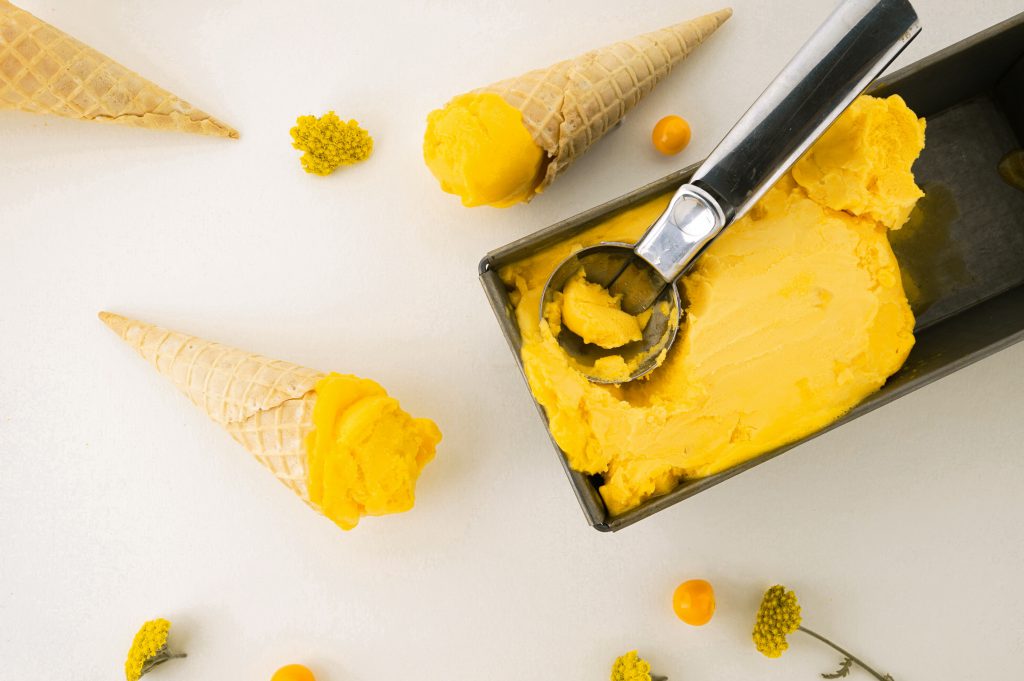 Beat the Summer Heat with Pineapple Ice Cream!
Though ice cream is a widely loved sweet treat, it's usually loaded with sugar and fat and can be unhealthy for you. For those who have stuck to their New Years Resolutions to get that desired "beach bod," ice cream is a slippery slope. 
However, we're here to tell you, "Don't worry!" 
Using a Chestnut Hill Farms Perfect Pineapple, you can make your own healthy ice cream, packed with protein and low in fat. If you've ever wanted to eat a whole tub of ice cream guilt-free, here is your chance! This sweet treat is kiddo-approved as well.
Get ready to say Aloha to that ice cream because we're taking it and making it a tropical, pineapple flavor. With a little bit of ingenuity, you can switch this recipe to make ANY kind of ice cream you want.
So without further ado, let's get into this Protein Pineapple Ice Cream recipe.
Ingredients:
Powerful Blender/ Food Processor 
Ice (~275 grams)
Jell-O Island Pineapple Dessert Mix Packet (15 grams)
Vanilla-based protein Powder (1.5 scoops ~45 grams)
Xantham Gum (3-4 grams)
Chestnut Hill Farms Perfect Pineapple Frozen in Chunks (10.5 Oz, 300 grams) 
Almond Milk (100 grams)
Fat Free Greek Yogurt (125 grams) 
Recipe:
First things first, put whatever you're using to blend everything (food processor or blender) and put it on the food scale. 
Starting with the ice, put in around 275 grams (around 10 ice cubes). 
Then add your frozen pineapple chunks. 
Combine the rest of the ingredients into the blender.
Blend on high for a few minutes. The xantham gum is important here as it acts as a thickening agent. It's going to fluff up this recipe. It's the secret ingredient, so don't forget it and you won't need much of it. Three to four grams will be just fine! 
Blend it until you don't hear any of the ice cubes being chopped up or the frozen pineapple being chopped up. It will look thick, too.   

If the ice cream doesn't look thick at this point, perhaps you used too few of ice cubes or you haven't given the xantham gum enough chance to fluff up and activate and do its thing. Keep blending. 

Serve in a bowl or a cone and enjoy!
Nutrition Facts:
Calories: 406 calories
Protein: 52 grams
Carbs: 47.5 grams
Fat: 1.5 grams
Fiber: ~6 grams 
Have a great summer and happy blending! If you try out the recipe, make sure you tag us on Instagram or Facebook and let us know what you think! 
---
Stay up-to-date with all the pineapple-related news by subscribing to our newsletter.