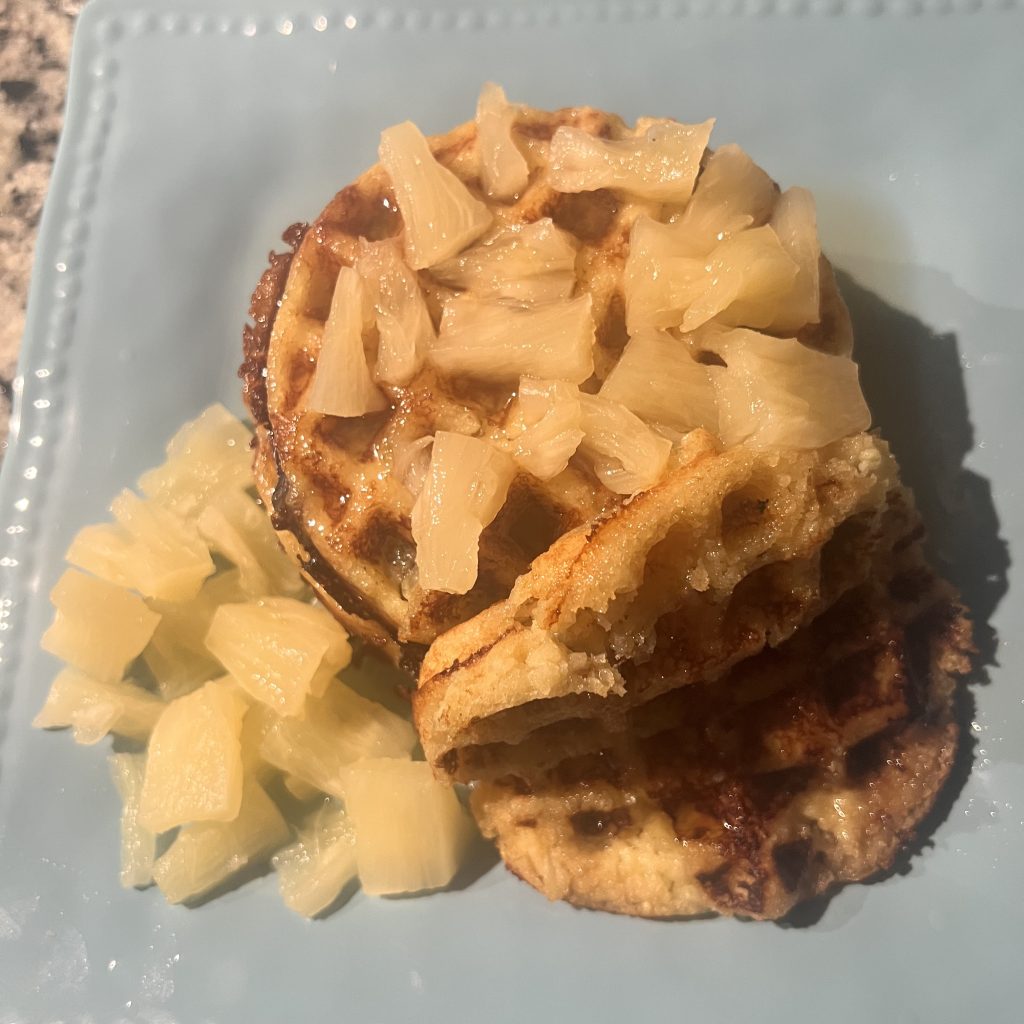 Nothing says Tropical Like A Hawaiian Waffle Breakfast To Start The Day
As summer quickly approaches, we all want to try out new and healthy recipes for our children to enjoy. Well, have you ever considered making nutritious yet tropical flavor waffles bursting with juicy pineapple? Not only are they a delicious breakfast option, but they are also a fun and cute way to start the day off right! These Hawaiian-inspired waffles are perfect for bringing a taste of the tropics into your home and getting your little ones excited for the summer ahead. Surprise your kids with a colorful and yummy breakfast they'll love!
Health Benefits With Pineapples For Breakfast
Starting the day with a healthy breakfast is essential for maintaining a healthy lifestyle. Instead of reaching for sausages and sugary cereal, try opting for a breakfast that incorporates pineapples or waffles. Pineapples are packed with health benefits, such as being high in vitamin C, aiding digestion, and reducing inflammation. Chestnut Hill Farms Perfect Pineapples are monitored for sugar content and harvested at the peak of ripeness to ensure the sweetest, most flavorful pineapple on the market. Waffles, when made with whole grains, contribute complex carbohydrates that release energy slowly, providing sustained energy throughout the morning. By choosing a healthier breakfast, you're setting yourself and your family up for a productive and energetic day ahead. Remember, breakfast is the most important meal of the day, so make it count!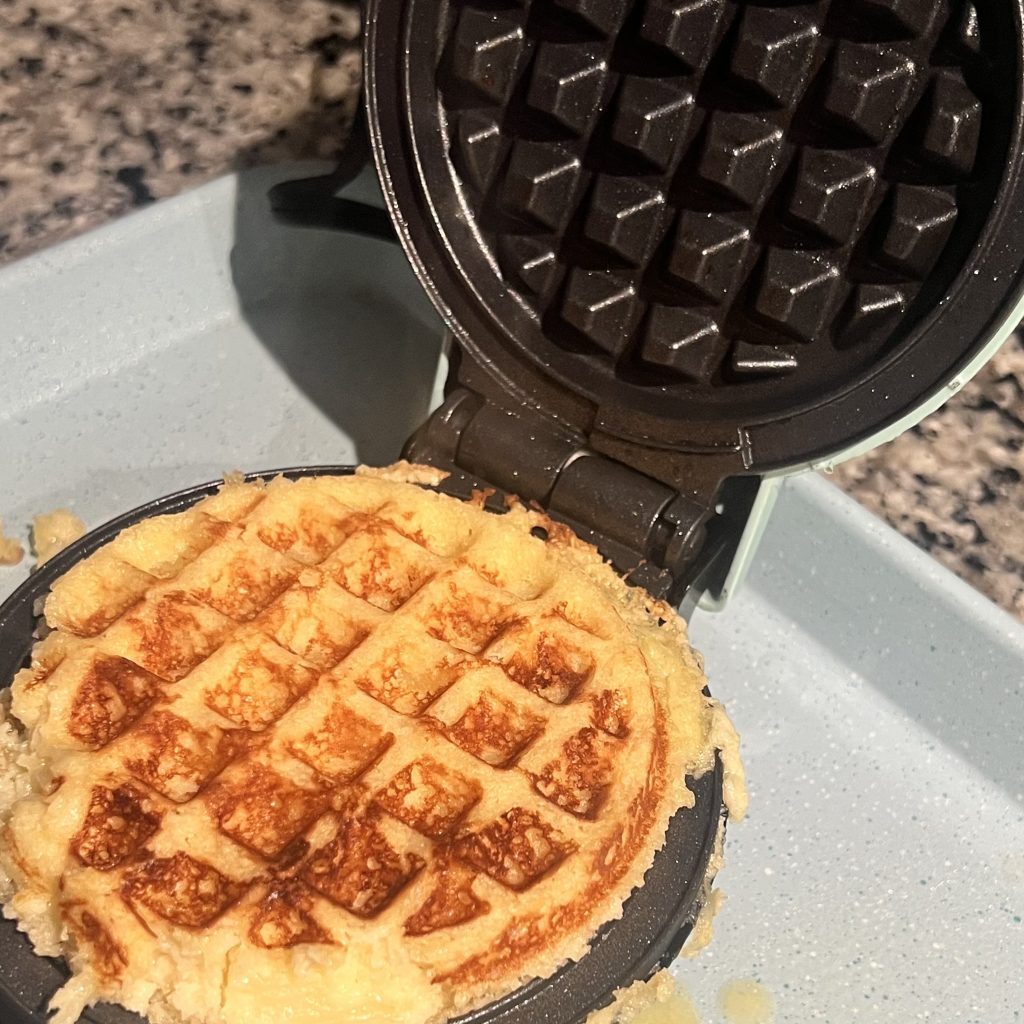 Kids Love A Tropical Breakfast
Kids love the idea of a tropical breakfast, and incorporating pineapples into your waffles or as a side dish is a great way to get them excited about eating healthy. Plus, using fresh pineapples is much better than the sugary canned variety that can be loaded with preservatives and added sugars. Let's not forget about the pineapple syrup – it's the perfect way to add a touch of sweetness to your breakfast without overloading on sugar. By choosing a healthier breakfast, you're setting yourself and your family up for a productive and energetic day ahead. So, start your day off right with a healthy and tasty breakfast that will make you feel like you're on a tropical island.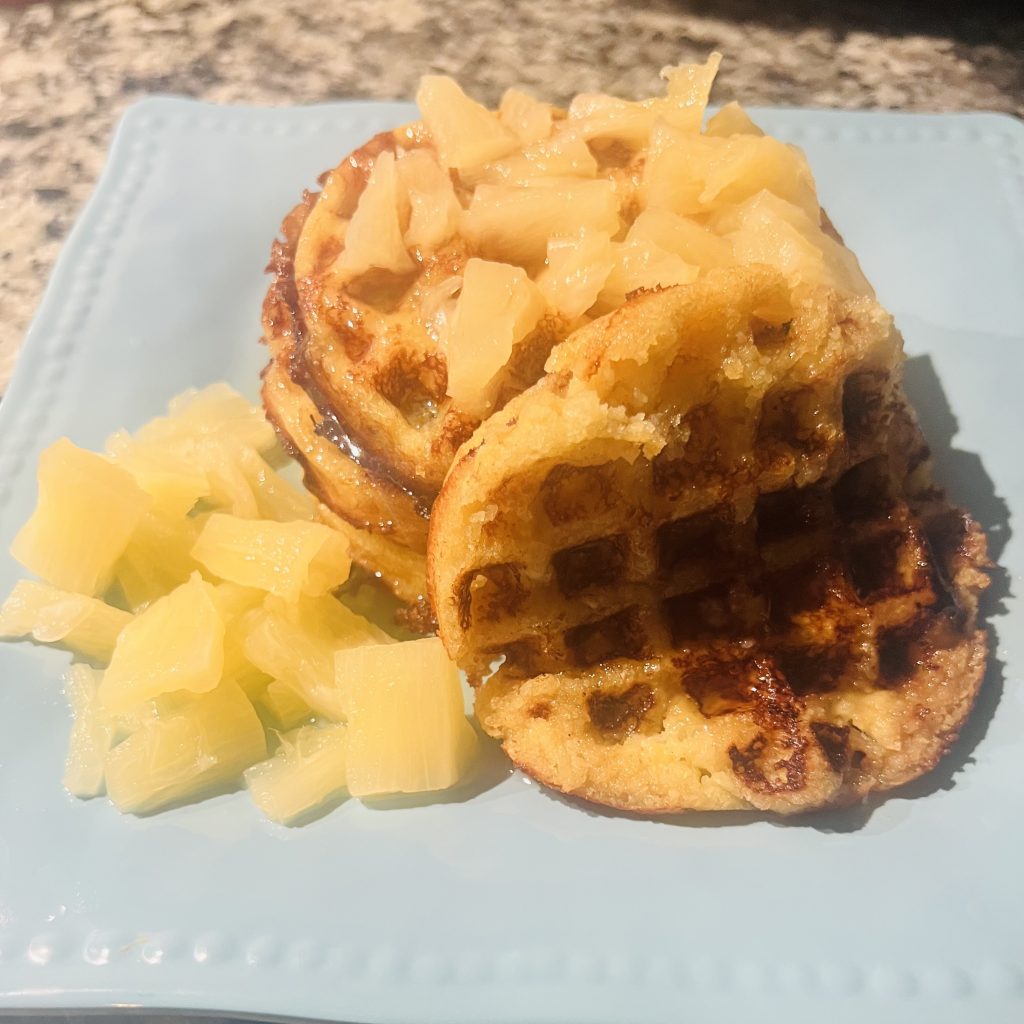 Hawaiian Waffle Recipe to Fulfill Your Nutrition Needs
Picture a peaceful sunny morning with a gentle breeze from the window in the kitchen. What better way to embrace the tropical vibe than to have a delicious Hawaiian breakfast? One excellent option is the pineapple waffle served with a glaze of pineapple syrup. The Hawaiian waffle is the perfect meal with its combination of our sweetest yet monetized sugar pineapple waffle, providing a burst of island flavors with its juicy pineapple diced right on top. The pineapple syrup is the perfect addition, glazing over the plate and bringing the flavors to life. With this Hawaiian breakfast, you'll undoubtedly bring a bliss of paradise to your dining table.
Ingredients
1 ¼ cups of Almond flour
½ tablespoon sugar
1 teaspoon baking powder
¼ teaspoon baking soda
¼ Teaspoon salt
2 egg whites
1 egg yolk
¾ cup of sliced Chestnut Hill Farms Pineapples
¼ cup of almond milk
5 tablespoons unsalted butter
Directions
1. Lightly spray the iron waffle will oil and preheat
2. Find a small bowl and place all dry ingredients inside. Once mixed together lace it aside
3. After whisking the egg yolk, begin pouring the almond milk, melted butter, chopped pineapple, and proceed to mix together.
4. Add Flour mixture, mixing all ingredients together inside one bowl
5. Once the egg whites are beaten and pour just enough of the ingredients inside of the waffle iron
6. Cook until the Hawaiian waffles are golden
7. Serve with sliced Chestnut Hill Farms Perfect Pineapples on top and finish with a light pour of pineapple syrup.
Stay Connected with Chestnut Hill Farms
Looking for more of our delicious pineapple recipes for you and your family? Be sure to subscribe to our monthly newsletter!