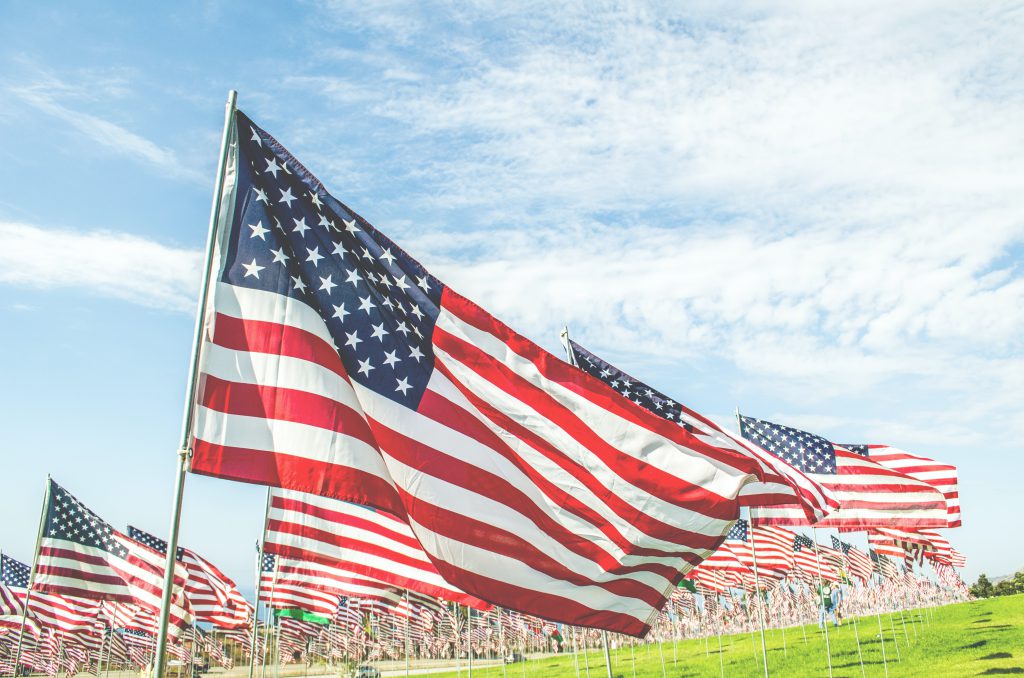 Grilling Season is Upon Us
Everyone loves having a barbecue, bringing friends and family together for a day full of delicious food and even better memories. As the weather begins to warm and we near summer, most families will begin breaking out their grills. Nearly 20% of the United States population grills several times a month. However, how many of those barbecuing are offering options for their vegetarian Memorial Day recipes for those following a specific diet?
You guessed it: not many. And with up to 15% of Americans living a vegetarian lifestyle you can be sure there is overlap!
Throughout the summer, there are three major big holidays that typically revolve around grilling and barbecuing: Memorial Day, Fourth of July, and Labor Day. These days represent getting together with family and friends and enjoying good food. The first big barbecuing holiday is fast approaching. Instead of spending hours looking for meals everyone can eat and enjoy, we have done the research for you. These three vegan recipes ensure no one will be left to starve at your memorial day BBQ.
If you still want to get your grill on, but you or someone you know is not interested in eating meat, follow along for three recipes for our vegetarian friends.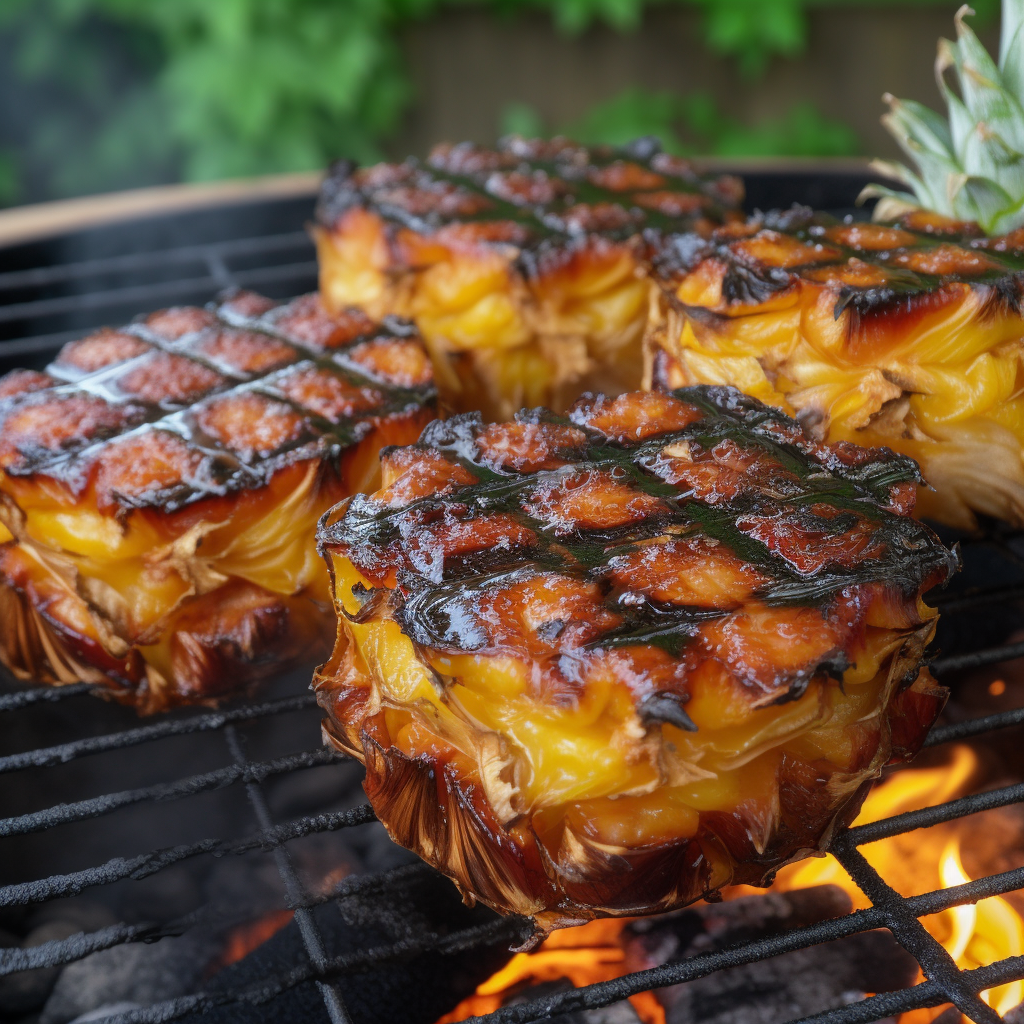 BBQ Pineapple Tofu Skewers
Aside from the typical burgers and hot dogs, a barbecue classic is typically some kabob or skewer. Rather than making beef or chicken skewers that will leave your vegetarian friends feeling left out, we suggested these tofu skewers as a terrific vegetarian Memorial Day recipe.
In order to make these skewers, you will need the following:
1 Chestnut Hill Farms Perfect Pineapple, cubed
250 grams of extra firm tofu
1 red or yellow bell pepper
1 onion
½ a pineapple
2 tbsp of barbecue sauce
& seasoning
Dash of pepper
Pinch of salt
¼ tsp garlic powder
¼ tsp smoked paprika
This meal is effortless. The longest part being prep as the tofu marinades and absorbs that barbecue flavor. Once the tofu has marinated for about an hour, add the tofu, pineapple and any other veggies to the skewer and place them in a water bowl for 10 minutes to prevent them from catching fire. After this, they are ready for the grill. Cooking the skewers on the grill takes approximately 8-10 minutes.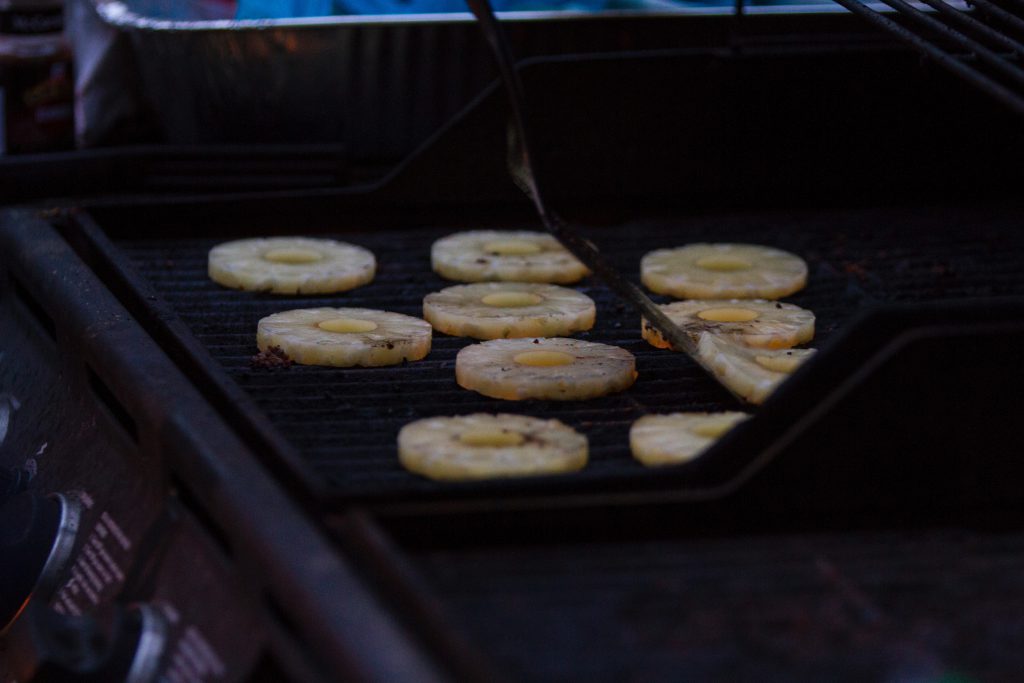 BBQ Pineapple Chickpea Sandwiches
Are you looking for a healthy alternative to a burger or sandwich? This vegan chickpea sandwich is delicious and simple to make. It's the perfect way to save on calories without sacrificing protein or flavor!
In order to make this sandwich, you will need the following:
2-15 ounces of chickpeas (drained and rinsed)
1 cup of barbecue sauce
1/2 Chestnut Hill Farms Perfect Pineapple, crushed
Salt & pepper to taste
Once you have collected all your ingredients, mix them in a bowl. The mixture will simmer for 10 minutes, then crush the chickpeas and pineapple and simmer for another 10 minutes. After that, your chickpea BBQ pineapple sandwich is ready to be customized. The options of toppings are endless. However, if you ask us, cilantro, lime, and slaw are all you need.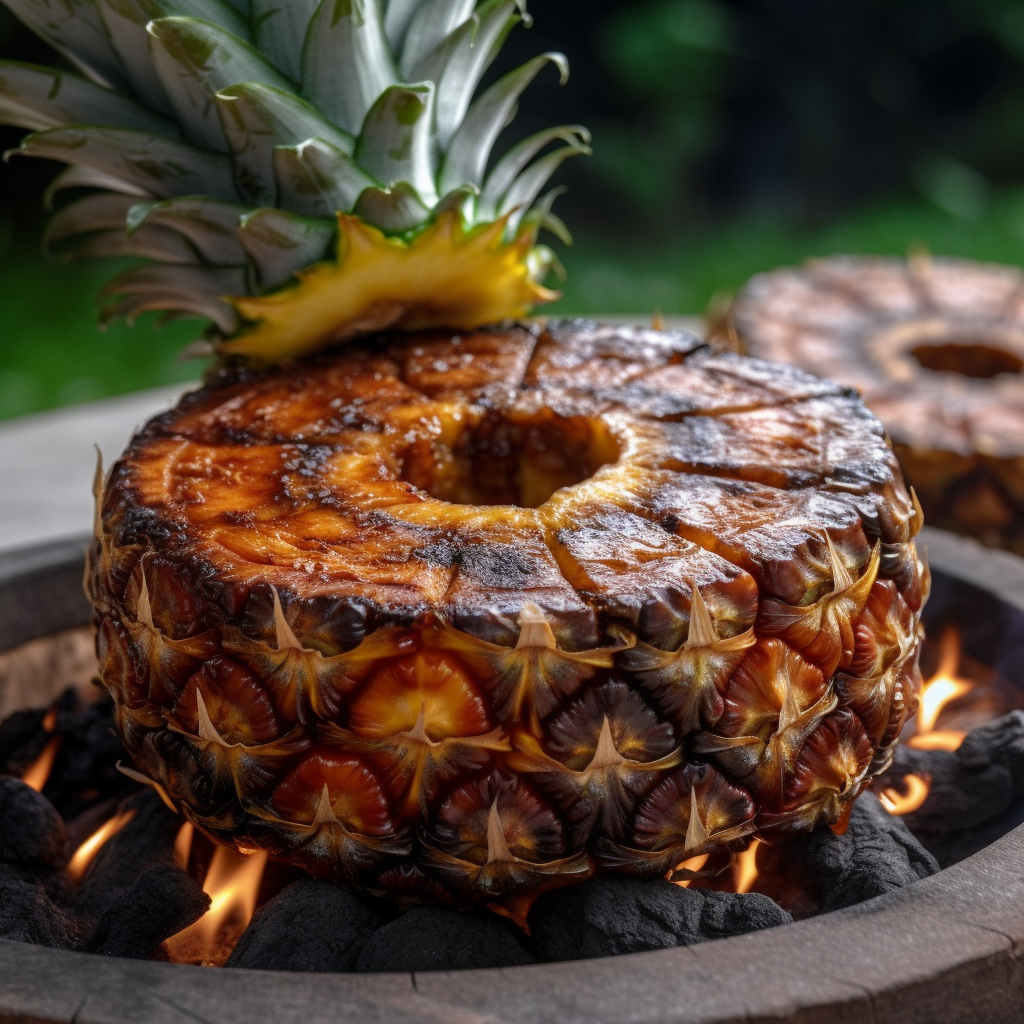 Vegan Caramelized Pineapple Jalapeño BBQ Sandwiches
If you are looking for a sandwich that is vegetarian-friendly and still and resembles a classic burger, we are pleased to introduce you to your new favorite BBQ treat. this is your recipe. This vegan BBQ sandwich is a flavorful sandwich full of sweetness and spice. Grab a few extra napkins, this sandwich is messy, mirroring the same mess a juicy burger would make. This recipe requires a little more cook and prep time (45 minutes total) than a regular burger, but the results are well worth it. This delicious sandwich recipe serves 4 and is only 435 calories per sandwich, which allows you to leave room for some yummy pineapple dessert.
In order to make this sandwich, you will need the following:
1 block (15 oz) Extra or super firm tofu
1 ½ tbsp olive oil
Pinch of salt and pepper
4 rings of Chestnut Hill Farms Perfect Pineapple
1 tbsp of vegan butter
3 tbsp brown sugar
1 cup bbq sauce
¼ cup pickled jalapeños
Buns
Lettuce or arugula (optional)
Once you've pressed the tofu, preheat your oven to 375ºF. Cut the block of tofu into slices and season with olive oil, salt and pepper. Bake the tofu for 15 minutes on each side. Next, brush the top with BBQ sauce, cook for five minutes, flip the slices over and repeat. While the tofu is baking, caramelize the pineapple rings in a skillet. Layer all the ingredients together, topping with jalapeños and lettuce. Enjoy!
Looking for More Perfect Pineapple Recipes?
Explore more perfect pineapple recipes on our blog and do not forget to sign up for our newsletter!