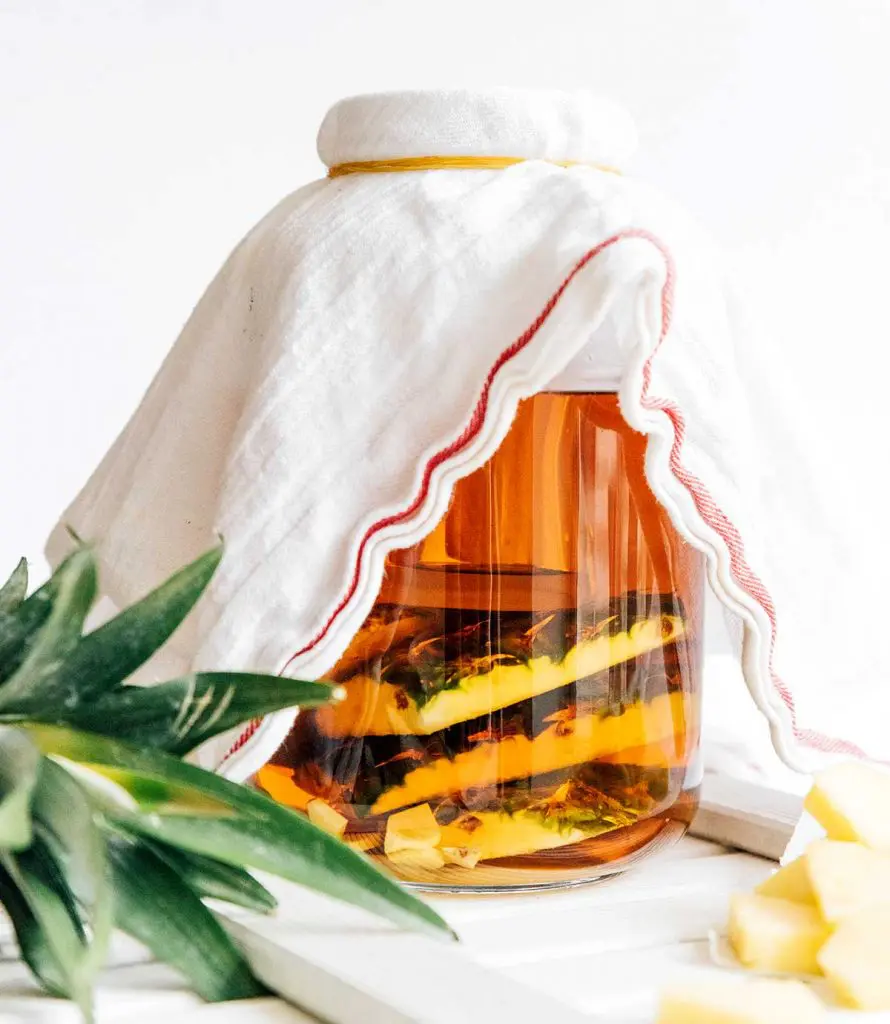 This Fermented Tropical Cider Is Your New Favorite Summer Drink
Whether you call it pineapple cider, pineapple beer, or tepache, this lightly fizzy, fermented drink is perfect for sipping on a hot summer day. Frequently brewed South and Central America, tepache puts a tropical twist on fruity beverages and is a great way to use up pineapple scraps that would otherwise be thrown in the bin. With just a few ingredients – and a few days to spare – anyone can create this delicious drink at home. Read on to learn more about pineapple cider and for tips on brewing a batch for yourself.
All About Tepache
Tepache is a traditional Mexican drink of fermented pineapple and spices. Much like brewing pineapple tea, it makes use of the peel and scraps as well as the fruit, helping reduce food waste. Unlike traditional fruit juices or agua frescas, tepache is left to ferment for several days. During this time, the sugar added to the recipe works with the yeast naturally found on pineapple skin to create carbonation. This also creates alcohol if left to ferment long enough. Some brewers choose to add a light beer to the recipe as well, which speeds up the fermentation process and results in a higher alcohol level.
Health Benefits of Tepache
Like any fermented food or drink, including kombucha and kimchi, pineapple cider contains probiotics. These bacteria help maintain your intestinal health and facilitate digestion. Fermentation also helps provide your body with vitamin B12, which is produced by bacteria and can be difficult to consume enough of, particularly for those on plant-based diets.
Of course, tepache also contains many pineapple's natural nutritional benefits as well. This includes plenty of vitamin C, manganese, vitamin A, and many other vitamins and minerals that all help to keep your body healthy and happy.
A Traditional Tepache Recipe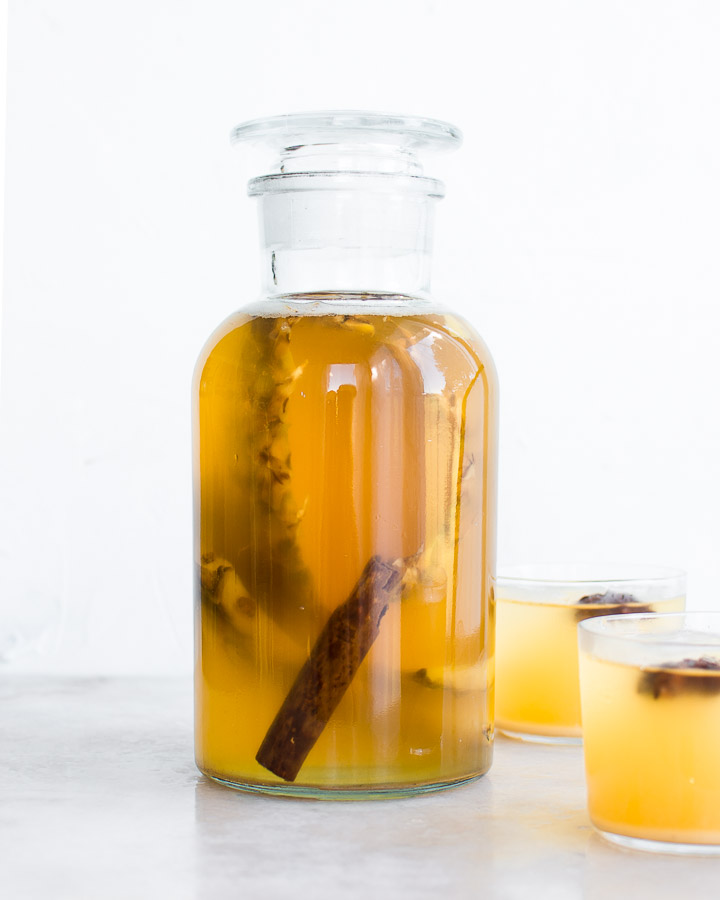 Traditional tepache calls for just 5 ingredients: pineapple, brown sugar, cinnamon, cloves or star anise, and water. Plus, though it takes three days to ferment, the recipe is super simple to put together. With just several days of fermentation, the tepache is kid-friendly. Increasing the length of time will result in an alcoholic drink.
Ingredients:
1 ripe Chestnut Hill Farms pineapple
1 cup of brown sugar
1 stick of cinnamon
3 cloves or star anise
8 cups of water
Directions:
Rinse the pineapple thoroughly and cut it up (learn how to cut a pineapple). Leave some flesh on the peel for brewing.
Add sugar and 1 cup of water to a large jar, stirring well until the sugar dissolves. Add spices and pineapple rinds, then add remaining water.
Cover with a clean dish towel and secure with a rubber band. Set somewhere dark and room temperature, letting sit for 1 to 3 days.
The tepache is finished once small bubbles form on top. Strain out the pineapple and spices and pour the liquid into bottles.
The tepache can be drunk right away or allowed to ferment for an additional 1 to 2 days for extra carbonation. Serve over ice.
Twists on Tepache
To get creative with tepache, homebrewers can play with different spice combinations, incorporate some heat with habanero or other peppers, or try adding other fruit skins like bananas. Plus, for those looking for a more adult beverage, tepache is also a great base for pineapple cocktails. Try adding rum, apple cider, or Mexican beer to the fizzy drink or get your shaker out for a tropical twist on a Salty Dog.
Salty Tepache Dog Cocktail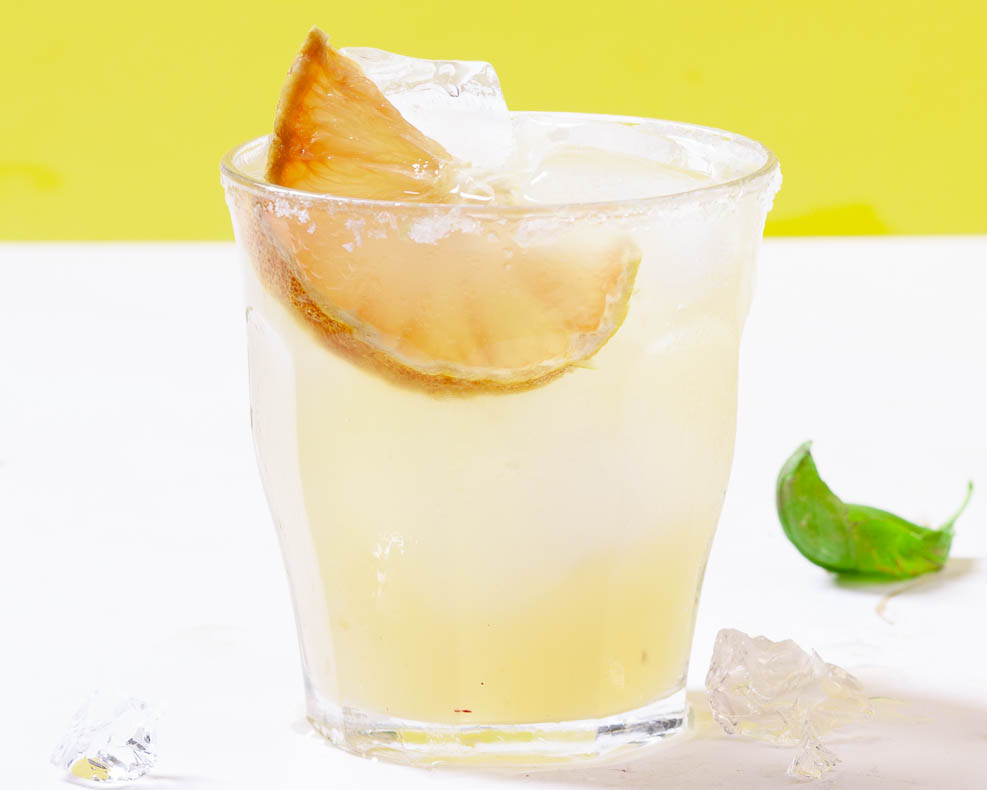 Ingredients:
1 1/2 oz grapefruit juice
1/2 oz lime juice
1 1/2 oz vodka
1 1/2 oz Tepache
Grapefruit wedge for garnish
Kosher salt for rim
Directions:
In a cocktail shaker, add grapefruit juice, lime juice, and vodka. Fill with ice and top with lid. Shake for 30 seconds.
Strain into the salt-rimmed serving glass with fresh ice and top with Tepache. Garnish with grapefruit wedge.
---
Want more delicious pineapple recipes delivered straight to your inbox? Sign up for our newsletter today!
---