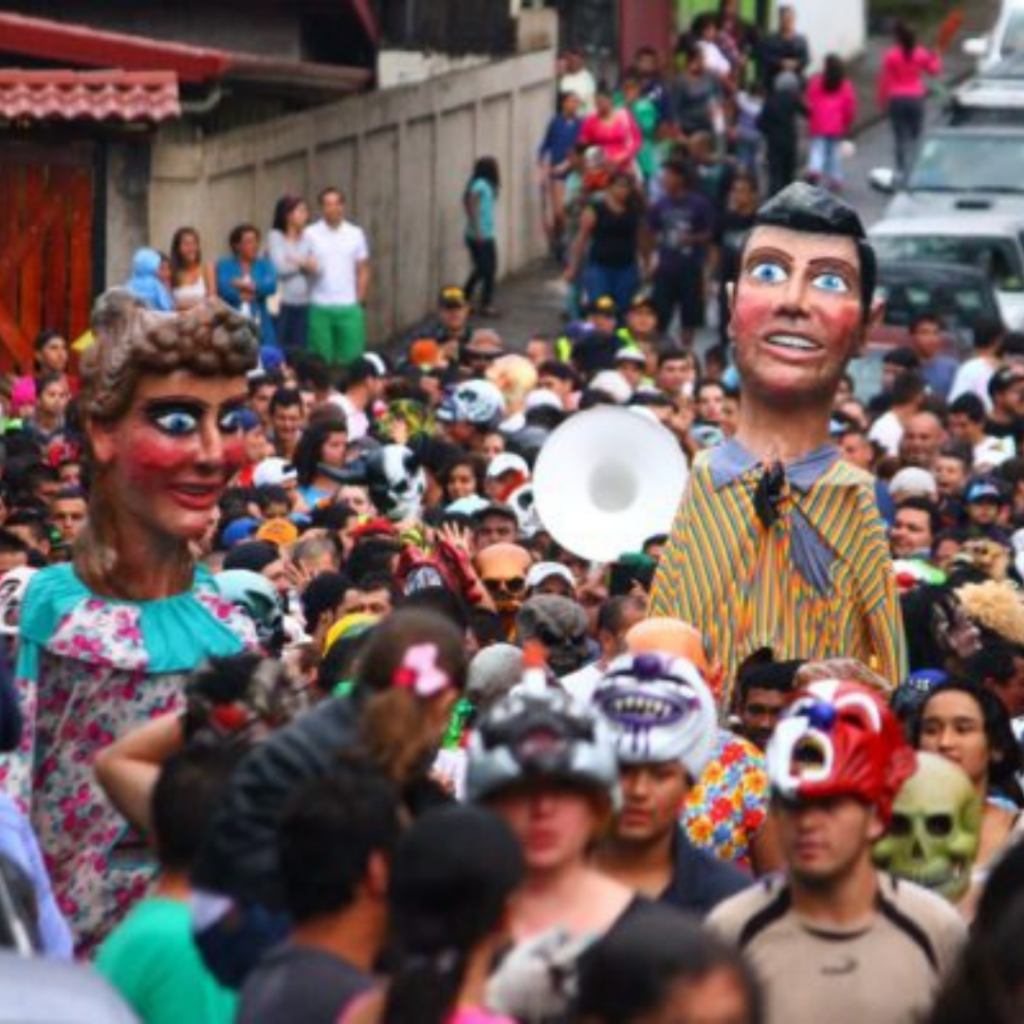 Let's Talk The Day of Masquerade
When you hear the word "Halloween", thoughts of sugary candies, costumes, and scary movies come to mind. Here in America, we try to stretch out spooky season for as long as we can, but not everyone celebrates Halloween the same way. In Costa Rica, October 31st is the Day of Masquerade. This day is filled with elaborate masks, culture, music, and lively parades!
How Did Day of Masquerade Start?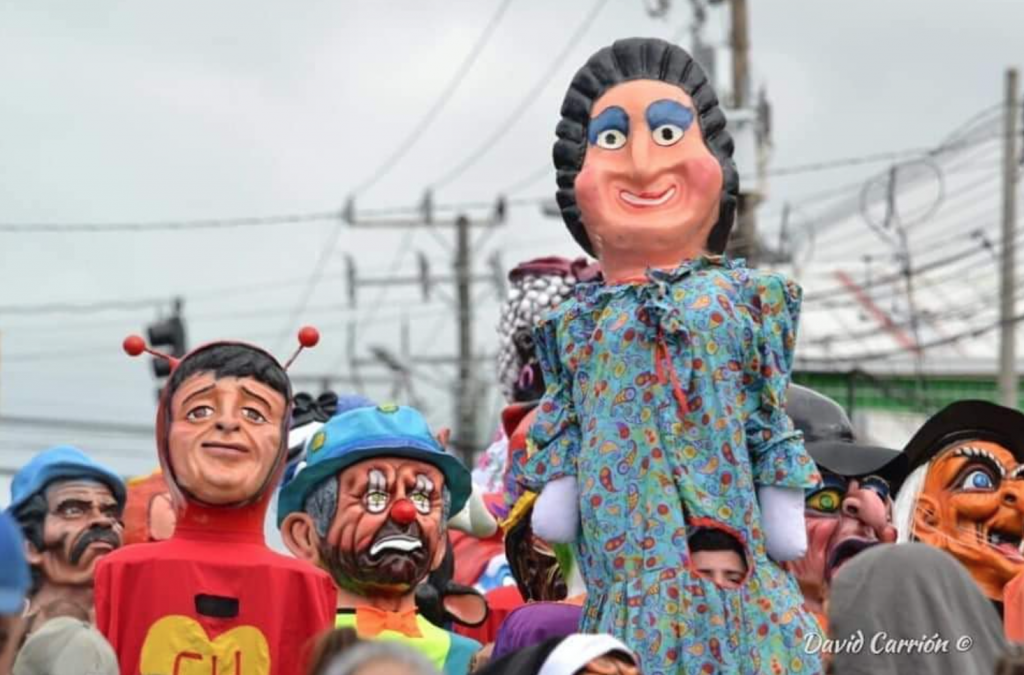 The Day of Masquerade first dates back nearly 200 years ago, on August 2nd, 1824, in the city of Cartago. On this day, the first masquerade was organized by Rafael "Lito" Valerín to honor the celebrations of the Virgin of the Angels, the Patroness of Costa Rica, affectionately named "La Negrita" by Costa Rican people.
Valerín had many jobs, one being a masquerade artisan. The story says one day in the church of the Virgin of the Angels, he was rummaging through old trunks where old, large masks of Spanish origin were kept. Valerín believed this was a sign from the Virgin and took the mask he found, created a wooden frame for the mask, and created the first Giganta.
Day of Masquerade was proclaimed in Costa Rica on October 31st, 1996, by the Aqueserrí Culture Committee. On this day, local artisans created traditional masquerades and paraded along the main roads of the Josefino canton. The celebration was a way for Costa Ricans to have an alternative festivity that was relatable to Costa Ricans, as Halloween did not fully resonate with Costa Rican people. However, they did take advantage of the Halloween concept of dressing up, but instead of costumes, they dress as Costa Rican legends in "mantudos," called "espantos," or ghosts like La Llorona, Cadejos, Segua, and others.
In 1997, the national government declared October 31st the National Day of Costa Rican Traditional Masquerade and has been celebrated every year since. The day is filled with cultural and educational activities, parades of mantudos with folk music, foods, and, of course, masks!
Time to Make a Mask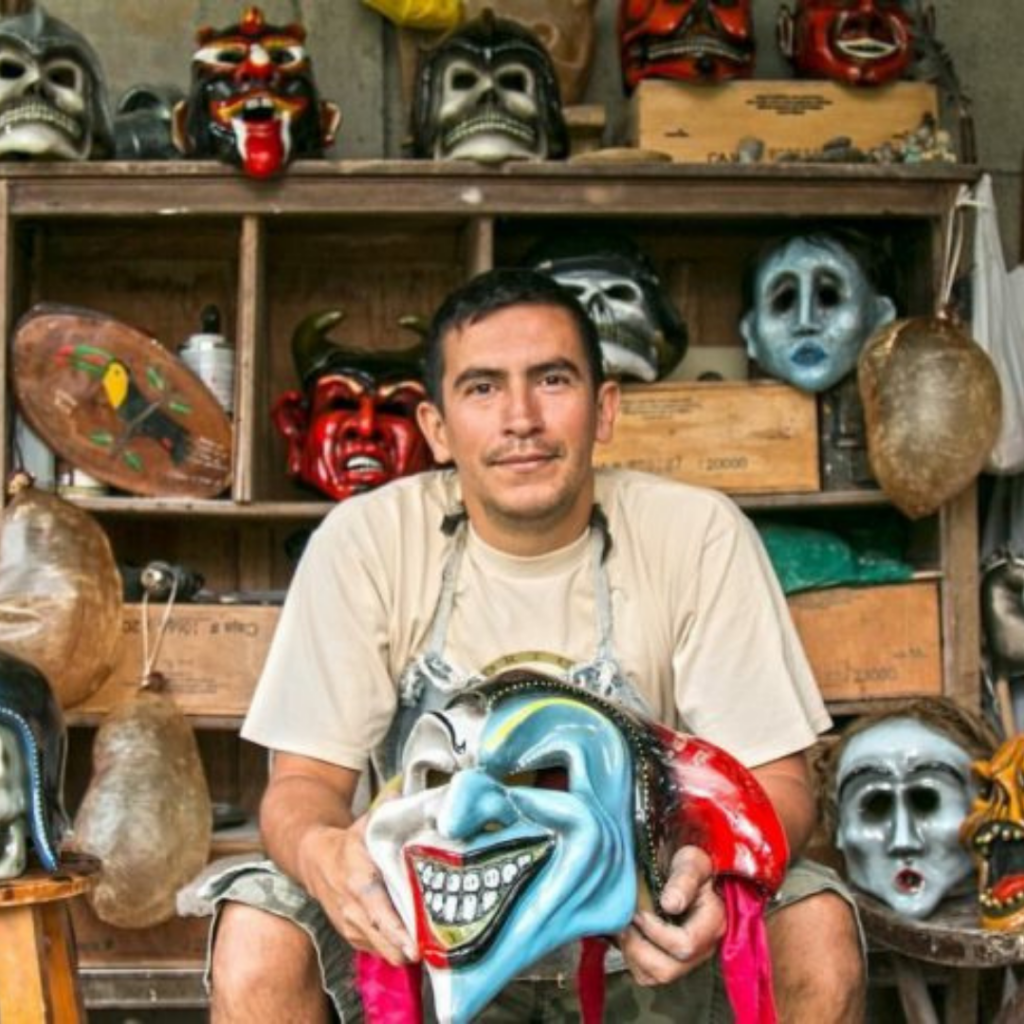 Mask making is a tradition in numerous cultures, and it is the most integral part of the Day of Masquerade! Masks are used to represent well-known characters and people, like politicians, mythology, and sometimes sports and movie stars. Some of the most common masks are devils and animals.
Making a mask is very time-consuming. The process starts with a hand-made mold of clay that requires a week to completely dry. The mold is covered in strips of paper that are attached to each other with glue made from flour and water. The process continues until fifteen layers are added and dried. Once dried, the clay is removed leaving the mask's mold.
Masks are purposefully made to exaggerate expressions; some can be funny or angry or downright grotesque. Each mask has its own representation and history, but all are larger-than-life and very elaborate.
Celebrate at the Parade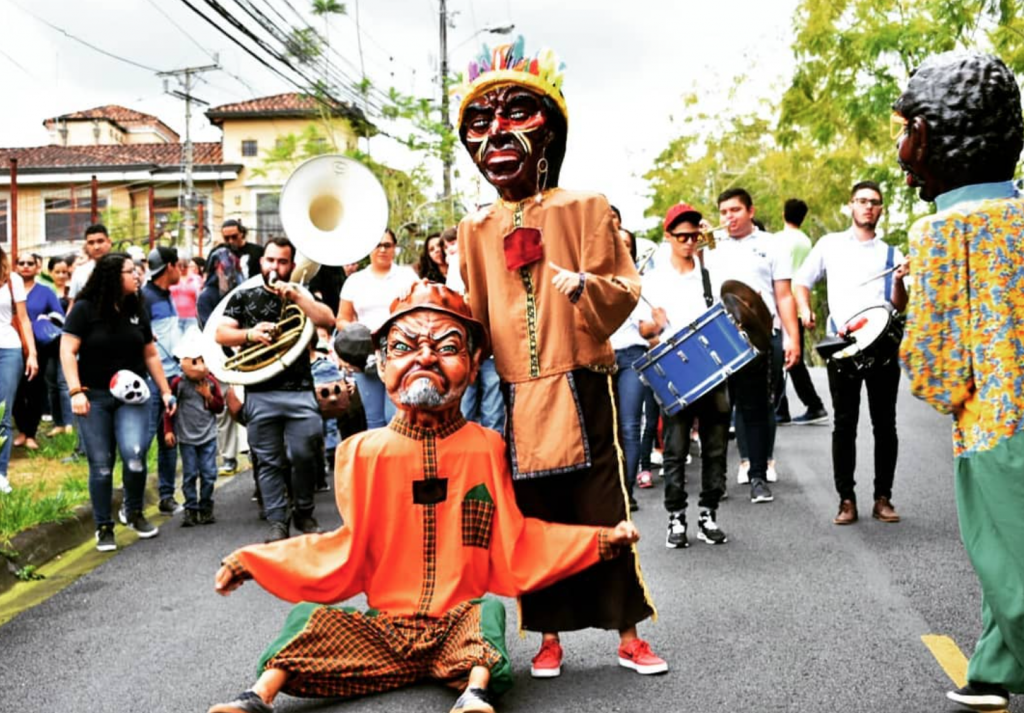 At the parade, Costa Ricans wear their masks with pride and parade down the streets to the rhythms of local folkloric music played by Cimarronas. Cimarron band members are generally self-taught. Since there are no written scores to learn, they must learn to play by ear. The musical part of the day is one of the oldest traditions in Costa Rica and is highly preserved by the Ministry of Culture.
October 31st is not a day filled with trick or treaters, pumpkin pie, or Halloween carvings on pumpkins or pineapples. Day of Masquerade is a cultural and historical day for the Costa Rican people, where traditions and contemporary arts are celebrated!
---
To get Chestnut Hill Farms news and updates delivered to your inbox, sign up for our newsletter.