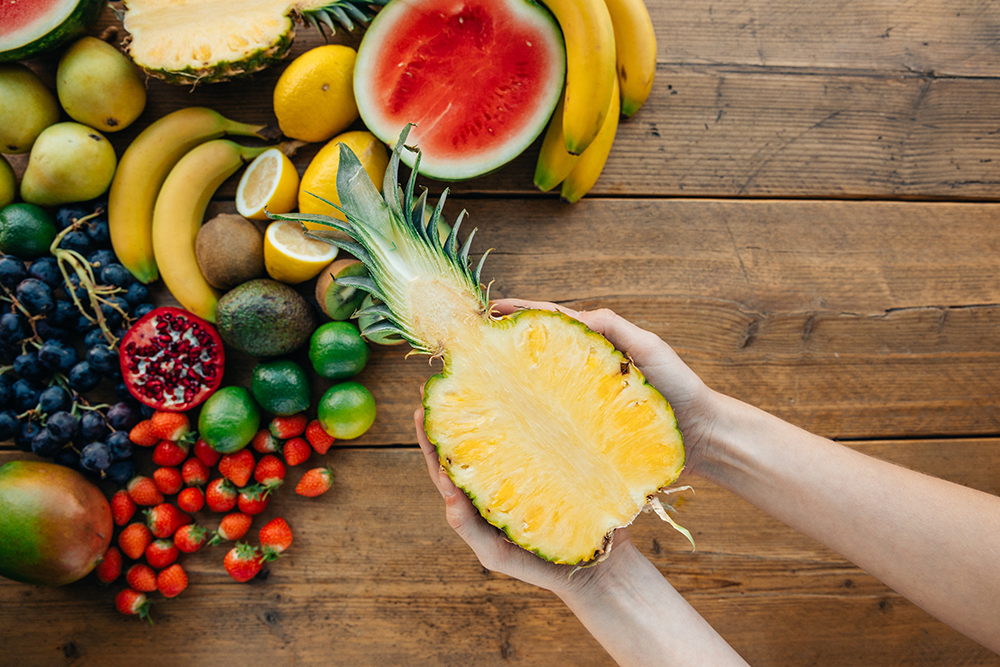 Celebrate Vegan Month With These Easy, Healthy Recipes
November is National Vegan Month, and it's the perfect opportunity to experiment with eating more plant-based meals. Adding just one vegetarian or vegan meal per week to your diet can help you lose weight and ensure you get all the nutrients you need to stay healthy. Some studies have even shown that a plant-based diet may help ward off type 2 diabetes. And while many omnivores may be concerned about forgoing their favorites, there's no reason to worry – almost anything you crave can be made plant-based. Of course, pineapple is also an ideal vegan recipe ingredient. Available year-round, packed with nutrients like vitamin C and fiber, and easy to prepare, this tropical fruit is a delicious addition to myriad vegan recipes. Read on for four of our favorites.
Dairy-Free Pineapple Nice Cream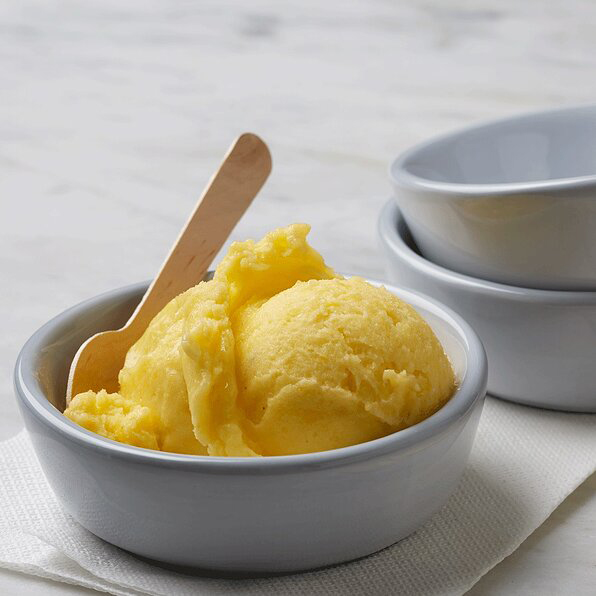 A staple for us here at Chestnut Hill Farms, pineapple "nice" cream earns its name for its simple, healthy ingredients and no added sugars. Despite the simplicity of the process, however, there's no sacrificing flavor here – coconut milk lends plenty of creaminess to the recipe, and pineapple's natural sweetness will make you feel like you're eating a decadent dessert.
Ingredients:
3 cups Chestnut Hill Farms pineapple chunks, frozen in advance
1 can full-fat coconut milk
1 tsp vanilla extract
Directions:
Add all ingredients to a blender and blend until smooth.
Pour mixture into an air-tight container and freeze for 6 hours or until frozen through.
Take nice cream out of freezer about 30 minutes before planning to serve. Or, scrape nice cream into a blender and blend a second time to serve as soft serve.
Vegan Pineapple Oatmeal Bake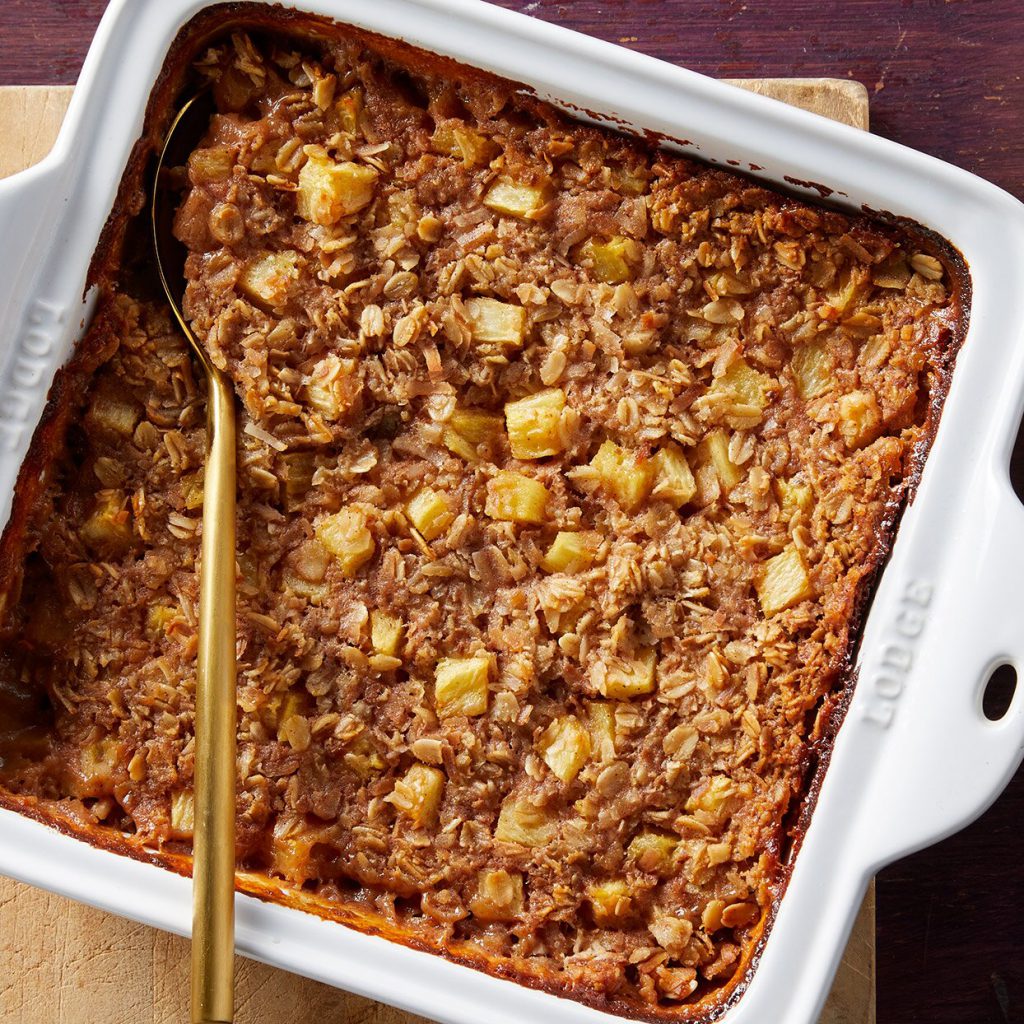 Dark winter mornings can make it even more challenging to get out of bed. Luckily, this pineapple oatmeal bake means breakfast can be waiting for you. Ideal for busy mornings, this bake is full of fiber to help keep you full throughout the day. Just prepare it on the weekend, store it in the fridge, and microwave a serving when you're ready.
Ingredients:
2 cups rolled oats
1 1/2 cup toasted unsweetened shredded coconut
2 tsp ground cinnamon
1tsp ground ginger
1 tsp baking powder
Pinch of salt
2 cups unsweetened coconut milk
1 tsp vanilla extract
3 cups Chestnut Hill Farms pineapple, chopped
½ cup almond butter
Directions:
Preheat oven to 375 F. Spray 8-inch square baking dish with cooking spray.
Mix 1 cup of coconut, oats, cinnamon, ginger, baking powder, and salt. Stir in milk and vanilla. Add pineapple and stir to combine.
Pour into baking dish. Drizzle almond butter on top. Add remaining toasted coconut.
Bake until lightly golden and firm, about 50 minutes.
Recipe adapted from Eating Well.
Pineapple Tofu Stir Fry
Easy to make and endlessly flexible, stir fry is a fantastic weeknight dinner. You can even prep it in advance – make extra and save leftovers in the fridge or freeze all of the veggies and sauce together to throw in the pan when you're ready to cook. Even better, stir fry is the perfect vegan dish. Tofu makes sure there's plenty of protein to keep you full and veggies get a boost of flavor when mingled with the sauce. Pineapple is the ideal extra ingredient – when added to the pan, it'll caramelize slightly, giving it a warm sweetness that balances beautifully with the umami flavors already present.
Our basic pineapple tofu stir fry recipe is just that – basic! Add whatever vegetables you prefer, and feel free to play with proportions. It's all up to you.
Ingredients:
1 tbsp soy sauce OR coconut aminos
1 tbsp rice vinegar
1 tsp brown sugar
1 tbsp ketchup
1 tsp cornstarch
2 tbsp vegetable oil
7 oz extra-firm tofu, drained and cut into 1/2-inch cubes
1 tbsp garlic, minced
2tsp oz ginger, grated
1/2 red bell pepper
1 cup broccoli, steamed
1 cup chopped Chestnut Hill Farms pineapple
Rice, for serving
Directions:
In a small bowl, mix together soy sauce, rice vinegar, ketchup, brown sugar, and cornstarch until smooth. Set aside.
Heat 1 tbsp vegetable oil in a wok or large frying pan over medium-high heat. Add tofu and cook until golden brown, about 5 minutes. Remove tofu and set aside.
Add an additional tablespoon of oil to the pan and heat. Add garlic and ginger and cook for about 30 seconds or until fragrant.
Add red bell pepper and pineapple and let cook until tender, 2-4 minutes.
Add broccoli and sauce, stirring until all vegetables are coated.
Add tofu back to the skillet, stirring until sauce is thickened and tofu is heated through.
Vegan Pineapple Zucchini Muffins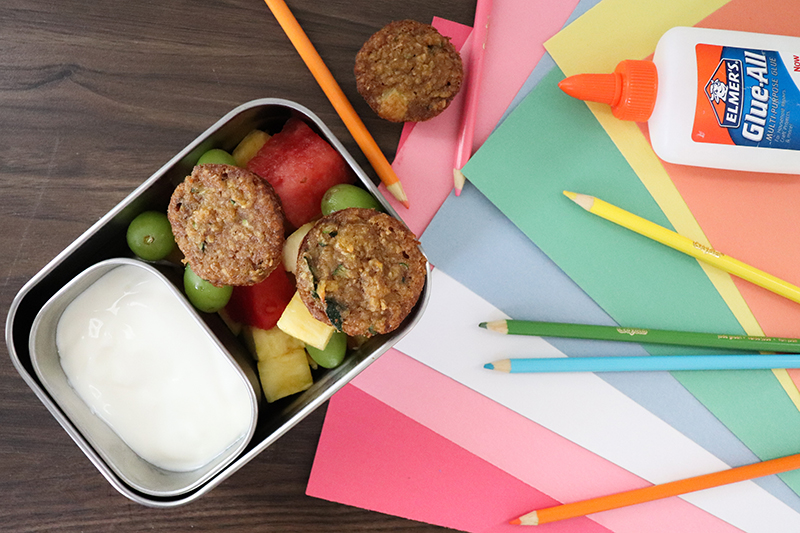 These sweet muffins are perfect for on-the-go breakfasts and snacks. Bake them in a mini muffin tray for kid-friendly bites, or make them full-size for a more filling treat. For kids (or adults) that aren't a fan of green veggies, these are also a great option: Sweet pineapple disguises hidden zucchini for muffins that are packed with valuable vitamins.
Ingredients:
1 cup Chestnut Hill Farms pineapple
2 tbsp ground flaxseed
6 tbsp water
1 cup zucchini, grated and drained
1/4 cup agave or honey
1/3 cup canola oil
1 tsp vanilla
1 cup oat flour
1 tsp baking powder
1 tsp baking soda
1 tsp salt
1 tsp cinnamon
Directions:
Chop up pineapple into chunks. If you have a food processor, add chunks and pulse until crushed. Or, finely chop by hand. Drain excess liquid.
Mix flaxseed and water together. Put in fridge and let thicken for about 15 minutes.
Add pineapple, zucchini, flax seed mixture, agave, oil, and vanilla to a bowl. Mix until combined.
In a separate bowl, mix together oat flour, baking powder, baking soda, salt, and cinnamon.
Combine dry and wet ingredients. Mix until combined.
Pour batter into greased muffin tin and bake for 15-20 minutes until golden brown.
---
Want more simple pineapple recipes sent to your inbox? Sign up for our newsletter today.