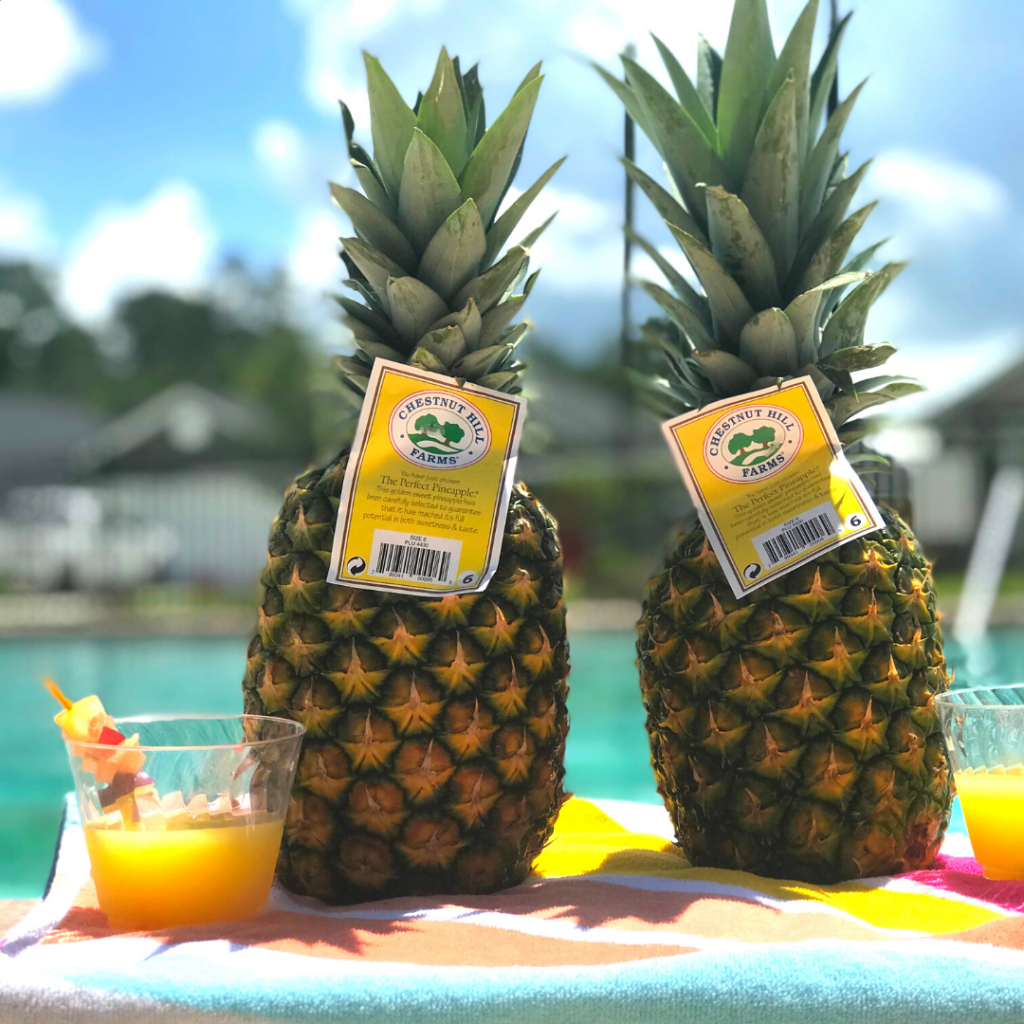 Cool for the Summer
Summer is all about staying cool and shredding the waves at the local beach? Cool. Loading up a drink chest with ice? Cooler. Chilling out with an extravagant pineapple cocktail? Coolest.
As the unofficial kickoff to the season, Memorial Day is the perfect time to bust out some new recipes that will keep you and your crew happy all summer long. Not only do smoothies and drinks made with pineapples taste good, but they're also good for you. We've pulled together a couple of our favorite pineapple drinks, so head to the store to pick up the perfect pineapples and read on.
Frozen Pineapple Cocktail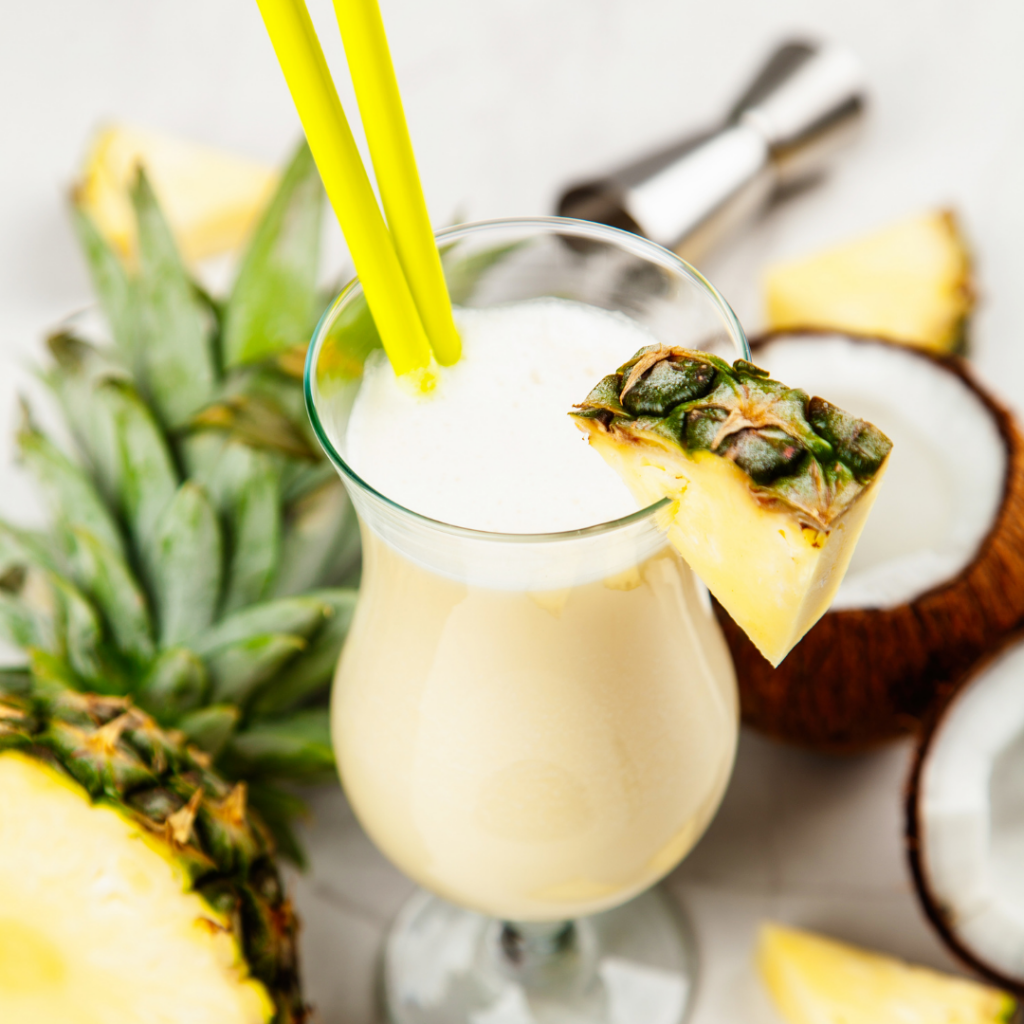 A perfect summer cocktail has a mix of fruity flavors that enhance the warm atmosphere they should be enjoyed in! The Perfect Pineapple makes this cooler an even sweeter pineapple cocktail treat without adding any sugars!
Ingredients
1 Perfect Pineapple sliced into chunks
1 ½ to 2 cups ice cubes
½ cup coconut milk
1/3 cup of your favorite rum
Maraschino cherries
Lime slices
Directions
In a blender, mix pineapple chunks, coconut milk, rum, and ice until combined and smooth.
If you'd like it sweeter after taste testing the cocktail, add honey until perfected
Pour into glasses and garnish with cherries and lime slices to your liking
Recipe from Stress Baking
Frozen Pineapple Margarita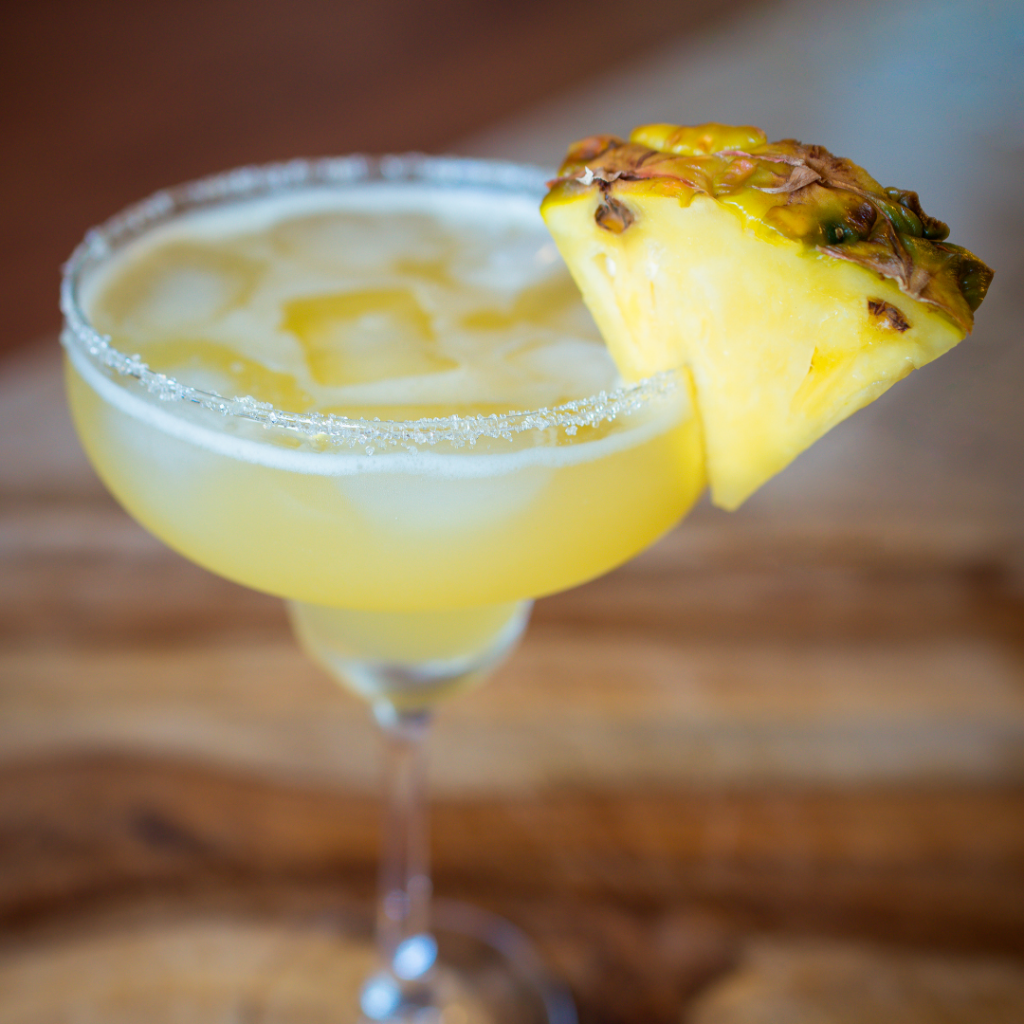 Add a pineapple twist to America's most famous cocktail, the Margarita! Sure to be a crowd favorite, you can double this recipe as much as you need until your blender is full!
Ingredients
2 cups Perfect Pineapple sliced into chunks
1/4 cup fresh lime juice
1/4 cup of your favorite tequila
2 tablespoons triple sec
1 cup ice
Mint leaves for garnishing
Directions
Add pineapple, lime juice, and ice to the blender. Mix until smooth. 
Add tequila and triple sec to blender. Mix thoroughly. 
Pour into glasses and garnish with mint leaves. You're ready to serve!
Recipe from Saucy Kitchen
Kids Pineapple Cocktail Cooler
For a kid-friendly drink, try this recipe to cool them down after a long day enjoying the outdoors. This delicious drink is sweetened with fruit, so don't worry about adding to the already sugar-filled day the kids have had!
Ingredients
1 Perfect Pineapple sliced into chunks
2 cups of ice
1 teaspoon almond extract
Juice of ½ lemon
Directions
For a smooth drink, all of the ingredients should be placed into a high-powered blender being mixed until smooth
For a slushie drink, put all of the ingredients in a blender and blend until smooth. Add 1 ½ to 2 cups of ice into the blender and pulse until the ice is the size you want for the drink.
Recipe from Super Healthy Kids