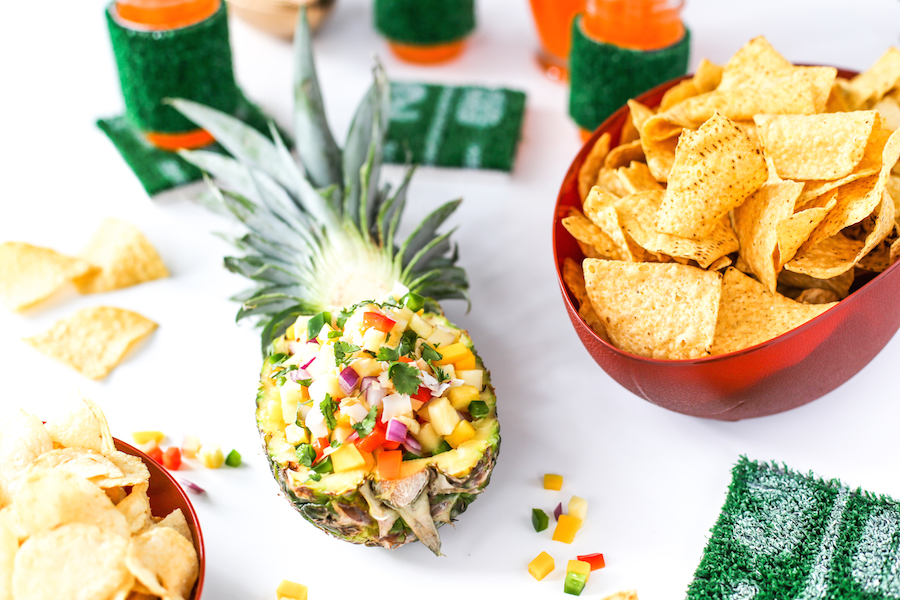 It's finally football season, so you know what that means: tailgates, barbecues, and delicious pineapple appetizers (pineapp-etizers, if you will)! This year, we can look forward to some intense face-offs: the SEC Championship on December 7th, 2019, the College Football National Championship on January 13th, 2020, and the 54th Super Bowl on February 2nd, 2020. At your tailgate, what better way to spice up your table and spoil your party guests than with these scrumptious pineapple apps? As you plan your party, check out these football season recipes that will give you all the energy you'll need to cheer for your team.
BBQ Ham, Cheese, and Pineapple-Onion Sliders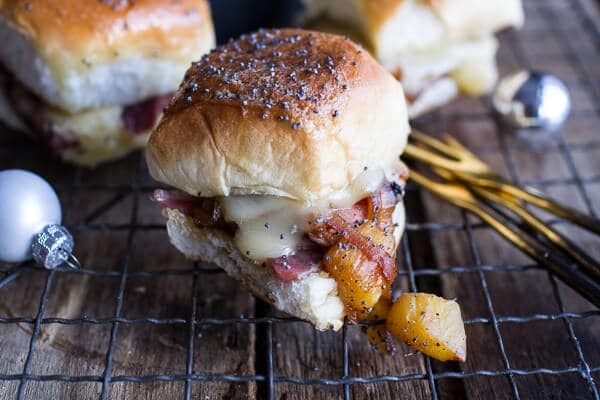 Recipe and photo sourced from Half-Baked Harvest
A tailgate is not complete without barbecue or delicious handhelds – and this recipe has both! After caramelizing your onions and pineapples, pile ham, swiss cheese, and this delicious mixture onto a Hawaiian roll and top it off with a jerk BBQ sauce. The tartness of the pineapple cuts the richness of the sandwich for the perfect game-day sandwich.
Crock Pot Pineapple Chili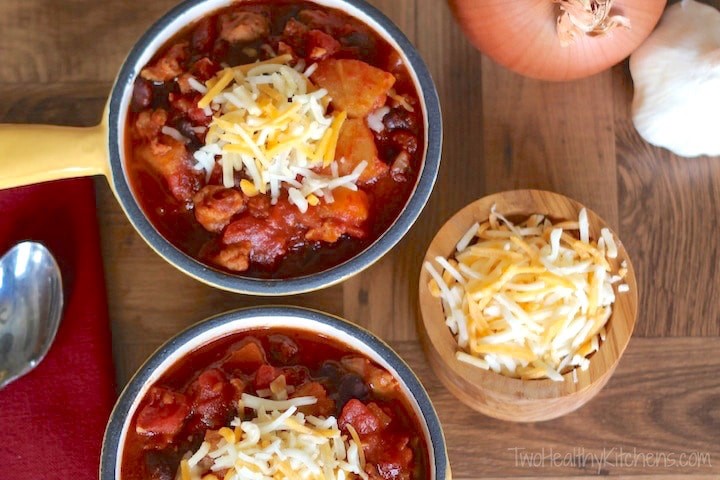 Recipe and photo sourced from Two Healthy Kitchens
Tired of your traditional meat-and-beans chili? Throw some pineapple into the mix! It gives a light, sweet flavor to the spicy, smoky notes of the sausage, onions, and tomatoes.
The best part is that you can let it cook all day, giving you plenty of time to prepare for the party and cheer for your players.
Pineapple Pigs in a Blanket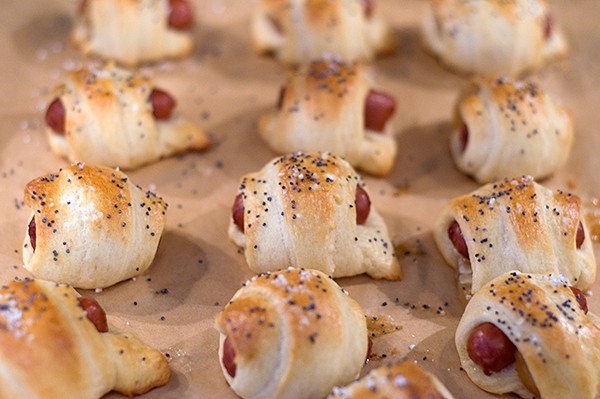 Recipe and photo sourced from Never Enough Thyme… When Lana's Cooking
When you host a big group of party guests, finger-foods are a must! They can eat a whole handful while still wearing their foam finger. All this recipe requires is crescent rolls, cocktail sausages, and Chestnut Hill Farms pineapples. Roll them and bake them together for the perfect sweet-and-savory bite!
Cheesy Bacon-Pineapple Dip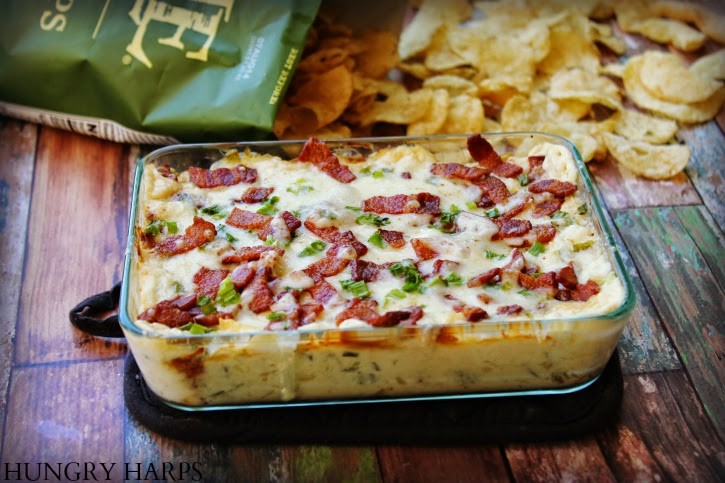 Recipe and photo sourced from Hungry Harps
Honestly, what is better than cheese, bacon, and Chestnut Hill Farms' perfect pineapple? In this melty, smoky recipe with onions and garlic, they make an unstoppable dip for crackers or potato chips! The pineapple pieces make the dip taste lighter and fresher so that it doesn't sit heavy on your stomach when you jump up to cheer.
Pineapple and Shrimp Salsa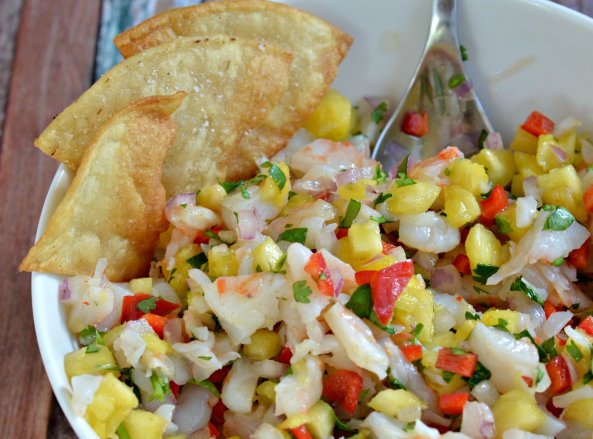 Recipe sourced from Mountain Mama Cooks
Chips and salsa are probably one of the most classic appetizers ever, but they can sometimes be boring. On game day, give this basic starter a major makeover by simply adding pineapple and shrimp! It may sound unconventional, but it provides a unique texture and tartness to the mix and pairs perfectly well with crisp, salty tortilla chips.
Happy Tailgating!
Whether you are cheering for the Jaguars or the Jets, the Chargers or the Chiefs, these pineapple football season recipes will make game day! No matter the final score, you'll certainly win with your party guests when they taste Chestnut Hill Farms pineapples.
Don't forget to Sign up for the Chestnut Hill Farms Newsletter to stay in the know for more fun pineapple recipes and party ideas.