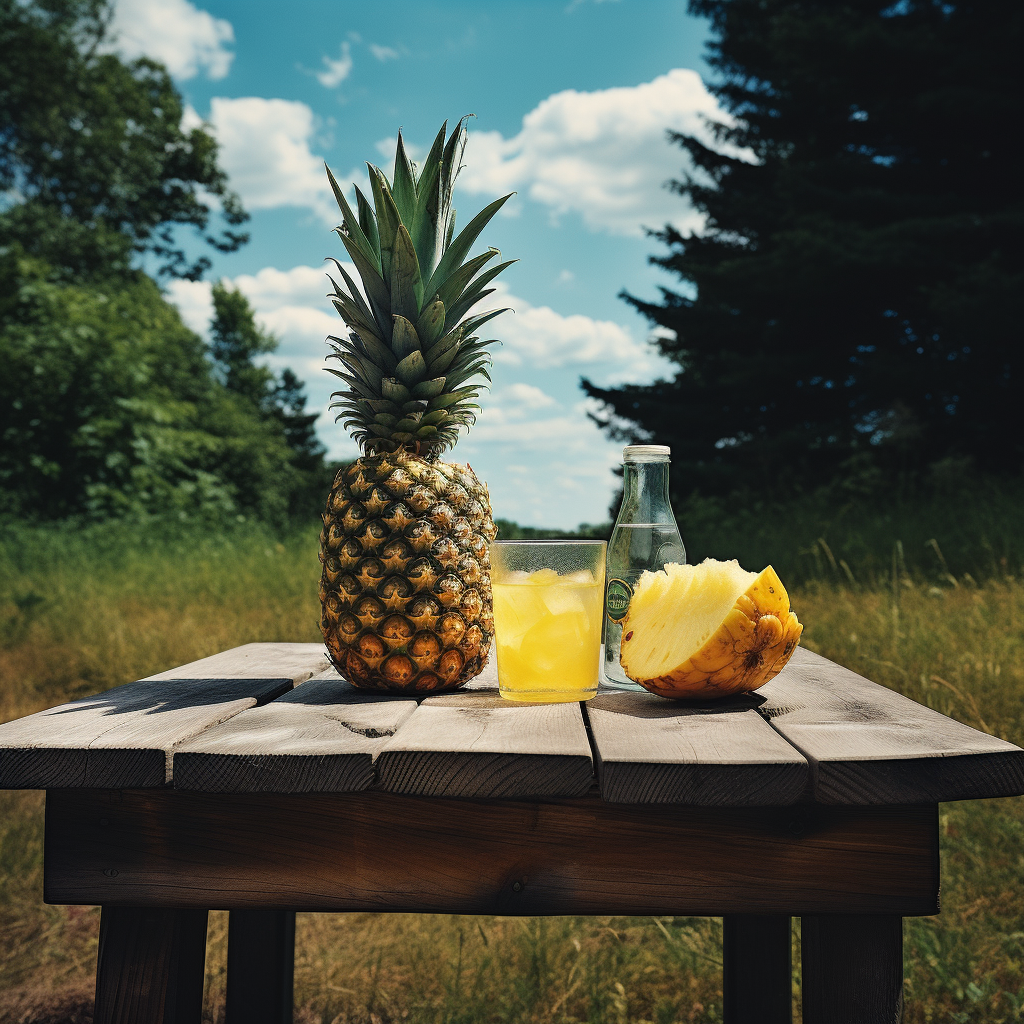 Keep Calm and Sip On: Homemade Pineapple Lemonade Recipe
Are you searching for a fun, refreshing, and healthy way to beat the heat this summer? Look no further! We're taking a delightful detour from the typical summertime drink and putting a sweet twist on a classic with our homemade Pineapple Lemonade recipe. Not only is this beverage easy to make, but it also boasts numerous health benefits, making it a splendid alternative to store-bought juices.
Recipe: Simple Yet Scrumptious
Why get bogged down with complex recipes when you can cool off with just three ingredients? At the heart of this homemade pineapple lemonade recipe is the star ingredient, our perfect pineapple. Combine this with the tart taste of fresh lemons, and you have a deliciously refreshing treat on your hands.
Here's what you'll need:
One Chestnut Hill Farms Perfect Pineapple, chopped into pieces
Two lemons, juiced
One cup of ice
To whip up this thirst-quenching concoction, simply place all the ingredients into a blender and blend until smooth. You're left with a wonderfully tangy and sweet blend of pineapple and lemon. Add honey or stevia extract to taste, and voila! You have a delightful, homemade pineapple lemonade that will make your summer infinitely more refreshing.
If you're needing some tips for chopping up your pineapple, check out our best suggestions here.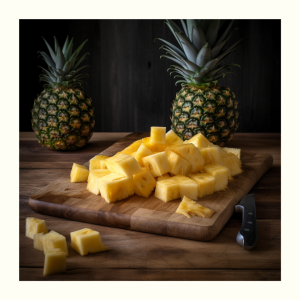 Why Homemade is Better
Making your juice at home has significant benefits over buying it at the store. When you take control of the ingredients, you can ensure there are no artificial preservatives, colors, or high amounts of sugar that are common in store-bought beverages. You're getting a fresh, natural, and healthier drink that's packed with the goodness of fruits.
Pineapples are a rich source of vitamin C and manganese, which can boost your immune system and aid digestion. Lemons, too, are an excellent source of vitamin C, and they also contain a good amount of potassium and vitamin B6. Together, these fruits make a power-packed drink that keeps you hydrated and provides an essential nutrient boost.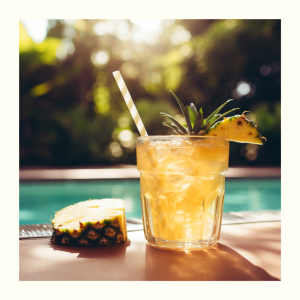 Enjoy Pineapple Lemonade Anywhere, Anytime
The best part about our homemade pineapple lemonade? You can enjoy it everywhere. Sipping on it while lounging in your backyard, carrying it to a picnic, or serving it at a summer barbeque – this versatile beverage fits the bill for every occasion.
Hosting a summer party? Impress your guests with a pitcher of homemade pineapple lemonade. It not only makes for a vibrant and visually appealing drink, but its fresh and unique taste is also sure to win everyone over.
For an extra kick, consider adding a splash of your favorite spirit for a tropical cocktail. Or add some muddled mint for a more refreshing twist. With this pineapple lemonade, you're limited only by your imagination.
So this summer, escape from the heat, boost your health, and savor the flavor with our easy-to-make Pineapple Lemonade. It's a surefire way to put a refreshing twist on your summer days. Happy sipping!
Stay Connected with Chestnut Hill Farms
Subscribe to our newsletter today for more Perfect Pineapple recipes, news, and more!