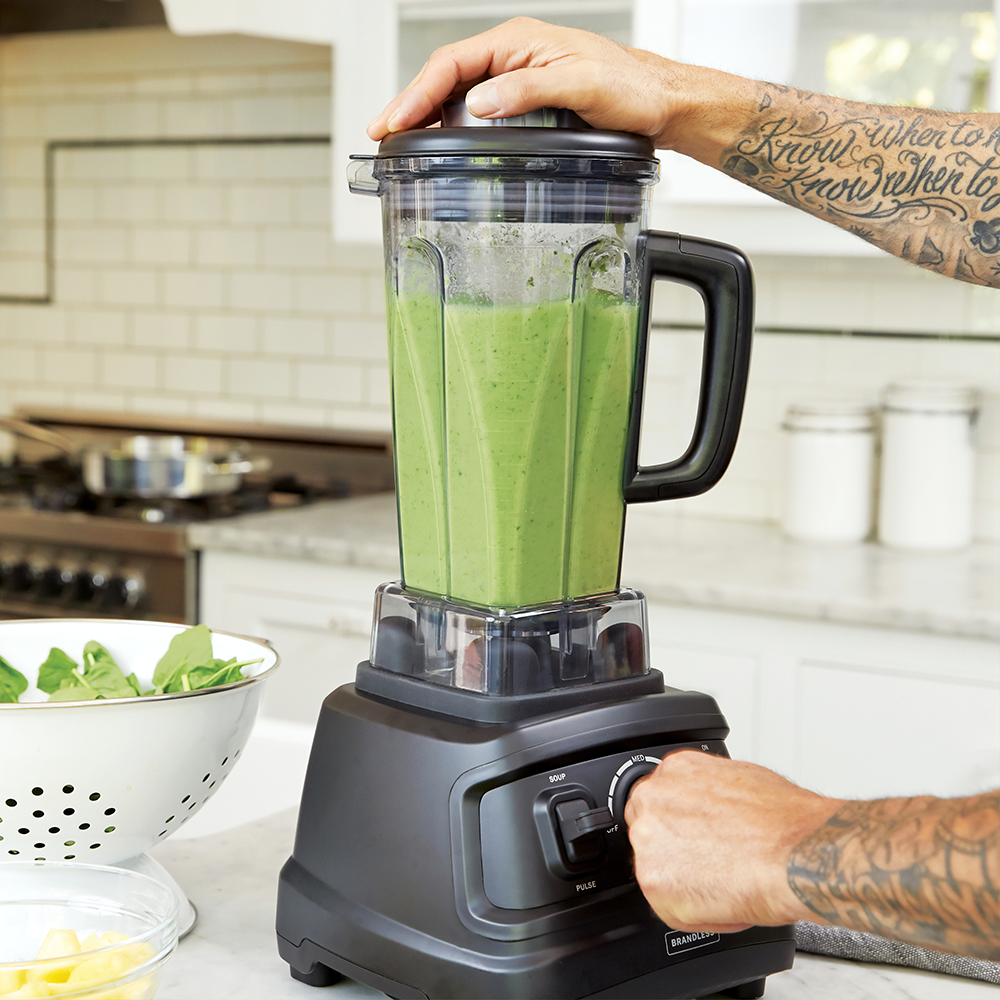 Green juice makes getting your fruits and vegetables easier.
Whether you're new to healthy eating or you're already a nutrition wiz, green juice is a simple way to add a few more servings of fruits and vegetables to your diet. Green vegetables, in particular, are full of minerals and vitamins. Plus, with the helpful addition of sweet pineapple, these juices go from simply nutritious to refreshing and delicious.
Why Green Juice is a Go
Green juices usually get their color from the inclusion of a dark leafy green like spinach or kale. Full of nutrients like magnesium, iron, and vitamin A, these greens have been shown to stimulate blood flow and provide the body with a bit more energy. If you're trying to avoid caffeine jitters, green juice may be an alternative. Additions of celery or cucumber provide the blend with other vitamins and antioxidants. Plus, according to the CDC, only 12.2% of adults reach the daily fruit intake recommendation and only 9.3% consume enough vegetables. Green juices may be a great on-the-go option to shift our produce eating habits.
What to Know Before You Juice
Though green juice is a great way to add some more nutrients to your diet, it's important to remember that experts agree it isn't a meal replacement. Instead, try enjoying a green juice with a bowl of yogurt for breakfast or as a mid-afternoon treat, and make sure to eat several servings of whole fruits and vegetables each day too.
The Juicy Details
Pineapple Green Juice with Ginger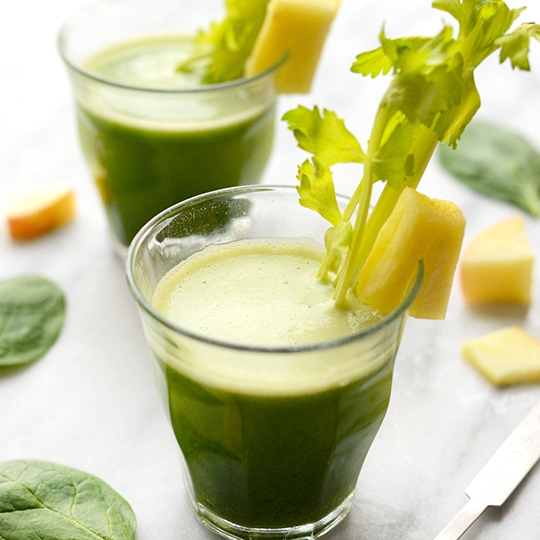 Ingredients:
1/4 tsp ground ginger
1/8 tsp cardamom
2 cups spinach, packed
2 celery stalks
1 cup Chestnut Hill Farms pineapple
1 medium apple
Directions:
Juice spinach first, then celery, pineapple, and apple.
Add ginger and cardamom and mix with a spoon until dissolved.
Serve at room temperature over ice.
Tropical Green Juice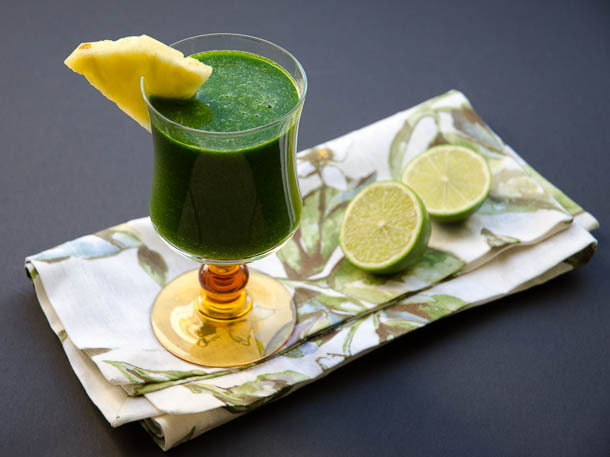 Ingredients:
1/3 Chestnut Hill Farms pineapple, peeled
8 oz fresh spinach
1 large mango, peeled and pitted
1-2 limes, peeled
Directions:
Juice each ingredient listed above.
Stir juices together.
Serve over ice.
Sweet & Spicy Pineapple Grapefruit Green Juice
For those without a juicer, try a blender-friendly recipe like this one which can be drunk as a thin smoothie or strained to make a juice.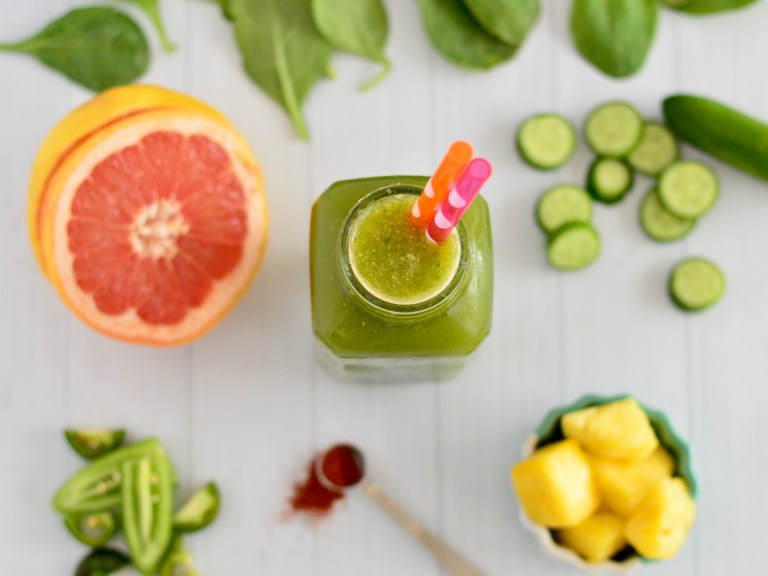 Ingredients:
2 cups ice
1 cup packed spinach leaves
1 1/2 cups water
1 small jalapeno pepper, seeds removed, sliced
1 1/2 cups cubed Chestnut Hill Farms pineapple
2 baby cucumbers
Juice from 1 grapefruit
1/4 tsp cayenne pepper
2 scoops protein (optional)
Directions:
Steep sliced jalapeno in 1 cup of water for about 10 minutes.
Combine all other ingredients in a large blender.
Strain jalapeno water into blender through a fine mesh sieve, removing all slices and seeds. Add one small piece of jalapeno to the blender and set rest aside.
Blend all the ingredients until combined.
To turn into a juice, pour smoothie through mesh sieve.
Keep the Juice Flowing
Don't miss out on more great ways to use pineapple. Subscribe to our newsletter to stay up to date with pineapple news and delicious recipes.
---
Resources
To learn more about the health benefits of pineapple and other produce, visit the links below.