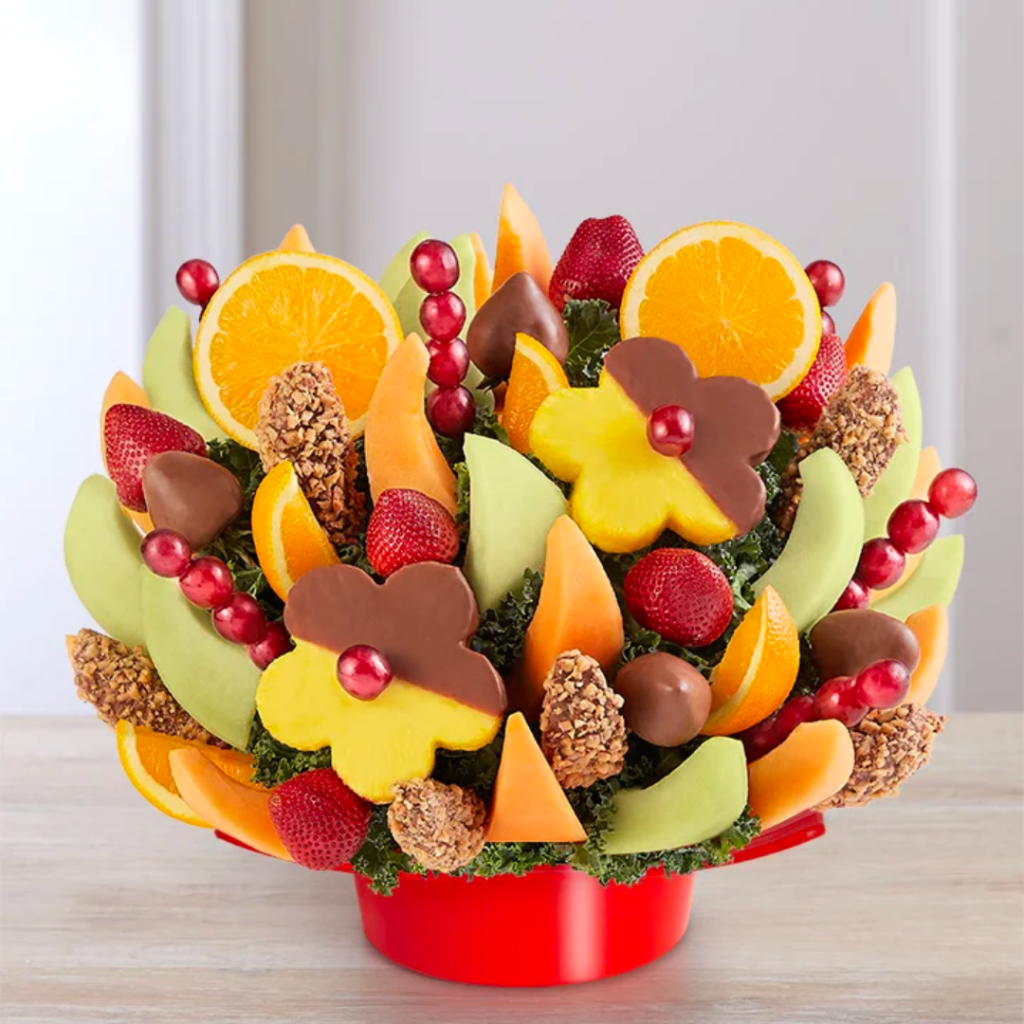 The Perfect Gift
With Valentine's Day right around the corner, love is in the air. The birds are chirping, the sun is shining, and the pineapples are ripe for giving. If you're looking for the perfect Valentine's Day gift to give your loved one, look no further! A fruit bouquet is a lovely (and delicious) way to let your person know that you think they're sweet (get it?). 
What better way to express your love than with a delectable, shareable dessert?
What You'll Need for your Fruit Bouquet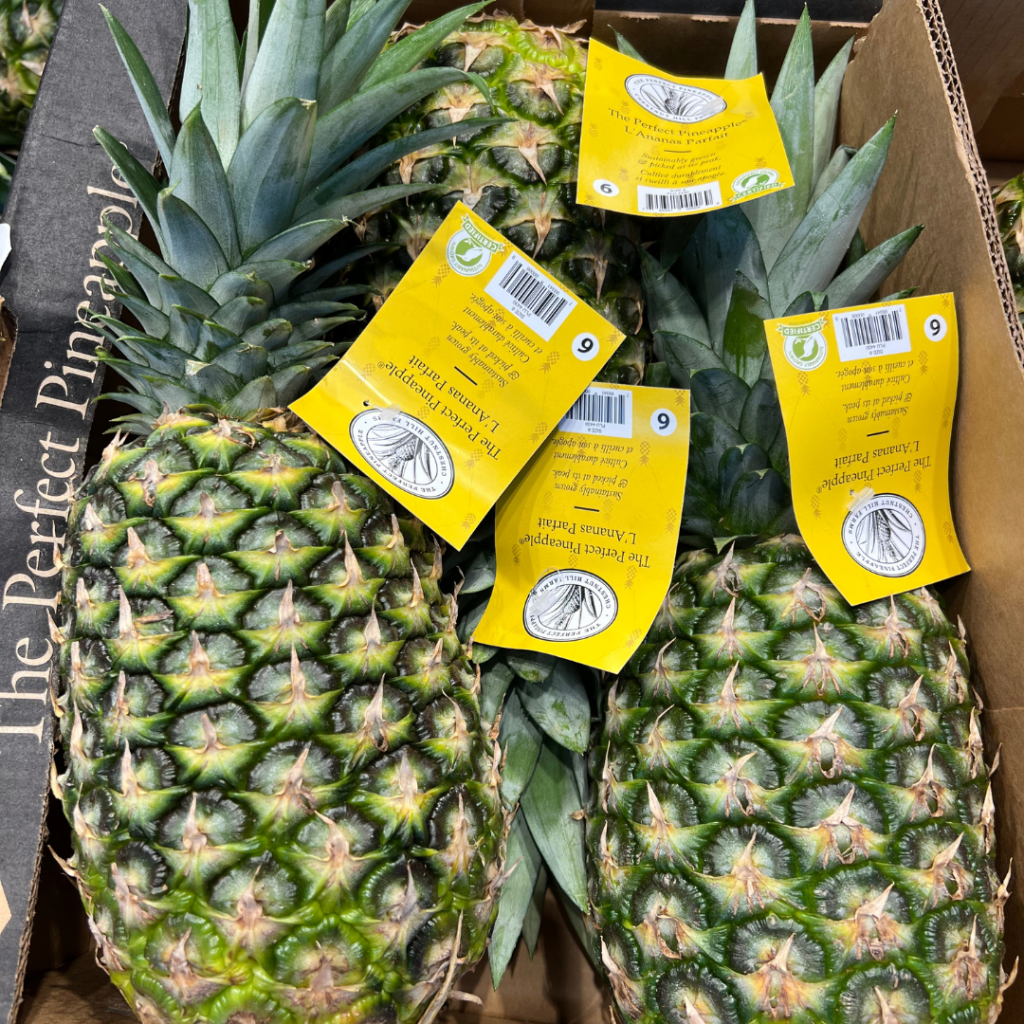 Let's start off by gathering the materials needed for your fruit bouquet. First, check out what fruits are in season at the time so your bouquet will be fresh. Luckily, Chestnut Hill Farms Perfect Pineapples grow year round in Costa Rica. You can find our Perfect Pineapples at your local grocery store no matter the season!
Next, you'll need to round up some skewers to put your fruit on. You can find these online or at a craft store. Make sure to have a good pair of scissors handy, so you can cut the skewers to different heights.
Lastly, you'll want to find something to put your creation in. Whether it be a basket, a mug, or a small pot, just make sure there's space to fill it with love! If you are using a larger container, you might want to consider buying a large piece of foam to keep the skewers standing upright.
Heart Shaped Pineapples
Using different types of fruit will impress most everyone, but if you're looking to give something swoon-worthy to your sweetheart, consider cutting your pineapple pieces into a heart shape!
It sounds tricky, but is actually quite simple. This will give your bouquet more dimension and will bring your gift to the next level.
Directions:
Start by cutting the rind off of the sides of the pineapple as well as the crown.
Slice your pineapple vertically down the middle as well as across. You will be left with four pieces.
Then, take one of the four pieces and find the sharpest corner of the pineapple where the two cuts meet as the bottom point of the heart. Place that sharp corner onto the cutting board, and lightly slice downard from the top to begin forming the top of the heart.
Next, carefully use your knife on the sides to slice off little portions to make the curves of the heart. And there you have it; heart-shaped pineapple!
You can now chop up the pineapple into your desired thickness.
Styling your Basket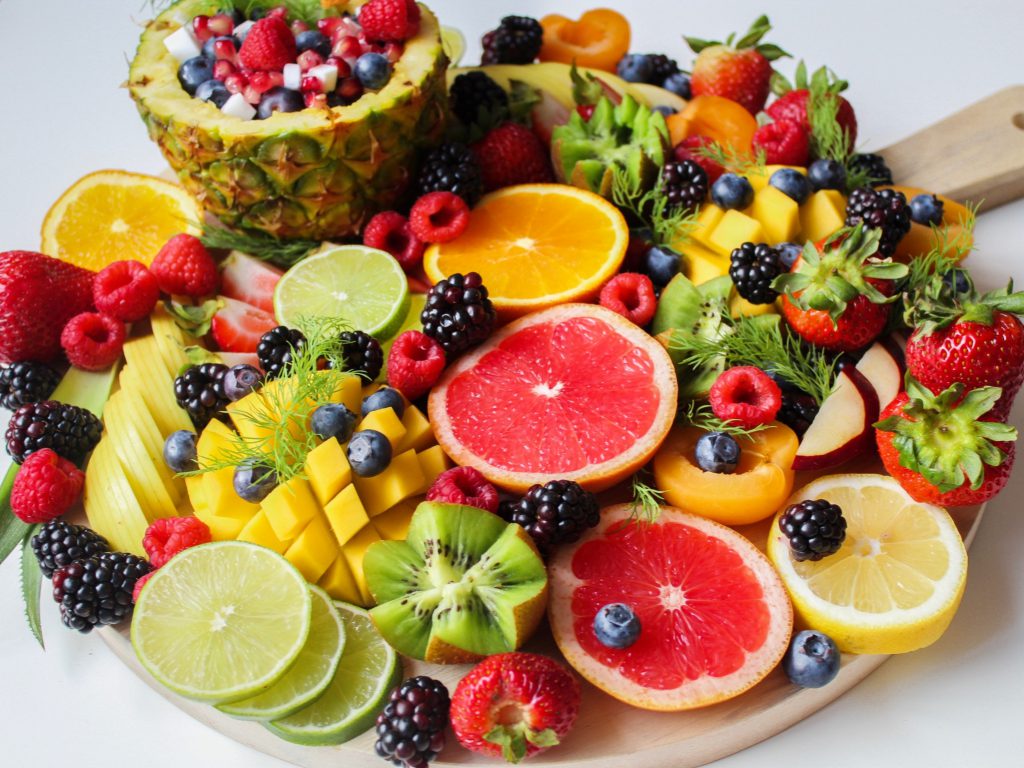 When it comes to styling your fruit bouquet, keep in mind the other fruits you are adding, such as strawberries, bananas, raspberries. For Valentine's Day, you can't go wrong with an emphasis on red fruits. To add extra color and flavor, consider decorating some of your fruits with drizzled chocolate in fun patterns or covering them completely. The more chocolate, the merrier! Once you have all of your fruits picked out, cut how you want, and have your preferred amount of chocolate in place, you're ready to put them onto their skewers. When you make your final arrangements, try to create a balance of fruits all around to make it fuller and cohesive. To give it some extra flare, consider adding in some decor as well, such as little skewers with hearts on them or other Valentine's related signs.
Once everything is in place, voila! You have made the perfect fruit bouquet for that special someone.
---
Make sure you're subscribed to our newsletter so you can stay up to date with the latest tall tales & tips, recipes, fun facts, and more from Chestnut Hill Farms!