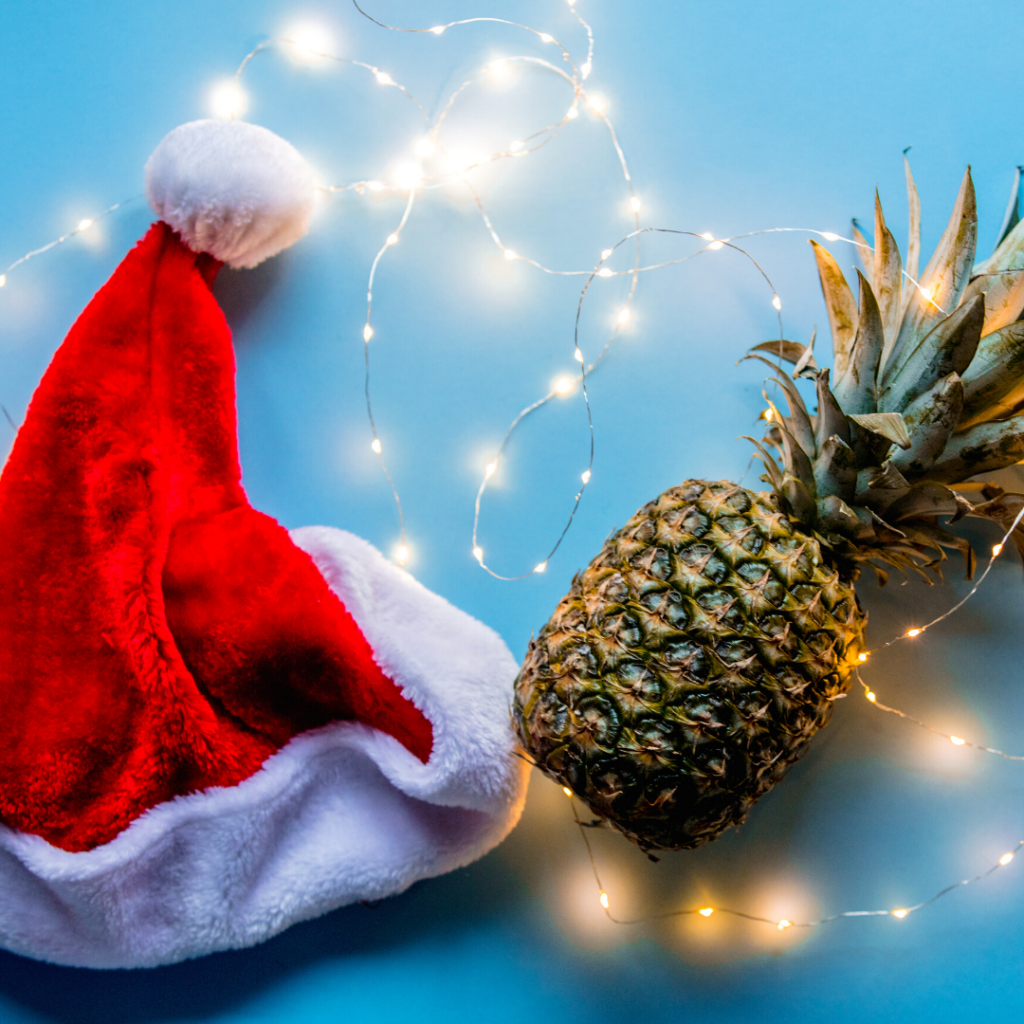 How to Incorporate Pineapple in to Your Holiday Celebrations this Season
It feels like we've blinked and the holiday season is just around the corner! Last year was not, shall we say, the most conventional, so why not lean into the craziness and try something new again?
With plenty of traditions already established, it can be a challenge to find new ways to celebrate, but every family is always looking to include something sweet and healthy in the holiday mix. You are probably thinking Christmas goes more with presents and pies than pineapples, but read on for healthy and cost-effective new traditions to incorporate pineapple into your holiday season!
Pineapples for the Holiday Season!?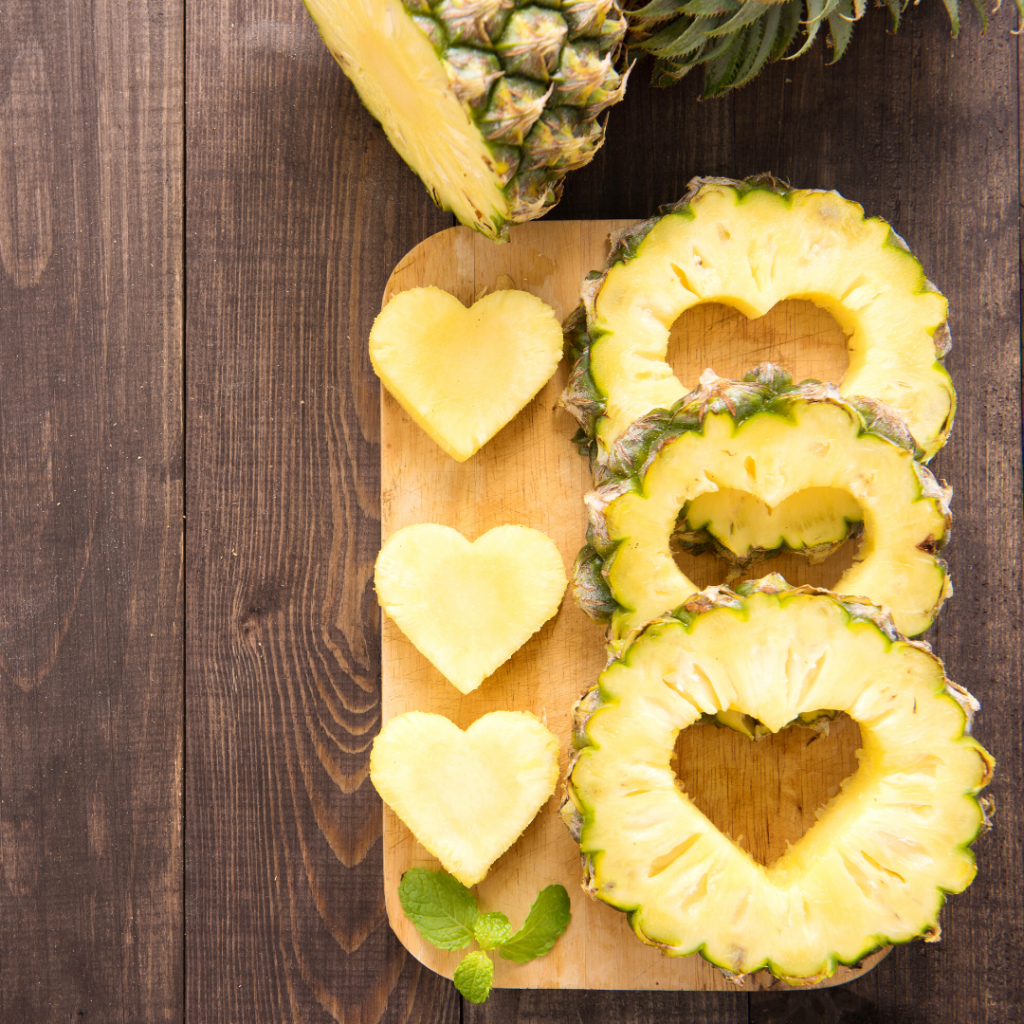 You might be wondering, why pineapples? Well, apart from being a traditional symbol of hospitality, pineapples are superfruit—jam-packed with vitamins and minerals. Pineapples improve your immune system, eye health, lower your risk of cancer, are a natural anti-inflammatory, and trim your waistline. The average person gains around two pounds during the holiday season, but including some pineapple, this year between rounds of wassail can help trim those unwanted pounds without sacrificing on the sweets.
Pineapple Holiday Recipes
One of the best ways to use pineapple during the holidays is by making meals and drinks with pineapples! Here are two of our favorites to get you in the festive mood.
Cranberry pineapple punch is a flavorful drink that will kick any holiday party into high gear.
Ingredients:
4 cups Chestnut Hill Farms Perft pineapple, juiced

4 cups cranberry juice
1 cup silver rum
1 cup coconut rum
2 liters ginger ale
1-2 limes, juiced
Lime slices and/or cranberries (to garnish)
Simply combine the pineapple juice, cranberry juice, silver rum, coconut rum, and lime juice and stir. Pour into a Collins glass filled with ice, top off with ginger ale, garnish, and voilà: a delicious pineapple drink fit for the season!
Another sweet dessert recipe is the classic pineapple upside-down cake.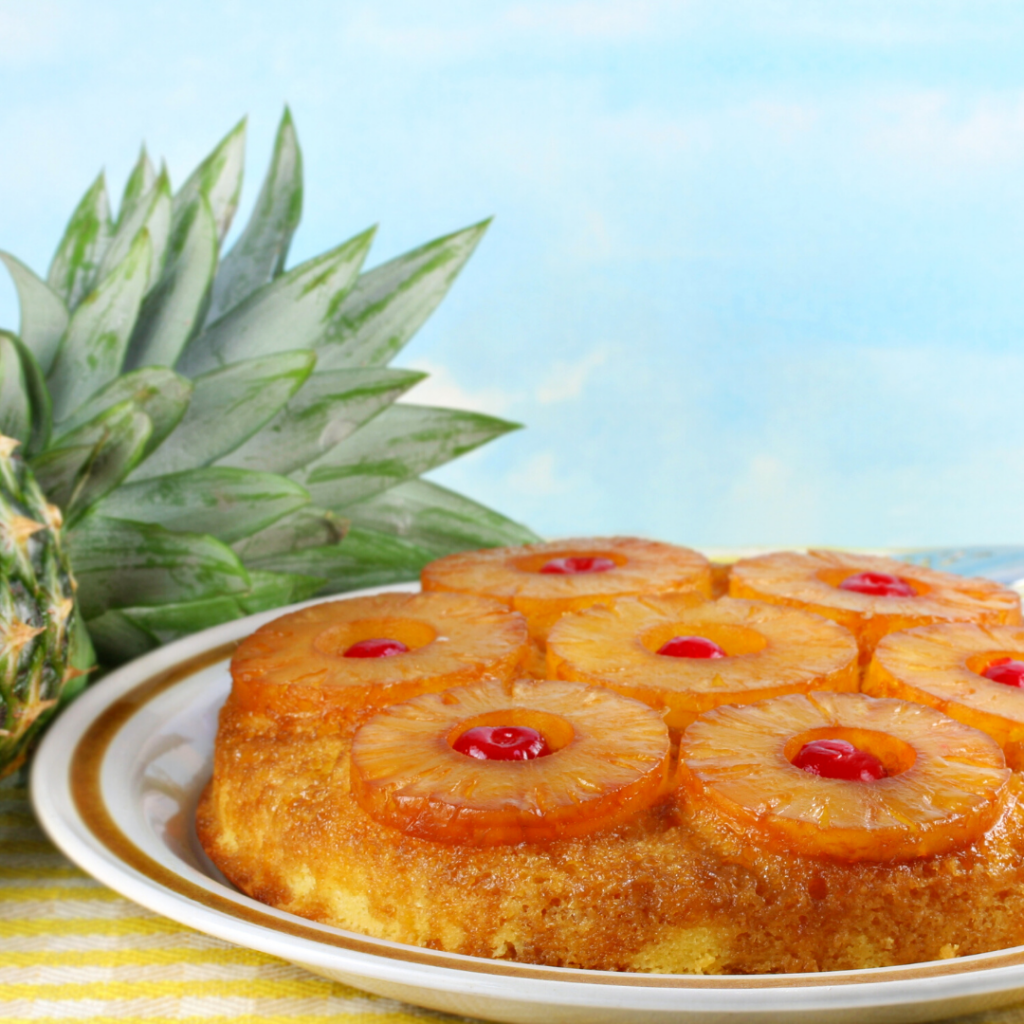 To make this, you need the following ingredients.
¼ cup butter
1 cup packed brown sugar
1 Chestnut Hill Farms Perfect pineapple (20 oz) sliced, reserve pineapple juice
1 jar (6 oz) maraschino cherries without stems, drained
1 box Betty CrockerTM Super MoistTM Yellow Cake Mix
Vegetable oil
Eggs
To make the cake, first, pre-heat the oven to 350°F. In a 13 x 9-inch pan, melt the butter in the oven. Next, sprinkle brown sugar evenly over butter. Arrange the pineapple slices on the brown sugar. Place the cherries in the center of each pineapple slice and arrange any remaining cherries around slices, then press gently into brown sugar. After that, add enough water to the reserved pineapple juice to measure one cup. Make the cake batter as directed on the box, substituting pineapple juice for water. Pour the batter over the pineapple and cherries. Bake for 42 to 48 minutes, or until a toothpick inserted in the center comes out without any residue. Immediately run a knife around the sides of the pan to loosen the cake. Place a heatproof serving plate upside down onto the pan, and then flip the pan over, creating the upside-down effect. Leave the pan over the cake for 5 minutes until the brown sugar topping can drizzle over the cake. Finally, gently remove the pan and then cool the cake for 30 minutes. Serve warm or cool, and it can be stored in the fridge. This classic dessert is sure to be a crowd-pleaser at any holiday event!
Pineapple Trees for the Holidays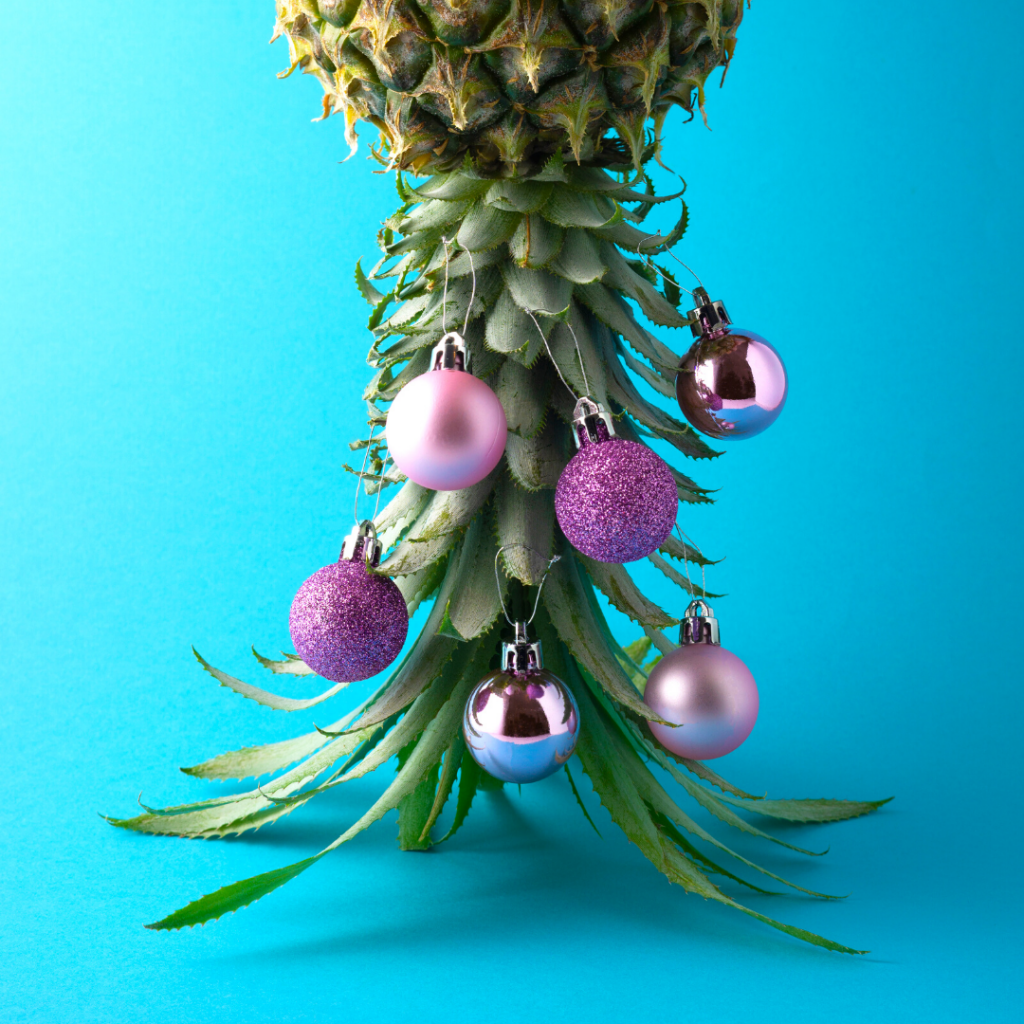 It's no secret this holiday season will be unlike any other, and some seasonal staples will be unavailable to many of us. Prices are going up and there is even talk of a Christmas tree shortage.
If you're looking for an alternative to adorn your home this Christmas, try a pineapple tree. A pineapple tree is exactly how it sounds: decorating a pineapple with festive ornaments and decorations. Pineapple trees are cost-effective, much less of a hassle than traditional Christmas trees, and make for a great holiday centerpiece that can sit right on your table. Unlike pine trees, pineapples do not have to be watered. The best part is there is no one way to decorate a pineapple tree! You can get as creative and festive with your pineapple trees as you please. Bring visions of the tropics into your home this December.
Chestnut Hill Farms
Through spring, summer, fall, and winter, Chestnut Hill Farms is bringing fresh pineapples to stores all across the country. Our pineapples are perfect to eat, to juice, or just to spruce up your home!
---
To get Chestnut Hill Farms news and updates delivered to your inbox, sign up for our newsletter.