A Tropical Tribute to Dad
When Father's Day falls in the middle of the summer, what better way to celebrate Dad and break the heat than with fresh, sweet pineapple? Whether it's served fresh, barbecued or thrown on the grill, pineapple is the quintessential summer treat.
Chestnut Hill Farms grows the MD-2 pineapple, a sweeter variety known for its consistent ripeness and size. At Chestnut Hill Farms, we take great pride in our MD-2 pineapples. We plant the seeds and harvest the crop by hand to make sure that they are always uniform and undamaged. We clean them, cool them and grade them for quality and sugar content before sending them around the world and to your home.
On June 16th, let the freshness and sweetness of our MD-2 pineapples flavor your Father's Day celebrations with these three delicious recipes that Dad is sure to love (and to eat straight out of the fridge for the rest of the week)!
Chestnut Hill Farms Sweet and Savory Pineapple Salsa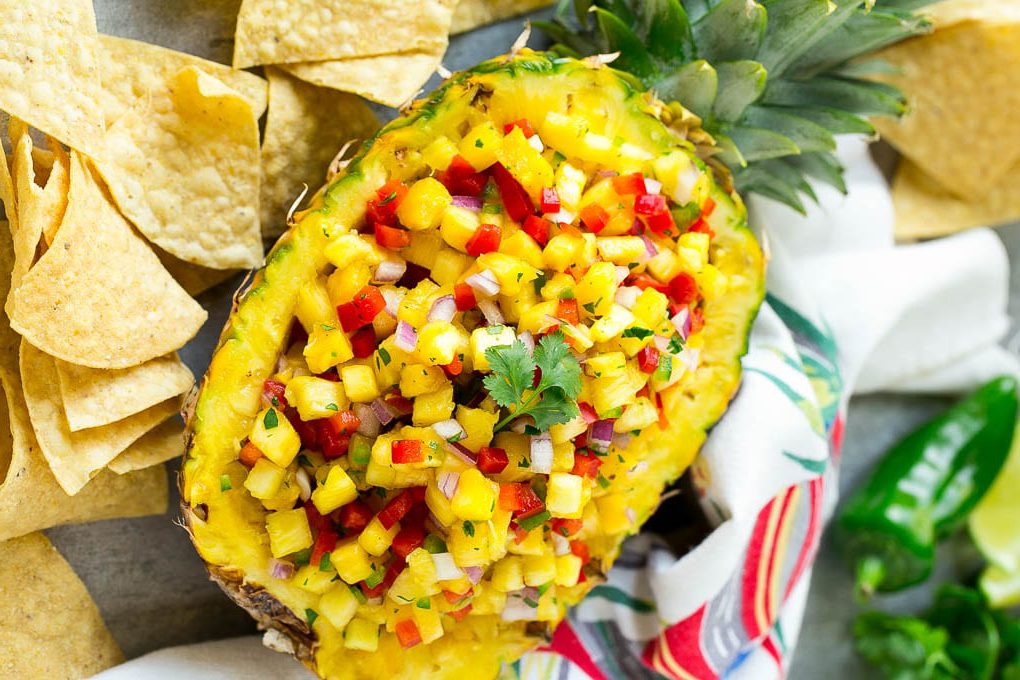 Recipe sourced from Dinner at the Zoo.
This recipe combines our sweet MD-2 pineapples with savory peppers, onions, and cilantro to make a light, fresh salsa for the whole family to enjoy while they hang out with Dad. You can use it as a chip dip or a topping to spruce up your Father's Day feast. And after scooping out the pineapple, be sure to save the skin to use it as a salsa bowl for extra fun and decoration kids and adults alike will admire!
Ingredients:
3

 

cups

 Chestnut Hill Farms pineapple, diced

1/3

 

cup

 red onion, diced

1

 

large

 

jalapeno, minced (seeds removed)

1

 

red bell pepper, diced

1/2

 

cup

 

cilantro, chopped

2

 

tablespoons

 

lime juice

salt to taste
Instructions
Combine the Chestnut Hill Farms pineapple, red onion, jalapeno, bell pepper and cilantro in a bowl.
Add in the lime juice and salt.
Serve immediately or refrigerate in a covered container for 1 day before serving.
Barbecue Chicken, Bacon, and Pineapple Kabobs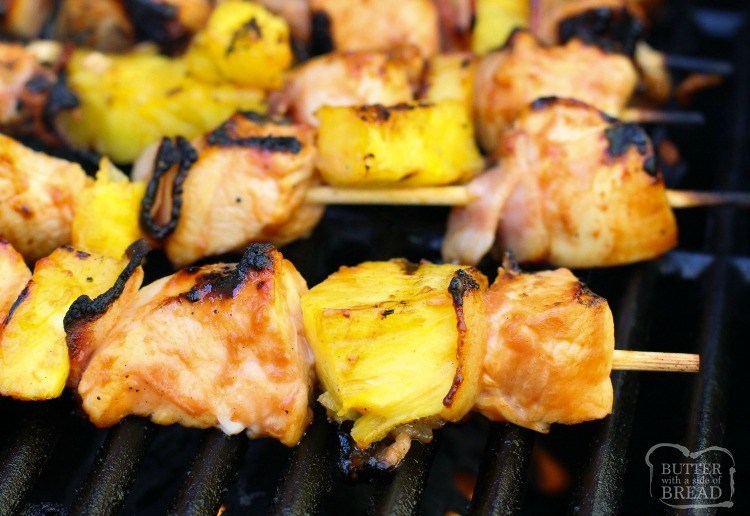 Recipe sourced from Butter With a Side of Bread.
Can you ever go wrong with pineapples and bacon? For this recipe, stack marinated chicken, pre-cooked bacon, and big chunks of our MD-2 pineapples on a skewer and throw them on the grill! In a matter of minutes, you'll have a delicious combination of sweet, juicy pineapple and dark, smoky meat- perfect for Father's Day! And the best part is that Dad can eat it all in one bite. too!
Ingredients
boneless skinless chicken breasts or thighs, cut into 1 1/2″ – 2″ chunks, salted lightly
BBQ sauce of choice
bacon, cut into 1″ pieces
Chestnut Hill Farms fresh pineapple cut into 2″ cubes
Instructions
Place chicken and 1 cup of BBQ sauce in a covered container or large resealable bag and marinate for 2-3 hours.
Microwave bacon for 2-5 minutes, depending on the thickness of your bacon and the desired crispiness. Let bacon cool for 10 minutes.
Using bamboo skewers, alternate threading chicken, bacon pieces and pineapple onto the kabob. Fold thin bacon pieces over in half and arrange next to the chicken in the pattern.
Grill kabobs until the chicken reaches 155-160 degrees F. Coat the kabobs in the remaining 1/2 cup of BBQ sauce once they are almost finished cooking.
Cover loosely with foil and let sit for 5-10 minutes before serving.
Grilled Pineapple with a Brown Sugar Glaze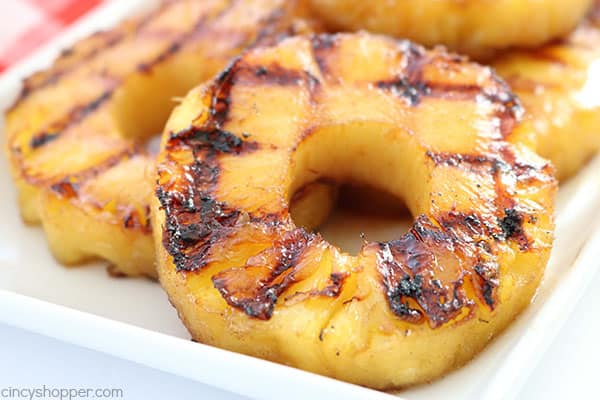 Recipe sourced from Cincy Shopper.
MD-2 pineapples are basically a dessert on their own, but this recipe brings it to a whole new level. After soaking round pineapple slices in a sweet brown sugar and cinnamon marinade, grill them and rotate them on each side until you get nice cross marks. Serve with a scoop of vanilla ice cream and leftover sauce and enjoy! For an extra special treat for Dad, try this rum, brown sugar, and cinnamon marinade recipe to "adultify" this dessert once the kids have gone to bed. It's the perfect ending to a tropical Father's Day celebration.
Ingredients
1/2

 

cup

 b

rown sugar

1

 

stick butter,

 

melted

1/4

 

tsp

 c

innamon

1/4

 

tsp

 v

anilla

1

 f

resh Chestnut Hill Farms Pineapple,

 

cored and sliced
Instructions
In a large bowl, combine butter, brown sugar, cinnamon and vanilla and stir until blended.
Add in pineapple slices and let marinate for 20 minutes.
Place slices on a hot grill for about 2 minutes, until grill marks form. Rotate each slice 90 degrees and allow to cook for 2 more minutes to create hatched grill marks on the bottom.
Brush each slice with more brown sugar mixture and turn over. Repeat the grilling process on the other side.
Remove from grill and serve. Top with ice cream, if desired!